These are bestselling home scents from The White Company
Love candles and diffusers? Then look no further than The White Company home scents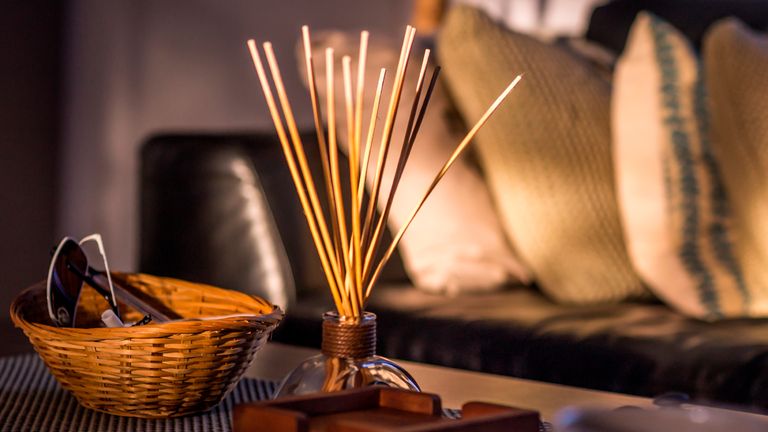 (Image credit: Lukasz Korba/Getty images)
When it comes to cosy nights in, The White Company home scents have fast become an interior must-have.
Lockdown has certainly ignited our love for prestige candles (like these Molton Brown candles) and reed diffusers say market researchers The NPD group, who noted a boost in year on year sales.
Ans now, dropping temperatures mean it's hard to resist the urge to curl up on the sofa and cocoon ourselves in calming scents.
The White Company have tapped into the Zeitgeist with some of the best Christmas gifts for scent lovers - all in a wonderfully neutral shade palette.
Here are our favourite The White Company home scents - whether you're buying for someone else or, heck, treating yourself...
This is the brand's No1 bestseller in home fragrances right now and it's not hard to see why. The electronic diffuser avoids being a fire hazard and floods the room with scent in minutes. Oh and on the subject of scent, these include the Sleep oil (lavender, chamomile and clary sage) and Spa Restore.
This to-die-for wicker basket showcases The White Company's iconic Christmas scent: cinnamon, clove and a dash of fresh orange. Inside you'll find a Winter Signature Candle, Winter Diffuser, Winter Scented Ceramic Decorations, Winter Ceramic Star Tealights and a Signature Diffuser Plate. Now all you need is a roaring fire and some hot chocolate.
Even the hard-to-buy-for will adore the little luxury of sumptuous soft grey Cashmere Bed Socks and iconic Winter Signature Candle.
This mini home-scenting set, presented in gorgeous glass vessels, is the perfect jumping-off point for those new to the brand.
If you prefer your reed diffuser to be the traditional sort - sticks dipped in essential oil that allow the scent to travel up and into the room - this mini collection will scent a home 24/7. The brand recommends Wild Rhubarb in the hallway, soothing Seychelles in the bathroom, uplifting Lime & Bay in the living room and rich Pomegranate in the bedroom.
Fiona Embleton is a beauty writer who is now Acting Beauty Editor at Stylist. She is obsessed with Isabel Marant and cats.