Best 40th birthday gift ideas for women in 2020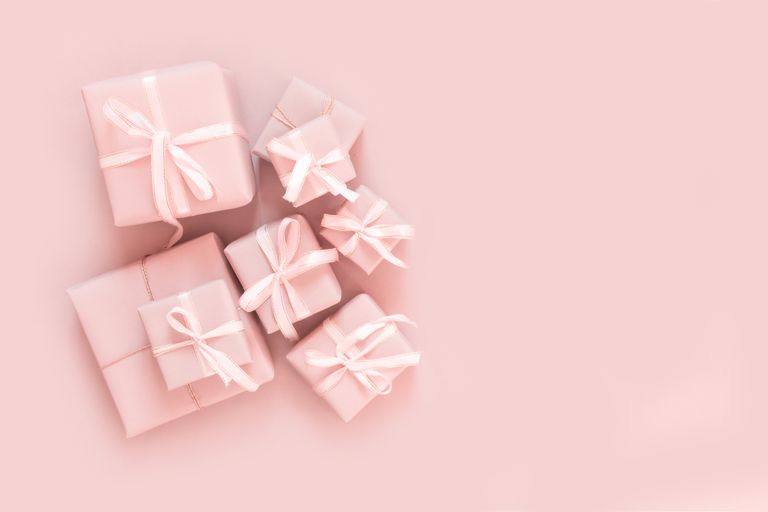 (Image credit: Getty Images/iStockphoto)
Shop our unique 40th birthday gift ideas for women, from cookery courses to cashmere, and fine art to evenings by a fireside with friends.
Whether you're shopping for a 40th birthday gift for a sister, best friend or for your wife, we've got you covered with a list of 40th birthday gift ideas that any woman would love to receive.
If you're looking for a gift for someone who is married, why not shop our selection of gifts for couples here? Find the perfect present for a pair turning 40 at the same time.
What makes a memorable 40th birthday gift?
Francesca Pittaway, curator at Not on the High Street, knows how hard it can be to find the perfect present. Especially if you want it to be unique.
"Choosing something memorable can feel really daunting, especially if you are time poor!" she says.
"We often want to express to recipients how much they mean to us through a gift and when someone means a great deal to you, you might feel pressure to get it spot on. If someone means a lot to you, keeping them and why you love them front of mind when choosing something means you can't go wrong."
It might sound cliche, but often the most memorable presents involve making memories! Book a weekend away, go for a fancy dinner or even plan a surprise. You'll both never forget sharing quality time together doing something special.
What do you get someone who doesn't want anything for their birthday?
Finding the perfect gift to mark a milestone birthday is even harder if your recipient is insistent they don't want anything!
However, all is not lost. Julie Deane, expert purveyor of gifts thanks to her company, The Cambridge Satchel Company, suggests giving them an experience or chance to learn a new skill. Rather than a product:
"Plan a wonderful thing for you both to do together. Gifts don't have to be things. Think instead of experiences like a chocolate making day or walking an alpaca. Use your imagination but give them time with you, that's often the most special thing."
Best 40th birthday gift ideas for women
Scroll down for our curated list of the best 40th birthday gift ideas for women in 2020...
Before they were a cult favourite among trend-setting festivalgoers, Hunter wellies were the first ever wellington boots, designed over 150 years ago to be durable, comfortable and most importantly, tackle all of the elements. These modern, slimmer fit willies still have the same, handcrafted, long lasting design that makes them fully waterproof yet lightweight, but also come with added versatility in the design, ideally for someone who splits their time between city living and countryside romping.
Diptyque Baies Scented Candle, £47
As luxurious and iconic as a candle can be, Diptyque is an award-winning brand that combines innovation and art to make some of the world's most covetable fragrances. Baies is one of the company's bestsellers, so you can't go wrong with this as a gift.
There's nothing wrong with sleeping in an old t-shirt and a comfy pair of shorts, but isn't it nice every once in a while to go to bed in something that feels truly luxurious? The definition of a great gift as it's something everyone would love but wouldn't necessarily buy for themselves, a pyjama set will never go out of style.
5-day cookery course, £895
Give the best home cook you know an experience they won't forget and new skills they can use forever but buying them a place on this popular cooker course. Offering advanced training for ambitious home cooks, the lucky recipient of this gift will learn has to cook infused foams and complex sauces, prepare and cook fish, meat and poultry to perfection as well as learn the secrets rto make the ultimate desserts.
The Pig Hotel – three course meal voucher, from £45
Found in some of the most beautiful parts of England, The Pig Hotels have a well-earned reputation for heavenly rooms, illustrious interiors – and incredible food. Treat someone to a three-course meal at any of The PIG hotels with this voucher and they will enjoy a lunch or dinner cooked with the freshest and most authentic foods and ingredients.
Turntable with bluetooth, £249.99
Know someone with a collection of records but no way to really play them and show them off? This analogue turntable plays LP records wirelessly through Bluetooth headphones and speakers.
Personalised Family Names Necklace, £75
A gorgeous personalised gift that will be cherished forever, this family names necklace is designed to keep your loved ones close to your heart. Choose from sterling silver, yellow gold or rose gold, customise the text and pick the chain length for a bespoke piece that will be completely unique to the recipient.
Bella Freud cashmere jumper, £420
Spun from lightweight cashmere ,with whimsical writing finished in chain stitched lettering, this is an iconic Bella Freud jumper with a soft, romantic side. A generous gift for anyone with a flair for fashion, eye for design or simply just an appreciation for the finer things in life.
Partnership editions gift card, from £50
Partnership Editions is a platform that proffers art by emerging artists and sells both affordable limited edition prints and original artworks. Art is so subjective and buying art for a home is deeply personal, so avoid making the wrong choice by making the right and easy choice to buy someone a gift card instead. Let them find and fall in love with a new piece of art themselves – then thank you for it afterwards.
Areca Palm Pot Plant, £90
Everyone loves a new plant and this tropical palm is sure to add a statement to any home. With a stoneware pot included, this plant would look great in a bathroom, bedroom, living room, patio – just about anywhere really!
Silver and Gold Amica Blue Topaz Ring, £850.00
For someone really special, why not invest in a piece of jewellery for their 40th that will one day become an heirloom, staying in the family for generations? This stunning piece with a sparkling topaz stone reminds us of the ring Princess Diana once owned (worn by Meghan Markle to the evening reception of the royal wedding).
Three month subscription to Paxton & Whitfield's cheese club, £120
Cheese and wine nights just got a serious upgrade. Treat someone to a subscription with Paxton & Whitefield and each month they will receive four carefully selected cheeses, in peak condition and chosen for the season. Three months is the minimum subscription available, but there are also 6 and 12 month membership options.
Tom Dixon Whiskey Decanter, £100
Tom Dixon is one of Britian's most esteemed and well-known designers. Having turned his hand to everything from restaurant interiors to luxury homeware, you can rarely go wrong with one of his pieces, which are always eminently practical whilst seemingly effortlessly stylish.
Alexander McQueen leather shoulder bag, £1,050
To buy a piece of McQueen fashion is to make an investment and this shoulder bag will certainly last for generations to come. Made in smooth black leather with a discreet but undeniably recognisable emblem, this bag can be worn either on the shoulder or as a clutch, giving it day-to-night versatility.
Greenfeast: Autumn Winter Cookbook
Who doesn't love a Nigel Slater recipe and this cookbook features a collection of over 110 substantial and comforting plant-led autumn and winter recipes. For people who are already vegetarian or anyone looking to cut down their meat consumption with recipes that are filling and delicious.
Browsing the web, answering emails, reading novels or recipes, catching up on the latest news, tracking fitness, following friends on social media – the iPad is a gateway to all of this and more on the go. A practical present that also gives the gift of convenience, this is a piece of tech that you don't realise how much you needed one until you have the endless opportunities at your fingertips.
Bread making course at Hugh Fearnley-Whittingstall's River Cottage, from £195
Give the gift that will just keep on giving, by gifting someone a bread making course where they'll gain a comprehensive knowledge on mixing, kneading, and baking so they can make and eat their own bread for years to come! This course is at Hugh Fearnley-Whittingstall's River Cottage and includes international breads like focaccia and roti, wood-fired pizza as well as learning how to make sourdough.
Allow great nights to continue on into late nights with a stylish garden fire bowl. It doesn't matter how chilly a British summer evening gets when you have a fire bowl, simply loads up with logs and set alright to keep the midnight oil burning.