Winser London: The New Season Collection We Love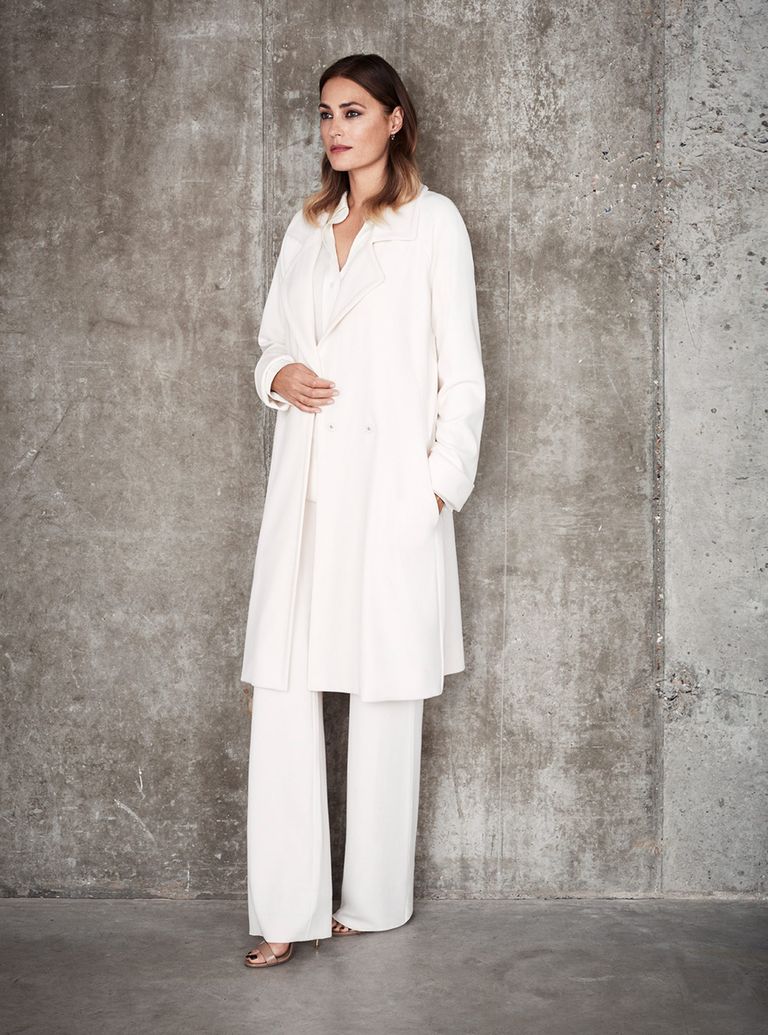 Make new season shopping so much simpler with Winser London...
Already looking for your new season wardrobe? Us too, and the one name on our lips? Winser London. Their autumn/winter collection is full of perfect multi-tasking pieces, with luxurious, versatile styles that will see you through the cold snap in style.
If your style is all about great quality and timeless designs with a fashion-forward edge, the Winser autumn/winter 2015 collection is the one for you. With classic tailored buys that will last for years to come, paired with luxurious knits and a few key fashion-forward pieces, the collection is full of stand out designs that you'll fall in love with in easy-to-pair neutral tones with the odd pop of stand out colour.
The collection images are modelled by Yasmin Le Bon, and shot by renowned fashion photographer Roger Rich. Kim Winser, founder and CEO, says: 'Yasmin perfectly embodies our brand, she is so stylish and effortlessly elegant. She juggles the demands of a busy career and a family life with a great sense of humour.'
Yasmin has been modelling the collection for 5 consecutive seasons now, and is a huge fan of the A/W15 collection: 'It's all about gorgeous comfortable classics in beautiful fabrics. I should know, I've been modelling them from the beginning and live in their cashmere pieces. This new soft tailoring collection hits another level of effortless chic.'
Update your wardrobe with a few classic pieces from this collection, and you'll instantly give your new season look the lift it needs. Click through to see the collection, then shop online at winserlondon.com
Winser autumn/winter 2015
It's all about the cape this autumn/winter, and we love this unique asymmetric design. In easy-to-pair monochrome, it's a versatile style that you'll be wearing with everything come September.
Winser autumn/winter 2015
A classic midi dress is an option that will look great for any occasion. Add a pop of colour with this cobalt blue style, and layer up with black for a perfect tonal pairing.
Winser autumn/winter 2015
If ever there was a stand-out coat, surely this is it. The long length boyfriend design is the must-have style of the season, and in a head-turning red hue, it's bound to keep the compliments flooding in.
Winser autumn/winter 2015
If you're looking for great pieces that work for more than just one season, turn to Winser's fabulous knitwear. This simple design in autumn's hottest tone - berry red - will be an option you can turn to time and time again.
Winser autumn/winter 2015
Layering at its finest! Winser show how neutrals should be done with this perfect pairing.
Winser autumn/winter 2015
But it's not all smart tailing. Keep cosy in super-soft leggings and cardigans. Trust us, you'll never want to take them off!
Winser autumn/winter 2015
An all-black look never fails. This simple pairing of biker jacket and tailored trousers, styled with heels, makes the perfect outfit for women who mean business.
Winser autumn/winter 2015
This trench is a real stand-out piece from the collection. A classic style with a unique twist, it perfectly embodies the tailored luxury feel of the brand.
Winser autumn/winter 2015
All-white is a serious trend for the season ahead - and you can certainly look fabulous in it! Choose simple tailored designs and keep it simple. Wide leg trousers are your go-to for this look.
Winser autumn/winter 2015
But don't think of wide leg trousers as just being smart! Those in the know are dressing theirs down with casual shoes, and even trainers. Paired with a classic breton top, it's a look that you can turn to throughout the season.
Winser autumn/winter 2015
A midi skirt is still a great option. Paired with heels, it'll lengthen your legs and help you to walk tall.
Winser autumn/winter 2015
A roll neck is a style staple this season, and it's all about using it to create a shape. Whether you wear it loose over a midi skirt or layer under a dress, it's added warmth and style.
Winser autumn/winter 2015
Play with proportions with the help of this long length shirt. The super soft material hangs beautifully, and will look just as gorgeous tucked into a high waisted skirt as it does worn loose.
Winser autumn/winter 2015
The easiest way to create longer looking legs? Palazzo pants and heels! In stylish white, and paired with a fitted jacket, they create a slimline figure that's perfectly on trend.