Youthful hairstyles for any age - consider these before heading out to the hairdressers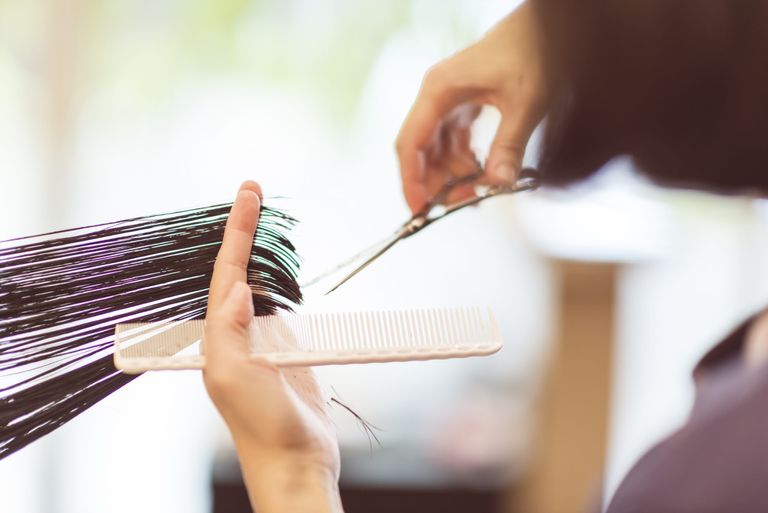 (Image credit: Getty Images)
Whether it be a different colour, shape or length, opting for a new and exciting hairstyle is one sure way to change your look this summer.
And now with the hairdressers reopening again from July, there is no better time to shape up your style and breathe some new life into your hair with one of these youthful hairstyles.
We all know that our hair has the capability to completely change our outward appearance, making us look more vibrant and feel fresher. That's why, after all, we spend so much time (and often money) looking after it. So it's no surprise that a certain type of hairstyle can work just as well as an anti-ageing cream in taking years of our faces.
READ MORE:How often should you wash your hair - and will it eventually self clean?
Whatever you face shape or hair texture, there are plenty of changes big or small that you can make to instantly transform your hairstyle and make it look more youthful. It might be as simple as just changing your parting, deciding to take away your fringe, choosing a softer-colour for highlights or trying a new hair product to give your locks a healthy shine.
There should be no pressure to look a certain way, however. As much as many women feel that amore youthful hairstyle brightens up their face and features makes them feel more confident, it's whatever works for you. Other women find their feet in embracing their natural greys or just letting their hair grow out naturally.
We've looked to the stars for inspiration to find our favourite youth-enhancing hairstyles - there are long bobs, short angled bobs, subtle waves, shaggy layers and long layers. But whatever haircut you choose, make sure that you go back to the salon for regular trims and that you use the right products to keep your tresses looking nice and glossy.
Not sure you want to go under the scissors quite yet? Lightening hair one or two shades from its base colour, for example, is more flattering as we age. Ask for highlights at the front, where the sun naturally lightens your tresses. Then look after your new colour by drenching hair in Kérastase Genesis Masque Reconstituant Hair Mask twice a week to keep it soft and supple.
But for those looking to shake things up a big, we've got all the inspiration you need.
Simply click through to find our youthful hairstyles for any age...
Long bob
Update your bob for 2020 with a more youthful edge. Roughly part the hair in the middle and scrunch try to keep your hair loose and textured. Not only is this more flattering, but it will make you hair look thicker too. Need volume? Run Redken's volumizer through the mid to end sections.
Chignon hairstyle
Severe updos don't suit everyone and a lower up-do might work better for those with shorter, straighter hair. A softer style that's not too perfect is far more youthful. Opt for a loose chignon, pulling a few strands out here and there for a relaxed, undone look. Much like the one being sported by the Duchess of Cambridge here, but more relaxed. Give hair hold and definition with Aveda Light Elements Texturizing Crème.
Short, wavy bob
If you're wanting to explore the middle ground between a longer curly style and a total up-do, then consider the short and wavy bob. Styled by celebrities like Viola Davis here, it brings a new dimension to your hair and frames the face perfectly. To keep it in shape, use a curl cream like this one by Moroccanoil or for just a quick mid-day spruce, opt for a curl revitaliser.
Short cropped asymmetric hairstyle
Cropped hair can sometimes look a little harsh. Soften your look - and knock years off - by adding some shaggy layers and a side-swept fringe. This look works best on straight hair, so combat frizz and flyaway ends with ghd's Straight & Tame Cream.
High updo hairstyle
A high, tousled updo works well if you've got long curly hair. As well as being a great way to get hair out of your eyes, the curls will frame your face nicely and you can pull a few strands out at the front if you want extra definition. Use Moroccanoil Curl Defining Cream to activate your curls and fight the frizz.
Long curly hairstyle
Long curls set into a retro style will soften features and give your style an on-trend edge for an evening out. Make sure you brush curls out after using heated rollers - you don't want to end up with ageing ringlets. Enhance your curls with Moroccanoil Intense Curl Cream. Apply to damp hair before styling.
Angled bob hairstyle with fringe
Going for an angled bob hairstyle with fringe is a great way to liven up your look, while not taking things too far. The angle of the bob makes it more exciting than just the classical straight bob and can offer a fresh perspective to change your look. Keep the style in check with Redken's Anti-Frizz Conditioner when you wash your hair, and maintain the look throughout the day with their oil mist.
Low ponytail
Meghan Markle is no stranger to a flattering low-slung ponytail. Easy to co-ordinate and do, whatever the occasion. Rough your hair up at the crown and spritz texture spray on the roots to add hold and volume.
Buttery blonde hairstyle
Beach waves hairstyle
There is nothing more youthful than long, sexy beach waves. To achieve this style, curl hair with large curling irons, then pull out the curls once cooled, to loosen. Finish with a spritz of Bumble & Bumble Surf Spray to finish off that summer holiday, or red carpet, look.