How to get 'expensive looking' nails on any budget
Learning how to get 'expensive looking' nails may not be as costly as you think, thanks to these simple pro tips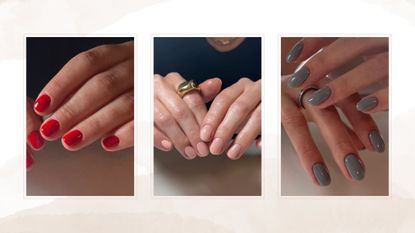 (Image credit: Instagram @_lauramanicure_)
woman&home newsletter
Sign up to our free daily email for the latest royal and entertainment news, interesting opinion, expert advice on styling and beauty trends, and no-nonsense guides to the health and wellness questions you want answered.
Thank you for signing up to Woman & Home. You will receive a verification email shortly.
There was a problem. Please refresh the page and try again.
When it comes to putting together an effortlessly glamorous look, the devil is in the detail, and perfectly manicured nails can make or break a look. And while the 'quiet luxury' aesthetic is generally pinned on investing in quality pieces, you can make your nails look 'expensive' on any budget.
A subtle yet effective way to add a sophisticated touch to your look, and one of the huge nail trends 2023, 'rich girl nails' are about to take over. We're talking carefully chosen tones and well manicured talons: the sort of nails that look like they've never had to work a day of manual labour. So, if you feel you've exhausted all of the latest summer nail designs and want to try something more classic and refined, 'expensive looking nails' should be next on your list.
"Expensive looking nails have a real chic look about them. Opting for a one colour manicure in either a sheer nude, a rich dark red or even a classic pillar box red screams luxury to me! The key to this look is understated and chic, 'your nails but better'," says manicurist Laura Massey. From top nail care advice to the best nail lengths and shapes to opt for, this is what the experts recommend to achieve truly expensive looking nails.
How to get 'expensive looking' nails, according to the experts
What are expensive looking nails?
"Expensive-looking nails exude a luxurious simplicity. Picture flawless, healthy nails that seamlessly enhance your natural beauty," says leading nail expert Leighton Denny MBE. "The key to achieving an effortless, expensive look lies in the details and it is all about meticulous grooming and refined elegance," he says.
There are no hard-and-fast rules when it comes to how to get expensive looking nails, so don't feel as though you have to go for one specific style to get the luxury look. However, all of the experts we spoke to agree that your nails should look healthy and well groomed with one simple colour - probably one of the easiest nail trends we've come across! Louder and more eye-catching nail art, like mermaid nails, is pretty much off the table, so instead think of minimalist wedding nail designs or negative space nails if you want to stick to the 'rich girl' nail trend with a bit of a twist.
"Expensive looking nails immediately conjure up images of long, bejewelled talons but actually, nowadays, expensive looking nails are often more about the prep and colour. Clean and tidy cuticles, uniformed shape and high intensity colours applied flawlessly give the impression that you've invested in your nails," says Ashleigh Alli, expert manicurist and founder of ASHE London. One of the best nail designs for short nails, this is a look you can get at any budget once you know what you're looking for.
How to get expensive looking nails
1. Select the right shape for you
"Asking your manicurist to make your nails and hands look effortlessly manicured is key," explains Massey. The nail shape you opt for is up to personal preference, but Massey recommends "a soft square shape on shorter nails or almond on longer nails" for a soft finish. "Good nail preparation is key, so choose a manicurist who really takes care of your nails and cuticles," Massey adds.
But if you prefer a more square or squoval nails shape, you can still achieve the quiet luxury look. "The key is consistency in length and shape. If you don't have much length that's fine - what's important is that they all have the same shape (be it square, oval, stiletto or almond) and they all need to be uniform," says Alli.
Our beauty team recommend…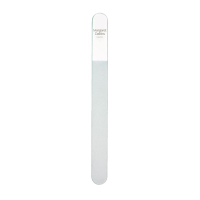 Margaret Dabbs London Crystal Nail File | RRP: £15 / $22.90
A high quality nail file will ensure you get a smooth shape with no jagged edges. We love that this won't wear out or break compared to cheaper nail files, so you can hold onto it for years.
2. Choose a shade or colour that suits your skintone
In terms of colours, neutrals are your safest bet if you want to avoid a manicure faux-pas. Bright summer nail colours like neon pink and orange are not recommended, so consider opting for a pastel hue if you want a soft pop of colour in your expensive looking manicure.
"Ask for a sheer nude that suits your skin tone - paler toned skin calls for pink toned nudes and a peach toned nude will make warm skin pop. You can also ask for a milk nails nude for an on-trend hue, keeping the shape soft and natural," says Massey. "There are no rules when it comes to colours and seasons, I have clients who opt for the same red at every appointment because they love how it makes them feel!"
Complex nail designs also aren't typically in keeping with expensive nails, but if you want something with a little more interest than a plain colour, Yana Gushchina, Founder of Browfique, recommends French tip nails.
"A French mani with a very thin line is really sleek," she says. For the base coat, "nudes that are in keeping with your skin's natural tones will be most flattering and immediately look more expensive, so think subtle nude-pinks for cool or fair skin and warmer beige tones for warmer or darker skin." A soft pink is known to be Kate Middleton's favourite nail polish, so there's really no going wrong there.
Our beauty team recommend…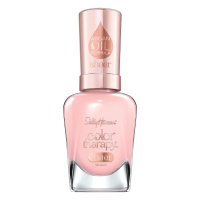 Sally Hansen Colour Therapy Nail Polish with Argan Oil | RRP: £8.99 / $12
One of our favourite nail polish brands, Sally Hansen will never let you down. This gorgeous light pink colour with a super shiny finish just screams expensive.
3. Be precise with application when doing your nails from home
If you want to get expensive looking nails from home and want to know how to paint your nails properly, there are a few things you can do to get the best possible outcome and avoid tell-tale streak marks. "Things to watch out for would be ensuring a neat thin application of gel [polish]," says Angel Gaffney, Head of Education at Paint Nail Salon London.
"This ensures that there are no bumps or uneven colour. If a French or nail art design has been applied, the lines should be precise and thin. A beautiful shiny glassy finish also shows that good quality products have been used," she says. For a slightly more edgy take on expensive looking nails, glazed nails are a brilliant option that will give you that high-shine look.
The experts recommend...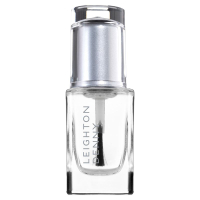 Leighton Denny In The Gloss Plumping Gel Effect Topcoat | RRP: £12.50 / $16
"Glossy finishes always elevate the overall appearance of nails and hands. It imparts a polished and refined look," says Denny. Use a high quality top coat like this to get that expensive finish.
4. Prepare your nails properly
"Expensive-looking nails start with a healthy foundation. Regular nail care, moisturisation and cuticle maintenance are essential," says Denny. Moisturisers for dry skin aren't just for your face - keeping your hands and nails hydrated will improve the performance of your polish and keep your manicure looking its best.
"Nails should be free from pealing and dryness and treated as you would your skincare. I believe in the 'skincare for nails' philosophy, and that nail health should be a priority," says Denny. "Nail health is the foundation to beautiful, expensive-looking nails and includes regular maintenance and avoiding harmful practices like excessive filing or using harsh chemicals." Lovers of acrylic nails be warned: be wary of how the process may impact your nail health.
If you choose to avoid extentions to promote nail health and growth, award-winning luxury manicurist and educator, Jo Whittle, recommends BioSculpture nails. "BioSculpture gel nails are a key to healthy looking nails, with the brand standing out for having several different base gels to customise for each individual client," she explains.
"Their Ethos range of natural nail treatments are applied to treat the nail with added nutrients, enhancing the natural nail growth and strengthening the nails." An alternative to traditional gel that provides nail care with each treatment, you can expect nourished and expensive looking nails.
Our beauty team recommend…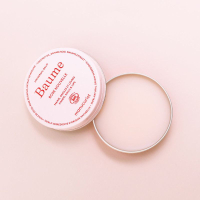 Manucurist New Rose Balm | RRP: £19 / $19
Not only does this balm work wonders for your nails and cuticules, but it can also be used as a hand cream and lip balm. The only product we need in our handbag, this is worth every penny to keep your hands looking their best.
5. Be diligent with your aftercare
"Aftercare plays such an important part in keeping your nails looking and feeling great between appointments," says Massey. "Regular use of cuticle oil keeps dry skin at bay. I recommend using an oil at least twice a day, followed by a nourishing hand cream throughout the day," she says. If you have particularly brittle nails, investing in one of the best nail strengtheners to use between salon appointments is also recommended.
For maximum hydration, "opt for a richer hand cream or mask at night and wake up to beautifully soft hands! Take care of your hands and nails like you would with your face, so regular exfoliation, moisture, and oils," says Massey.
Whittle agrees, noting that using a range of aftercare products is the key to success. "At the end of my treatments I include hand scrubs, oils and hand cream which is massaged into the hands and nails for that luxury feel," says Whittle. "This also helps with treating the skin on our hands, which is something that we generally forget to do."
Not only will the right aftercare make your hands look their best, but it can also hugely enhance the appearance of shiny styles like lip gloss nails. Ensuring you have no dead skin that could dull the apperance of your nail polish will give you a luxurious shimmer.
The experts recommend…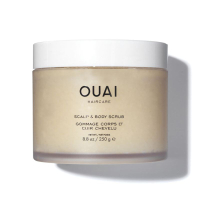 OUAI Scalp & Body Scrub | RRP: £36 / $47
A scrub or exfoliant will help to remove any dead or rough skin, giving your hands a baby-smooth finish. This OUAI product is one of Whittle's favourites, and it even doubles as a scalp scrub to get your hair in check.
6. Get manicures regularly
No matter what budget you're working with, tending to your nails as often as you can will make the world of difference. "Regular manicures will help to strengthen your nails and you want to make sure they stay as hydrated as possible," says Alli. "This doesn't have to be costly and can be done at home – regularly filing and keeping them neat will help and avoid breakages.
"Using cuticle oil every day will help stop the area around the nail from drying out and keeps the nail supple which reduces peeling and hangnails. Wearing a couple of coats of base and top coat will also help protect them," she explains. And for a tip that can be done no matter the time or money constraints at play, Alli recommends you drink lots of water. Keeping hydrated inside will work wonders for your skin and nails on the outside.
Gather up your quiet luxury summer staples and finish off your look with an expensive looking manicure to match. For truly special occasions, achieving expensive looking hair will help you look and feel your best.
Our beauty team recommend…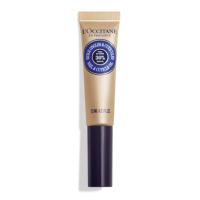 L'Occitane Shea Nail & Cuticle Nourishing Oil | RRP: £15 / $22
"If you do just one thing, use cuticle oil – cuticle oil is your best friend!" says Alli. With 99% natural origin ingredients and a vegan formula, this luxurious oil will nourish every nook and cranny.
Sign up to our free daily email for the latest royal and entertainment news, interesting opinion, expert advice on styling and beauty trends, and no-nonsense guides to the health and wellness questions you want answered.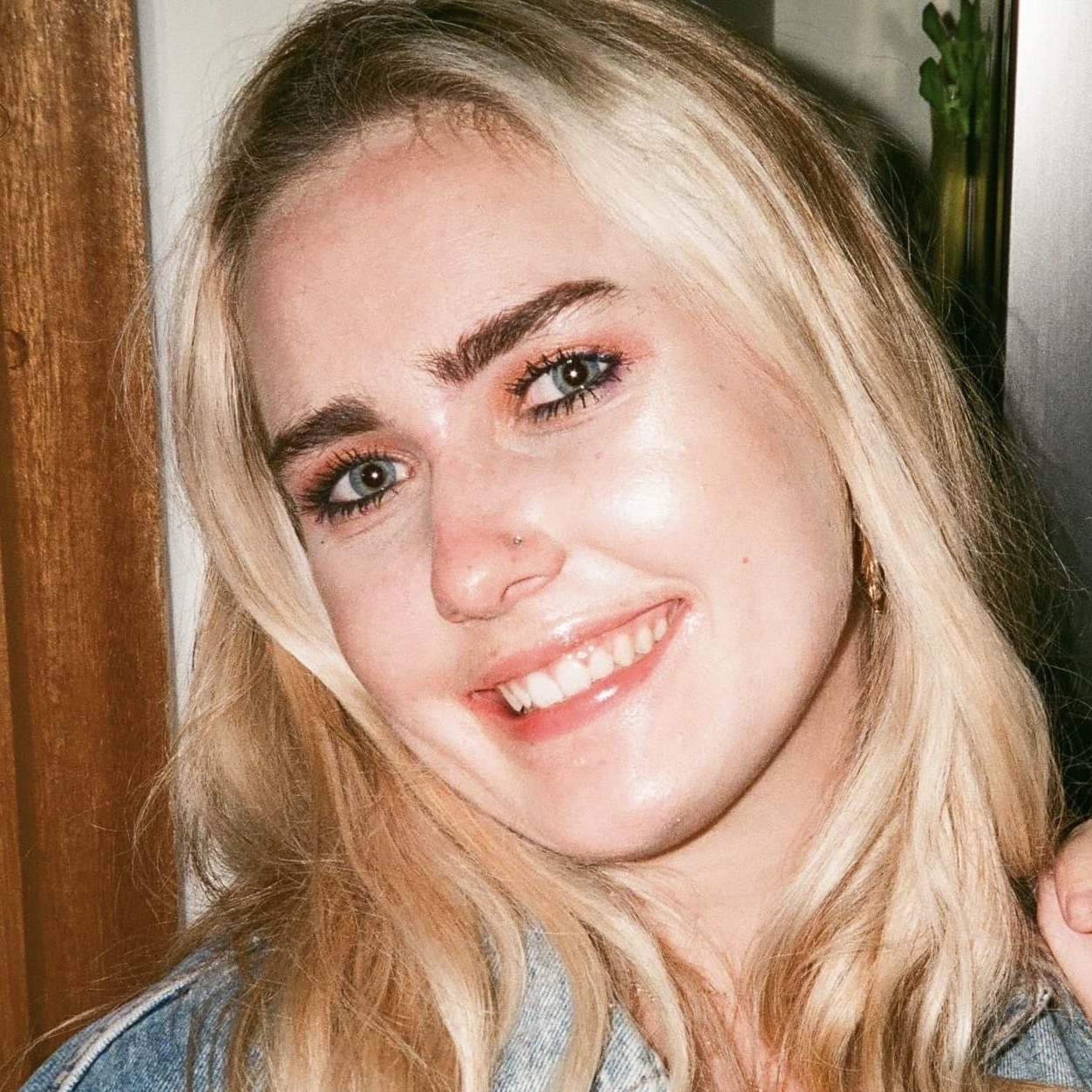 Amelia joined woman&home in 2022 after graduating with an MA in Magazine Journalism from City University and is now a senior writer. She began building her career as a lifestyle journalist after completing a fashion journalism course at the Condé Nast College of Fashion & Design in 2019, writing for a variety of titles including OK! magazine, New! magazine and Notion on topics such as sustainable fashion and entertainment. She specialises in fashion and beauty content, covering everything from product reviews and nail art trends to reporting on fashion weeks and the best-dressed celebrities at red carpet events. With a keen eye for lifestyle trends, she is always on the lookout for the latest products and brands to hit the market.