Summer nail colours to flatter your skin tone
You're going to love this summer's nail colours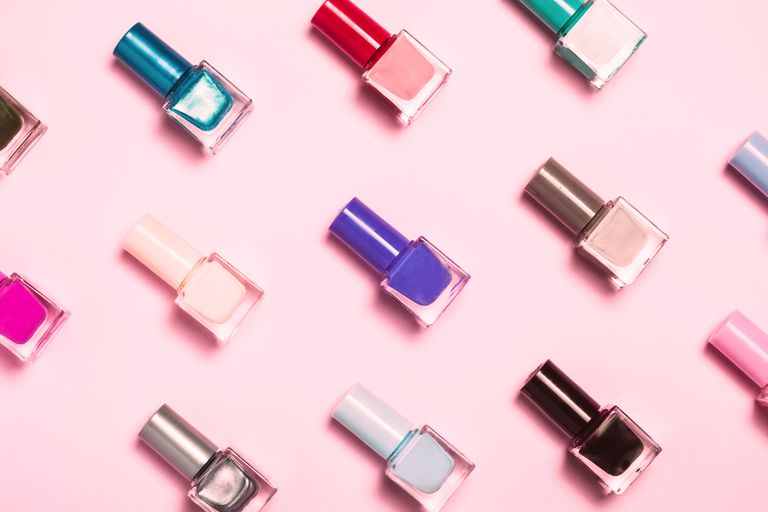 (Image credit: Getty Images/iStockphoto)
Discover this summer's on-trend shades for your nails, whatever your skin tone...
Nothing completes a look better than polished nails, whether they be painted, gel or acrylic. And with some gorgeous nail products on offer in the best beauty advent calendars –already on sale – you'll be spoilt for choice when it comes to colours and formulas. Whetheryou're doing your nails at home or getting a professional manicure or pedicure, compliment your outfit with the most flattering summer nail colours for your skin tone. Find out what colours work best with your skin tone then take your pick from these gorgeous nails colours for all shades of skin.
What nail colours are good for summer?
It's is a great time to flash some colour and this year's trends offer some thing for everyone. "Summer affords an exciting and adventurousnail polish palette with everything from brights, neons and pastels to berries, blues, peaches and pinks," enthuses Alex Fox, editor-in-chief of Scratch magazine and global director of the Nailympiacompetitions.
What is the trending, popular nail colour for summer 2020?
"Citrus shades of yellow and orange punctuated the London spring/summer catwalks as seen on Mark Fast and Pam Hogg runways," says Alex. "We'll see corals, smooth nudes and whites promenading alongside the colour of the year – blue – and a gorgeous look for summer was seen sashaying down the runway of Olivia Ruben with hands adorning a pastel palette of mint green, lilac, pale blue, yellow and coral."
As well as the 2020 trending colours, styles include a nod to the glam '80s with fun colours, geometrics, block shapes and even Nails Inc's temperature-reactive colour-changing polish – reminiscent of the mood rings we had as kids. "Nail art will be minimalist," says Alex, while that perpetual favourite – the French mani – also features but in revised versions, "French will appear in a myriad of ways from a thin line or doubled up to sensational coloured tips."
How to pick nail polish colours that flatter your skin tone
Nail artist Madeline Poolesays that finding the best shade for your skin is simple. "First, consider the tone of your skin, meaning the lightness or darkness level. Then look at the warmth or coolness. If you have an undertone ofpink or red,nail colours with blues in them are more flattering for your complexion. If your undertone is more neutral, golden or olive, yellow-based shades with more warmth will look fantastic for you."
How to tell if your skin tone is warm, cool, neutral or olive
If you ever wear a certain colour and get a lot of compliments the chances are you're wearing the right shade for your skin tone. But while you'll know if you're fair, golden, olive, medium or dark, the colour of your skin is greatly influenced by its undertones – the colours beneath our skin's surface. Discover these and you're far less likely to suffer a colour clash.
There are a few ways to determine if you have warm, cool, neutral (and occasionally) olive undertones. Cool undertones are generally bluish or pink; warm undertones are yellow or peachy; olive undertones are slightly yellow with a hint of green-grey; while a neutral skin tone means that your undertones are very similar to, or the same as, your actual skin tone.
As a rule of thumb, the paler the skin the more likely it is to have cool undertones BUT fair skin can have warm undertones just as dark skin can have cool undertones so it's worth checking. If, after answering these questions, you're still unsure, visit your favourite make-up counter when you can – a beauty consultant should be able to help.
Try these
In natural light, look at the insides of your forearms – if the veins are purple or blue you're likely to have cool undertones; if they look green, you probably have warm undertones; if a colour is barely visible you may have neutral or olive undertones.
Using natural light again, and in front of a mirror, put a piece of white paper next to your bare face to see if the undertone of your skin looks more yellow (warm), blue-ish or pink (cool), beige or brown (neutral) or greenish-grey (olive).
Do you burn easily or turn pink in the sun? You're more likely to have cool undertones. If you tan easily or rarely burn you're probably warm-toned, neutral or olive.
Try on gold and silver jewellery – if silver makes your skin glow you have cool undertones; if gold looks great on your skin you have warmer undertones; if they suit you equally then you probably have neutral undertones.
Do you kill it in black, white or vivid blues and greens? The chances are you have cool undertones. But if white washes you out yet off-white and earthy browns, reds, olive green and orange hues bring out the best in you you're more of a warm undertone person. Lucky neutrals can wear most colours and look good, while olive undertones should avoid pastels.
It's also worth considering your hair colour, including dyed hair. If you have pale hair or ashy or platinum tones these are cool colours; if your hair colour has a natural warmth to it or if it's dyed with golden, honey, mahogany or mocha hues these are warm colours.
Summer nail colours for your skin
Nail colours for pale skin
Fair skin is generally – though not always – cool. Alex recommends "lilac, blue and greys" as well as strong pinks and purples to brighten you up. Pale skin with warm undertones suits a peachy pastel, or a bright pink or red with blueish undertones. Nudes look great on fair skin, as does silver, but avoid gold and be aware that while dark polish looks striking it can over-emphasise your natural paleness.
Nail colours for golden skin
Peachy, beige and tanned skin benefits from warm shades of brown, coral, orange, yellow and shimmering gold to accentuate your glow, while bright pinks (think fuchsia) and classic reds make a tan pop. For something more subtle, try a pinky-peach nude.
Nail colours for olive skin and mediumbrown skin
Medium brown skin, including olive skin, usually has warm or neutral undertones. "Medium skin can play with coral and peaches, and olive skin loves the berries, browns and blues," says Alex. Try a coral, tangerine or warm red polish or strong blues or purples. If you like nudes avoid one with a yellow base and instead go for a light bubblegum pink. Metallics look great on medium and olive skin tones, too, especially rose gold and copper.
Nail colours for dark skin
Darker, deeper complexions can also have cool, warm and neutral undertones. The white paper test often works best on dark skin to determine if it has reddish or pink (cool) or yellow (neutral or warm) undertones. Cooler undertones suit a range of rich red shades – think plum, wine and burgundy – while warm undertones are enhanced by orange, browns and purples.
A deeper complexion also rocks nudes, especially ones with beige or rosy undertones. "Darker skin can enjoy all brights and neons," says Alex, "so to make a statement opt for bold colours, neons and metallic bronze, copper and gold".
Now that you know your skin's undertone, choose from some of 2020's summer nail colours.
Pale skin Metallics remain popular and pale skin and silver is a match made in heaven. £4.95, Look Fantastic
OPI Telenovela Me About It
Pale skin Alternatively, opt for a bright soap opera pink. £15.50, Look Fantastic
China Glaze Retreat Yourself
Pale skin with cool undertones Pastels are on trend and you can't beat lilac on pale skin. £5.95, Amazon
Nails Inc Kiss My Peach Duo
Pale skin with warm undertones Pale warm-toned skin wears peachy pastels well. £15, Amazon
Nailberry L'Oxygéné Rouge
Golden skin A hot red never goes out of fashion. £14.50, John Lewis & Partners
Golden skin This burnt coral is chic and sweet as you like. From £9.99, Amazon
Golden skin A movie star gold with golden flakes to enhance the tan. £9, Look Fantastic
Yves Saint Laurent Fuchsia Neo-Classic
Golden skin It's bright, it's bold and it makes tanned skin sing. £22, Look Fantastic
Olive skin In keeping with the colour of the year, opt for a Mediterranean hue. £8.33, Amazon
Essie Penny Talk Rose Gold Shimmer
Olive skin Metallic rose gold looks super classy on olive skin. £7.99, Look Fantastic
Medium brown skin Bubblegum pink zings on olive and medium brown skin. £16, John Lewis & Partners
Leighton Denny Bon Voyage
Medium brown skin Shine on in dramatic tangerine. £12, Nail Polish Direct
Barry M High Vis Yellow Flash
Dark skin Neons are in and dark skin shows them off best. £3.99. Look Fantastic
Dark skin Metallics continue to impress. Instead of the usual gold, give sexy copper a go. £9.99, Look Fantastic
Dark skin with cool undertones Go classic with a deep shade of wine infused with chocolate. £22, Harvey Nichols
Dark skin with warm undertones Nothing says summer fun more than vivid orange. £22, John Lewis & Partners