16 on-trend summer nail colors to inspire your next mani
Celebrity manicurists reveal this season's biggest nail color trends to inject a bit of sunshine to your mani, whatever the weather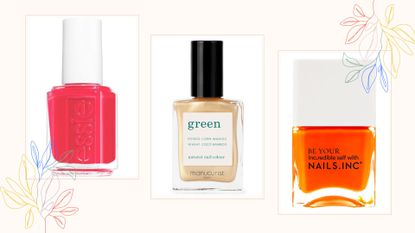 (Image credit: Future)
woman&home newsletter
Sign up to our free daily email for the latest royal and entertainment news, interesting opinion, expert advice on styling and beauty trends, and no-nonsense guides to the health and wellness questions you want answered.
Thank you for signing up to Woman & Home. You will receive a verification email shortly.
There was a problem. Please refresh the page and try again.
Looking for some inspiration for some summer nail colors? You've come to the right place.
Whether you prefer a gel or acrylic manicure, BIAB nails, or biosculpture nails, picking the right summer nail color for you should be top of your summer beauty to-do list. We spoke to the experts to get the low-down about what summer nail colors are going to be trending, and how best to pick a shade based on your skin tone.
"We seem to be seeing less of the long, stiletto nail and sculpted acrylics. More emphasis is being put on shorter, natural, healthy nails with subtle nail art or simple clean polish." Celebrity nail artist Jenni Draper, tells us.
Ready to get an inside scoop about the latest trending summer nail designs and the best colors to ask for at your next mani appointment? Let's go…
The summer nail colors you'll be seeing everywhere in 2023
It's all about nail care and a natural aesthetic this season and embracing your natural nails. So no matter what your shade preference is, this season's summer nail colors have something for everyone...
Milk bottle nails: "I think the understated luxe manicure will dominate this year and I predict we'll see seasonal variations on it throughout 2023. So think short, clean nails and sheer, milky white shades. This look is always effortlessly chic and over the summer months when your wardrobe is more adventurous it complements everything." Georgia Rae, manicurist to Sophia Richie reveals.
Barbie pink: "You can't help but notice the amount of pink in the stores at the moment, mainly thanks to the Barbie movie release," Draper tells us.
Colored French tips: "Coloured French tips, are chic, fun, and perfect for all nail lengths. Everyone can rock this look and the French manicure isn't going anywhere anytime soon. I love nothing better than a pastel mix-up on a short nail, with a skinny French but works just as well on long nails with a deep French smile line," reveals Draper.
Matcha tea hues: "For those that are a little more daring with their nail color choices I think we'll see the addition of fun minimal details, the return of pastel shades such as matcha green," says Rae. "The iced matcha tea trend. It's perfect for beach days, festivals, and everyday wear. Finished with a matte top coat it's a subtle look that most can pull off," recommends, Draper.
Nail art: Draper tells us, "nail art is here to stay. If you don't have the patience to create intricate designs, opt for nail stickers, easy to use and apply whilst looking like you've spent hours in the salon. Ensure your nails are touch dry before applying the sticker."
16 summer nail colors we love for 2023
1. Dior Vernis in Mirage
Specifications
RRP: $30 / £22
Size: 10ml
Finish: Super shiny
Reasons to buy
+
Vivid color
+
Glides on easily
+
Long-lasting
This vibrant Mirage shade is the perfect choice for the bright color trend that we're seeing everywhere at the moment. All Dior Vernis shades offer an ultra-shiny finish with a gel effect that lasts and lasts. While the higher price point may partially be attributed to the luxurious Dior branding, this formula is also one of the glossiest and most hard-wearing on our list for a long-lasting freshly manicured look. If you favor a more subtle look, this shade will work well as bright French tips over a neutral shade or dotted over a neutral base above the cuticle.
2. Manucurist Nail Polish in Gold Sand
Specifications
RRP: $19 / £15
Size: 15ml
Finish: Metallic shimmer
Reasons to buy
+
High-pigment finish
+
Long-lasting shimmer
+
Kind to nails
+
Eco-friendly
Reasons to avoid
-
A statement look might not be as suitable for everyday
We love this eco-friendly beauty brand that's kind to your nails and the planet. The entire manicurist range is created using up to 84% bio-sourced ingredients and is completely vegan and cruelty-free. Gold Sand offers a high-pigment shimmer that's perfect for balmy summer evenings, with a high-shine finish. It'll look gorgeous with a summer tan. Who said glitter nail designs are only for the festive season?!
3. Nailberry 5 Free Breathable Luxury Nail Polish in Cherry Cherie
Specifications
RRP: $18.38 / £15
Size: 15ml
Finish: Glossy
Reasons to buy
+
Opaque finish
+
High shine
+
Glides on easily
+
Breathable formula
We loved this vibrant nail color. It glides on like a dream and lasts and lasts, even after we gave it heavy-duty activities like washing up and a very sweaty boxercise class to contend with. The formula is light and breathable, making for a less clumpy finish and happier, healthier nails after removal. We'll definitely be investing in some of the other 15 shades in the range. It's so ideal for all year round wear too as it promises to always deliver.
4. Sally Hansen Insta-Dri Nail Polish in Rapid Rose
Specifications
RRP: $5.54 / £4.99
Size: 9.17ml
Finish: Glossy
Reasons to buy
+
Dries in 60 seconds
+
1 stroke 1 coat
+
Formulated with base and top coat
Reasons to avoid
-
Larger brush applicator
-
Not long lasting
We love everything about this offering and think it's one of the loveliest summer nail colors. Nude shades aren't just for the cooler seasons; natural shades also make great summer nail colors and will complement a bronzed glow and darker skin tones. This understated hue from Sally Hansen is perfect for everyday wear, as not only is the shade classic and neutral, but the formula also dries in just 60 seconds, so it's perfect for those last-minute plans. Incidentally, it's also a great base if you want to try the glazed nails trend.
5. Le Mini Macaron Gel Polish in Milkshake
Specifications
RRP: $17/ £11.99
Size: 10ml
Finish: Opaque
Reasons to buy
+
Glides on easily
+
Quick drying
+
Opaque finish
+
On-trend color
This opaque white shade has garnered a cult following thanks to its winning formula that glides on easily and really lasts. It's part of le mini macaron, one of the best at-home gel nail kits on the market, with a gel formula developed to withstand chips. Another bonus is that this polish cures in just 30 seconds, far faster than your average gel manicure or dip powder nails.
6. Nails Inc Nail Polish in Walker's Court
Specifications
RRP: $8 / £11
Size: 10ml
Finish: Shiny
Reasons to buy
+
Neon bright shade for statement color
+
Makes a tan pop
+
Wide-hugging brush for easy application
Reasons to avoid
-
Neon brights may be too garish for some
This statement shade from cult classic nail brand Nails Inc is sunshine in a bottle and perfect for ticking the vivid bright trend box. Designed with a wide-hugging brush for easy and even application, it's a great holiday shade and works well on toes if you're looking for pedicure ideas too. If this shade is a tad too bright for you, we found it a great option for the neon tips trend or dotted onto nails to add a summery finish to a natural manicure.
7. Chanel Les Vernis Longwear Nail Colour in Cavalier Seul
Specifications
RRP: $39 / £29
Size: 13ml
Finish: High shine
Reasons to buy
+
High shine
+
Longwear formula
+
Attractive packaging
+
Wide range of shades
You'll have probably noticed that the nail industry has been overcome with a flurry of matcha nails recently and the experts predict that it's here to stay. "Cavalier Seul is a perfect shade to get that iced matcha tea trend," Draper reveals. While Chanel polishes may be on the pricier side, the high-shine finish, easy-to-glide-on formula, and luxury packaging make them so worth the investment.
8. Essie Nail Polish in Peach Daiquiri
Specifications
RRP: $10.12 / £7.95
Size: 13.5ml
Finish: Glossy
Reasons to buy
+
Glossy finish
+
Curved brush
Reasons to avoid
-
Might be too bright for everyday wear
Coral hues are the ultimate summer nail colors and have always been the go-to shade for holidays. This vibrant offering from essie is the perfect blend of pinky orange which will compliment any outfit, especially teamed with a glorious summer tan. The lightweight formula provides excellent coverage and durability, professional chip protection, and even works hard to strengthen nails, too. Pop this summer-approved hue on your hands and feet for a breezy cocktail party look!
9. O.P.I Nail Polish Infinite Shine Long-Wear Nail Polish in You Had Me at Halo
Specifications
RRP: $14 / £16.90
Size: 15ml
Finish: Metallic shimmer
Reasons to buy
+
Up to 11 days of wear
+
High shine finish
+
Seamless application
Reasons to avoid
-
Harder to remove
-
Might not be suitable for every day wear
It's hard to ignore the effect that the Little Mermaid has had on the beauty industry and it's without a doubt crept its way into the nail world. Inspiring many metallic and marine hue nails and thanks to this gorgeous purple OPI varnish, trying the trend out has never been easier. Whilst maybe not an every day polish, this metallic hue is so worth adding to your summer nail colors collection. Team with your best pastel outfits for a knockout look!
10. CND Vinylux Weekly Polish in Creekside
Specifications
RRP: £11.95
Size: 15ml
Finish: Shiny
Reasons to buy
+
No need for a base coat
+
Lasts for a whole week
Pastel nails are still a big trend for 2023 and, teamed with a glossy top coat, provide a summery twist on the more muted pastel shades we saw in spring. CND's on-trend pastel shades provide full pigment in one coat (but try two if you want a truly opaque look). While the formula is long-lasting, we found this polish chipped a little more easily than other brands we tried, but with such an easy application process, touch-ups aren't a chore.
11. Revlon Ultra HD Snap Nail Polish in Bright Side
Specifications
RRP: $8.90 / £6.99
Size: 8ml
Finish: Glossy
Reasons to buy
+
Affordable price point
+
High pigment
+
Ideal for french tips
This is one of the brightest summer nail colors out there but don't let that put you off! Packing a pigment punch, this clever formula loads 2 coats worth of varnish into just 1 to make it a quicker and easier application process. It's also infused with shea butter, spinach, avocado, and green tea extracts to keep your nails in top health. If you're not brave enough for a full nail of neon then try out the colored French Tip trend by using this to create a vivid take on the classic nail look.
12. Mylee Gel Polish in Santorini Rooftops
Specifications
RRP: $10.33 / £7.99
Size: 10ml
Finish: Shiny
Reasons to buy
+
Vivid color
+
High shine
+
Affordable price point
+
Long-lasting
Reasons to avoid
-
Only works with a UV/LED lamp
For those who have a gel nails kit at home, the MyGel range from Mylee is a great choice for long-lasting, glossy nails. Our shade of choice for summer is the aptly named Santorini Rooftops; a deep and vibrant blue that's perfect for holidays. This striking shade is a great option for fingers and toes, although you will need to cure any MyGel polishes under a UV or LED lamp.

13. Peacci Nail Polish in Wisteria
Specifications
RRP: $12.50 / £10
Size: 10ml
Finish: Glossy
Reasons to buy
+
Super pigmented
+
Easy to apply
+
Subtle color
+
Glossy finish
Reasons to avoid
-
Less vibrant than other shades
Part of the summer Regency Bloom range from Peacci, Wisteria is a pastel lilac with a frosted shimmer that glistens in the sun. We loved the pretty shade and delicate, glossy finish that makes for a great shade to wear for special occasions such as weddings. The formula is easy to apply and super pigmented, so a few coats provide an opaque finish.
14. ORLY Saturated Nail Polish in Royal Navy
Specifications
RRP: $11 / £11.75
Size: 18ml
Finish: Shiny
Reasons to buy
+
Glitter finish
+
High-pigment color
+
High shine
+
Long-lasting
A glittery finish isn't just for the festive season - this high-shine sparkling cobalt blue will work just as well on the beach. The finish is subtle enough for this polish not to look garish; a bright blue that sparkles when the light hits it. ORLY polishes have a long-lasting shine and don't wear or chip easily, so they're perfect for durable wear on holidays when there are sea swims and suncream applications to contend with.
15. Zoya Nail Polish in Dacey
Specifications
RRP: $12 / £9.95
Size: 15ml
Finish: Glossy
Reasons to buy
+
Vibrant shade
+
Great for toes
+
Suits all skin tones
Reasons to avoid
-
Shine fades after a few days
This hot pink shade is one of the most classic summer nail colors, and suits pretty much any skin tone, with a super-glossy finish. Bear in mind though, that this shade looks best on the first few days after application. After that, we did find the finish lost its luster slightly. That aside, The formula is sturdy and lasts well with minimal chips so it's a great choice for a pre-holiday mani or pedi that will go the distance. In fact, this bright shade looks particularly lovely on toes (and even better on the beach)
16. Essie Nail Polish in Feelin' Just Lime
Specifications
RRP: $10 / £7.99
Size: 13.5ml
Finish: Glossy
Reasons to buy
+
Long-lasting finish
+
Easy application
+
Wide variety of shades in the range
+
Affordable price point
Bright lime green is not the most traditionally wearable shade, but it is right on trend for summer 2022 and, and suita a surprisingly wide variety of skin tones (although it looks its absolute best on deeper skin) This particular shade from Essie is vibrant and easy to apply with a super glossy finish. We particularly love how it looks on tanned toes.
---
HOW TO PICK SUMMER NAIL COLOURS THAT FLATTER YOUR SKIN TONE
Most of the time you get complimented on a nail color will be when the shade compliments your individual skin tone. Just like a lipstick being your perfect shade, finding the right summer nail color for you will involve a few tricks and Draper gives us her top tips.
"If you have a fair complexion, opt for light pinks, beige and milky shades. Deep reds, browns, and black colors tend to compliment darker skin tones. Whereas those with olive skin tones can opt for greens, but in general can wear most colors well including oranges and orangey reds." She continues, "Having said that, if you like it, you be the judge! Try the Sellotape trick and see how it 'sits' on your skin. I sometimes find that opposites attract, so fair skin and a black or a dark skin and a white or milky nail look amazing!"
HOW TO MAINTAIN SUMMER NAIL COLORS AT HOME
After taking the time to find your preferred shade and giving yourself the best DIY manicure, it's important to try and keep it looking it's best for as long as possible. Georgia Rae reveals how to keep your mani fresh and vibrant.
"At home maintenance is essential if you want your manicure to last! I would be massaging in an oil to your cuticles and nails 2-3 times per day but especially as a final step in your evening routine. For normal nail polish maintenance I like to top up with a layer of top coat every couple of days to maintain the shiny, plump look."
INSPIRING SUMMER NAIL COLORS / TRENDS FOR 2023
1. Colored French tips
Tiny tips with the shiny, neutral base make for an ultra-modern take on this classic style. Take it a step further by adding a small pop of color to the tip with a bright orange or pink to let your nails do the talking. In a rush? Our guide on how to dry nail polish fast can help you hurry things along a bit.
2. Barbie Pink
Pink will never go out of fashion but this summer it's having a Barbie-inspired revival. Mix and match your favorite fuschias for a fun take on the trend! More is more when it comes to pretty pink summer nail colors.
3. Nail Art
Nail art has taken off in the last couple of years and there are so many cool designs to copy immediately. Don't be put off by tricky-looking designs, start off easy with polka dots and stripes and master your art, before attempting something more fiddly.
4. Milky Hues
For those who aren't fans of vivid summer nail colors, then this is the trend for you. Mix together all your favorite nude and milky shades to create a gorgeous bespoke mix that compliments your skin tone. This promises to work all year round!
5. Matcha Iced Tea
You can't go wrong with a bit of green and this shade is inspired by your morning coffee order. Matcha Iced Tea is one of the ultimate understated summer nail colors that we predict to take over the nail industry.
Sign up to our free daily email for the latest royal and entertainment news, interesting opinion, expert advice on styling and beauty trends, and no-nonsense guides to the health and wellness questions you want answered.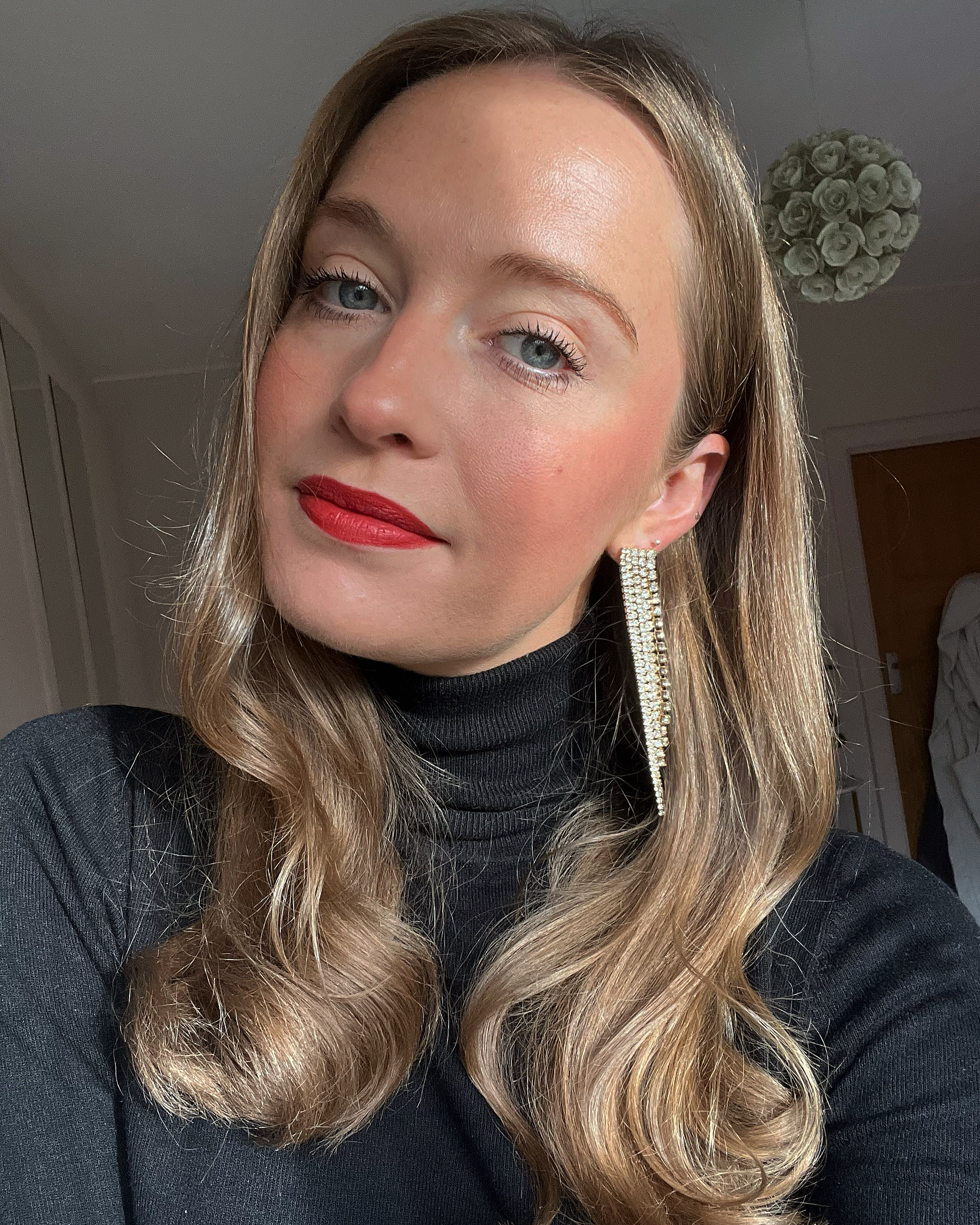 Annie Milroy is the Beauty Writer for Woman & Home and other publications.
She spent three years studying Journalism and English Language at the University of Portsmouth before starting her career in magazines in 2017.
After 5 years working as a Fashion & Beauty Writer, she refined her career and is now working at Future as a Beauty Writer.
With contributions from