Is this shampoo the secret to Duchess Catherine's bouncy, shiny hair?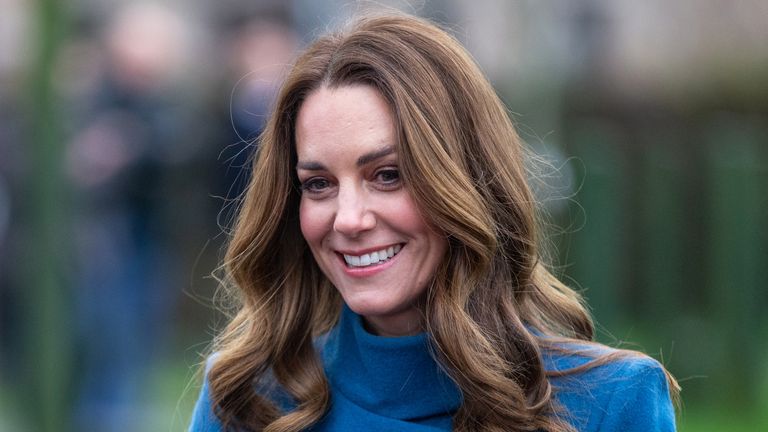 (Image credit: Gett Images)
Few people would argue with us when we say that the Duchess of Cambridge has one of the most famous heads of hair in the world. So, what are her secrets?
The Duchess of Cambridge has some of the shiniest, bounciest hair around
Although the royal has never confirmed exactly what shampoo she uses, reports have touted both Kérastase and Richard Ward as her brands of choice
Although she spent the majority of her life in the public eye as a dark brunette, the mother of three has changed up her hair colour over the past few years, recently debuting a new, lighter hair colour.
If you're desperate to recreate Kate Middleton's hair, her shampoo and conditioner of choice are a good place to start.
So what does she keep stocked in her bathroom cabinet? Keep reading for everything we know.
What shampoo does Kate Middleton use?
There are two shampoos rumoured to be the Duchess's favourite. The first is Kérastase Nutritive Bain Oleo-Relax Smoothing Shampoo, according to Town and Country. The formula is designed to help keep dry and frizz-prone hair smooth, with an invisible anti-frizz layer that helps to shield hair from humidity, rain, the works.
The luxury haircare brand is loved by celebrities all over, including Tess Daly and Angela Scanlon, so it makes sense that it gets Catherine's approval, too.
The other formula thought to be part of Catherine's haircare regime is by Richard Ward, the Cleanse & Condition Shampoo. As he is the Duchess of Cambridge's hairdresser, and has been since before the royal wedding, it would make a lot of sense for her to use his products.
This particular shampoo is sulphate-free and non-lathering, offering a gentle cleanse that's suitable even for coloured hair. Definitely one to look out for next time you're in Waitrose!
More Royal Beauty
If it's good enough for a duchess, then it's plenty good enough for us!