Brilliant gift ideas for your daughter's 21st birthday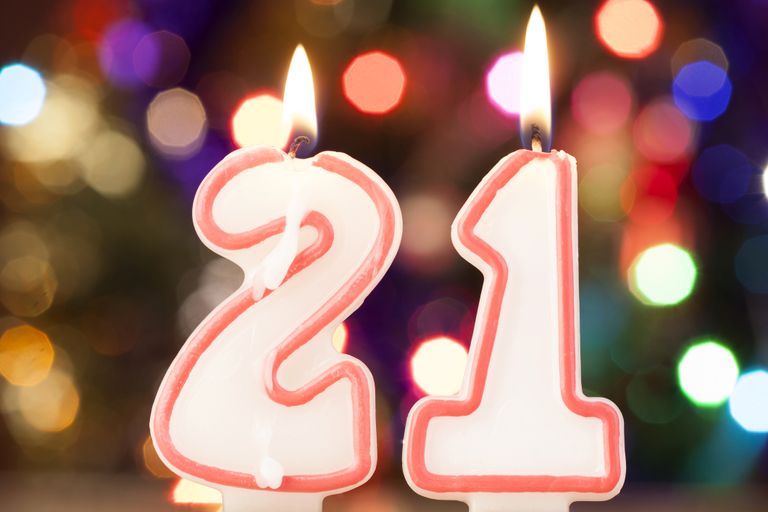 By Amy Hunt
When it comes to buying presents for your children, the older they get, the trickier it can be.
As our sons and daughters approach their teens and 20s, gone is the fascination with cuddly toys, dolls, cars and action figures. Instead, our older children are usually after something a little bit more special, and long-lasting.
And not many birthdays are more of a milestone than a 21st. The official marker of adulthood, your once-baby is now able to fly a plane, and even adopt a baby of their own, if they want of course!
So it's no surprise that picking out a gift for the much-anticipated 21st birthday can seem like an impossible task when the awaited date eventually rolls around. And, if we're speaking generally, girls - specifically, our daughters - can present the biggest problems when it comes to present-buying.
So what are some brilliant 21st birthday gifts for daughter? Take a look at our list...
A fabulous designer bag is a great investment and surprise present for you daughter. This bright red bag from Gucci is a must-have on the fashion scene. Ideal for day or night.
Bag, £805, Gucci at Net-a-Porter
Give your present that personal touch with a necklace that can be engraved. This pretty one from Missoma is a great piece she can wear everyday and will never date.
If you want to brave buying her an item of clothing, then your safest bet is to go for Instagram's most loved brand, Rixo. Packed with tonnes of fun prints and loved by celebs, great place for a party frock.
An engraved Monica Vinader bracelet will go down a treat for a 21st birthday. With loads of different colours and styles, they'll be something to suit her style.
Bracelet, £225, Monica Vinader
Planning a trip abroad for her big day? Then let her travel in style with a designer suitcase.\
If your daughter is a beauty fan, then the Charlotte Tilbury pillow talk collection is a wonderful gift. Check out Charlotte's Instagram for makeup tutorials of how to apply properly.
Makeup,£107, Charlotte Tilbury pillow talk collection
A designer touch but at a fraction of the price, she'll use this 24/7. Available in other colours too.
A luxe wear-me-anywhere watch will guarantee she's always on time, well we would hope.
Give her the gift of a signature scent. This classic Jo Malone perfume not only looks great to display, but smells incredible too.
Shady lady! A pair of designer sunglasses will last her for many a holidays. No brand screams style and decadence like Chanel.
Pandora's fans have moved on from collecting all of the charms. The new must have craze for the brand is their lust-worthy stacking rings. Start her new craze off in totally style.