The best Chanel perfumes, as chosen by a beauty editor
These are the best Chanel perfumes of all time—is your favorite in the mix?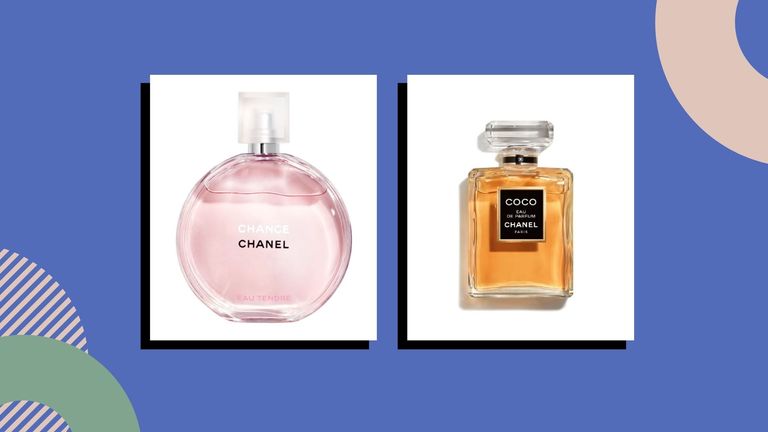 (Image credit: Future)
Choosing the best Chanel perfumes is no great hardship. The French house's hallowed halls are absolutely heaving with gorgeous scents—from the iconic N°5 to cool, contemporary customers like Gabrielle. In fact, the only thing remotely difficult about creating this all-time best-of list was getting the numbers down to a neat top five.

But whittle it down I did, because while you can't really go wrong with any Chanel perfume, this tightly-curated list will help you get it absolutely right. Whether you're looking for the best perfume for women as a gift or treating yourself to a new flower fragrance, perfume sales are skyrocketing—John Lewis has reported a 24% year-on-year increase—so there's no better time to snap up your new signature Chanel scent.
Whatever your tastes, you're in safe hands with the best Chanel perfumes and this list represents the crème de la crème of what the Parisian maison has to offer (according to yours truly anyway). Bonne chance mes amis!
The best Chanel perfumes of all time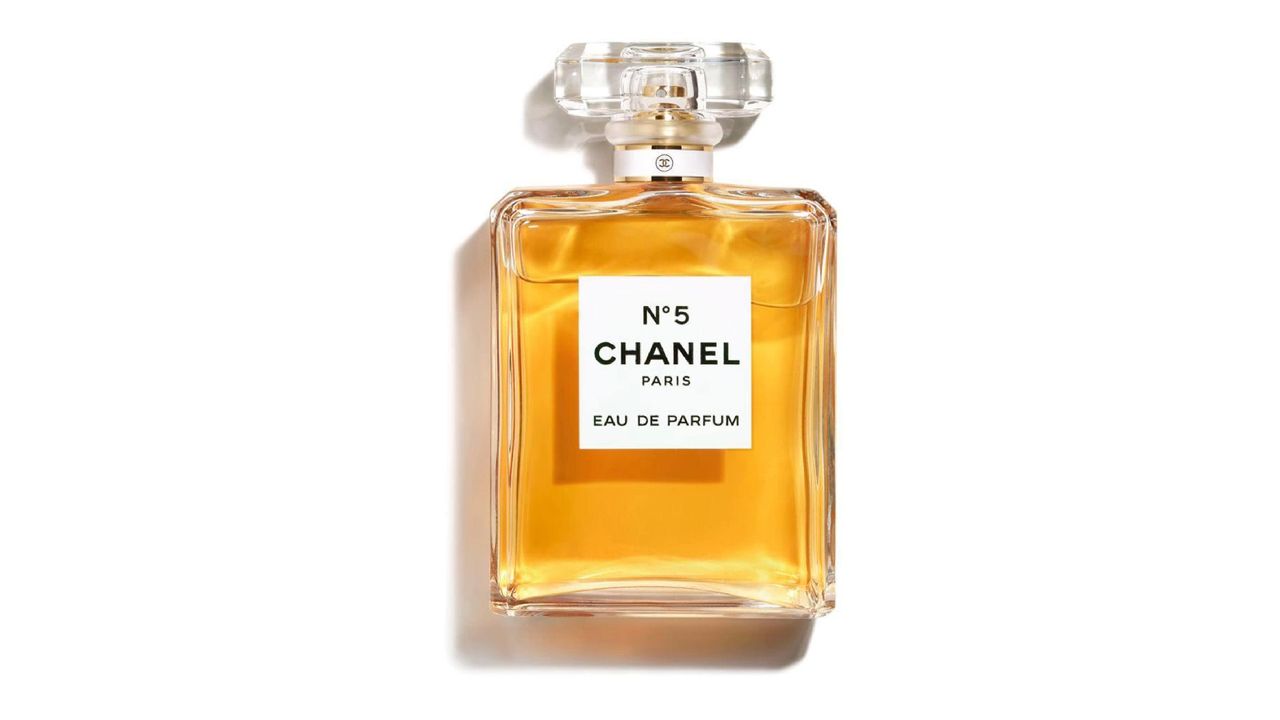 1. Chanel N°5
Best timeless Chanel perfume
Specifications
RRP: $108/£86 for 50ml EDP
Style: Clean floral
Notes: May rose, jasmine, vanilla
No surprise that this tops our best Chanel Perfumes list—also, no apologies for picking an obvious winner. N°5 made a splash when it launched in 1921 due to an unusual overload of nose-tingling aldehydic notes and has retained that impact a full 100 years later. This is thanks to a supremely balanced composition of clean, soapy aldehydes, sophisticated florals and a lingering dry down that should satisfy those who want to know which perfume lasts longest for day-to-night wear.
Many people catch their first whiff of this perfume via an older family member (thank you, mother) and in the grand tradition of misguided daughters, I felt N°5 was a bit much in my teens. Needless to say I've seen sense now. It can take a bit of maturity to fully 'get' Chanel N°5, but honestly, that's part of the appeal. It smells like nothing else, is instantly recognizable and yet never feels boring or overfamiliar. As ever, mothers know best.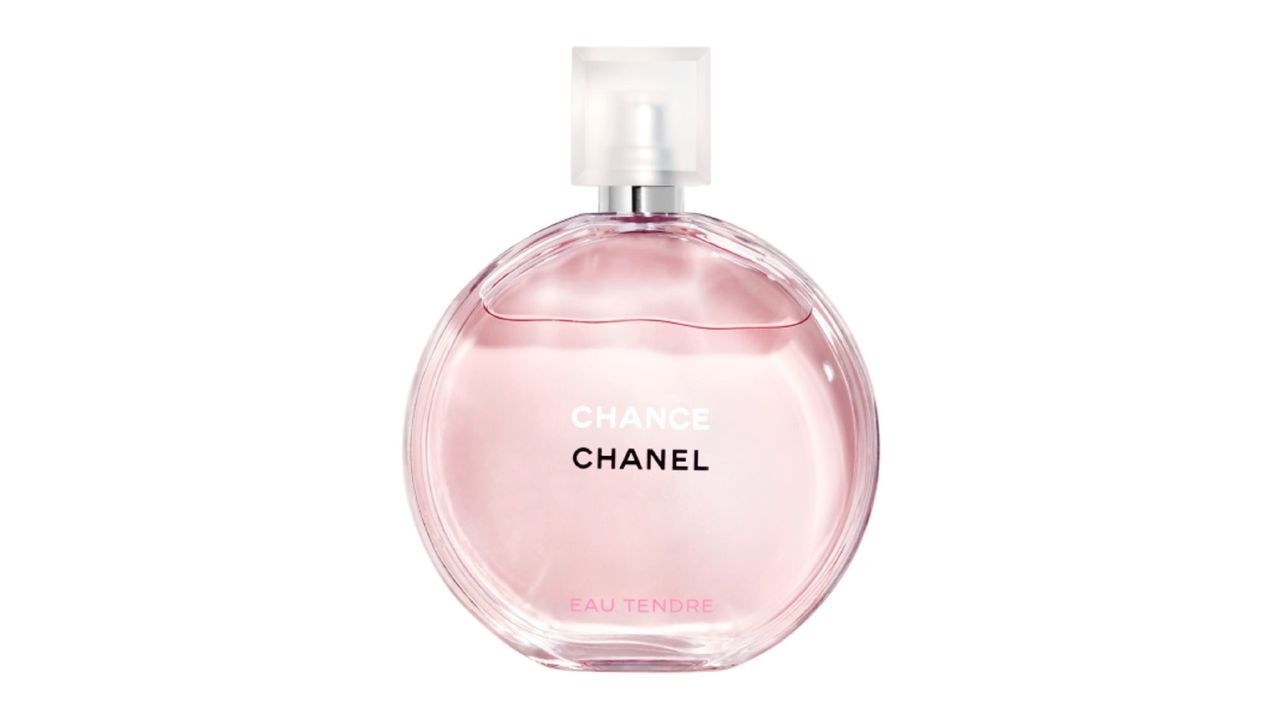 2. Chanel Chance Eau Tendre
The best Chanel perfume for daytime
Specifications
RRP: $85/£73 for 50ml EDT
Style: Soft fruity-floral
Notes: Grapefruit, quince, jasmine, musk
A softer spin on probably the second best-known Chanel perfume, this is a little bit more delicate than the original Chance, which can make it skew slightly younger in terms of its fans. That's not to say there's anything frivolous about this fruity-floral blend, it's just ultra-feminine and all the better for it. "Chance Eau tendre is the epitome of prettiness, like a pink satin ribbon in your hair," write perfume experts Sarah McCartney and Samantha Scriven in The Perfume Companion: The Definitive Guide to Choosing Your Next Scent.
I say Chance Eau Tendre is a Goldilocks perfume. It's floral without being heady, clean without being nose-wrinklingly acidic, and soft without fading into nothingness. It's got the crisp lightness of some of the best Jo Malone fragrances but with a chic French twist. Basically, it's just right in every respect and would be almost impossible to hate. If you're looking for one of the best Chanel perfumes to give to someone whose taste you aren't 100% sure of, this is probably it.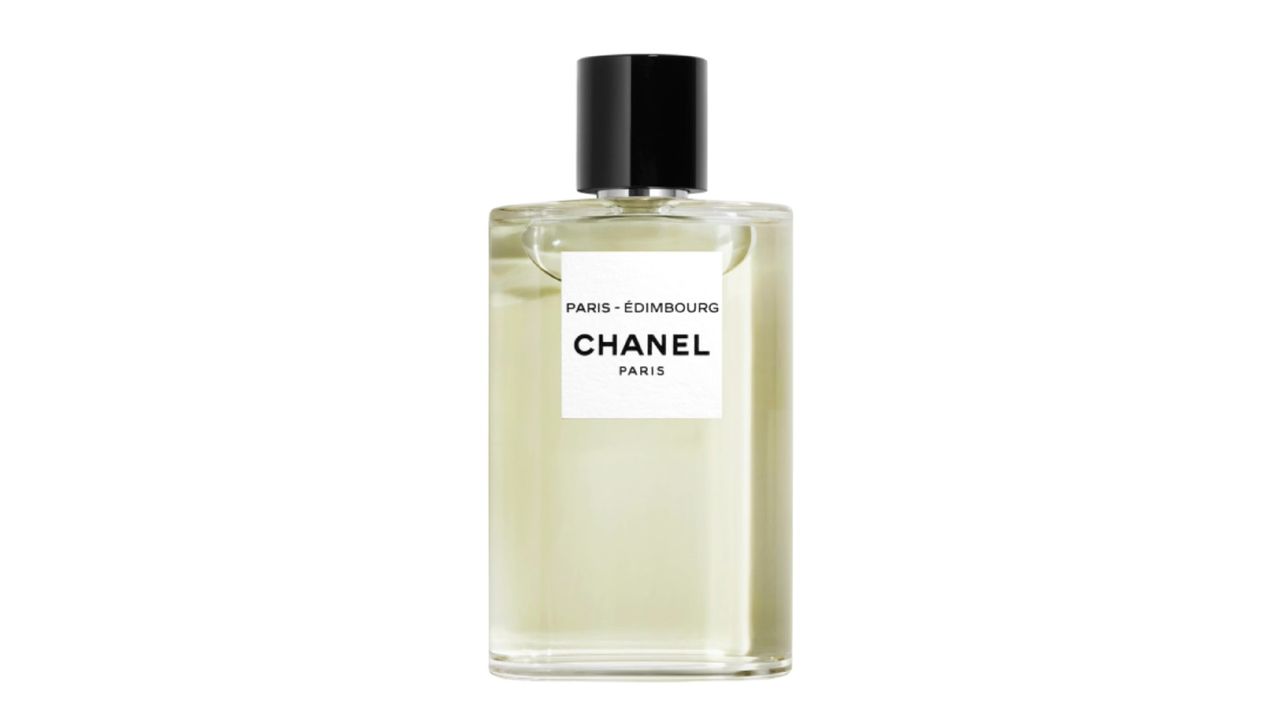 3. Les Eaux de Chanel Paris-Edimbourg
Best unique Chanel perfume
Specifications
RRP: $130/£112 for 125ml EDT
Style: Earthy, aromatic
Notes: Bergamot, juniper berry, cypress, cedar
Call it favoritism, call it unconscious bias, call it whatever you like but this under-the-radar Chanel scent based on the rugged beauty of Edinburgh (ahem, my hometown) deserves to be shouted about. Unlike many of the brand's better-known perfumes, which tend to lean into classic floral notes, this feels modern and a little bit untamed, all mossy green forests and smoky peat with a citrusy bergamot top.
With notes like that, it won't surprise you to hear that this makes one of the best men's colognes as much as it does the best Chanel perfumes. It sits within the Les Eaux de Chanel range, all of which are eau de toilette strength, and this certainly has an easy-breezy appeal for those who prefer their scents on the airier side. I would say the 125ml bottle lasts for ages, but that really depends whether your other half pinches it every single day as mine does.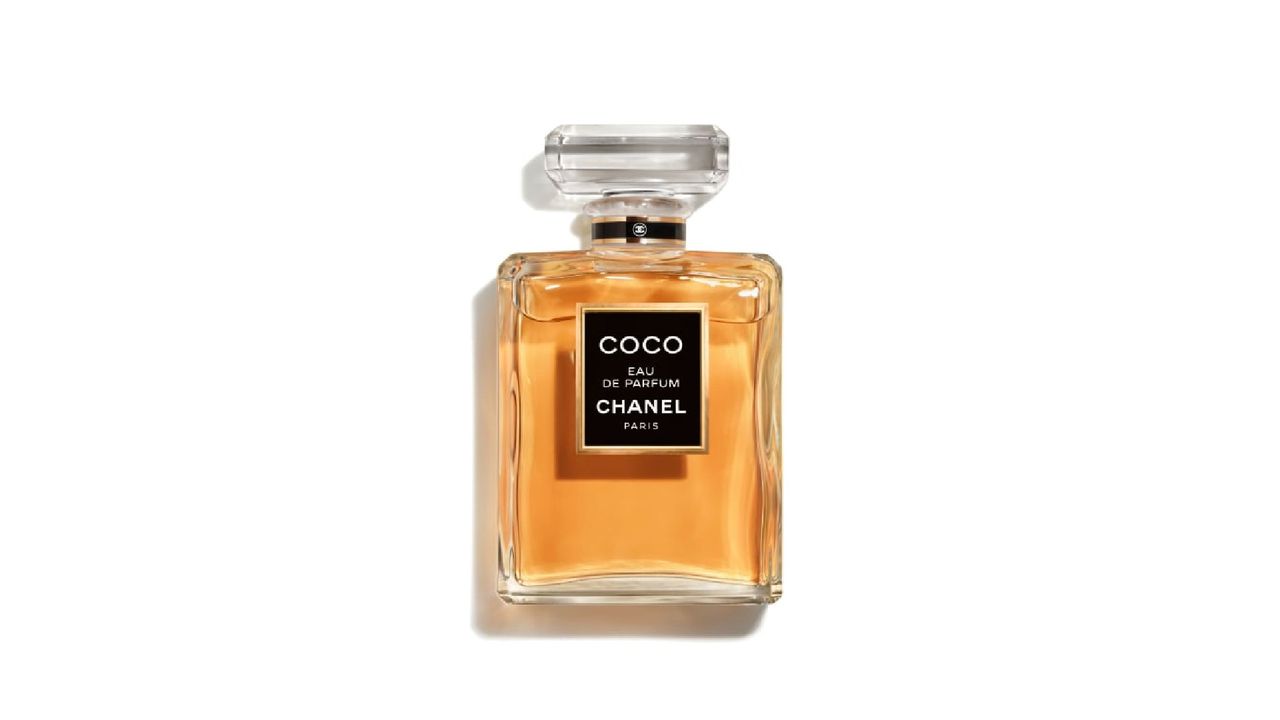 4. Chanel Coco
Best Chanel perfume for evening
Specifications
RRP: $108/£86 for 50ml EDP
Style: Heady, rich
Notes: Mandarin, jasmine, ylang-ylang, tonka, patchouli
Like all of us, perfumes usually reflect the era they came of age in—but you can always trust Chanel to put a refined spin on a trend. "Coco was launched in 1984 during what was possibly fragrance's loudest era and was closely followed by Poison and Obsession the following year," explain Sarah and Samantha. "What makes Coco stand apart is an understated Parisian sophistication where others headed for excess all areas. It doesn't over-assert itself."
With that said, this is still a sexy little number, with exotic flowers jasmine and ylang-ylang, heady patchouli, and sweet, creamy tonka. Much like the best vanilla perfume, there's a rich, sensuality here, which is nicely balanced out by zippy top notes. Wear this after dark and you'll give off a quiet elegance, wear it during the day and prepare to get noticed—the choice is yours.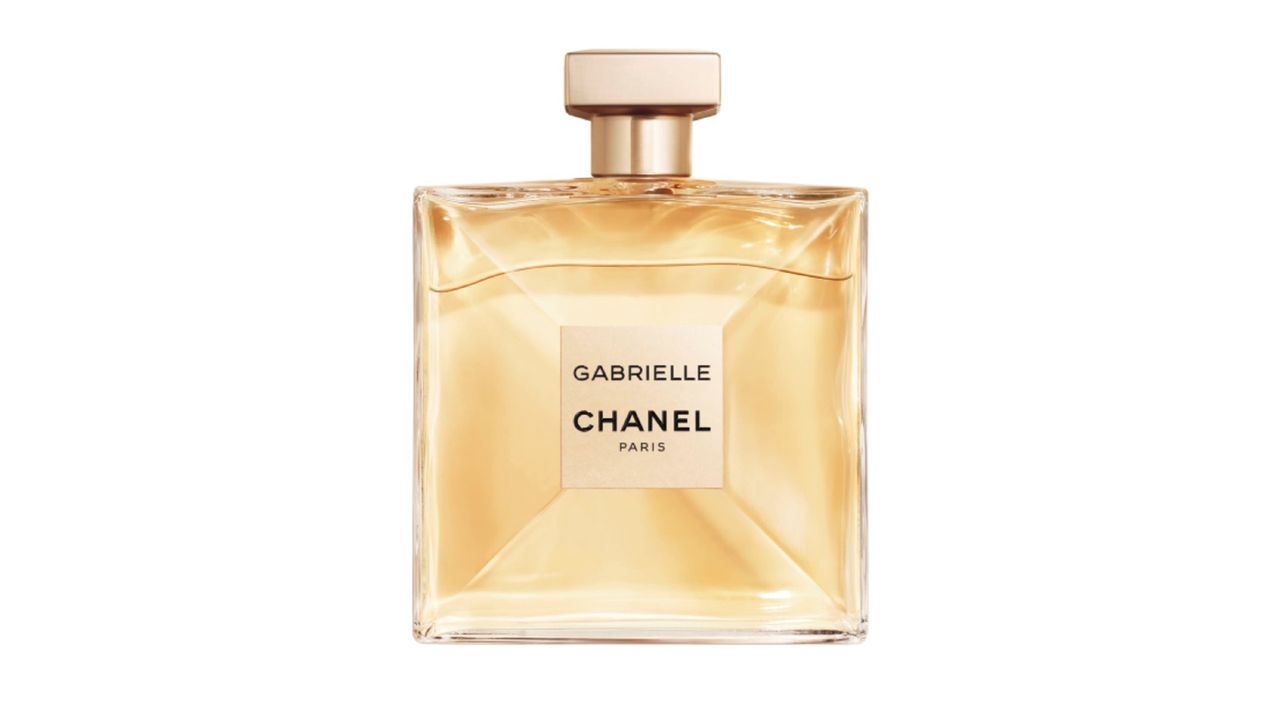 5. Chanel Gabrielle
Best modern floral Chanel perfume
Specifications
RRP: $108/£86 for 50ml EDP
Style: sparkling floral
Notes: tuberose, ylang-ylang, orange blossom, jasmine
Gabrielle may be the fifth best Chanel perfume in this rundown, but it's straight in at number one for visual appeal. Would you look at that gorgeous bottle? In an ultra-fine lamé toned glass with a very cool, contemporary design, you would never shove this to the back of the drawer (then remember about and have to panic-Google do perfumes expire a year later).
Inside the bottle, we get a scent that is composed of 100% floral notes, yet manages to be neither stuffy nor particularly traditional. It packs in exotic jasmine, a fleshy tuberose base and has a freshness that's unexpected with this many flowers involved. If I smelt this on a friend, prior to knowing and loving it, I may not have guessed it was Chanel at all, such are my associations with this brand and classic perfumery. Then again If there's one thing this list proves it's that the best Chanel perfumes routinely push the boundaries—they just carry it off with a soupçon more style than most.
---
woman&home thanks Sarah McCartney and Samantha Scriven for their time and expertise.
The Perfume Companion: The Definitive Guide to Choosing Your Next Scent is published by Francis Lincoln.
As woman&home's Beauty Channel Editor, Fiona Mckim has tried more beauty products than she's had hot dinners and nothing makes her happier than raving about a brilliant find on womanandhome.com or her instagram grid (@fionamckim if you like hair experiments and cute shih-tzus)

Fiona joined woman&home as Assistant Beauty Editor in 2013, working under industry legend Jo GB, who taught her everything she needed to know (clue: learn about ingredients and employ extreme cynicism).
In a previous life, Fiona studied journalism back home in bonnie Scotland and honed her skills as a features writer at publications including Junior and Prima Baby, with a brief and terrifying stint on the showbiz pages of a tabloid newspaper in between. She's a skincare fanatic who can't resist adding an extra step to her routine, adores fragrance, has fun with makeup and never turns down the chance to test a new hair tool. Basically, she loves it all.

When not slathering herself in self tan or peering at a tiny ingredients list on a moisturiser, you'll probably find Fiona enjoying something to do with food - cooking it, eating it, cajoling her friends into trekking across London to try a hyped pop-up in a dirty car park.
Come to think of it, the hot dinners and beauty products are probably about even.