How To Do A Natural Make-up Look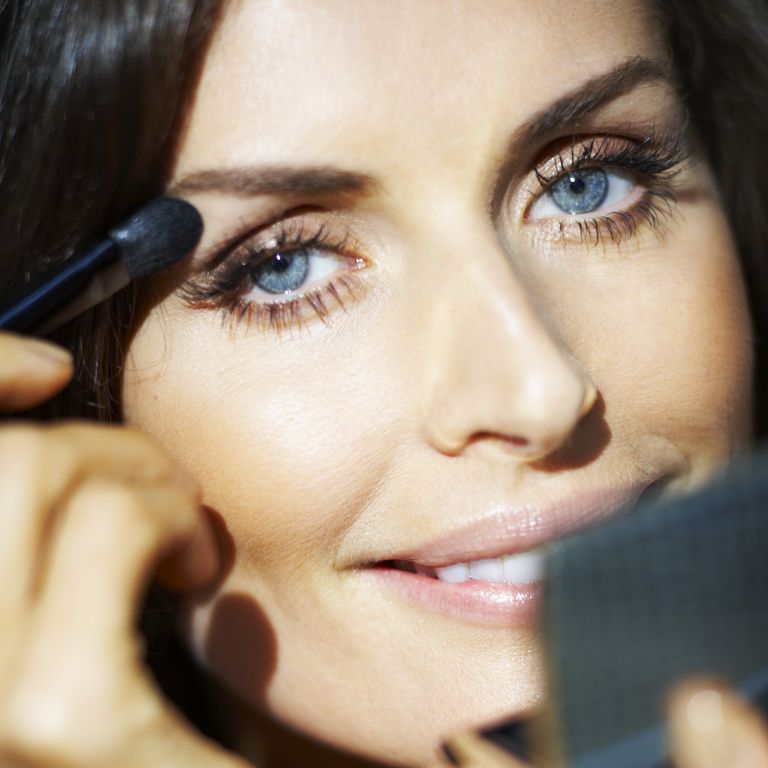 There's a time and place for fabulously bold makeup (could be every day if red lipstick is your thing) but when the rest of us sit down to put our face on, an enhanced version of how we actually look is the goal. It's a hackneyed cliche that 'no makeup' makeup actually takes a heck of a lot of makeup, so let's not overcomplicate things. Get a few simple steps spot on and you can nail a natural makeup look that'll see you through every occasion. Here are the rules:
1. Prep and prime
The most important bit - healthy even-looking skin doesn't need much else on top. Assuming you've cleansed and moisturised, start with a primer, there's one for every skin type these day. Oily skin or enlarged pores?Diorskin Forever And Ever Wear, £29,is unbelievably light but smooths over bumpy bits and grabs onto foundation like a trooper. Dull or dry?This Works In Transit Camera Close Up, £30,has serious hydrating and brightening powers. Both will make your skin look naturally happier from underneath your makeup. Smooth with your fingers from the middle of your face outwards, don't rub or it'll seperate into annoying little balls, then wait a moment to set.
2. Ace your base
You might have been put off by dodgy formulas of days gone by but nothing stays put and evens out flaws like a proper foundation. The secret to a natural look is only applying where needed. If you're lucky and have good skin with only the odd dodgy bit, use a flat brush likeMAC 190, £27.50, to press and blend foundation on your chun, around your nose or wherever else needed. Leaving the nicer bits of real skin on show makes the whole thing look so natural. If you feel you need to even out all over, use a dampBeautyblender Classic Sponge, £16,to bounce product from the middle of your face outwards until it disappears. Really stubborn blemishes can take a dot of concealer, if you can't live without powder only matte out your T Zone to retain as much glow as possible.
3. All in the eyes
No smoky, no spider lashes, just pretty definition. Matte shadows are best for lids less firm or defined than they once were, definitely avoid shimmer. Press a taupey powder into the socket then sweep back and forth like a windscreen wiper too add depth. NewStila Perfect Me Perfect Hue Eye & Cheek Palettes, £26are so useful with four shadows matched to your skintone and a pair of flattering blushes. You could can finish here with my new favouriteThe Estee Edit Edgiest Up & Out Mascara, £17,use the 'lift' side for serious flutter. Or, for extra definition, dip a tiny brush intoNYX Gel Eyeliner and Smudger in Brown, £7.50,and push it right into your lashline first from above then below. It's called tightlining and looks great on everyone.
4.Finishing touches
There's nothing natural about dry, flaky matte lipstick or gloss on your teeth, but there's no face that doesn't look better with a bit of a lip. Pick hybrid lip creams that dry down to a stain afew shades bolder than your natural lip colour. These formulas are comfortable enough to wear all day and the stain means the pigment sticks around when the outer layer rubs away. I loveStila Stay All Day Liquid Lipstick, £16,as there's a lovely nude-ish shade for everyone. Try Rosa if you're fair, Caramello for olive skin, Dolce looks fabulous with medium-deep colouring or on dark skin try Ricco or Bacca.