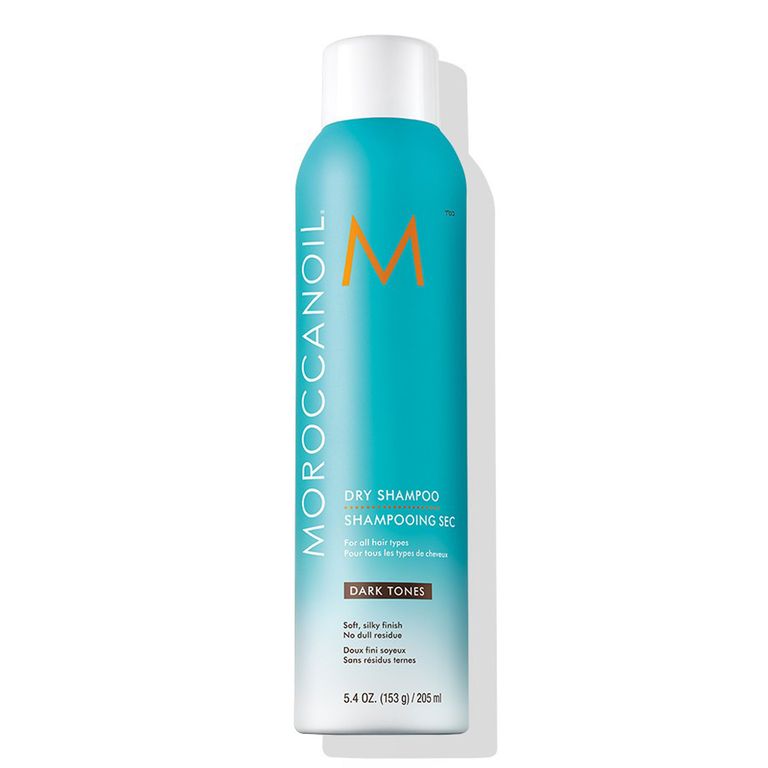 The affordable quick fix product that's a saviour for every hair type
here are precious few things we couldn't live without water, food, a great moisturiser - but one of them is definitely a good (if not the best) dry shampoo. It's the very definition of a savior, literally buying us a couple extra hours of time that we might've wasted on washing our hair to spend on something much more fun (having a lie-in, watching Netflix, painting our nails).
But absorbing the oil in our roots to give us an extra day on our blow dry isn't all it's good for: the best dry shampoo has a few more secret functions that'll leave you wondering how you ever managed without it. For example, it has incredible powers when it comes to volumising hair: it's the perfect way to get some superstar oomph into your hair if it's feeling a limp and lank, whether it's a few days old or freshly washed. Just spray it into roots, massage in and then brush out: your hair will be lifted at the roots, making it look thicker and full of body.
But that's not all: it's also the ideal first step when it comes to styling you hair. Any plait afficiando will know that most hairstyles work best when your hair is a little dirty: the oil and general lived-in texture are great for giving it grip, so your hair can hold on to its style better (that might be the reason why your braids always come loose). Dry shampoo is great for faking that feeling: simply spray and rub into the lengths to rough up the silky, cleanness that gives your hair that slip-factor, and then marvel at how well it stays in place, whether you're doing a fishtail plait or just a simple chignon.
With all that in mind, all that's left is to decide which is the best dry shampoo for you. So we've collected 10 of our favourite.
Famed for their nutrient rich hair oils and smoothing shampoos, Moroccanoil have launched their first ever dry shampoo, £14.85 and it comes in two shades.
Dark tones for brunettes who want clean roots without misting on a powdery white substance that's going to dull their colour and Light tones a subtle violet infused formula that diminishes brassiness to keep highlights looking their best.
Lightweight and volumising this clever spray not only covers roots it lifts them. Ultra-fine rice starch soaks up oil and odour, whilst a conditioning Argan oil formula gets to work replenishing the hair shaft for bouncy, fresher looking locks.
Already awarding-winning in the United States it launches in the UK today! What are you waiting for?
Bagsy Hair Wonder Dry Shampoo, £5
Having only recently launched in the beauty world, Bagsy Hair Wonder Dry Shampoo, £5 is already garnering a reputation as one of the best. Formulated with nourishing oat oil and nutritional vitamin B5, it soaks up greasiness adding body and volume. We spritzed a little along our parting before a recent event and were amazed at how well it lifted our lank roots. Needless to say, this clever can hasn't left our handbag since. From highly rated budget buys to salon professional wonders, we've compiled the best dry shampoos on the beauty shelves, so you can select the right one for your hair type...
Aveda Shampure Dry Shampoo, £22
If you've ever stepped foot in an Aveda salon, you'll know what we mean when we say that this dry shampoo smells like Aveda. If you haven't, then let us tell you that it's delicious. Infused with the brand's famous Shampure fragrance of 25 pure flower and plant essences, the powder is as much of a hair perfume as an oil absorber. Simply shake the bottle, give a gentle squeeze to dispense the formula into your hands and use fingertips to massage it into roots on day-old hair. If your locks are already clean but you're hoping to conjure up some texture, ruffle it through the lengths. The sweet perfume we mentioned will seal the deal.
Best dry shampoo: Batiste Dry Shampoo Tropical, £2.99
One of our absolute favourites? Batiste Dry Shampoo Tropical, for the bargain price of £2.99. Award-winning brand Batiste really are the experts when it comes to dry shampoo. With a choice of 14 different varieties including colour, scent and volume boosts, you'll be sure to find one that suits you. Our top scent? The exotic, coconutty aroma of Batiste Tropical, for a burst of summer whatever the weather!
Best dry shampoo: Redken Style Connection Powder Refresh 01, £13.85
A little further up the price range is Redken's dry shampoo which promises to extend the life of blow-dries, leaving you with full-bodied, refreshed hair. It also corrects product over-use - perfect for preserving your wedding guest look!
Best dry shampoo: Toni & Guy Cleanse: Dry Shampoo, £7.19
This sleek shampoo from Toni & Guy gives 'day 2 volume and freshness' - working twice as hard for your hair! Use to add texture to flat hair, or make freshly washed hair more manageable for styling - all with the promise of no white residue.
Best dry shampoo: TRESemme Instant Refresh, £5.25
TRESemme's Instant Refresh series has four different options to suit your hair - normal, radiance, volumising and waterless foam shampoo - promising to add body and bounce while protecting colour-treated hair.
Best dry shampoo: Timotei Pure Dry Shampoo, £2.50
For natural beauty lovers, you can't beat Timotei's silicon, paraben and colorant-free dry shampoo. It also contains organic green tea leaf extract to keep your locks healthy, revitalised and smelling gorgeous.
Best dry shampoo: TIGI Bed Head Rockaholic Dirty Secret, £12.15
Perfect for going from day to evening - TIGI's Rockaholic Dirty Secret will amplify your hair, giving you amazing texture and malleability. Plus you can use it to freshen up the next morning!
Best dry shampoo: Label.m Dry Shampoo 200ml, £11.95
Made with natural rice starch, this label.m dry shampoo disperses oil and works as a matte texturiser - promising a luxurious velvet finish. It also comes in a mini handbag size, perfect for touch-ups on the go at your next occasion.
Best dry shampoo: L'Oreal Professionnel TNA Fresh Dust, £9.60
Part of a new range of Tecni Art Dusts from L'Oreal, Fresh Dust (left) adds texture and shine to both freshly washed and day old hair - boosting volume without leaving residue. If you have thicker hair or prefer a matte finish try the Super Dust (right in picture), and for beachy, tousled curls try the Texture Dust (middle in picture).
Best dry shampoo: John Frieda Luxurious Volume: Volume Refresh, £5.89
If it's natural-looking volume you're after then this is the product for you. John Frieda's Volume Refresh boosts hair throughout the day or between washes - adding salon-worthy bounce.
Best dry shampoo: Vo5 Plump Me Up Dry Shampoo, £3.59
Developed with collagen to give instant body, Vo5 Plump Me Up gives you a quick fix in between blow-dries.