Lidl launches new haircare range and it's just like John Frieda - at a fraction of the cost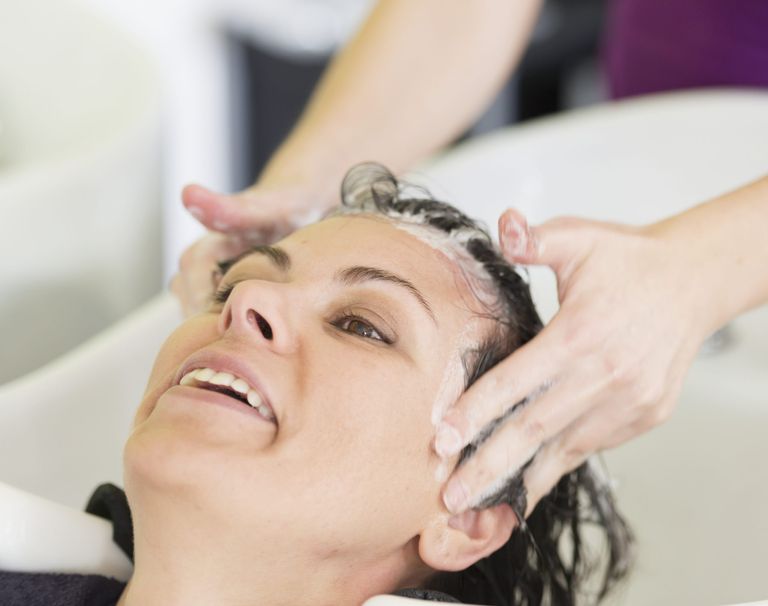 If you're one of the many of us who love bagging a great bargain, you'll be delighted to hear all about Lidl's brand new hair-care line.
The budget retailer is well-known for it's popular, cut-price products - take the fitness tracker that's just like a Fibit, but available for just £24.99.
There was also the much-loved £3.49 anti-ageing face cream that rivals a far more expensive version.
And now, Lidl have launched an exciting-looking hair care range, for all colours and types of hair. But we couldn't help noticing a similarity to some other, popular hair products.
The retailer have unveiled three different types of shampoo and conditioner - one that promises to boost your blonde highlights, another that will reduce frizz and give you a sleek, chic-looking barnet, and a colour protect product, for brunette hair.
All three are available for just £1.49, meaning they'd make for a super affordable addition to your bathroom cupboard.
However, we picked up on the fact that Lidl's latest hair-care offerings look remarkably similar to those of another hair brand - John Frieda.
The products bear an uncanny resemblance to the luxury brand's own shampoo and conditioner products, which are also broken up into categories including one specifically for blonde hair, one one targeted at combating frizz.
However, Lidl's offerings are significantly cheaper. For example, John Frieda's Frizz Ease Recovery shampoo and conditioner are on sale in Boots for £6.99 - meaning Lidl's shampoos and conditioners are 78% cheaper than the more luxury brand!
And if Lidl's products are anything like John Frieda's originals, they're sure to be brilliant.
But these aren't the only hair products Lidl have recently launched. They've also unveiled an exciting new 'Quick Curler', which they say is designed to 'help create flawless natural looking curls at a push of a button'.
Available for just £29.99, the new gadget heats up in just a minute, and cleverly works to draw in a strand of hair, rotating it to create the perfect curl. So say goodbye to tricky curling wands or straighteners!
There will also be a sound to let you know when each curl is done, in order to prevent heat damage - a super-handy addition.
Both the hair-care products and the curling tool launched in stores yesterday (13th September). However, we predict that this line is set to be a sell-out success, so if you want them for yourself, you may need to be quick.
Race you to the checkout!