Net-a-Porter Black Friday 2020: Up to 50% off ends TODAY
Here's what we're coveting in the Net-a-Porter Black Friday sale.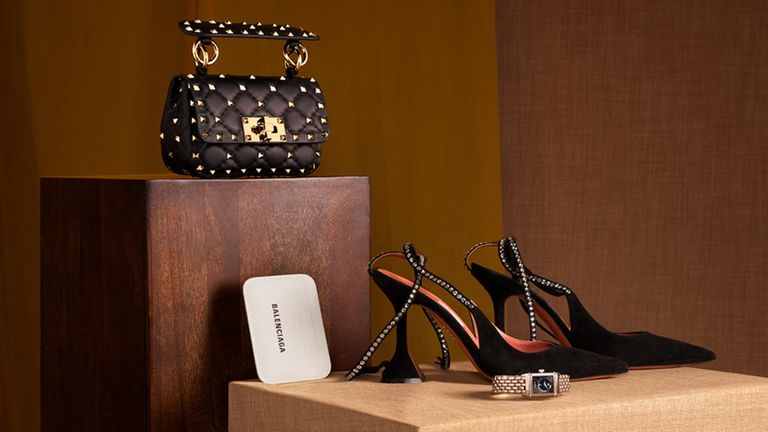 (Image credit: Net-a-Porter)
Any label lover will know that the Net-a-Porter Black Friday sale is not one to be missed, and it ends today! 
If you're looking for the best Black Friday deals on designer favourites, we promise the Net-a-Porter sale won't disappoint. 
Net-a-Porter have slashed the price of an exclusive edit of pieces by up to 50%. Expect to spot brands like Jimmy Choo, Versace and Victoria Beckham at a fraction of the RRP. 
You need to add the items to your bag to see the discount, so don't be put off by the front-page pricing. 
More into beauty than fashion? No problem. Net-a-Porter have taken 15% off their beauty edit too. 
To save you scrolling, we've rounded up the crème de la crème of the Net-a-Porter Black Friday sale. But be warned - items are selling out fast, so run, don't walk to avoid disappointment.
Net-a-Porter Black Friday deals - quick links:
Best Net-a-Porter Black Friday fashion deals to shop now:
Best Net-a-Porter Black Friday beauty deals to shop now:
Do Net-a-Porter offer free returns?
Good news for indecisive shoppers, returns from the premium fashion retailer are free of charge all year round. Simply log into your account, create your exchange or return and book your complimentary collection for a day that suits you. DHL Express will then pick up your item from your home - no trip to the post office required.
Giving you even more time to mull over your new purchase before committing, Net-a-Porter have extended their 28 days return period for the holiday season. You now have until 10th January 2021 to exchange or return all orders placed from 16th November 2020. Especially handy if you're gift shopping. 
What does Net-a-Porter sell?
Net-a-Porter is the go-to destination for designer goods. It's home to a plethora of popular designers including Mui Mui, Gucci, Balmain, Prada, Stella McCartney and more.The luxury retailer boasts clothing, jewellery, bags, shoes, lingerie and beauty - so there's something for everyone.
The good thing about the Net-a-Porter Black Friday sale is that it gives shoppers the opportunity to splash out on more expensive or statement pieces that they wouldn't usually buy - because they are heavily discounted.
Using Black Friday as a way to get money off designer goods is a great way to use the mega-sale, as you know that the discounts are genuinely significant!
Does Net-a-Porter do Black Friday?
Net-A-Porter hasn't always taken part in Black Friday, but 2019's event was a big one for the online retailer. Which is why it comes as no surprise that they're running discounts again this year. 
We'll be sharing all the best discounts on Net-A-Porter during Black Friday and cyber week right here, so be sure to bookmark this page to stay in the know.