Andrea McLean's affordable Oasis dress is a stylish twist on summer florals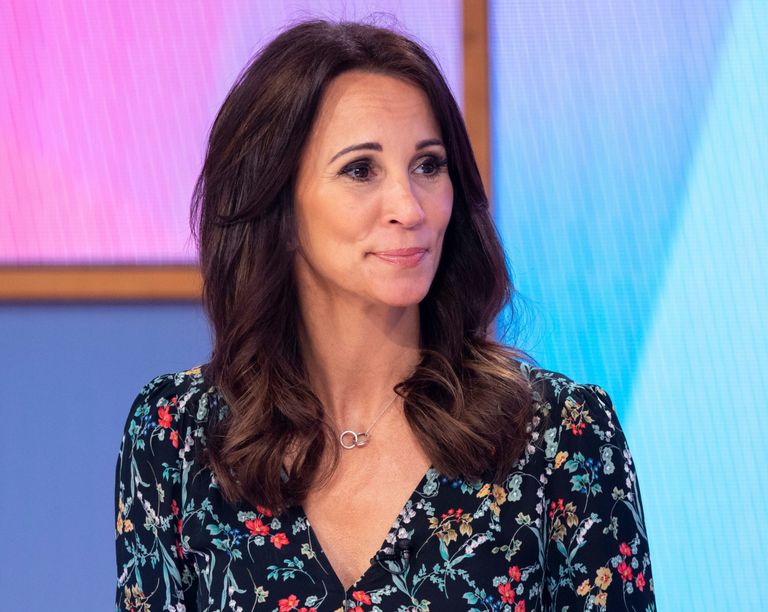 Love floral dresses? Who doesn't!
As spring approaches, all of our favourite high street stores are chock full of bright, bold and super-feminine designs. Whilst they're beautiful to look at, sometimes we're just not in the mood for anything overly brightly and dazzling.
Thankfully, there's a solution to this. On Wednesday's episode ofLoose Women, presenterAndrea McLean made a statement in a stunning and super flattering dark floral dress. It's a bit of a move away from the bright florals we normally see, and we love the change.
The Oasis piece is a wrap dress with a beautiful wildflower print, which we reckon would look gorgeous on anyone.
Better yet, it has long sleeves so it's perfect for days where the weather just can't make up its mind. Because of its dark print and flattering design, you can dress this up or down, making it incredibly versatile too. It would look great with a blazer and heels, or with a jacket and flats, sandals or trainers.
At only £38, the Oasis dress the perfect affordable addition to your wardrobe this season. Whether you want to look good in that business meeting, or you're heading out to spring drinks with friends, this dress won't let you down.
And if you're tall, we have good news for you. This item is also available in Oasis' tall range, designed to look just as flattering for women over 5' 10". A midi dress should look good on anyone, and Oasis certainly agrees.
McLean recently modelled the dress on her Instagram, posting a video of her twirling around in the dress, which she'd chosen to pair with classic black heeled ankle boots.
Her followers seemed to love her chosen look, with one commenter saying, 'You look gorgeous in this dress Andrea, so stunning'.
You can buy the dress on the Oasis website HERE, but be quick, we're sure it won't be around for long!
Will you be picking it up?
Words by: Lucy Buglass.