Top 10 Best Shampoos For Dry Hair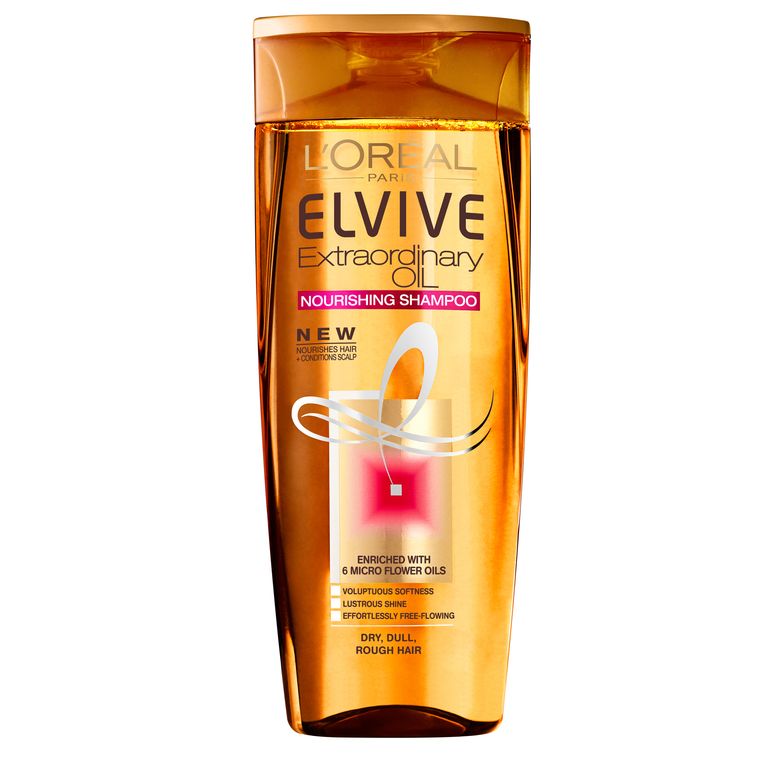 Tackle those dry ends with our best shampoos for dry hair
If you suffer from dry or damaged hair, it can sometimes feel like an impossible task to restore any moisture or sheen. But this doesn't have to end with scissors, those bad hair days don't have to last forever. We've rounded up the best shampoos for dry hair to help you get your hair back to tip-top condition.
But what causes dryness in the first place? Often over-styling or chemical treatments result in breakage, which means it's an idea to give your hair a break while you're repairing any damage. Or perhaps you've spent too much time in the sun or pool? Again, using the right products and giving your hair a break from all that sunshine and chlorine should help. A lack of proper nutrients and vitamins could be the reason behind dull and dry hair. Try using one of these shampoos for dry hair on a regular basis as well as incorporating lots of healthy fats into your diet like avocado, sardines, mackerel and nuts.
Whatever the reason, we've got a range of shampoos for dry hair that will help nourish and moisturise. But there's no need to use these shampoos for dry hair every day. In fact, experts agree that washing your hair every day can strip hair of moisture. Instead, use one of these shampoos for dry hair every other day - you should see a noticeable difference in just a few weeks.
There are options for every taste and budget out there, but you don't have to spend a small fortune to get results. L'Oreal Elvive Extraordinary Oil Shampoo, costs justs £2.89 and incorporates not one but six hydrating oils - including rose, jojoba and sunflower - to nourish dry, split or over-processed ends.
Taking your oil in shampoo form instead of afterwards means one less beauty duty before you blow dry, and crucially, your hair can absorb what it needs, then when you rinse, it won't leave a scrap of build-up behind.
Keep clicking for even more brilliant shampoos for dry hair...
Herbal Essences Daily Detox Raspberry & Mint Shampoo, £3
If you worry about your dry, fragile hair, it follows that you might also worry about shampoos robbing your hair of what little natural oil it has left. Washing less often is a good start, as is looking for a shampoo that uses oils to cleanse instead of harsh stripping agents, although these do tend to fall at the pricier end of the market... until this! Made without silicones and parabens, Herbal Essences Daily Detox instead uses mint oil to cleanse and refresh your hair and scalp in a gentle way. The scent is refreshingly fruity (potentially a little too fruity for some, but I found it fun) and as it's not 100% natural you still get that satisfying lather often missing from super-worthy formulations. Hair feels soft and clean, but not squeakily so, an impressive feat at this price. Buy Herbal Essences Daily Detox Raspberry & Mint Shampoo, £3.99 at Superdrug.com
Oway Moisturising Hair Bath, £17.50
Everything from the chic glass bottle to the gorgeous citrussy scent and organic, biodynamic ingredients list put this Oway Moisturising Hair Bath in a league of its own. Produced in Italy to strict natural standards, this comes under the "co-wash" category as a once-step cleanser and conditioner, ideal for curly, frizzy or afro hair that needs lots of moisturising love and doesn't take kindly to being roughed up. I've mentioned the smell already - it's beyond yummy thanks to honey, orange peel oil and murumuru seed butter - and sticks around in your hair all day. Smooth it through (don't lather) leave for a minute or two then air dry if you have time, for the silkiest effect. Oway Moisturising Hair Bath, £17.50, at Oway.co.uk
Tresemme Botanique Nourish and Replenish Shampoo, £4.99
It's great that we don't have to seek out niche or pricy haircare brands to enjoy natural ingredients - even TRESemme are on board now with the new Botanique collection including this Nourish and Replenish Shampoo.
Manuka Flower Honey Strengthening Shampoo, £6.99
Sounds delicious, doesn't it? Thirsty hair will certainly drink in Manuka Flower Honey Strengthening Shampoo, which contains natural oils, shea butter and cocoa butter to gently hydrate as well as cleanse. It's sulphate-free so won't chemically strip your strands, and the high fat content of those butters would work particularly well to protect coarse curls or afro hair types.
SHOW Beauty Moisture Shampoo, £28
Yes, it's pricy, but you wouldn't expect a caviar-and-white-truffle-infused shampoo from Tamara Eccleston's luxury haircare line to come cheap, would you?
Salon Science Retextuluxe Shampoo, £11
A new-ish brand that's little under the radar, but trust us, it's worth getting to know Salon Science.
Phytojoba Shampoo, £12.50
If you're yet to acquaint yourself with W&H favourite, cult hair brand Phyto, this is a great place to start.
Pureology Strength Cure Shampoo, £10.72
Micro-Scarring. It sounds scary, and, well, it is! Over time (and with a little help from colouring, chemicals and pollution) the bonds inside your hair begin to break down, causing breakage, brittleness and, you guessed it, tiny scars.
Aveda Damage Remedy shampoo, £22.50
Another classic, Aveda's answer to dry, damaged hair is this Damage Remedy shampoo, packed with conditioning plant-based ingredients like quinoa protein and coconut and not a single stripping sulphate. It breaks the £20 price bracket but a little goes a long way so still presents good value. Buy Aveda Damage Remedy shampoo, £22.50 at Aveda.co.uk Discover more haircare tips
Philip Kingsley Moisture Balancing Shampoo, £18
If you're battling wavy, as well as dry hair, then turn to Philip Kingsley's expert range of haircare products are a great option. The range's moisture balancing shampoo will balance dryness with a moisture injection from root to tip - it's ideal for colour-treated hair. Philip Kingsley Moisture Balancing Shampoo, £18, at feelunique.com Discover more haircare tips
Serie Expert by L'Oreal Intense Repair shampoo, £10.99
Somehow this is both nourishing yet light, so a fantastic option for fine, dry hair. Highlighted locks in particular seem to benefit from a twice weekly lathering with L'Oreal's nourishing repair shampoo, their porous structure drinks it in and emerges with a silky shine. Buy Serie Expert by L'Oreal Intense Repair shampoo, £10.99, at Amazon.co.uk Discover more haircare tips