The Sulphate-Free Shampoos That Will Transform Your Hair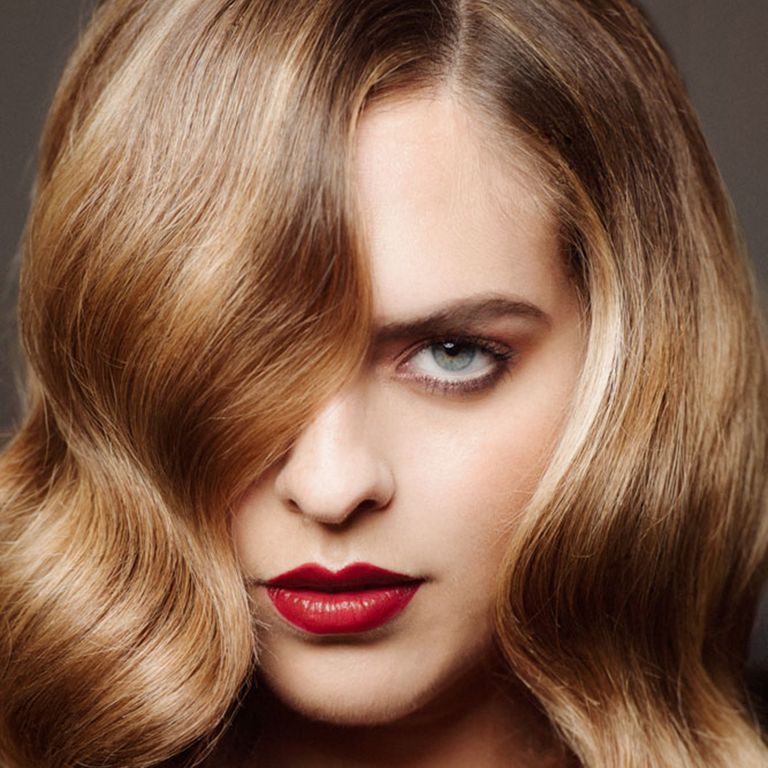 (Image credit: Jay Mawson 2013)
Protect your highlights and fight frizz with our top 10 sulphate-free shampoos.
If like us you spend hours and what seems like a weeks wage on expensive highlights, keratin treatments and Brazilian blow dries, all in the pursuit of sleek locks that never seem to materialise - you might want to address the small print on your shampoo.
In a bid to aid us in the never-ending battle against frizz, colour fade and split ends, haircare has rapidly become one of the fastest growing areas of the beauty industry. Previously thought to be caused by environmental pollution and heat damage, it came as a shock when 18 months ago scientists discovered it's actually household chemical sulphate at the eye of the storm.
Sulphates are essentially heavy duty cleaning chemicals, found in toothpaste and body cleansers which are responsible for providing that rich lather your experience in the shower. The two main kinds of sulphate found in shampoo are Sodium Lauryl Sulfate (SLS) and Sodium Laureth Sulfate (SLES). Meticulous in their effort to clean and remove stains they strip your expensive colour, weaken delicate hair follicles and cause uncontrollable frizz.
Since discovering Sodium Lauryl Sulfate is at the root of the problem, the haircare market has blown up with an abundance of Sodium Lauryl Sulfate-free shampoos each packed with organic alternatives to harsh chemicals. We've scoured the chemist and salon shelves for the best ones to suit each and every hair type, because after all those painstaking hours spent in the chair you deserve to shine...
Sensitive Scalp
Just like the cleaning agents in laundry detergent, shampoo with sulphate can cause scalp dryness, itchiness and irritation. Sticking with a sulphate-free shampoo is the best way to keep the delicate skin on your scalp intact and reduce the appearance of scalp related problems such as dandruff. Free from nasties, Yes To Carrots Nourishing Shampoo £8,99 is a great buy if you suffer from scalp irritation or sore stinging eyes in the shower. Cultivated from organic carrots and sweet almond oil this nourishing concoction is gentle and 99% natural. Rich in Beta-Carotene, carrots are an effective antioxidant that protect skin from damaging free radicals, whilst the aromatic almond oil acts as an excellent natural moisturiser.
Colour Treated Hair
There are few things in life that can boost your appearance like salon fresh colour, but all too often it's not long before dullness and breakages set in. To get longer-lasting colour between salon visits switch to Colour Wow Color Security Shampoo £16.50 treated with an amino-fortified complex it tightens the hair cuticle locking colour and vital proteins in for moisturised healthier looking hair.
Curly and Frizz Prone Hair
Humidity is the number one cause of frizzy hair and sulphate exacerbates the problem. When the atmosphere is humid the hydrogen bonds which are responsible for your hair's elasticity break down, causing curls to drop, straightened hair to frizz and fine flyways to form. If this sounds like you reach for Bumble and Bumble Hairdresser's Invisible Oil Sulphate Free Shampoo, £23. Formulated with a blend of 6 nourishing all-natural oils it creates a feather-light veil over your locks to stop humidity from entering the hair's cortex and weakening elasticity. A walnut sized amount is all you need for defined curls and noticeably silkier tresses. If you have particularly curly hair why not consider swapping your cotton pillow for a satin one. Sleeping on a silky pillow reduces friction and helps your hair's hydrogen bonds retain moisture compared with harsher materials such as cotton which increase friction and subsequently dry it out.
Dry And Corse Hair
Dry and damaged hair poses an unruly challenge for many. The largest segment of the haircare market it makes up a whopping 25% and is growing three times faster than any other area. Hard water, high winds, sulphate and heat damage are all contributors to corse hair. Switching to a sulphate free shampoo can preserve the vital proteins and moisturising nutrients that are otherwise stripped from the hair shaft. Fortified with replenishing camellia and apricot seed extract, L'Oreal Paris EverRich Nourishing & Taming Shampoo £5.99 povides optimum protection and the weightless formula doesn't overload the hair either making it easy to rinse out. Bonus!
Split Ends
Frequent highlights and incessant straightening can all enable split ends to set in. When excess heat or chemicals such as bleach and sulphate are applied to hair, the cuticle lifts (much like paint on a wall) making it more susceptible to chipping and splitting when handled or combed. If your hair fails to grow you might want to invest in Pureology Strength Cure Shampoo, £12 as it contains Astaxanthin - a powerful antioxidant that smooths and strengthens. Previously reserved for skincare, this anti-inflammatory nutrient heals the micro-scarred cuticle to provide strong velvety softness. It's basically 'an invisible band-aid for the hair. Think stronger, thicker ends that last for longer. A must-have product for those wanting to maintain their length', says top London stylist George Northwood.