This hair loss shampoo and conditioner with over 400 5* reviews has just launched in Boots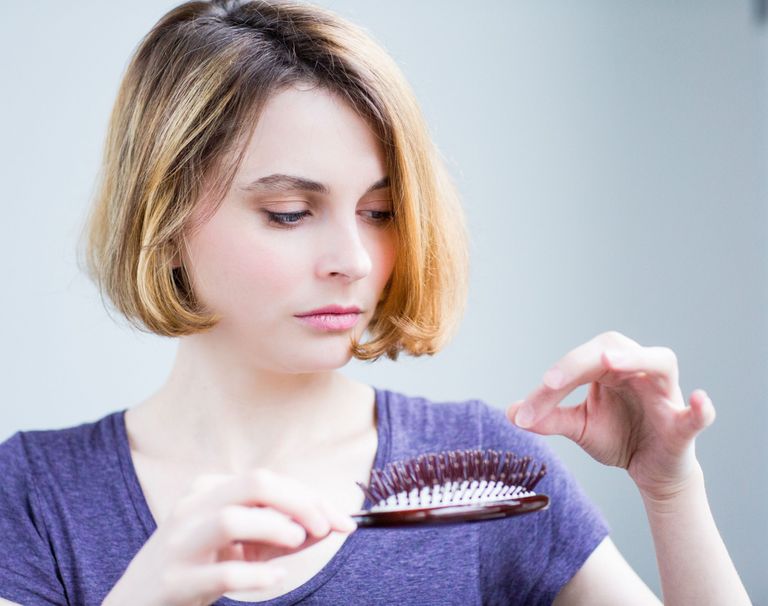 As we get older, losing our hair, or having it seem thinner than ever before, can become one of our primary beauty concerns.
And it's a no coincidence that it affects older women. As we get older, our eostrogen and progesterone levels drop - and with it, our bodies ability to grow long, thick locks.
Often, it can feel like there is little help or cure, aside from vitamins and regular haircuts. But it turns out, that there's a shampoo and conditioner which could be part of the answer.
The Watermans Grow Me Shampoo and Condition Me conditioner has been formulated especially to target hair loss for men and women, and to help hair grow and feel thicker.
MORE:Short hairstyles, curly hairstyles and straight hairstyles for 30+ women
And it seems as though the product really does work - have received a huge 408 5* reviews on Amazon. Watermans also sell one bottle of the stuff every 30 seconds - so it really must be good!
Customers have filled the Amazon reviews page with glowing praise, with many claiming that the shampoo and conditioner really have helped their hair grow, and stop falling out.
One happer shopper said, 'it really has helped my hair grow & stopped my hair falling out in the shower.', while another also wrote, 'Fantastic product, really works. After having my baby I noticed my hair would come out in clumps this has virtually stopped that and has helped it grow, plus it's looking healthier than it has in a long time'.
Buy Watermans Grow Me shampoo and Condition Me condition here
A third customer commented, 'I've been using this shampoo and conditioner for about two months and my hair has really grown! The condition is also impeccable. I am very impressed!'
And a fourth said, 'Really pleased with this definitely one of the better growth products, only been using a few weeks and starting to have little less hair falling out and feels thicker'.
High praise indeed!
MORE:This £12 bestselling hairdryer on Amazon is winning rave reviews from shoppers with joint pains
Fans of the shampoo and conditioner will also likely be delighted to hear that it'll soon be launching in Boots too, meaning you won't need to wait for delivery to start using it.
You can pick them up from Boots online from 11th June, so, today, where both are available to buy together for the affordable price of £24.95.
Will you be picking some up for your next shower?