The 35 best Mother's Day gifts to buy for mom in 2022
Our edit of the best Mother's Day gifts will guide you towards that ideal token of appreciation for the extraordinary mom you wish to celebrate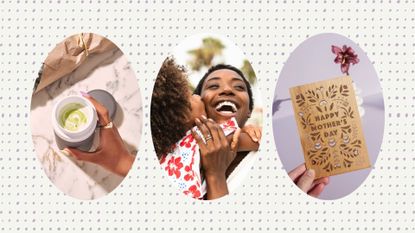 (Image credit: Future)
Finding the best Mother's Day gifts can be a challenge — especially if your mom insists that she doesn't need anything because your love is enough. That's a sweet sentiment, but you're inclined to do more because after all, this is the woman who gave you life. How do you possibly follow that up?
For starters you can take a look at our list of 35 unique Mother's Day gift ideas, which we guarantee will yield near-equal returns. (The gift of life is extremely precious, after all!) In compiling our suggestions, we took into account other mothers you'd be inclined to celebrate this Mother's Day — including grandmothers, new moms and soon-to-be moms.
We also talked with several moms about their favorite surprise Mother's Day gifts. They even clued us in on what they really want for Mother's Day this year. (Hint: it's not a vacuum cleaner!)
Does mom have a birthday coming up? Peruse our edits of the best 50th birthday gift ideas or the best 60th birthday gift ideas. Even if she's not celebrating those milestone birthdays, these lists are rife with suggestions across various price points and niches, so you're bound to come across the perfect present for her.
The best Mother's Day gifts
Our edit of the best Mother's Day gifts features a range of items and experiences to suit various stages of motherhood. Whether you're celebrating your mom or a mother figure who means a lot to you, we've included a variety of goods and services your special recipient is sure to appreciate.
If you're on a set budget, our Mother's Day gifts list spans a multitude of price points. It's not totally necessary to spend a substantial amount of money for that perfect present — we've included several remarkable gift ideas for under $50.
Where to find the best Mother's Day gifts
Here are a few merchants worth exploring for the best Mother's Day gift ideas:
Unique Mother's Day gifts to buy for mom in 2022
What is the best surprise gift for mom?
We asked several moms about their 'perfect' surprise Mother's Day present, and they unanimously agreed that the best unexpected gift they ever received was someone else taking the lead in making plans — be it their partner, their children or even their best friends. For moms who are constantly asked to arrange meals, weekend outings and chore duties, a reprieve from nonstop decisions is priceless.
Mom-of-one Kelsey Parkin from Philadelphia, USA, puts it best: "I don't want to make a single decision on Mother's Day. [My loved ones] know my favorite things to do, meals and everything else in between. I want to wake up and be told what I'm doing. Mother's Day is the day I get to relinquish control and truly be catered to."
Of course, if you'd like to express your Mother's Day sentiments in a more tangible fashion, you can seldom go wrong with a handmade present — whether you craft it yourself or entrust an Etsy artisan to make it for you. Gift cards are another fine option if you're at a loss for what to get mom but know which stores she frequents.
It also pays to be observant. Does mom lament that she hardly has any time for herself? Make self-care your focus when buying her a Mother's Day gift — think foot baths, face masks or spa getaways. Alternatively, hone in on her interests and hobbies. For instance, if mom fancies herself a gourmet chef, chances are she'd love the latest kitchen gadgets to make her meals truly sing.
But as trite as it may seem, it is the thought that counts. Any mom would likely agree that the feelings of love and joy that stem from thoughtful Mother's Day gifts trump everything else.
Freelance writer and editor
Alison Barretta is a freelance writer and editor from Philadelphia, USA who specializes in home and lifestyle, skincare, and tech. For the last 15 years, she has been sharing buying advice and product reviews with curious, cost-conscious shoppers from around the world. Alison's work has been featured in Forbes, Business Insider, Tom's Guide, TechRadar, and Creative Bloq.
When she's not reviewing mattresses or waxing poetic about her favorite face cleansers, Alison can be found teaching/training in martial arts, streaming underrated TV series, trying new recipes, and singing karaoke until her throat is hoarse.