How to use a facial roller to improve skin tone and texture
New to the face rolling trend? Learn how to use a facial roller to get firmer, more radiant skin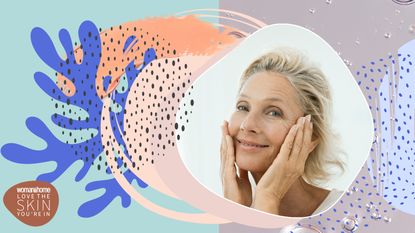 (Image credit: Future)
Facial rollers are a relatively cheap but effective tool to include in at-home facial routines. Learning how to use a facial roller has been top-of-mind for many a DIY beauty maven over the past year, as this cooling device is known to lift, tone, and smoothen skin, as well as provide a moment in your day to relax—quite a treat during today's stressful times.
Before you buy, you may want to find out which material is better for this viral beauty tool, which has roots in ancient Eastern chi medicine (and given that these Insta-friendly tools are arguably still a novelty in many Western beauty regimens). Is a jade facial roller or a rose quartz roller better for your needs? Or perhaps you're considering a facial roller made from another gemstone or material altogether?
While salons were closed, many of us opted for DIY facials that had us running the gamut from getting the most out of the best eye cream to learning how to remove blackheads on our own, but although professional facials are available to us again, there's no need to stop exercising self-care at home.
We asked Emily Buckwell of beauty device experts CurrentBody (opens in new tab)why facial rollers are so in demand at the moment, given that they've been used for centuries in Asia. "Since the beginning of lockdown, we've seen a significant increase in products that can help you to relax as well as treat your skin," says Emily. "Searches on our website for facial rollers have increased by 42% since April [2020], suggesting that people are looking for new ways to unwind."
"Facial rollers provide the best of both worlds. They leave a glowier, more refreshed complexion and are a fantastic way to alleviate stress," says Emily. "Without realizing it, we carry a lot of tension in our face, and the pressure from a roller releases that tension, just like a massage would for the body."
In fact, science backs Emily's claims. One study found that facial massage could reduce anxiety and negative moods, while further research conducted at the Tokyo Institute of Technology (opens in new tab) concluded that "using a roller can increase skin blood flow for more than 10 minutes."
(opens in new tab)
Facial rolling 101
Why experts love facial rollers
We got the expert opinions of Alice Moore, celebrity makeup artist, facialist, and founder of Kyūshi (opens in new tab), and Donna Ryan, a.k.a. The Facial Goddess (opens in new tab), (opens in new tab) to find out why facial rollers are good for our skin, which roller is best, and how long you should use a facial roller for.
"Facial rollers are a great tool to encourage and improve lymphatic drainage, boost circulation, relieve tension, tone the muscles and brighten the skin," says Alice. "Using a tool allows for a cooling effect that hands can't achieve. The joy of a facial roller is it can be a great tool for clients to use at home in between appointments."
The benefits of facial rollers don't stop there: As well as reducing puffiness and dark circles, they "give a much nicer finish to your makeup when you apply your skincare in the morning,' explains Donna.
How do facial rollers work?
"After cleansing, apply a facial oil or a serum to the face, enough to create some friction, yet not too much that you're slipping and sliding all over the place," advises Alice. "You always roll upwards and outwards, focusing on jaw to ear, under the cheekbone to ear, gently under the eyes, then eyebrows to hairline."
Donna agrees: "It's especially important to work your way up the face and to do upward strokes; we're trying to fight against gravity!"
Watch this home tutorial for tips and help with technique:
Face roller benefits for anti-aging
"Facial rollers help to bring movement and energy to the face," explains Donna. "It's a very similar process to exercise—the more consistent you are, the stronger your muscles get. Using rollers is waking up the muscles and training them, and keeping them strong as we age."
Jade face roller vs rose quartz face roller
(opens in new tab)
"The type of stone you use is a personal choice, so I recommend people use what they are drawn towards," advises Donna. "I love using rose quartz because it's a very cold stone, which is particularly good for skin that's inflamed."
"It's safe to say bian (opens in new tab) is my favorite for facial tools," says Alice. "Without going too 'woo woo,' bian stone has a higher frequency than other stones (20,000- 2 million Hz). It's heavier and softer yet has slightly more friction, which allows for better contact and manipulation of the skin, which means greater circulation stimulation and oxygenation. The aim is to provide the body with high frequency in order to facilitate healing. Jade, by comparison, is 200,000-800,000 Hz."
"Put your rollers in the fridge, so there is an added cooling benefit—natural stones work best for this, as opposed to metal or plastic rollers," she adds.
(opens in new tab)
How long should you use a facial roller?
"I would suggest using a facial roller daily for 3 to 5 minutes, for maximum benefits," says Alice. "I like to use mine in the morning, so my skin looks fresh, plump, dewy, and de-puffed for the day ahead. If de-puffing and drainage is your goal, pop your roller in the fridge or freezer and take it out just before you start. If you want to be really decadent, get two, so you can switch between them when they get warm."
Alice also advises combining home massage with a regular facial. "For professional roller or gua sha facials, I'd suggest once a month and self-care every day in between," she says. "Not only do facial tools improve the appearance and quality of your skin, but the act of taking time for yourself can boost your mood and instill a sense of calm."
The best facial rollers for lifting and toning skin
The best facial rollers
That's a matter of personal choice. We list out our faves made from varying materials. Whichever you go with, though, it was unanimous: Our experts all conclude that rollers work better when used after being stored in the fridge.
Herbivore Botanicals Jade Facial Roller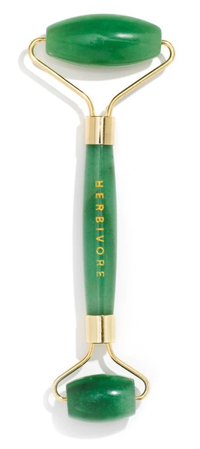 (opens in new tab)
This quality dual-ended jade roller is no stranger to rave reviews. Jade is the most traditional stone used in quartz rollers: It's cooling, balancing, lifting, and detoxifying, is thought to bring strength, harmony, and peace to the user, and is also considered a stone of beauty. What's not to love?
---
Skin Gym Amethyst Crystal Facial Roller
---
Revolution Skincare Rose Quartz Roller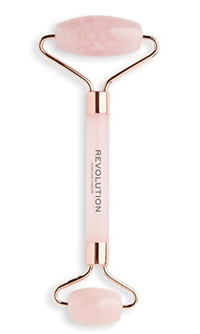 (opens in new tab)
Coming in a slew of crystal variants (we personally love the rose quartz, shown here, and the jade), these offer a great entry point into the world of facial rolling. Use the mineral-rich rose quartz roller to calm skin and reduce inflammation, stimulate the blood flow, and help skin absorb a serum or face oil.
---
Guerlain Orchidée Impériale The L-Roller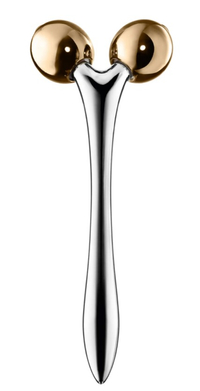 (opens in new tab)
This stylish roller from classic beauty brand Guerlain should be used morning and night as part of your skincare routine. Use as instructed, along the lines of the lymphatic system, after gently applying a serum or oil of your choice. The cooling material reduces puffiness, tones and encourages circulation.
---
Flawless by Finishing Touch Flawless Contour
---
The Body Shop Oils Of Life Revitalizing Facial Roller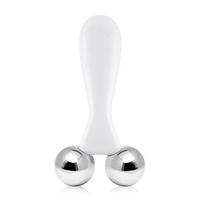 (opens in new tab)
Available in-store or online, The Body Shop's popular twin-ball roller helps you relax while toning and smoothing your skin. And it comes with its own unique workout, the Facial Dance Workout (opens in new tab), courtesy of Vanda Serrador, facialist and body care expert for The Body Shop.
---
Rosental Organics The Magician Face & Body Roller
---
MZ Skin TONE & LIFT Germanium Contouring Facial Roller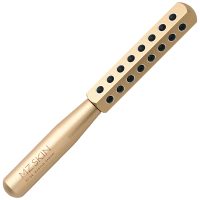 (opens in new tab)
Made with germanium, a metalloid thought to balance ions (over-exposure to positive ions are linked to ageing), this roller stimulates the body's healing points, tones, lifts, and reduces puffiness. It's cooling (more so if you pop it in the fridge before using) and effortlessly follows the contours of the face.
---
woman&home thanks Emily Buckwell of CurrentBody (opens in new tab), Alice Moore of Kyūshi (opens in new tab), and Donna Ryan (opens in new tab) for their time and expertise.
Debra Waters is an experienced online editor and lifestyle writer with a focus on health, wellbeing, beauty, food and parenting. Currently, she writes for the websites and Woman&Home and GoodtoKnow, as well as the Woman, Woman's Own and Woman's Weekly magazines.
Previously, Debra was digital food editor at delicious magazine and MSN. She's written for M&S Food, Great British Chefs, loveFOOD, What to Expect, Everyday Health and Time Out, and has had articles published in The Telegraph and The Big Issue.