How to use crystals in the home for protection and to create calm
Learn how to use crystals in the home to encourage harmony, for protection, and to help keep bad vibes at bay with the help of leading crystal experts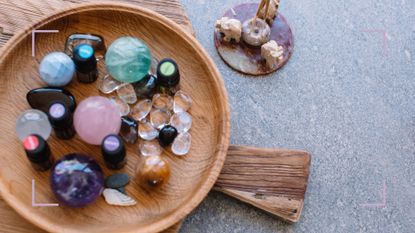 (Image credit: Getty Images | Matt Porteous)
woman&home newsletter
Sign up to our free daily email for the latest royal and entertainment news, interesting opinion, expert advice on styling and beauty trends, and no-nonsense guides to the health and wellness questions you want answered.
Thank you for signing up to Woman & Home. You will receive a verification email shortly.
There was a problem. Please refresh the page and try again.
Knowing how to use crystals in the home can transform the energy of your space. Far more than paperweights or ornamental objects, believers in the healing powers of crystals say a house isn't a home without carefully selected crystals in each room - but where to start?
Choosing the right types of crystals to suit your needs is no mean feat. Luckily enough for you, woman&home spoke to leading crystal experts who shared their best advice on how to use crystals in the home to achieve your desired energy, whether that be peace and calm or strong and protected.
"Crystals have the ability to influence the flow of energy, they pulse and vibrate, allowing us to draw in energy that we are ready for or in need of and to also release from the system that which no longer serves," explains leading crystal expert Emma Lucy Knowles. Knowles, who is also the author of The Power of Crystal Healing, and resident crystal expert on the hit UK show This Morning, goes on to explain, "Some charge us up, put a spring in our step, others soothe and calm - it totally depends on the person and the piece they are working with."
"Crystals have pure, high vibrations and carry the ancient wisdom of the earth within them," adds qualified crystal healer and author Astrid Carvel. "They are nurturing and supportive, and sometimes it can make us feel better just to share our space with these crystalline Yodas."
Author of upcoming book The Little Book for Crystal Lovers, Astrid adds, "Crystals radiate different energies depending upon their color, chemistry, and formation, from calming and soothing (turquoise, aquamarine, amethyst, rose quartz) to energizing (carnelian, citrine)."
How to use crystals in each room of the home
"I always say to look at the house as though it is your body," says Knowles, "and what each room represents to you or what you would like to draw in there."
These precious, beautiful, energy-filled pieces are able to radiate their energy all over the home, says Carvel. "A crystal cluster can diffuse vibes evenly in all directions throughout the room," adding that an amethyst cluster, "brings tranquility to any space where you want to kick back and relax."
If you are looking to create a calming feeling around the entire home, it's vital that you remember that crystals bounce off each other. Knowles explains, "crystals work like little wifi hubs, they communicate with each other and hold a vibration together."
Kitchen - carnelian, clear quartz
For some, the kitchen is seen as the heart of the home, as such, it's a space that has its own heartbeat. That energy is not only warmth but the kind that gets your creative juices flowing too.
"As a warm and creative hotspot in your home, the kitchen should be a bustling hive of activity. Energizing stones such as the fiery Carnelian can stimulate recipe inspiration and culinary genius!" explains Carvel.
Bedroom - rose quartz, amethyst
"For the bedroom, we would either want relaxing sleep or passion - so place a piece depending on which vibration you are seeking to draw in here," says Knowles.
Call woman&home romantics but for us, it's all about love for yourself and others and being at one with harmonious, peaceful, joyous love. According to Carvel, pairing the stone of unconditional love, rose quartz, with amethyst, a good stone for maintaining harmony in relationships, is your best bet. Better still, amethyst encourages relaxation and promotes peaceful sleep.
"When both crystals are paired together, they can balance your emotions, promote tranquility and facilitate deep healing," says Carvel who even adds, "place in the relationship corner of your bedroom, the far or upper right corner."
Living Room - fluorite, clear quartz
With a stunningly calming crystal like fluorite, arguments over what to watch will be forgotten in no time. "Fluorite creates calm from chaos and restores balance, clearing stress and purifying negative energy," says Carvel.
Although many may see the kitchen as the center of a home, Knowles points out that not everyone is a foodie. For those who consider their living room to be that place, she suggests placing a piece for clarity and heightened energy for the whole family, such as clear quartz.
Bathroom - clear quartz
Clear Quartz is an excellent all-round cleanser, making it ideal for energizing bathrooms. Wash away any negative energies from the day and leave your soul feeling as clean as your skin. Creating a spa-like environment was a top bathroom trend this year, so lean into that aesthetic with the inclusion of crystals alongside your favorite scented candles.
Hallway - Himalayan salt lamp
Those gorgeous pink salt lamps are a lot more than just pretty ornaments, providing soft lighting for a warming and welcoming ambience. These amazing crystals are also incredible energy boosters too.
They're perfect for placing near doorways, as well as in the corners of any room, says Carvel, who adds, "this natural salt is deeply cleansing and guards against negative energy."
How to use crystals in the home for protection
Now that your home's frequency is set to chill, it's important to keep it that way by keeping any bad energies at bay. According to Knowles, crystals are fantastic for creating energetic boundaries. This means that as people enter and leave your space, they park their energetic baggage at the door. "For this, I always suggest paring malachite with rose quartz by the front door to block the energy of all those passing in and out as they come and go," says Carvel.
As crystal clusters and pairs have the power to bounce off each other and enhance each other's energy, you can also experiment with other options too, suggests Carvel. "Place a chunk of selenite in each corner of the house to form a protective grid, and allow this gentle crystal to radiate peace throughout your home."
In ancient times, she tells us, selenite was believed to banish evil spirits. Another great option is black tourmaline. This crystal is best placed, "by the front door or on windowsills, and is said to prevent negative energies from entering the home."
Sign up to our free daily email for the latest royal and entertainment news, interesting opinion, expert advice on styling and beauty trends, and no-nonsense guides to the health and wellness questions you want answered.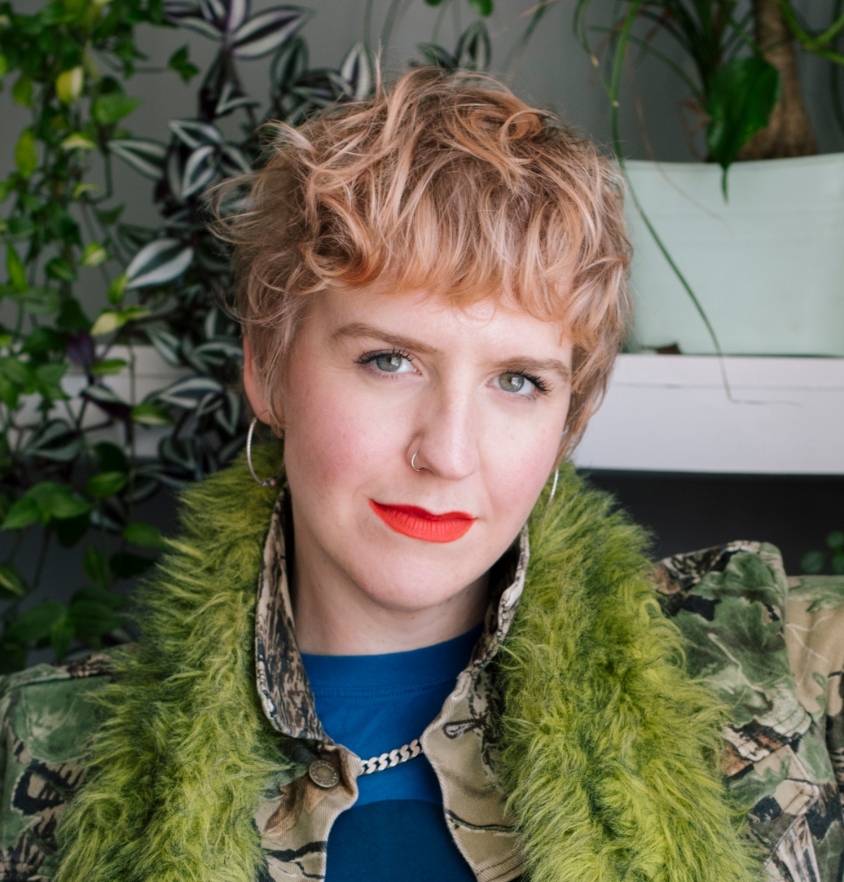 Aoife is an Irish journalist and writer with a background in creative writing, comedy, and TV production.
Formerly woman&home's junior news editor and a contributing writer at Bustle, her words can be found in the Metro, Huffpost, Delicious, Imperica and EVOKE.
Her poetry features in the Queer Life, Queer Love anthology.
Outside of work you might bump into her at a garden center, charity shop, yoga studio, lifting heavy weights, or (most likely) supping/eating some sort of delicious drink/meal.