These are the top 5 most popular Jo Malone London candles
Does your favourite Jo Malone London candle make the cut?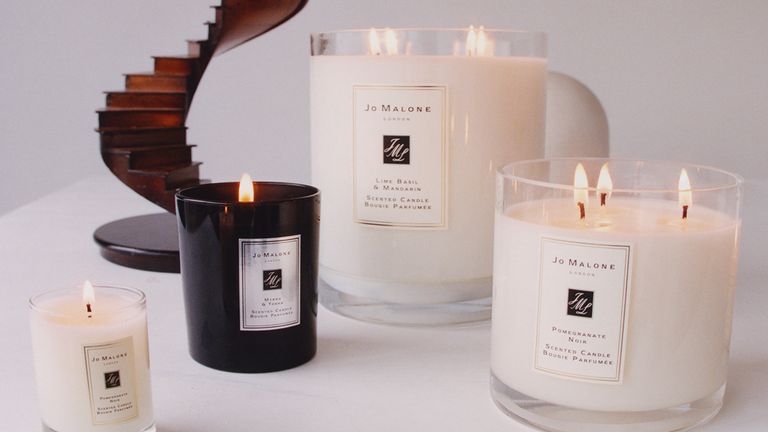 (Image credit: Jo Malone London)
We all have a favourite scented candle; one that lifts our spirits within minutes of lighting. The brand has just revealed the most popular Jo Malone candles to woman&home, and it makes for super interesting reading.
As well as the most popular Jo Malone fragrance, so many of the brand's candles are iconic in their own right. Nothing makes a room feel cosy like lighting a Pomegranate Noir, or uplifts the senses like burning a bit of Lime Basil and Mandarin.
And who doesn't love unwrapping one of the iconic pale yellow and black boxes to find their signature scent or all-time favourite scented candle?
Although these are the UK's best sellers, we're fairly sure the list looks similar all over the world. Below are the top five most popular buys – although surprisingly enough, the candles burnt at Kate Middleton's wedding don't feature.
More from woman&home:
The most popular Jo Malone London Candles
5. Wood Sage and Sea Salt Home Candle
One of Meghan Markle's favourite perfumes, Wood Sage & Sea Salt is like a beachy, windswept day in a bottle. Light and ever so slightly woody, as a candle it fills your home with its gorgeous summery scent.
4. English Pear and Freesia Home Candle
Perfect for both fruity and floral fragrance lovers, English Pear & Freesia smells just as a freshly cut pear should, undercut with a fresh floral note.
3. Peony and Blush Suede Candle
Instantly recognisable, Peony & Blush suede is the dictionary definition of a luxe and sweet floral fragrance. Topped with the fruity note of red apples, it wears down to a warm suede scent that's seriously addictive.
2. Lime Basil and Mandarin Home Candle
If you love a citrus candle, this is the buy for you. Deliciously fresh and zingy, it's no surprise that this is so many people's signature scent – and the scent is equally divine in candle form, too.
1. Pomegranate Noir Home Candle
And of course, taking first place on the most popular Jo Malone candles is none other than Pomegranate Noir, a fruity and ever so slightly candle that instantly warms any room. Perfect for cold winter's nights – although we love it all year round!
And there you have it – the most popular Jo Malone candles to inspire your next gifting opportunity.
Don't know about you, but we have a sudden urge to treat ourselves...