The best Christmas gifts for Dads: these present ideas will go down a treat
When it comes to choosing Christmas gifts for Dads, chances are you'll be called on to give a helping hand. That's exactly why we've found the best Christmas gifts for dads ever...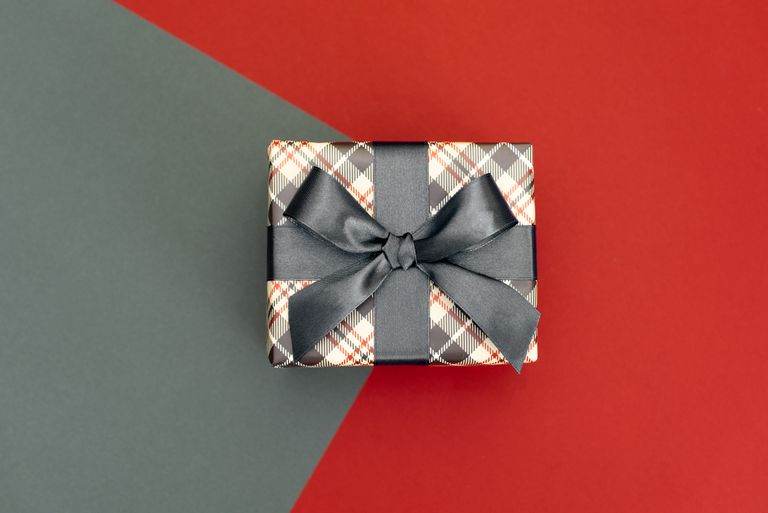 (Image credit: Getty)
From little ones with no clue right through to teenagers and adult children with, ahem, no clue, some think finding great Christmas gifts for Dads is harder than solving the Rubik's Cube single-handed.
So if your Christmas gift lists are already challenging enough, we're here to help you get one step ahead. 
How to choose the right Christmas gifts for your dad
Despite many men claiming not to 'need' anything, we've all seen a dad's face light up when he unwraps that piece of kit he's been hankering after. But how do you select something that elicits that response?
Allow yourself to step into his shoes and look at the world through his eyes for a few minutes. Walk his walk, listen to his talk – the clues are all there just waiting to be discovered. What does he talk about, watch, listen to and spend his spare time doing? 
Once you've worked that out, scan our suggestions below. From active, sporty men to armchair dreamers, our Christmas gifts for dads will help you nail the perfect present whatever your budget. You see, finding Christmas gifts for dads is easy – the only limit is your imagination.
Don't forget to check our woman&home vouchers site before you shop for the latest offers and discounts from your favourite brands - think, John Lewis and Argos, Matalan to Robert Dyas, Halfords and more. 
The best Christmas gifts for dads in 2020
Fashion gifts
Bulletproofs in dark navy
RRP £135, Spoke London
Those outdoorsy Dads will love these trousers. Functional and fashionable, they're crafted from a fabric which repels water and stretches in two directions for a comfy fit. Ideal for cyclists who still want to look stylish, they have discreet hi-vis trim features too.
Barbour Bowfell scarf
RRP £44.95
Keep your dad cosy, and stylish, with a Barbour scarf. With a navy check on one side and beige on the other, he will be able to switch it up depending on his outfit – it's basically a two-for-one buy if you ask us!
NETGEAR WiFi 6 Orbi
RRP £449.99
What do you get the dad that has everything? A gadget that does just about anything! It's the glue that keeps all home tech products running smoothly, this nifty gadget controls your Wifi on everything, from your smart TV, to your phone, computer or sound system. It's higher end, but totally worth it. 
Treat Republic personalised leather tool belt
RRP £19
Dads can be tricky to buy for but this handy tool belt will go down a treat. The perfect stocking filler, it's made from heavy-duty leather with a sturdy waist strap and you can personalise it with a name or initials. DIY dads are going to love this!
Leather and knit gloves
RRP £60/$76
These stylish double sided gloves are perfect for driving in freezing temperatures. These feature touchscreen technology in the fingers—because texting friends and family shouldn't involve frostbite!
Cotton-twill shirt jacket
RRP £79/$125
Meet the shacket – the shirt and jacket hybrid is the cover-up you'll want to introduce dads to. It's lightweight, easy to layer and this Cos style is in a gorgeous sage green hue. Get them to try it out with navy trousers, a white T-shirt and layer with a classy tailored coat for chillier days.
Gap upcycled puffa vest
RRP £39.95/$53
For a sustainable gift everyone will love, look to this puffer vest. Made from recycled plastic bottles and 100% recycled fill, shell and lining it's the eco-friendly style to rely on to keep cosy. It also comes in black, khaki and a soft beige so it can be tailored to their taste.
Gardening gifts
Gardener's Pocket Tool Set
RRP $39.95
Perfect for deadheading and light pruning, this beautifully packaged set includes a pruner, snips and sharpener. Ergonomically designed to reduce hand fatigue, they are compact and easy to carry. Plus the sharpener can be used on other pruning tools, loppers and shears. And all from the B Corp certified Gardener's Supply Co, so you'll be supporting a socially and environmentally responsible enterprise.
KoolScapes 50 Gallon Heavy Duty Tumbling Composter with Wheels
RRP $219.22
Every gardener knows the secret to successful growing is well-balanced nutrient-rich soil. With a compost tumbler, you can turn weeds and kitchen scraps into rich, dark soil in half the time it would take to break down in a static compost bin. It comes with a heavy-duty steel frame on wheels, so getting compost exactly where you need it is easy.
Metal Portable Courtyard Fire Pit with Accessories
RRP $140.99
Enjoying the fruits of your labour can extend into even chilly evenings if you have a cosy fire pit for your backyard. This well-priced 32in metal one is simple to assemble and lightweight enough to move easily. It can be used with wood or coal and the central basket is removable for easy cleaning. The surround stays cool, too, so it's great for placing drinks on.
Burgon & Ball Essential Tools Paper Pot Maker
RRP £12.99
Come February it will be time to start sowing seeds and this super paper pot maker means gardeners can avoid using plastic. All you need is newspapers to recycle and all the family can join in making paper pots of three sizes. Seedlings can simply be planted in their paper pots which will biodegrade after planting outdoors.
Von Haus 3 in 1 Garden Leaf Blower, Vacuum and Mulcher
RRP £47.99
Tidy types will be thrilled with this clever gizmo. Lightweight yet powerful, it has a 35-litre collection bag and anything you pick up will be shredded so there's no need to keep emptying. There's a shoulder strap and wheels for easy use, but the cord is only 10m, so you'll need an extension cable for larger gardens. 
RHS Gift Membership
RRP £65 a year
Keen gardeners will be thrilled to receive membership to the Royal Horticultural Society. There are currently 4 RHS gardens to visit but plans are afoot to add 200+ partner gardens, which members will be able to access free. Membership includes a gorgeous monthly magazine, The garden, plus free personalised advice online or over the phone.
Grooming gifts
Oral-B iO Series 9 Toothbrush
RRP $329.98
If there's one thing guaranteed to excite dads the world over, it's a bit of tech, and this toothbrush is the oral hygiene world. There are 7 brushing modes, from daily clean to whitening, a pressure sensor that alerts you when you're brushing too hard and an app that provides 3D teeth tracking. Most importantly, it promises to remove 6 times more plaque than manual brushing. 
Elemis Travel Essentials For Him Gift Set
RRP $75
This wash bag holds everything a dad could need for everyday top-to-toe grooming - body wash, facial wash, shave gel and a couple of anti-ageing favourites to re-energise tired skin. The products are actually worth $96 so there's a good saving to be made on the set, which comes in a delightfully festive gift box. 
David Beckham Bold Instinct EDT
RRP £19.95
The notes read like a classic mulled wine recipe - cardamom, nutmeg and cinnamon - but the overall effect when married with earthy patchouli, ambery woods and musk is a warming, woody and spicy scent with universal appeal.
Hermes Terre d'Hermes EDT Gift Set
RRP £64
Fans of this fresh, woody fragrance will appreciate the matching aftershave and shower gel in this chic set. As for the juice itself, fresh citrus notes mix with earthy vetiver, cedarwood and patchouli to create a warm and sensual scent that any man - young or old - will gladly spritz on.
Viking Revolution Ultimate Beard Care Conditioner Kit
RRP $26.88
For the more hirsute fellow, this 5-piece kit has everything he needs to keep facial hair in check, from Beard Wash and Conditioner to Balm and Oil designed to soften coarse hair. There's even a dual-ended comb to neaten beards and moustaches, and all the products are scented with warming sandalwood.
Braun 9 in 1 Styling Kit
RRP £69.99
Now's the perfect time to embrace a DIY hair cut and these clippers make at-home grooming as straightforward as possible. The Braun kit comes with attachments to trim your ear, nose, beard, hair and even body for top-to-toe trimming. It can be used wet or dry and the lifetime-sharp blades promise exceptional cutting performance.
Book gifts
Commando Dad: The Cookbook by Neil Sinclair
RRP £10.99/$27.91
'To every man who wants to prepare healthy, nutritious food for their unit,' begins ex-Royal Engineer, Neil Sinclair. This is a practical cookbook offering great value for money meals. Featuring mac 'n' cheese, pesto risotto, basic sponge recipes and even how to knead, mash and sift, this is a great beginner cookbook for Dads and men everywhere who are looking for simple, healthy recipes. Mission accomplished!
Just Ignore Him by Alan Davies
RRP £18.99/$23.51
Remember an era when Green Shield Stamps, Whizzer & Chips and 2p bus fares were a thing? Comedian and actor, Alan Davies does, as he delves back into his 70s childhood recollecting these joyous memories, but also the painful and tender memories of losing his Mum when he was just six years old. In this honest and tender memoir we witness a testament to this much-loved TV personality's resilience and courage. 
Off Grid Life: Your Ideal Home in the Middle of Nowhere by Foster Huntington
RRP £18.99/$21.49
This is perfect if you yearn for a simpler life. The author managed it when he built his own two-storey treehouse. Filled with wonderful photos of unique homes in unexpected places, this aspirational book shows what your life could be like if you lived in a yurt, a boathouse or a barn. 
Fifty Fifty by Steve Kavanagh
RRP £8.99/$12.68
Delving into the relationship between two sisters, both under suspicion for the brutal murder of their wealthy father, Steve Kavanagh triumphs once again with his ability to twist perceptions and sympathies. This is something that Sofia and Alexandra are more than adept at doing themselves, as each accuses the other of the crime. Only one is telling the truth and even their lawyers don't know which one that is – and neither will the reader, until the very last moment. Expertly crafted and psychological. 
The Curator by M.W. Craven
RRP £14.99/$23.31
Fans of the Washington Poe series were thrilled to see its return with this third instalment, and so were we. A truly chilling thriller set against a dramatic Cumbrian backdrop focuses on two National Crime Agency investigators' race to apprehend a serial killer displaying body parts across the county. The only thing linking the victims is the fact that they all took the same two weeks off three years earlier. But why? And how does this affect the case? The sinister premise and expert pacing instantly draw you in and the ultimate twist in the closing stages really shows the dark depths to which people can sink. Best of the series so far! 
Health & fitness gifts
The Adventure Bag
RRP £185, Stubble & Co
For Dads who just love to go on adventures, this rucksack is compact and comfortable and ready to take anywhere, from holidays to hiking. With loads of handy compartments for shoes, laptops and bottles, this carryall has everything covered. And it's made from recycled plastic too.
New Balance London Printed Impact Run Light Pack Jacket
RRP £75
Stay warm and dry in this water and wind-resistant jacket from New Balance. It can also be easily folded away and turned into a waist pack, making it convenient for when the weather is rapidly changing. Whether he's heading to the gym or on the commute, this will become his go-to winter jacket.
Welleco Sleep Welle Tea
RRP £48
For busy dads who need help winding down, a mug of this tea will do just the trick. Welleco is an Australian-born brand, offering products that aid health and wellbeing. The Sleep Welle Tea uses a blend of herbs, including hops, valerian, lemonbalm, Skullcap and passionflower, that will help dad to calm and relax. Plus, the tea container looks great in the kitchen, and can easily be refilled when the tea bags run out!
Garmin Approach S62 golf watch
RRP £479.99
If dad's a keen golfer he will need one of these GPS golfing watches. Built in technology helps users calculate distances to the front, middle and back of the green, as well as hazards, plus this watch automatically records the location and distance of each detected shot and also lets you manually adjust to today's pin position for accurate approach shots. 
This deep muscle treatment device from Therabody aids quicker recovery after a workout and helps the body to stay injury free.  Percussive therapy works by rapidly compressing soft tissue to stimulate blood flow, increasing oxygen to the muscle – and because the Theragun Mini self-massage gun is portable, it makes it the perfect on-the-go gadget to soothe a sore body. 
Posture corrector
RRP $24.99
Avoid back, shoulder and neck pain with this adjustable back brace. Worn under clothes, this goes unnoticed and can help boost posture and improve alignment. It's great for those who spend hours working at a desk and often find themselves slouching.
Flyfirefly men's workout running shorts
RRP $16.99 - £21.98
Available in sizes XS - XXXL, dad will love these lightweight, comfortable and breathable shorts which even come with a handy phone pocket, so he can check his phone on the go. The soft fabric wicks away sweat and a drawstring tie means these can be adjusted to the perfect fit. These are great for running, yoga, cycling and hiking; in fact, any sport dad wants to indulge in, these will be his go-to shorts.