These are the best podcasts to listen to in 2019
Podcasts have gained huge popularity over the last few years, and for good reason.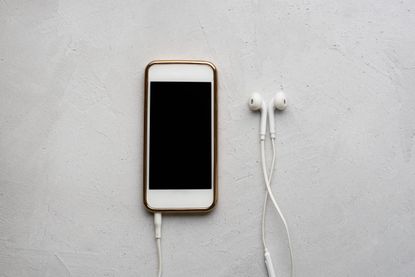 (Image credit: Getty)
The bite-sized, easy-to-listen to chunks of content vary from stories about real-life crimes, celebrity pals chatting about everyday issues, and political talking points.
The popularity of podcasts is on the rise, with mega-hit 'Serial' gaining over 100 million downloads back in 2017, and with ever-improving production techniques and storytellers, the medium is not going away any time soon.
Almost any subject you could think of will have a podcast about it; food, history, film, celebrity interviews, stories, random ramblings. Whether you want something to make you laugh, or cry, or simply to be informed, there's a podcast out there for you.
Without doubt, the best podcasts are the perfect entertainment to listen to when you're doing routine tasks or traveling. You might like to listen on the commute into work, or while you're gardening, or driving, or laid in bed at night - it's basically like having your own personal storyteller at hand whenever you want!
So here are 11 of the best podcasts to get listening to
Voices with Sally Morgan
Celebrating women's voices on a number of topics - from motherhood to the menopause - Sally Morgan's Voices is the new podcast from Britain's much-loved psychic.Each weekSallysits down with strong, powerful and inspirational women to talk about their lives and what inspires them. Celebrities, authors and activists alike share their unique and inspiring stories.
FIND OUT MORE (opens in new tab)
Liz Earle Wellbeing
Liz Earle has launched the fifth season of her popular wellbeing podcast, providing an insight into all things health and fitness - perfect for those of us still striving to achieve those new years resolutions. But this season, it's not only about how we look and feel. Liz and her guests will be taking a look at how the products we buy affect the world around us too, examining the impact of single use plastics.
This 10-part series will see Liz chat to the likes of environmentalist and social activist Dr Ruth Valerio, beauty and bathing author Suzanne Duckett and the UK's leading menopause expert Dr Louise Newson.
You can tune in on either iTunes or Stitcher - we'll definitely be having a listen.
FIND OUT MORE (opens in new tab)
The Moth
The Moth is a great introduction to podcasts. It features people from all walks of life telling their stories. The stories are always true and are told to a live audience - most performances last around ten minutes, so they're neat bitesize chunks of entertainment. Some have been known to bring the listener to tears, others are funny, they're all a slice of the great human experience.
The Guilty Feminist
Comedian Deborah Frances-White and her guests discuss topics "all 21st century feministsagree on" while confessing their insecurities, hypocrisies and fearsthat underlie their lofty principles. Subjects include 'hair removal', 'crying', 'shoes' and, 'not having kids'.
S-Town:
If you like podcasts like 'Serial' then S-Town is for you. It's made by the same people that were behind Serial, but is the story of one man and the town he lives in. It's a beautiful and profound piece of work, brought to life by the close relationship between the main protagonist, John B. McLemore, and the journalist telling the story.
Pod Save America
A politics-themed podcast in which four former aides to President Obama discuss all the latest events in Washington. The aim is to cut through the fake news and media whitewashing and have a sane conversation about US politics.
WTF with Marc Maron
Comedian Marc Maron gets the best guests for his weekly podcast broadcast from his garage in Los Angeles. From Sarah Jessica Parker, to Mick Jagger, to Louis Theroux, Maron's inimitable, introspective style can be grating, but there's no denying he gets all the insider gossip from his guests.
Love + Radio:
More storytelling from the United States, each episode of Love + Radio is a mixture of fact and fiction, presented in a series of interviews and stories related to a theme. Music is used to great effect, enhancing your listening experience. Broadcaster Miranda Sawyer describes Love + Radio as offering: "A world full of intriguing characters who aren't quite who you think they are when you first meet them."
Moral Maze
The BBC's Michael Buerk leads the listener through a thorny issue. Expert (and opinionated) guests engage in combative, provocative live debate examining the moral issues behind one of the week's news stories.
Philosophize This!
An unlikely hit amongst podcast listeners, Philosophize This! is a podcast run by 28-year-old Stephen West, not a young philosophy professor, but a former forklift truck driver (the podcast has become popular enough that he's quit driving now). West explains and shares the ideas that shaped our world in an easy to understand way.
Which will you be listening to?
Lauren is the former Deputy Digital Editor at woman&home and became a journalist mainly because she enjoys being nosy. With a background in features journalism, Lauren worked on the woman&home brand for four years before going freelance. Before woman&home Lauren worked across a variety of women's lifestyle titles, including GoodTo, Woman's Own, and Woman magazine.