The 11 best LGBTQ+ podcasts to listen to in 2023
Health Editor Grace Walsh reveals her favorite LGBTQ+ podcasts, including stories and history of the community, plus how to get the most out of your pick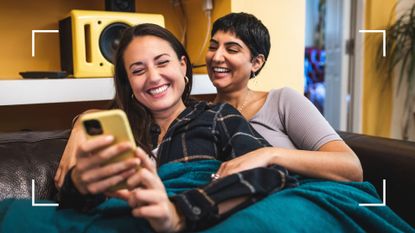 (Image credit: Getty Images)
woman&home newsletter
Sign up to our free daily email for the latest royal and entertainment news, interesting opinion, expert advice on styling and beauty trends, and no-nonsense guides to the health and wellness questions you want answered.
Thank you for signing up to Woman & Home. You will receive a verification email shortly.
There was a problem. Please refresh the page and try again.
LGBTQ+ podcasts help connect those in the community with others and help allies to better understand the experiences of being lesbian, gay, bisexual, trans, queer, or another sexual and/or gender identity through storytelling, history, and personal interviews.
"Podcasts are an intimate way of immersing yourself in a topic that interests you. You can listen to them privately and on your own time," says queer therapist Madison McCullough. "Exploring your sexuality can be overwhelming, and podcasts are a great way to dip your toe in the water. You can pause and take breaks, relisten to particularly poignant parts, or move on if a particular topic or subject just isn't for you. Many podcasts have active listener communities too, which can be a great way for folks who haven't come out yet, or those who are exploring their sexuality to connect and find support."
But that's not to say podcasts featuring LGBTQ+ experiences are just for those who identify as part of the community. Those looking to learn how to be a better ally and learn more about others' experiences can also benefit from the conversations being had, histories revealed, and stories told in this format.
Keeping in mind that no singular experience can speak for a whole community, I've collected some of my favorite informative LGBTQ+ podcasts here to stream in the US and the UK that offer new perspectives, further information, and answers to questions you've always wanted to ask. As part of the LGBTQ+ community myself, these are the podcasts I turn to when I'm looking to understand a subject more, have a laugh, or catch up on current affairs. From interviews with the likes of Glennon Doyle, Roxane Gay, and Jonathan Van Ness to the best relationship podcasts for lesbian and queer women, this collection covers the lot.
LGBTQ+ podcasts to download
1. Making Gay History
Whether you identify as part of the LGBTQ+ or not, it's important to be aware of struggles and fight for LGBTQ+ rights around the world over the last 50 years. Making Gay History goes a long way to unpack many of the key events and the major players in them in an accessible, fascinating, and engaging way.
Recent episodes include a four-part mini-series on the varied experiences of coming of age in the 1970s, the decade after homosexuality was legalized in the US and the UK, the Stonewall riots in 1969, and individual profiles delving into the lives of 'ordinary' LGBTQ+ people living over the last 100 years.
There are hundreds of episodes already live to listen to, including some live interviews and guest episodes featuring other podcasts on this list, with a new release every week or fortnight.
2. Lesbian Chronicles: Coming Out Later in Life
In Lesbian Chronicles: Coming Out Later In Life, hosts Aly (who came out after 20 years of marriage and has three kids) and Melissa (who came out after an 11-year marriage and has two kids) speak openly, honestly, and sometimes hilariously about the trials, "the messy middle", and ultimately the joy of discovering your sexuality slightly later in life.
During the episodes, of which there are almost 200 all ready to listen to, the hosts discuss their personal experiences with coming out later in life and interview numerous guests about theirs.
Other important topics include questions about having your children meet your new partner, divorce, dating, blended families, coming out at 60, making it work with your ex-partner, and the fears around coming out later in life - something that Aly describes as like "having a snake thrown at you". The duo discusses current affairs too, like the introduction of the "Don't Say Gay" bill and the overturning of Roe V Wade in the US.
3. We Can Do Hard Things With Glennon Doyle
You may know Glennon Doyle from her #1 bestselling self-help book, Untamed, or other releases like Carry On, Warrior, or Love Warrior, but the author and activist has her own podcast as well. We Can Do Hard Things is based on exactly what the title suggests: the idea that as human beings, we are capable of more than we think.
While it's not a podcast that exclusively discusses topics relating to the LGBTQ+ community, We Can Do Hard Things is hosted alongside Abby Wambach, a former American soccer player, Olympic gold medalist, and FIFA World Cup Champion, and Doyle's wife. Author, activist, attorney, and Doyle's sister, Abby Doyle, is also a co-host.
As featured on our list of the best podcasts to listen to in 2023, We Can Do Hard Things deals with topics across the spectrum of mental health, relationships, family, and celebrity, featuring interviews with the likes of Jane Fonda, Michelle Obama, and Gloria Steinem. Some of my favorite episodes include discussions around anxiety, unrequited love, divorce, sex therapy, and why body positivity doesn't work for everyone.
4. LGBTQ&A
LGBTQ&A is one of my top-recommended podcasts for stories. Nominated for Outstanding Podcast at the 2023 GLAAD Awards, this podcast features weekly interviews with trailblazers in the community - some of whom happen to be celebrities.
Recent guests have included Roxane Gay, Margaret Cho, Billie Jean King, Laverne Cox, Janelle Monáe, Pete Buttigieg, Karine Jean-Pierre (the current White House Press Secretary), Gloria Allen (a legendary figure in Chicago's trans community), and Charles Silverstein (author of The Joy of Sex, of the earliest best sex books to be published). The podcast also holds memorial episodes for those who have recently passed, like Darcelle XV (affectionately called "the world's oldest drag queen").
Hosted by journalist Jeffery Masters, this insightful podcast deals with the real, lived experience of those in the community over the last 50 years.
5. Nancy
Best friends Kathy Tu and Tobin Low are the hosts of Nancy and they describe themselves as "super queer, super fun and ready to take over your podcast feed".
The stories are self-confessed "provocative" and the conversations are honest and open, dealing with subjects like identity, coming out, family relationships, being in love, the importance of role models, and more. But some discussions on Nancy are a little more lighthearted than those featured elsewhere on this list so if you're looking for fun conversations, this could be the podcast for you.
Unfortunately though, once you've got through the 112 episodes on Spotify, Apple Podcasts, or wherever else you listen, that's it. Nancy is no longer releasing new episodes with the last one airing in June 2020.
6. We're Having Gay Sex
Do you want to know all about the best lesbian dating apps? Do you want to know what U-hauling is? Get to grips with all of the best lesbian sex positions? Comedian Ashley Gavin and co-hosts document lesbian life in gritty detail, giving listeners answers to all their burning questions and so much more.
While those not on TikTok might struggle to relate to some of the episodes, We're Having Gay Sex is a lighthearted and sex-positive series designed to inform and entertain listeners. Take it from me, you'll certainly learn a lot. Episodes include interviews with fellow comedians, reality stars, bloggers, and vloggers too, so there are plenty of laughs to be had.
There are over 173 episodes of We're Having Gay Sex already available to stream, with new episodes going live every week.
7. Bisexual Behavior
Bisexual is the 'B' in LGBTQ+ and in the podcast Bisexual Behavior host Talia Cass interviews guests and speaks personally about what it's like to be bisexual in 2023. She covers vital topics like bi-erasure, coming out later in life, internalized homophobia, and ethical non-monogamy.
The main difference between this podcast and others on this list is that the interviews are often with those most interested in the subject: the listeners. Most recently, Cass spoke to listener Soarsha for Mental Health Awareness Week, looking into their own personal journeys with anxiety, depression, and other disorders, and examining the link between bisexuality and mental wellness.
Compared to more established podcasts like Making Gay History, Bisexual Behaviour is brand new - with only 14 episodes out now. However, there is a new release every month or every other month.
8. The Log Books
The Log Books is a mixture of UK queer history, storytelling, and reflections on LGBTQ+ life today. In this podcast, hosts Tash Walker and Adam Zmith dive into volunteer records at Switchboard, an LGBTQ+ helpline established in 1974. Each episode explores a new entry and new point of contention, hilarity, heartbreak, or joy for the community after the legalization of homosexuality and for the next 40 years.
A favorite of mine, this is a podcast I regularly return to. It reveals the reality of life for millions of lesbian, gay, bisexual, queer, and trans people between 1974 and 2003, covering important topics such as the HIV/AIDS crisis, anti-gay legislation, bookshop raids, the safe haven of LGBTQ+ spaces, queer disability rights, loneliness, attacks on the community from the media, and landmark television moments.
The third of season of The Log Books started in November 2021 and finished in January 2022, so we're still waiting for new episodes! But in the meantime, there are over 40 episodes to catch up on.
9. Gender Stories
Gender Stories is a top LGBTQ+ podcast to download if you're looking to learn more about (some) non-binary and trans people's experiences, history, and current issues faced by the community.
On this podcast, host Dr Alex Iantaffi talks to various experts and those in the community to better understand our individual relationships with gender. You'll find first-hand stories of identity and gender expression alongside fascinating, insightful, and sometimes myth-busting interviews with experts (like medieval historian Dr Eleanor Janega, activist CN Lester, and somatic sex therapist Dr Pavini Moray) that offer new perspectives and further explanations of some topics you may have heard about before.
While episodes are released sporadically, there are new episodes of Gender Stories available every month or every other month currently. Available on Apple podcasts or Spotify, there are currently almost 60 episodes to catch up on.
10. Getting Curious with Jonathan Van Ness
If you're a fan of the cult Netflix show Queer Eye, you'll be familiar with Jonathan Van Ness. The Emmy-nominated television personality, bestselling author, comedian, and hair stylist takes an inquisitive approach to topics in Getting Curious, exploring everything they're curious about with some of the greatest minds in the field.
From what makes a gem so precious to queer people's experience in Nazi Germany, there's truly no stone left unturned here. It's a podcast that looks at history, politics, technology, geography, psychology, sociology, and so much more through a unique lens with some of the top experts in their respective fields. If you're looking for a greater understanding of current affairs, one of the best podcasts for self-improvement, or just fascinating facts about everyday interests, this could be the pick of LGBTQ+ podcasts for you.
There are already an impressive 274 episodes live now to stream on Apple, Spotify, or wherever else you listen to your podcasts, so plenty to get through before the next episode comes out in about a week.
11. The Way We Are with Munroe Bergdorf
Munroe Bergdorf - activist, author, model, Vogue Contributing Editor, and UN Women's Changemaker - launched The Way We Are in 2019. The series follows the same format with each episode and looks at how events of the interviewees' lives have shaped their past and present, and what they hope for in the future.
You'll hear from guests like Jameela Jamil, Jonathan Van Ness, and Margaret Cho, learn more about your favorite drag artists such as Bob The Drag Queen, Bimini Bon Boulash, and Kitty Scott-Claus, and get an insight into the lives of musicians like Skin of Skunk Anansie, Rina Sawayama, and Ellie Goulding.
Much like Nancy, The Way We Are is no longer producing new episodes. This Spotify-exclusive show released its last episode in August 2022 with Bergdorf confirming she was taking a break from the podcast shortly afterward. However, there are still plenty of episodes to add to your list.
How to get the most out of LGBTQ+ podcasts
Considering the struggles faced by the LGBTQ+ community, you may wonder how podcasts can help. "Storytelling and learning about history has the power to validate your experiences, which in turn helps to boost your confidence and make you feel less alone," says McCullough. "This is particularly important in the LGBTQ+ community because so many people are actively trying to invalidate and erase our lived experiences."
As a result, she says, there is not as much access to LGBTQ+ storytelling and history sharing as there should be. "We as LGBTQ+ people must continue telling our stories as a way of advocating for ourselves and taking up the space we deserve," she says.
Here are some tips for getting the most out of your pick of LGBTQ+ podcasts:
Find a podcast buddy: This is something the experts suggest for many different types of podcasts, including the best podcasts for mental health. Having a friend or family member listen to the podcast at the same time as you means you'll have someone to discuss the topics and share your thoughts with.
Don't get distracted: Many of these podcasts deal with emotionally difficult, possibly new, and sometimes complex topics, which means if you listen to them while doing something else that takes a lot of mental energy, you might get distracted. Try to find some time to listen to these podcasts without distraction - whether that's when you're taking a walk, cooking, or just having a moment to yourself.
Push yourself to explore new perspectives: If you're looking to learn something from LGBTQ+ podcasts, push yourself to explore perspectives and experiences you're not familiar with. For example, The Log Books looks at life in the UK rather than the US, Bisexual Behavior explores biphobia and intersectionality, and Gender Stories particularly looks in detail at the experiences of trans and non-binary people.
Take notes: It sounds simple but if you want to remember facts, figures, or language to use when referring to someone, you'll find it easier to remember them if you write them down on paper.
Sign up to our free daily email for the latest royal and entertainment news, interesting opinion, expert advice on styling and beauty trends, and no-nonsense guides to the health and wellness questions you want answered.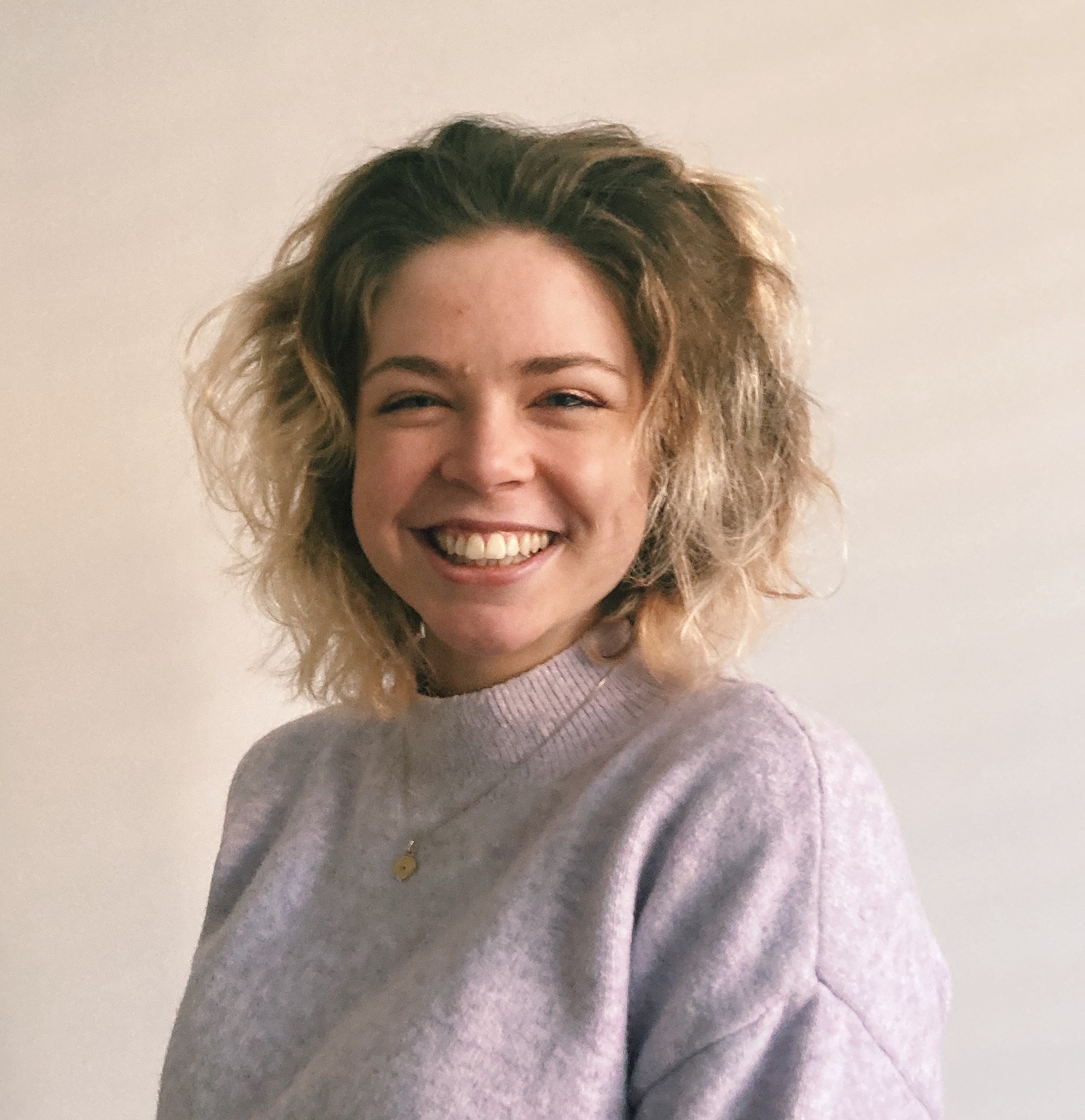 A digital health journalist with over six years of experience writing and editing for UK publications, Grace has covered the world of health and wellbeing extensively for Cosmopolitan, The i Paper and more.
She started her career writing about the complexities of sex and relationships, before combining personal hobbies with professional and writing about fitness. Everything from the best protein powder to sleep technology, the latest health trend to nutrition essentials, Grace has a huge spectrum of interests in the wellness sphere. Having reported on the coronavirus pandemic since the very first swab, she now also counts public health among them.