How to wear a hat: expert tips from the Duchess of Cambridge's favourite milliner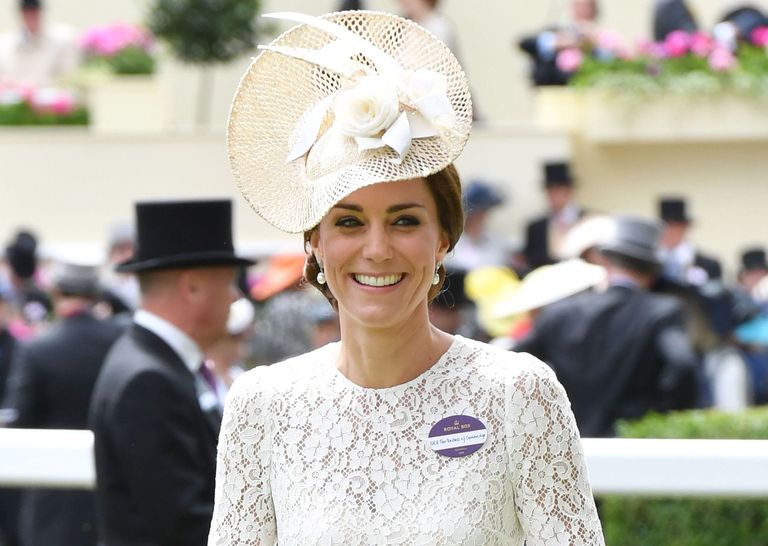 It takes skill to pull off a hat - as any woman who has ever dreamed of being the best dressed guest undoubtedly knows.
At every christening, wedding and trip to the races, we have to evaluate our hats and make some tough decisions. Big or small? Floppy or straight? And are fascinators ever okay?
Jane Taylor, the Duchess of Cambridge's favourite milliner and founder of Jane Taylor London, is the woman with all the answers.We asked her to share her top tips on how to find the perfect hat…
1. Know your occasion
A country wedding will call for a more relaxed, organic and perhaps slightly informal piece. For a town wedding, aim for more tailored, simple and chic with fewer florals and feathers.
2. Approach fascinators with caution
A headpiece with some substantial shape works well with a flowing summer dress for a less formal wedding. But never wear a feather or flower on a hairband unless you're under the age of 15!
MORE:The Marks & Spencer shoes that are set to sell out this summer
3. Mother of the bride? Don't upstage your daughter
The best way to make sure you don't steal the show is to go elegant and timeless rather than show-stopping, large or overly detailed. Keep it simple if your dress is busy and vice versa. And never white or ivory net.
Change your look with collection of hats at Tesco direct
4. Disc shapes will protect you from hat hair
Go for a disc shape or a hat that has prongs that sit into your hair rather than the classic hat-head fit. This will ensure your hair isn't ruined.
5. Choose your hat before your dress, if buying in store
If you are buying off-the-peg headwear, I would select the hat that suits yor face shape and style first and then find a simple dress to go with it.
6. If your hat is tailor-made, pick your outfit first
For bespoke headwear, a milliner can dye to order so it is easier to find the perfect outfit and then pull the whole look together by dyeing the hat and creating detail for the trim.
7.Go for colours that flatter your skin tone
If you have a pale complexion, don't wash yourself out – go for a warm tone such as dusky coral. If you have a darker tone to your skin, make sure you have a splash of colour near your face but this doesn't mean your whole outfit. Keep it chic and simple.