The best summer dresses to snap up in the sales
Gorgeous dresses at fab prices! Be quick, when they're gone, they're gone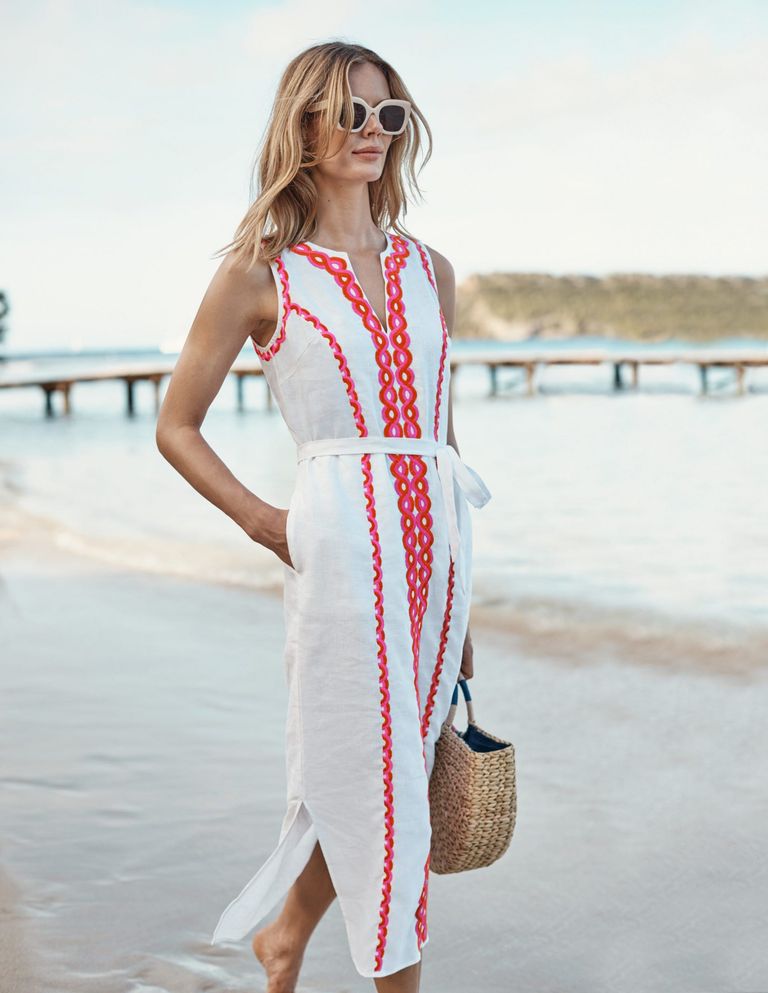 (Image credit: Boden)
Welcome to woman&home's online shopping where we reveal where to buy the most popular and top-rated products. This guide is about the best dresses to buy in the sale, but you may also be interested in our edits of our favourite dresses from The White Companyor where to buy face masks.
Looking to nab one (or a few) bargains in the sale? Well, these gorgeous summer dresses might take your fancy...
Let's face it, we spent a lot of time in loungewear or fancy pyjamas during the past few months in lockdown. As the world starts to return to a new sense of normality and we dust off our diaries to slowly fill them with plans (yes, actual plans to leave the house, socialise and eat out – exciting we know!), it's finally time to ditch the comfies and embrace summer dressing.
Sale season hit earlier than usual this year thanks to many factors surrounding the worldwide pandemic. Don't worry, you haven't missed out. Many high street stores are still currently offering fabulous discounts both online and in re-opened stores, so now is a great time to treat yourself.
Shop for that wedding guest outfit you didn't need to buy this year, or even get a head start on your holiday wardrobe for next year.
These are the summer dresses you won't regret buying
Mango Pleated Floral Dress
£49.99 (was £89.99), Mango
VIEW NOW: Mango Pleated Floral Dress
Boden Cora Embroidered Midi Dress
£55 (was £110), Boden
VIEW NOW: Boden Cora Embroidered Midi Dress
Whistles Mottled Animal Pleated Dress
£109 (was £179), Whistles
VIEW NOW: Whistles Mottled Animal Pleated Dress
Pleated Skirt Dress
£39.99 (was £79.99), Mango
Hush Avner Floral Print Midi Dress
£40 (was £65), Hush at John Lewis & Partners
VIEW NOW: Hush Avner Floral Print Midi Dress
Boden Frances Jersey Midi Dress
£37.50 (was £75), Boden
VIEW NOW: Boden Frances Jersey Midi Dress
Whistles Anite Frill Sleeve Dress
£59 (was £119), Whistles
VIEW NOW: Whistles Anite Frill Sleeve Dress
Anthropologie MUNTHE Emmanuel Printed Dress
£98 (was £369), Anthropologie
VIEW NOW: Anthropologie MUNTHE Emmanuel Printed Dress
Whistles Military Belted Midi Dress
£79 (was £139), Whistles
VIEW NOW: Whistles Military Belted Midi Dress
Hush Marianne Dress
£55 (was £79), Hush at John Lewis & Partners
Monsoon Alaska Printed Dress in Organic Cotton
£27.50 (was £55), Monsoon