The Best Cleansing Conditioners and Co-Washes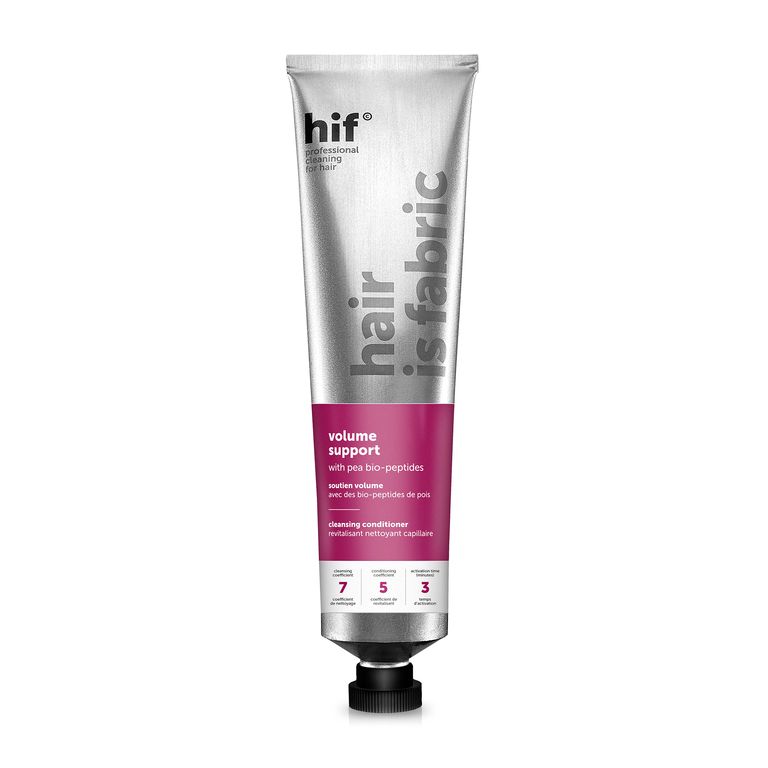 Replace your shampoo with our pick of the wonder washes that keep tips hydrated
Where do we even begin with the many benefits of co-washing? Eschewing shampoo for a cleansing conditioner can be, in a word, revolutionary. These creamy hair cleansers purify your strands, keep tips hydrated and supple, and wean your hair off the harsh properties that are present in many shampoos.
But, the good stuff doesn't stop there; the majority of cleansing conditioners are sulphate-free and, because they ply locks with moisture, they help to calm first-day fluff and frizz. It can feel strange at first to rub something so rich and low on lather into your roots but trust us, these wonders are even suitable for combination and oily scalps.
There's one more bonus we should mention. Because you don't need to use a shampoo with these cleansers, that's one less product to buy and one less tube to pack on a city break. If plush, hydrated, cleansed hair weren't enough incentive for you to try co-washing, less shopping, a more streamlined travel bag and time shaved off your shower ought to do it.
With that in mind, we've rounded up the very best cleansing conditioners - there's one for every hair type, whether your locks are curly, normal, or totally parched. For additional great hair recommendations, make sure you check out expert beauty site Powder, which offers helpful tress-taming advice bespoke to you and your needs.
Hair Is Fabric Volume Support, £30 Now, we could harp on about how this cleansing conditioner smells like an expensive perfume – because it does – but there's so much more to love about HIF's Volume Support. If you thought that washing your hair with conditioner would leave roots limp, you thought wrong, as this body boosting, hydrating number proves.
You simply massage it into wet hair, let the pea bio-peptides work their cleansing magic for three minutes, then rinse to reveal conditioned locks that boast added volume once dry. This is also one for those who love a lather – unlike traditional co-washes, it foams up well so you to stop you missing the soapy suds of a shampoo.
Ojon Rare Blend Moisture Rich Cleansing Conditioner, £18.50
Laden with conditioning coconut oil cream and Ojon Oil, this low lather wash works wonders on hair that has been battered by the elements. But, where it really comes into its own is on hair that's fraught with the kind of frizzy kinks that never quite fully form into a discernible wave. Perhaps it's the detangling properties or the superlative nourishment but, at last, our would-be waves are given the shine and definition we've been looking for.
R+Co Analog Cleansing Foam Conditioner, £23.50
If there's one thing that throws some people off cleansing conditioners, it's the texture. The more traditional cleansers can be rich enough to rival a body lotion. For those who consider them too viscous, cool cult hair brand R+Co has created a foaming co-wash that whips up into a pleasingly rich lather. Argan oil seals in softness, green tea elevates shine, and horsetail extract purifies, resulting in strands that are bouncy and brimming with hydration.
Grow Gorgeous Cleansing Conditioner Brunette, £19.99
Aveda Be Curly Co-Wash, £20.50
Purely Perfect Cleansing Crème, £35
When a product is the brainchild of Bumble and Bumble founder Michael Gordon, you know it's time to take notice – and Purely Perfect lives up to expectations. It harnesses a bevy essential oils that gently lift away dirt and grease, leaving comforted, well-conditioned tresses in their wake. No amount of scrubbing will see this explode into a rich lather, but what it lacks in bubbles it makes up for in smoother, shinier lengths.
Superdrug Hair Therapy Cleansing Conditioner for Coloured Hair, £4.99
If you're feeling unsure but fancy dipping your toe into the co-wash wave, Superdrug has a purse-friendly option that will leave you with spare change from a fiver. The Colour Care cleanser gently washes and pampers strands that have been treated by dye, and works to keep your sun-kissed highlights or flawless tint locked down for longer. Might we add, with its infusion of delicate orange and jasmine notes, this creates a fragrant experience akin to the sumptuous scents you'd find in a premium product.
Palmer's Coconut Oil Formula Co-Wash Cleansing Conditioner, £6.99
It's not without good reason that coconut oil is one of the most buzzed about beauty ingredients at the moment. Its supremely softening properties can only mean great things for hair that seems irretrievably dry, so no wonder Palmer's has harnessed it in this cleansing conditioner. Working in tandem with keratin and vitamin E, the hero ingredient detangles and lends soft definition to every hair type, from curly and wavy to heat damaged.