Save £38 on this ETEREAUTY facial cleansing brush during Amazon Prime Day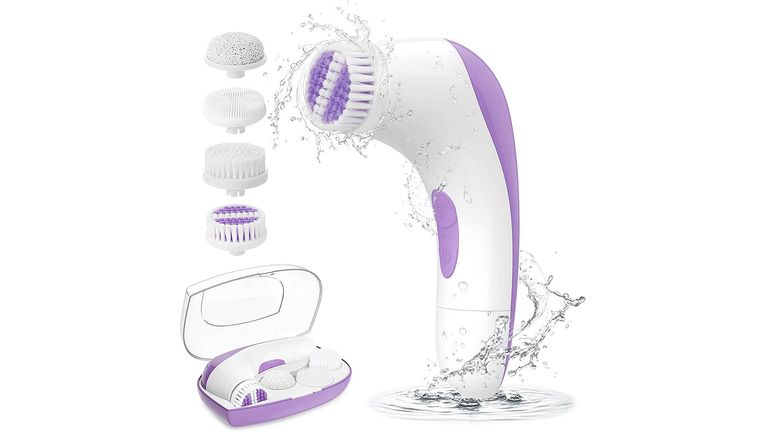 Cleansing is the cornerstone of any beauty routine. A good, thorough cleanse doesn't just remove make-up it also helps shift damaging pollution particles, removes dead skin cells and any other daily build-up. Plus, it'll prepare your skin for any skincare creams and serums you use next.
If you want to take your skincare to the next level, the ETEREAUTY Facial Cleansing Brush offers a complete 4-in-1 cleansing system. With four interchangeable heads, this rotating cleansing device can be used every day for gentle yet thorough facial cleansing. And while many facial cleansing brushes can break the bank, costing upwards of £100, this clever device offers everything you need for sparklingly clean skin at a brilliantly low price - reduced to just £11.89.
You'll need an Amazon Prime membership to get the discount though, so sign up for a free, 30-day trail with Amazon below.
View the amazing deal below...
DEAL IN FULL
ETEREAUTY Facial Cleansing Brush Waterproof - was £20.16, now £11.89 (save £8), Amazon.co.uk
This 4-in-1 Facial Cleansing Brush is a one-stop-shop for easy, ultra-thorough cleansing. The four interchangeable attachments include a silicone head for dry or sensitive skin, soft nylon for normal skin, a firm exfoliating brush that would be ideal for deeply clarifying the skin and a pumice designed to burr down callouses on the body. The device is waterproof so can be used in the shower or bath and has two speed options depending on the intensity of cleanse you are looking for. It's also designed with a flat bottom so it can stand alone for easy drying, making it ultra convenient and hygienic for daily use.
Fancy feeling fresh and clean this winter with this amazing Amazon Prime Day 2020 deal?The great thing about beauty devices like theETEREAUTY Facial Cleansing Brush Waterproof is just how versatile they are.
Thanks to those four interchangeable heads this can be used on the face, body and even feet. The gentle silicone head is ideal for daily cleansing, either in the morning with a foaming facial wash, or in the evening with something more rich, like an oil or balm cleanser. The exfoliating brush is perfectly suited to a weekly facial treatment. Try cleansing with the silicone or nylon first, then use the exfoliating brush to slough away dead skin cells, following with moisturiser. This brush is also excellent on the body, to exfoliate ashy elbows, knees or smoothing out bumpy upper arms. The pumice brush is best reserved for areas of the body where very hard skin builds up, like your feet and heels.
Shop the ETEREAUTY Facial Cleansing Brush Waterproof deal here.
Who needs a pricy facial anyway?