Eager Shoppers Crash Website Following H&M And Erdem Collaboration Collection Launch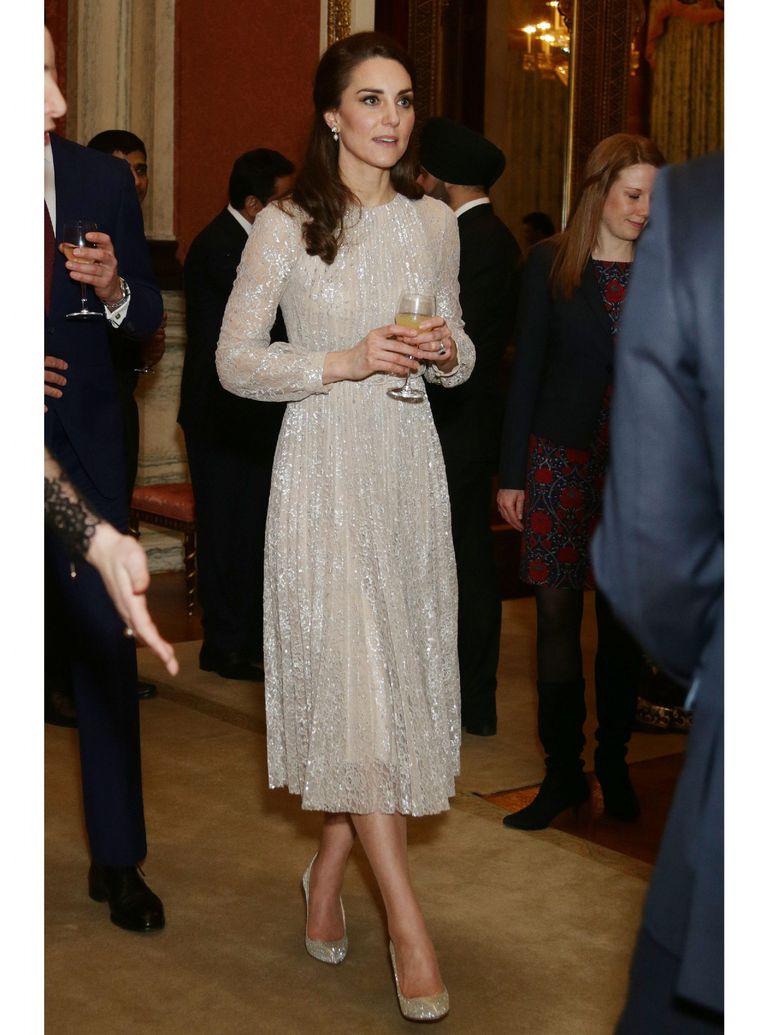 (Image credit: Getty Images)
By Amy Hunt
A high-street store/designer collaboration is often enough to draw even the most reluctant of shoppers from the comfort of their homes to the busy high-street shops.
Shoppers often flock to said stores in the hopes of finding some gorgeous designer pieces at a remarkably affordable price.
H&M are one store who can be relied on for a brilliantly stylish designer line. The shop has brought out multiple designer collaborations in the past, with everyone from Chanel's frontman Karl Lagerfeld to Stella McCartney and Alexander Wang.
So when we heard that the shop was teaming up with designers Erdem for their annual designer/high-street collaboration, we were pretty excited.
And it seems so were other fashion-enthusiasts. The collaboration collection launched today, 2 November, and several items have already sold out online!
Many of the pieces have since reappeared on sites such as eBay for nearly three times the original price tag.
The hotly anticipated launched sent to website into melt-down as it could not cope with the number of eager visitors. The website had a message which warned customers they "might experience a fashionable waiting time".
People took to social media to vent their frustrations. One said: "I'm so exited for Erdem x H&M but I can''t get onto the site!"
Another hopeful shopper shared their frustration that even when they made it onto the site, it was all sold out. They said: "How is everything sold out of the H&M Erdem collection already!?"
The collection is also available instore but it is likely to sell-out just as fast - if you want it you should head down as soon as possible!
Erdem is a designer much beloved by the Duchess of Cambridge, and she's been spotted in their designs on multiple occasions.
One of Catherine's most famous looks from Erdem is the glittering, ankle-length, silver creation she wore to the UK-India Year of Culture reception at Buckingham Palace earlier this year, which dazzled fashion and royal fans alike.
Erdem is a designer relied on by politicians too, as Michelle Obama and Samantha Cameron are regularly pictured wearing their creations too.
While the Duchess is a champion of the more affordable high-street brands, regularly seen wearing items by Reiss, Hobbs and Whistles, her pricier designer picks are generally out of reach - until now.
This line is guaranteed to give your wardrobe a touch of regal quality, at a far cheaper price tag than many of Catherine's outfits!
(Catherine in Erdem in 2014)
A royal-approved range at high-street prices? Count us in!
Director Baz Lurhmann, who famously stood at the helm of Moulin Rouge and Romeo and Juliet, has also worked with Erdem and H&M on the collaboration.
The range is full of colourful floral pieces, along with some sharp, tailored items, including a grey blazer that's perfect for work. Their gorgeous dress and billowing blouses have clearly been a hit!
We rounded up our edit of the best picks from the range - did you manage to grab your favourites?
£149.99
£79.99
£29.99
£229
£119.99
£79.99
£139.99
£119.99
£149.99
£179.99
£199.99 You might still be able to grab something in store but if the online stock is anything to go by, it won't be around long!