The best sustainable Christmas gifts - our green pick of planet-friendly presents they'll love
No one should miss this amazing round up of the best green, renewable and sustainable Christmas gifts this festive season. We can have fun AND protect the planet...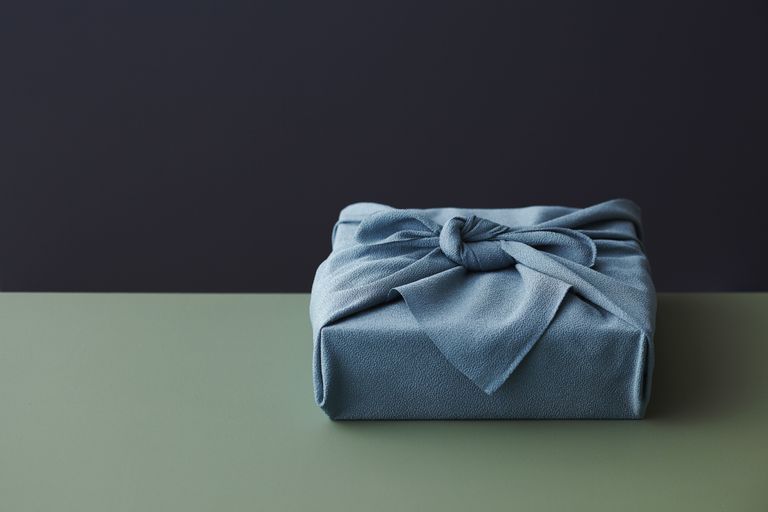 (Image credit: Getty)
By Emma North
For feel-good shopping this year, take your pick from these ethical, eco-conscious sustainable Christmas gifts. They're perfect for loved ones wanting to make the world a greener place. 
How about surplus fruit and vegetables made into delicious table-worthy relishes? Or a wooden dog bowl that furry friends can enjoy? These environmentally friendly sustainable gifts make Christmas an earth-loving occasion. 
Interest for sustainable Christmas gifts has never been higher
We've all become far more aware of the environment. The demand for planet-friendly products and packaging continues to soar. 
With new technology and zero-waste shops it's never been easier to go green. Every little change we can make may result in huge, positive shifts longer down the road.
These feel-good presents won't cost the earth - they're beautiful items made in a sustainable way. So spread the love this season. 
Whether it's a gift for someone who loves the great outdoors, or enjoys some pampering self-indulgence. We've tracked down the best green gifts for all ages and interests. 
Don't forget to check our woman&home vouchers site before you shop for the latest offers and discounts from your favourite brands - think, Not On The High Street, Hobbs, Boots and more. 
The best sustainable Christmas gifts for 2020
Neals Yard Radiance wild rose duo
RRP £15
In partnership with World Land Trust, this fragrant, multi-purpose beauty balm and hydrating hand cream gift set comes with the promise of protecting scrub and oak tree forests in a Mexican reserve with the aim of safeguarding biodiversity and reducing the impact of climate change. 
Carbon-negative Kintsugi yoga mat
RRP £45
Enjoy your yoga session with a clear conscience as these yoga mats are made with a negative carbon footprint. This eco brand offset the carbon emissions used to produce these yoga mats by working to restore degraded rainforests, capture biogas from livestock and methane from landfill sites. 
Oxfam Shell print bamboo cup and lunchbox
RRP £6.99 and £9.99
Say goodbye to polluting, land-filling single-use-plastics with this pretty reusable cup and lunchbox, both made with sustainably sourced bamboo. Bamboo is one of the fastest growing plants in the world and is naturally antimicrobial so this pair are perfect for storing your food and drinks.
Frugi kids woodland wellington boots
RRP from £24
These wellies make an adorable gift for any youngster out exploring the world and with all profits from sales on the National Trust's online shop going straight back into the organisation, the donations to the registered charity mean that much-loved heritage sites in the UK stay open for visitors.
Wiro notebook in sky blue
RRP £22
Great stationary makes a lovely Christmas gift for anyone and the notebooks from Rollo London make even lovelier presents for the environmentally conscious among us. Each deluxe notebook is created with ethical treatment of staff and the using sustainable materials in mind.
Kidly Organic pyjamas
RRP £20
The children's clothing industry causes huge amounts of pollution to enter the environment but these soft child's pyjamas have been manufactured without harmful bleaches and dyes so you can sleep easy knowing your little one is comfortable in sustainable, organic jammies this festive season.
Willie Cacao Ginger lime dark chocolate
RRP £1.99
Willie's delectable chocolate is made using cacao beans purchased directly from farmers in Venezuela meaning not only is the chocolate of the highest quality and rather delicious, the farmers who grow the beans are treated fairly and all money goes directly to them - not the middlemen! 
Rubbies in the Rubble Taster pack
RRP £10
No food goes to waste with these delicious relishes as they're actually made from rejected fruit and vegetables that have been deemed undesirable by mass consumer supermarkets. Whether it's for their size, shape, blemished appearance or being surplus, all this would-be-waste food is transformed into tasty condiments perfect alongside Christmas lunch.
Kan Kan Natural hand wash and glass bottle
RRP £24
Beautiful, botanical hand soap doesn't mean compromising on sustainability. The glass dispenser in this duo is to keep forever while your soap refill comes in an aluminium can. As both materials are infinitely recyclable, they won't end up in landfill like so many plastic bottles.
Rainbird waterproof jacket
RRP £110
Have an adventurous soul to buy for? This lightweight, 100% recycled material and fully waterproof jacket makes a fantastic gift for any outdoor enthusiast. The brand prides themselves on circular sourcing by only using renewable, recyclable materials for their functional but fashionable range. 
Gina Senegalian storage basket
RRP £32
After seeing the Senegalese craftsmanship, the creators of this brand decided to share the gift of the Senegalian basket weavers and make these handmade baskets available for all to purchase. The ornate designs make beautiful gifts for anyone looking for real West African authenticity in their home decor. 
Boucleme the house party the styling kit
RRP £29
Not only is curly hair care brand Boucléme a black-owned business, the fantastic products are ethically made with fairtrade ingredients sourced from UK suppliers and contain eco certified preservatives to minimise environmental damage. Curly haired giftees will see their best ever curls ever with this conscious brand. 
Grow your own strawberry jam kit
RRP £50.95
Green fingered individuals will love this grown your own kit, perfect for making homemade strawberry jam come summer. Lovingly packed in a sustainably made wooden crate and gently protected in wood wool your plant will arrive healthy and ready to bring an abundance of fresh berries. 
Dog-lovers will be familiar with how much plastic goes into dog accessories that eventually get worn out by chewing mouths! But, a durable dog bowl made from sustainable wood, crafted from British trees is the luxury treat your furry friend never knew they needed.  
All Kind Lucy vegan leather trainer
RRP £160
There's no trade off between fashion and ethics with these vegan trainers. Made without the use of animal by-products, these sturdy but stylish shoes are great for vegans that are conscious of the impact animal farming may have upon the environment. 
Love Beauty and Planet soothe and serene body lotion
RRP £7.99/$6.99
This hydrating body cream is both skin-nourishing and planet-friendly. With bottles that are made from 100% recycled plastic and ingredients sustainably sourced from around the world through ethical, fair trade sourcing partnerships, beauty lovers that double as eco-warriors are sure to love this.
Elena feather print pyjama set
RRP £48/$62.40
The modal fabric in these pyjamas is made from the sustainable, natural source wood pulp and the processes it has to go through to become a super soft fabric involve environmentally friendly chemicals so your jammies will let you sleep easily at night. 
Beebee Food Wraps the mix size pack in sardines print
RRP £22/$15.95
If your loved one is a foodie, these organic cotton and beeswax food wraps will brighten up their cupboards with a range of contemporary designs to choose from. They keep food fresher for longer, can be washed and reused and don't contain any plastic. 
Ethique eco-friendly hair sampler shampoo and conditioner bars
RRP £14/$16.50
A mix of different shampoo and conditioner bars come in this eco-friendly, completely compostable sampler so you can choose which is the sustainable, plastic-free hair care set for you! A perfect gift for anyone conscious of throwing away empty shampoo bottles or having them end up in landfill.
The love bamboo tea tumbler flask
RRP £33.17/$29.95
A hot drink from this 100% organic bamboo, handmade flask will taste even better when you know it hasn't come into contact with harmful chemicals during its manufacturing process, is made from sources that are incredibly sustainable and is completely planet-friendly as well as being brilliantly functional with a no leak guarantee! 
Eco Box Zero Waste Starter Kit
RRP £17.95/$22.90
This kit comes with everything you need to start going zero waste including cutlery, toothbrushes, straws, a cleansing brush with cotton pouch and a cotton-mesh reusable bag. It's a great gift for someone looking to change their consumer habits by the new year.  
Club Kokomo Turkish Beach & Bath Towel
RRP £18.95/$24.95
With the Oeko-tex certification, rest assured this beach towel has been created using sustainably sourced cotton. Perfect for a day on the beach or as a bath towel, the fabric comes in a range of colours, is ultra light, quick to dry and easily foldable so you don't compromise on style, practicality or your environmental impact. 
Earthwise Reusable Grocery Bag Shopping Tote Jute Burlap
RRP £21.94/$19.99
This stylish, durable bag makes a lovely present for anyone as we say goodbye to plastic bags when out shopping. Used as your grocery bag for even the heaviest items or as a fashion accessory to keep your purse in, the fabric is versatile, sustainable and water resistant.
Paddywax Eco Collection Soy Wax Candle in Basil & Cucumber
RRP £19.95/$22
This deliciously fresh candle is hand poured soy wax, with a cotton wick and has been housed in an upcycled wine bottle with a wooden lid. A beautiful gift for eco-friendly souls that love their ambient evenings during the winter. We particularly love the refreshing herbaceous notes of this blend.
Boshiho Slim Cork Wallet
RRP £23.99/$19.99
Cork is an incredibly renewable material and as cork oak trees grow they actually absorb carbon dioxide from the atmosphere so eco-warriors looking for a lightweight, durable wallet without environmental impact will fully approve. 
Touched By Nature Unisex Baby Veggie Bodysuits
RRP £14.49/$15
The delicate skin of newborn babies is so easily irritated but these adorable organic, soft cotton bodysuits are perfect for a comfortable, cosy base layer. The fun designs and brilliant quality of the stitching will please any new mum. 
EcoTools Start The Day Beautifully Make-up Brush Set
RRP £12.99/$14.14
These fantastic make-up brushes are not only brilliant for applying and blending make-up, they're certified cruelty free, are made from recycled aluminium and renewable bamboo and are packaged in 100% recyclable plastic. Beauty buffs that want to do their bit for the environment will love.
Greeenzla Reusable Make-up Remover Pads
RRP £12.96/$15.99
Designed to be washed and reused, these make-up remover pads are made from renewable bamboo fibres so you'll never have to throw away wipes, cotton pads or sponges again. They're incredibly soft and wash incredibly well for a great sustainable cleansing regime. 
Friendsheep Wool Dryer Balls in Stars Galore
RRP £27/$32
These all natural dryer balls are made from fairtrade New Zealand wool and leave clothes incredibly soft and dry, perfect for comfort-seeking individuals that love to throw on a cosy jumper. They'll reduce the amount of time needed to dry sheets and towels so will save on your energy use too. 
GoWoo 100% Natural Bamboo Toothbrushes
RRP £7.99/$11.89
This pack of 4 toothbrushes are the natural way to clean your teeth. They're made from recyclable, biodegradable bamboo and are water resistant, meaning you don't need to dry the handles between brushes. They make the perfect gift for those wanting to change their hygiene habits to a more eco-friendly way of life.  
Emma North is the Beauty Writer at Future Publishing working across print and digital titles including woman&home, Woman, Woman's Weekly, Woman's Own, Chat and GoodtoKnow. 
Before pursuing a career in beauty journalism, Emma worked as international cabin crew for over 4 years. Travelling around the globe and working night flights across several time zones at once, she is the perfect person to judge whether makeup and skincare claims actually hold up. If you want to know which foundations last 18+ hours or how to keep your lipstick looking flawless in 40º weather, she's your go-to girl. 
Emma's flying career came to an end when she realised that beauty journalism was her true passion and she undertook internships across publications including Vogue, Elle, The Telegraph and Glamour. She was then taken under the wing of Funmi Fetto, Contributing Beauty Editor at Vogue where Emma assisted with Funmi's debut beauty book, Palette. 
Her big passion is finding truly beneficial skincare but, when she's not testing out the latest products, you'll find her trying to muscle her way into London's best restaurants or relaxing at home in Devon with her dogs.