All Saints leather jacket review – is this cult classic worth the splurge?
All Saints leather jackets have become something of a cult buy over the years – and for good reason.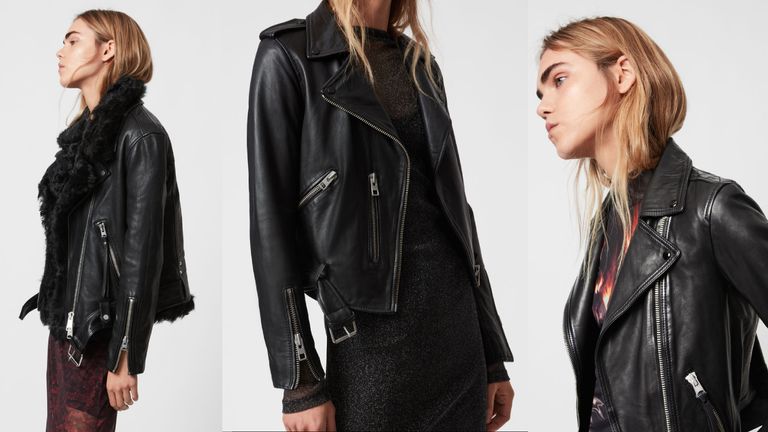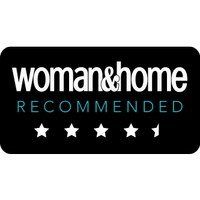 (Image credit: All Saints)
A leather jacket is a style staple worth investing in and All Saints ticks all the boxes when it comes to cut, quality and attention to detail.
Reasons to buy
+

Quality fabric

+

Durability
Like the sartorial equivalent of a fine wine or a particularly potent cheese, a leather jacket is one of the only pieces in your wardrobe that's guaranteed to get better with age. Better still, if you buy well, it'll hold its value on resale sites like eBay and Depop, too.
Here at w&h HQ, we've been busily searching, from high street to high end, to find you the very best winter coats available right now.
From leather jackets to tailored trench coats, snuggly duffle coats to cosy parkas, we've uncovered the most-coveted, bestselling styles and examined each piece for quality, fit and style.
In this review, the spotlight is on the often-imitated All Saints leather jackets. Read on to see if this might just be the hero piece your wardrobe is missing.
All Saints Leather jacket collection specifications
Starting price point: £298
Size range: 2-14
Sustainable options? Yes
Collection size: 10+
VIEW NOW: All Saints Leather Jacket collection
Undoubtedly, you can buy a leather jacket cheaper elsewhere, but if you ask for recommendations on where to buy a lovely leather jacket, then All Saints will get mentioned a lot.
What's so special about All Saints' leather jackets?
Founded in 1994, All Saints knows a thing or two about what makes the perfect leather jacket.
While some brands might release just one or two leather jackets per season, this is All Saints' speciality. At the time of writing, their website boasts 11 different takes on their signature style – and that's pretty typical.
At a quick glance, the styles might look pretty similar, but a speedy game of spot the difference reveals plenty of variation in length, hardware and cut. It's this attention to detail that makes All Saints the go-to place if you're feeling fussy about the little things.
Quality aside, there are no real giveaways that will help you easily identify an All Saints leather jacket from another brand, but if you look closely, the metal zips do carry the brand name embossed across the middle.
How much do All Saints leather jackets cost?
A pricey investment, All Saints' cheapest leather jacket will set you back £269. The price climbs to as much as £380 for more detailed pieces, while one of their shearling jackets with leather trim will set you back £699.
What are they made from?
As the name suggests, All Saints leather jackets are crafted from high-quality leather.
Made in India, how the leather is sourced and dyed varies from jacket to jacket, depending on the desired end effect and style. The type of leather used is dependent on these factors, too. With lambskin leather, you can expect a softer touch and a finer grain than with sheepskin leather, but it can be more prone to marking.
All leather is treated before being transformed into your new jacket and the end result is a
fabric that feels deliciously soft and smooth. It's thick enough to make you feel reassured about the quality, but not so hefty that it takes away from the signature slouchy fit.
How sustainable are All Saints' leather jackets?
For 2020, All Saints is working with vegetable tans and chromium-free tanning in a move away from the chromium tanning process that dominates the leather industry. Chromium tanning is far faster than vegetable tanning (hence it's popularity), but has been proven to negatively affect both the environment and the workers who carry out the process.
Most All Saints leather jackets are lined with polyester, but some do use cotton or viscose. Look out for pieces where All Saints has worked with recycled polyester – earning them eco-friendly brownie points.
Which All Saints leather jackets are best?
Balfern Leather Biker Jacket
All Saints' all-round bestseller, the Balfern is complete with classic metal hardware. Leave the belt loose or clip together to add extra structure to your shape.
Dalby Leather Biker Jacket
If it's a classic biker you're after, the Dalby is the one for you. Low on detailing, it features shiny black poppers across the collar and two power pockets. Crafted from lambskin leather, it has been fully lined across the body and sleeves for extra toastiness.
Cargo Leather Biker Jacket
Bringing vintage vibes to your wardrobe, the Cargo biker has been deliberately distressed for a lived-in feel. It even arrives rolled for a really unique finish. The diamond-quilted shoulder panelling and zip cuffs toughen it up even further.
How comfortable is an All Saints leather jacket?
The soft leather and lining makes these super comfortable from the first wear and the fabric will only give more the more often you wear it. The metal details can get in the way a little, but that comes with the territory of a hardware-heavy biker.
Are All Saints leather jackets true to size?
All Saints leather jackets run true to size, so if you want some extra slouch, go for one above your normal size. The sleeves are relatively long compared with other jackets we've tried, which may be a problem for petites.
How easy is it to care for your All Saints leather jacket?
As the leather All Saints uses hasn't been coated in plastic, it's porous and will happily absorb everything it comes into contact with. Grease from make-up, oil from hand cream and alcohol from perfume are some of the main culprits for causing permanent marks.
Rain, humidity and sunlight can all distort and fade the fabric, too.
It is possible to buy water-resistant sprays that coat your clothes, but as All Saints doesn't endorse this, you wouldn't be reimbursed by them if anything goes wrong.
If you do want to get your jacket cleaned, All Saints recommends using a specialist leather or dry cleaner who can care for it properly.
To keep your jacket good as new in the meantime, don't try to remove marks at home and store it in a breathable dust bag when you're not wearing it.
Having said that, the beauty of a leather jacket is often in how it ages and the distinctive and unique details the fabric has picked up as you've worn it. If it's a lived-in look you're after, then minimal care can reward you with maximum impact.
Jess Beech is an experienced fashion and beauty editor, with more than eight years experience in the publishing industry. She has written for woman&home, GoodtoKnow, Now, Woman, Woman's Weekly, Woman's Own and Chat, and is a former Deputy Fashion & Beauty Editor at Future PLC. A beauty obsessive, Jess has tried everything from cryotherapy to chemical peels (minus the Samantha in Sex and The City-worthy redness) and interviewed experts including Jo Malone and Trinny Woodall.