Heist Black Friday sale: This comfy lingerie brand got me through lockdown - join me with 25% off
The Heist Black Friday sale is a must-browse for comfy undies you'll never want to take off.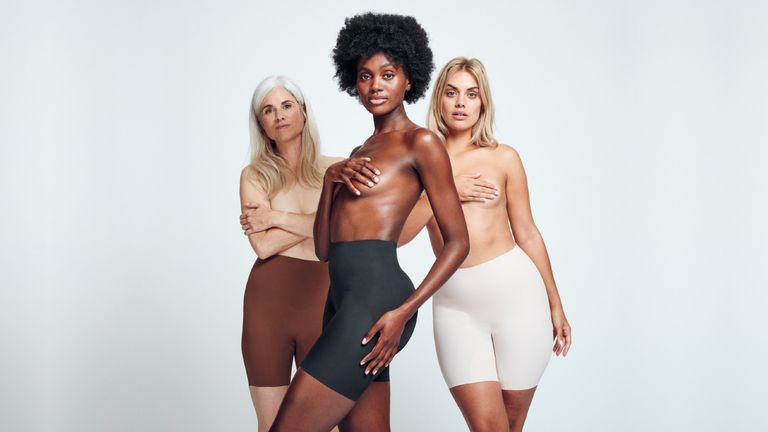 (Image credit: Heist)
Pre-pandemic there were some things I was willing to compromise on in the name of fashion. The niggle of an underwired bra, the blisters of an ill fitting shoe - even mild suffocation at the hands of my skinny jeans. But if months of sartorial solitude with little but loungewear for company have taught me anything, it's that comfort really is king.
It's no coincidence then, that one of the labels I've fallen hardest for this year is underwear brand Heist. And, with 25% off everything as part of the Heist Black Friday sale, now's the time to join me. Be quick though, the offer is only runningu until the Sunday of the Black Friday weekend - 29th November.
A lingerie brand with a difference, Heist are on a mission to 'liberate women from disappointing underwear'. Now that's a mantra I can get on board with.
Heist Black Friday sale - quick links:
Our top picks from the Heist Black Friday sale
First up, they tackled tights. Banishing sagging knees and rolling waistbands, Heist's tights have fit down to T. They've even rubbished the age-old assumption that one nude suits all; working with 100,000 women to create 7 truly representative shades.
Heist's shapewear is exceptional too. If you've shied away from shaping shorts and body's in the past for fear of an uncomfortable, sausage-casing experience, let me reassure you - this is not that. Using precisely positioned HeroPanels™, Heist's three-strong shapewear offering (a short, a body and a high waisted knicker) smooth and sculpt with no unwanted side effects. In fact, I'd merrily wear mine all day - and often do.
Some of us might have banished our bras and anything resembling a waistband during lockdown 1.0, but I'm yet to hear of anyone going so far as to put their knickers on furlough. I am however, willing to bet most of us forgoed our fanciest pants for something more elasticated.
Luckily Heist's briefs manage to feel both fashionable and functional. As you might have guessed by the name, their Invisible Brief (available in 5 different styles) is virtually undetectable under clothes. It's sister, the Sheer Brief feels a little saucier thanks to the see-through fabric, and is also available in four different shapes.
Last, but by no means least, let me wax lyrical about Heist's bralettes. As I mentioned, I, along with most women, left underwiring in my pre-pandemic life. Heist's bralettes are for people who hate the restrictive feeling of wearing a bra. They're soft, comfy and niggle-free. The Invisible Scoop and Invisible Triangle Bralettes are better-suited to smaller busts for all day wear, with The Sheer Bralette providing more support.
Lockdown Part 2 may soon be over, but I've not a sneaking suspicion we won't be running back to our old underwear drawers. And for that, and Heist, I'm eternally grateful.