'70s makeup looks that still feel completely relevant today
From sun-baked skin to glossy lips, we break down the best '70s makeup looks that have stood the test of time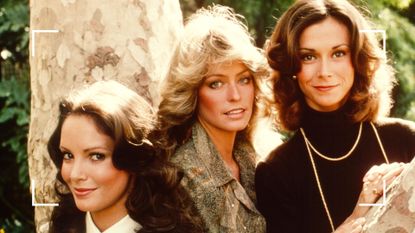 (Image credit: Getty Images)
'70s makeup was expressive and diverse. "It was a decade where makeup helped to express the evolution of women and female sexuality," says Dominic Skinner, Global Senior Artist at MAC Cosmetics. There was polarity in the trends during the Disco years. "From the soft, playful expression of the late '60s heading towards the sexually liberated disco era of the early '80s—the '70s saw this transformation," adds Dominic.
The women's liberation movement heavily influenced makeup during this time. A rise in feminism made products traditionally marketed to the wife and homemaker feel stale. Ads and brands had to pivot, and thus easy makeup looks for the 'sassy, liberated woman'—like creamy shadow, sexy glossy lips, and nonconformist fragrances like Revlon's blockbuster Charlie—were born. For skin, the best foundation formulas of the era took on a dewy finish, a departure from the dominant matte look of years gone by.
Music and pop culture also played a role. Punk inspired us to learn how to apply eyeliner in heavy smudges before disco dominated with glitter and gloss. On TV, Charlie's Angels became idolized for their sassy attitude and free spirits with women everywhere emulating their sun-baked soft glam makeup look. "It was the decade that invented bronzer," says Amy Conway, Bobbi Brown Global Pro Artist. "In many ways we owe it to the '70s for the trends that have made the most of our features today."
Five iconic '70s makeup looks we love
1. Creamy pastels
Cream makeup formulations popped up in the 1970s, spearheaded by brands like Yardley, Aziza, and Cover Girl. The desired effect was a soft, sheer eye in light pastels, accentuated (especially in the earlier years) by a darker cut crease, crisp eyeliner, and the best volumizing mascara to create spiky lash definition.
For the complexion cream foundation took over from the best setting powders and stick foundation formulas to become de rigueur. "The cream texture gives a beautiful skin-like finish to a look," says Dominic, "the oils melt into the skin making it so easy to apply and blend out leaving a super soft, almost blurry look." Hence, why cream makeup is still so popular today.
Make it modern...
Tap into the '70s makeup trend with a creamy shadow in soft, shimmering shades. Make like Emma Stone and apply a colorful eyeshadow look all over the lid, extending slightly past the outer corners and lower lashes for a perfectly diffused result.
Recreate the look with...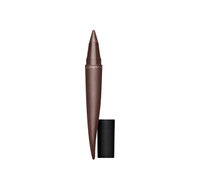 MAC Kajal Crayon in Masala| RRP: $20/£17.50
Crayon makeup was introduced by many brands during the decade, such as Mary Quant and Max Factor. Emulate this chic simplicity with a soft shade smudged onto the eyelid past the crease. Finish off with the best lengthening mascara you have on hand.
2. Slim eyebrows
The 1970s saw a wave of nostalgia for the Roaring Twenties (another decade notable for women's rights) with the release of several 1920s-themed movies like The Great Gatsby, Caddie, The Boy Friend, and Lady Sings the Blues. The latter starring music sensation Diana Ross as Billie Holliday. Dubbed the Art Deco Revival, it brought a renaissance of iconic beauty looks such as slimmer, curved brows, and the defined Cupid's bow.
"I've seen a resurgence in the skinny brow look," says Dominic, "it's sharp and defined while also being delicate and expressive." If you lack the natural assets to recreate the 'bigger is better' brow trends of the last few years, never fear. The right eyebrow shape is the one that complements what nature gave you, and a defined, slim brow can be very flattering indeed.
Make it modern...
Modern-day golden goddess Charlize Theron uses soft definition to enhance her naturally slim and elegant '70s makeup style brows with glam neutral hues.
Recreate the look with...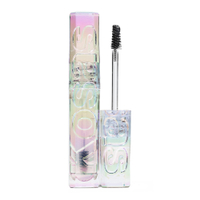 Kosas Air Brow Clear Lifting Treatment Gel | RRP: $22/£21
Clear brow gel was popular in '70s makeup, with women favoring the natural effect on their slimmer brows. This current formula also imparts a trendy finish that mimics the result of eyebrow lamination. Top tip? "Brush the brows up to the arch and brush down from the arch to the tail to accentuate the lift," says Amy.
3. Blue eyeshadow
"Blue shadow is a beautifully retro statement," says Dominic, and it was the pinnacle of pretty in '70s makeup trends. Women turned to celebrities like Cher, Cover Girl model Cybil Shepherd, and the Queen of Disco herself, Donna Summer, to learn how to apply eyeshadow in the decade's trendiest hue. "It's bold and a real pop of color that looks stunning dressed up or dressed down," adds Dominic.
Make it modern...
"For a subtle take on the 70s blue, opt for a shimmer shadow [like actor Thandiwe Newton] which will give a tint of blue that is more wearable," recommends Amy. For evening, take your cue from Dominic who loves to throw a little metallic blue shadow into a classic smoky eye, "for a hint of added disco".
Recreate the look with...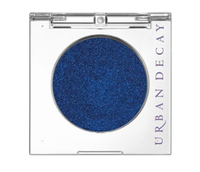 Urban Decay 24/7 Eyeshadow in Charged | RRP: $13.30/£16
The bright pop of color in a shimmery deep blue takes center stage and looks best with an otherwise natural makeup look. Think peach-toned blush and matching lipstick. The metallic finish is an added bonus and draws even more attention to your eyes.
4. Glossy red lips and gray eyes
Makeup with red lipstick is not exclusive to any decade, but the '70s makeup take is glossier than ever before. "There is nothing sexier than a red glossy lip," says Dominic, "It's so Studio 54—a full red pout reflecting the disco lights, giving Jerry Hall a run for her money."
To finish the look, stars like Debbie Harry and Carrie Fisher often paired lacquered lips with a gray, soft shadow on lids.
Make it modern...
Jessica Chastain is proof that the best red lipstick plus red hair is a killer combo. Pairing her shiny red lips with a shimmer shadow (so '70s!) and of course, her famously fiery locks all make for an elegant yet fresh vibe. "For a modern take on the '70s makeup lip, opt for a gloss with a red tint," says Amy.
Recreate the look with...
5. Sun-baked skin
Suntanning took a major turn in the 1960s and 1970s, with products like tanning oil, the best fake tan, and the invention of the tanning bed helping along the decade's predilection for warmer, outdoorsy makeup looks.
"The '70s gave us that healthy warm tint to the skin," says Amy, "it was matte and had that 'out in the garden for a few hours' look." Charlie's Angel Farah Fawcett-Majors, as well as beach bombshells Bo Derek and Raquel Welch, exemplified this appeal, whether from the best bronzers or straight from the source itself.
Make it modern...
"This tanned skin trend screams luxury," says Dominic. "Just a slither of liquid liner with an overly dramatic lash and a sweep of pale lipgloss is the perfect accompaniment to a glass of Campari and a sun lounger."
Celebrity stylist (and self-proclaimed Seventies fan) Rachel Zoe borrows cues from the era with a natural, all-over bronzed look, neat and simple brows, and a touch f smudgy kohl. If you do decide to get that vitamin D glow, remember: The best facial sunscreen is a must!
Recreate the look with...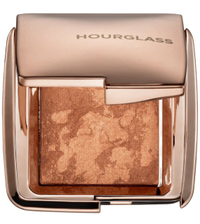 Hourglass Ambient Lighting Bronzer | RRP: $26/£24
"Recreate the look by applying a matte powder bronzer to the cheekbones," says Amy. "You can also modernize this by sweeping bronzer across the nose and cheeks for that natural sun-kissed finish," she adds. Even bronzer novices can learn how to contour naturally with this simple sweeping method.
---
woman&home thanks Dominic Skinner and Amy Conway for their time and expertise.
Sign up to our free daily email for the latest royal and entertainment news, interesting opinion, expert advice on styling and beauty trends, and no-nonsense guides to the health and wellness questions you want answered.
Emma Stoddart is a freelance beauty journalist and self-confessed skincare aficionado with over five years' industry experience. Emma has worked for some of the UK's top women's titles including Net-A-Porter, Stylist and Grazia. Her experience spans online and print as well as producing editorial shoots with some of the industry's biggest artists, including Val Garland. Asides from working with them behind the scenes, she's also had the chance to interview the likes of Patrick Ta, Pat McGrath, and Sam McKnight for all their insider tips and tricks.