How to apply eyeshadow: everything you need to know for 5 classic eye looks
From picking brushes to the art of blending, learning how to apply eyeshadow is an essential beauty skill.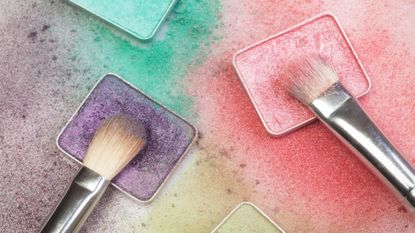 (Image credit: Getty Images)
Learning how to apply eyeshadow is a bit like learning how to cook dinner - the field is broad.
There's your back-to-basics stuff, like a simple wash of one neutral shade, running all the way up to smoky eyes and artistic bright eyeshadow looks using countless shades. You've also got eye shape, product texture and brushes to think about. And, before that, prep steps like priming to stop everything sliding back off again.
If this all sounds insurmountably complicated, it's not meant to be. Much like cooking, beauty need only be as much faff as your inclination, and intended results dictate. Do you want the eggs on toast or Ottolenghi feast of eye make-up today? Both can be equally wonderful, so do what you fancy, do it right, and your finished creation will be sure to hit the spot.
How to prep lids for applying eyeshadow
The first step in learning how to apply eyeshadow is prep, which is actually very straightforward, as I think everyone should use an eye primer. Much like the best primers for the face, these grippy, neutral-toned creams are an absolute godsend for any eye look. They create a smooth and even canvas, cover redness and veins, and will hold onto your shadow to make it apply more smoothly and last longer.
If you have hooded lids, oily skin, or crow's feet, primer also prevents shadow from slipping into creases. Best of all, this is a quick and easy step, and the cheap ones seem to be just as good as the pricy ones. I like e.l.f. Putty Eye Primer which, unlike most primers comes in six shades to suit a spectrum of skin tones. It'll set you back a fiver, can be smudged on haphazardly with a finger, and is the smartest 30 seconds you'll spend in the pursuit of professional-looking eye make-up.
How to apply eyeshadow for your eye shape
"There are endless ways to apply eyeshadow," explains Rachel Hardie, NARS lead artist, "but a great thing to bear in mind when making up your eyes is to understand where you need to add light and where you need to add shade. Using a light tone or shimmery eyeshadow will bring forward and open up. When using dark or matte shades, this can push the area back. This is good to remember when enhancing your natural eye shape.
"For hooded eyes, I would always apply light on the lid to bring forward, then a darker matte shade on the outer edge to sculpt a shape. If you have prominent eyes, place the depth of color on the lid and light in the inner corner. Always use a black mascara to draw attention to the lashes, add definition and bring out the whites of the eye. The NARS Claudette St Germain des Prés eye palette is perfect for all eye shapes and tones, as it has a mixture of light, dark, shimmer and matte."
NARS St. Germain des Prés Eyeshadow Palette
Cream vs powder eyeshadow
If your eye make-up routine goes wrong, you might have good reason to blame your products and tools. Here's how to pick properly...
Cream eyeshadows tend to be a bit easier to apply. They often come in a crayon form, which is easy to draw over the lid and can be blended quickly with a finger and neatened up with cotton buds. They tend to have less pigment and are usually a little more sheer than powders, with a radiant finish. If you like to use just one color, the cream works well but can get a little messy if you try to create a look with more than one shade. On the whole, creams don't tend to last as well as powders. They can slip around, particularly if you have oily skin. Those with hooded lids or puffy eyes may find the cream slides into the eye crease and builds up there, so it appears as grubby lines when you blink. Speaking from experience on that one.
Powder eyeshadows are undoubtedly more hard-wearing than creams. They pack in more pigment and are more inclined to stay where you put them, thanks to an adhesive dry base. They can come in a variety of finishes, from super chalky matte to sheeny satins and chunky sequin-like glitters. In return for extra pigment pop and hardiness, powders require more time and attention during application. You'll need a brush, more than one, if you're working with several colors, and a dampened skinny brush will transform powder shadow into liner to create eyeliner looks. You'll have to blend for much longer, then watch out for fallen powder particles under your eyes. That said, if you are looking for a vibrant opaque color to create a smoky eye or any look that combines a few tones, powder is the most reliable option.
How to apply eyeshadow - Five looks to try
Look 1: Daytime eyes using one powder eyeshadow
By W&H senior beauty editor, Fiona McKim
This is the simplest look of all, and the first one anyone should master. It should also be the first step in your make-up routine, before – not after – your base. This means you can clean up any fallen shadow on your cheeks without disturbing your best foundation efforts.
Take a medium-firm flat eyeshadow brush such as Zoeva Luxe Classic Shader, press it into your shadow, and tap off any excess.
Push the brush into the center of the lid, then swish it back and forth like a windscreen wiper. Take the shadow our to the outer and inner corners of the eyes, but try to stay within the socket line.
Blend for a good 30 seconds, which always feels a lot longer than you think you should be blending for. Every ten swipes or so, stop to gaze straight ahead into a mirror to check how the bigger picture looks with open, relaxed eyes.
If the shape is too obvious or uneven, clean the edge with a cotton bud, then re-blend the edge you have cleaned to soften the line.
Zoeva Luxe Classic Shader
Look 2: The three-step smoky eye for day or night
By Laura Mercier artist James Stafford-Webster
For a simple daytime eye, start with a nude skin tone shade across the entire lid.
Then take a mid-tone up to the crease. Finish with a darker matte shade close to the lash line.
To dial-up for the evening, press a high-shine metallic shade on the center of the lid. For more drama and a smoky eye effect, take a dark matte shade along the lower lash line.
Laura Mercier Parisian Nudes Palette
Look 3: Cream eyeshadow made simple
By Bobbi Brown pro artist Warren Dowdall
Use a swipe of our Long-Wear Cream Shadow Stick for glamour – Golden Bronze is an absolute favorite of mine.
Using a cream formula with light-reflective particles that are super finely-milled means they bounce light back from the eye in a really flattering way and don't exaggerate the eyelid texture.
Just apply and blend out with your finger or a brush for a gorgeous shade that adds instant radiance to any look.
Bobbi Brown Long-Wear Cream Shadow Stick
Look 4: Mix and match looks from a palette
By beauty influencer and entrepreneur Huda Kattan
Start by slowly building your base with matte shadows all over the lid. You can always build up to a more intense shade – not all deep shades have to be bold and graphic.
Blend out deep matte shades with a dry, fluffy brush to give definition and shape to the eyes, so your smoky eyes don't overshadow your entire make-up look.
For a soft-pigmented pop of shimmer, use the tip of your finger or a dense, flat brush to pick up the metallic and shimmer shades, pressing them lightly onto the lid.
Shimmery toppers and metallics can also be used to line the lower lashes, using a small smudge brush, or press them into the inner corners for a soft, subtle highlight that will open up the eyes.
For more intense, full coverage, build using your finger, a damp flat brush, or sponge applicator, and press a layer of metallic shadow pigment on top.
Huda Beauty Khaki Haze Obsessions
Look 5: A sultry eye using cream eyeshadow and eyeliner
By Bobbi Brown pro artist Hollie Ellis
Begin your eyes with a primer or bright base shade for the maximum color pay-off. I love to use the Long-Wear Cream Shadow Sticks, as they are super pigmented, creamy, and crease-free.
Next, apply eyeliner right along the lashes. You could opt for the below product or choose one of our best eyeliner picks. Your line doesn't need to be neat as we will be going back in with a brush to smoke it out. I also love to take the eyeliner underneath the lashes' roots to create fuller-looking lashes and to connect it to the top eyeliner so you cannot see any gaps.
Take an eyeliner brush and buff the edges of the eyeliner to create a diffused smoky edge. In no time, you will have that quick and easy smoky eye.
Bobbi Brown Long-Wear Gel Eyeliner
Sign up to our free daily email for the latest royal and entertainment news, interesting opinion, expert advice on styling and beauty trends, and no-nonsense guides to the health and wellness questions you want answered.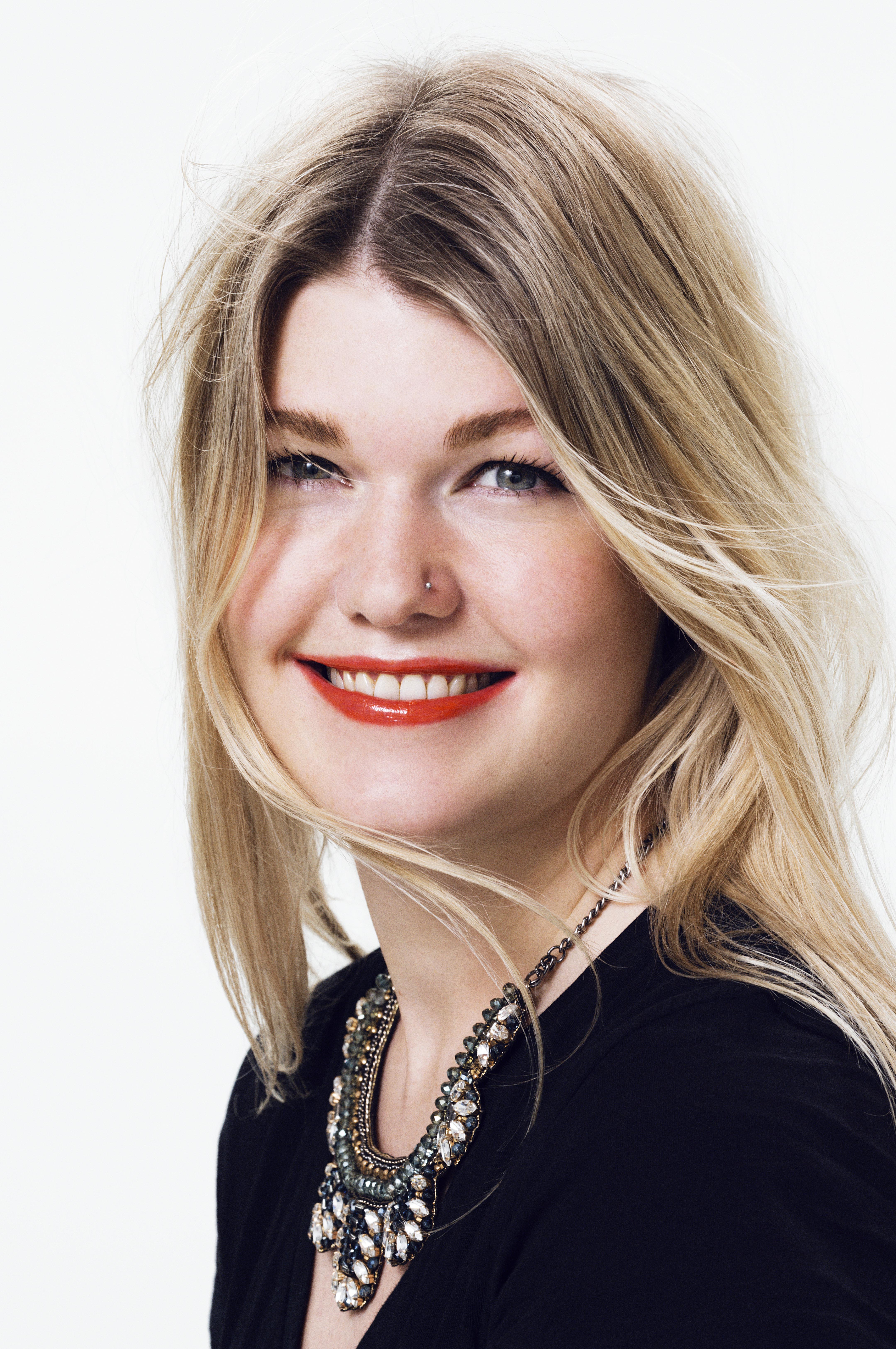 Beauty Editor, womanandhome.com
As woman&home's Beauty Channel Editor, Fiona Mckim has tried more products than she's had hot dinners and nothing makes her happier than raving about brilliant finds on womanandhome.com or her instagram grid (@fionamckim if you like hair experiments and cute shih-tzus). Fiona joined woman&home as Assistant Beauty Editor in 2013 under industry legend Jo GB, who taught her everything she needed to know (learn about ingredients and employ extreme cynicism). She has since covered every corner of the industry, from interviewing dermatologists and celebrities to reporting backstage at Fashion Week and judging the w&h Beauty Awards.