Eyebrow shapes: the best arches for your face, plus inspo looks to give us serious brow envy
See which eyebrow shapes suit your face the best with this handy expert tip, and learn more about today's trending arches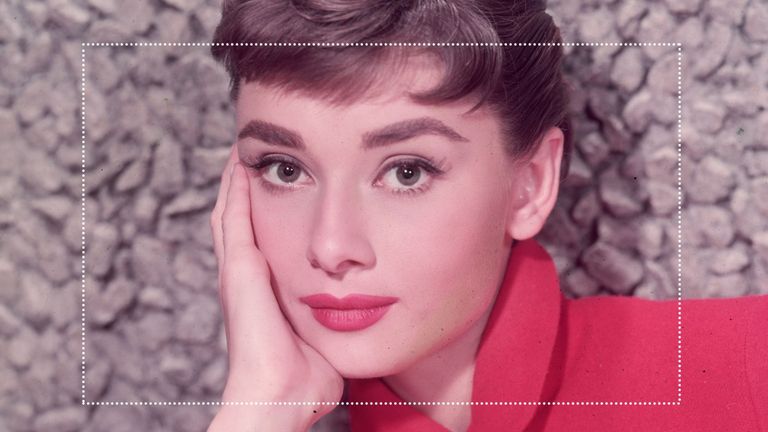 (Image credit: Future/Getty Images)
By Emma North , Eunice Lucero-Lee published
It may sound dramatic, but eyebrow shapes summarize where we are at a point in time quite like no other feature. From the golden days of silent films, where actresses had to compensate for lack of dialogue with more expressive (sky-high) arches, to the super fluffy brows during the 1980s, a.k.a. the Decade of Excess, brows provide us with a pretty accurate snapshot of taste, lifestyle, and yup, beauty philosophies across the globe. Pretty neat for some facial hair, huh?
Now more than ever, people are veering towards fuller, natural, a.k.a. easier to DIY, looks, and walking away from the skinny, high-maintenance arches once favored during the minimalist 1990s. Whatever your trend preference, however, experts across the board agree that the best eyebrow shapes are the ones that suit your natural face structure. And just like how the best mascara can enhance your natural lashes, the right brow tweak, and maybe a touch of well-meaning product can make a world of difference with your facial features.
Experts concur that it's all about proportion. "Different shaped faces suit different brows, and the best way of working it out is to see it as a balancing act," Vanita Parti MBE, founder of Blink Brow Bar, tells us on the best way to shape eyebrows. "If you have a longish face, then flat brows with a lower arch is perfect. If you have a heart-shaped face, then a raised Marylin Monroe-type arch works brilliantly."
Whether you're embracing the full and bushy, brow laminated Brooke Shields vibe, are going for the more youthful, Asian-inspired, straight-across shape (super flattering on longer and heart-shaped faces btw!), or are going full-on glam with an eyebrow tint and a sexier arch, one thing's for sure: Eyebrows are definitely the window (dressing) to the soul.
Eyebrow styles: The best eyebrow shapes for your face shape
To gain more insight into the hottest eyebrow shapes of the year, we spoke to Sherrille Riley, brow expert and founder of Nails & Brows Mayfair, on what clients were loving these days.
1. Straight and full
Perhaps one of the most iconic vintage-inspired eyebrow shapes has to come from the darling of the silver screen herself, Audrey Hepburn. Her famous arches (or, should we say, lack thereof) became popular during her portrayal of waifish socialite Holly Golightly in the classic Breakfast At Tiffany's, and currently, for a similar ingenue, Natalie Portman. "For us, the Audrey continues to be the most requested brow design at our boutique this year," says Sherrille.
These eyebrow shapes bring attention to the eyes while enhancing cheekbones and give more angular structure to the upper eye area overall. It's also good to note that being on the fuller side, this style would probably require the least amount of upkeep, which adds to its DIY appeal.
Who suits straight and full eyebrow shapes?
These straighter, thicker brows feature a slight lift at the tail and frame long and heart-shaped faces perfectly.
2. Classic arch
A current take on the feminine, tapered look of the 1950s, this brow is effortlessly glam; it looks groomed but not unnatural. As Sherrille suggests, "This undone brow style really captivated our clientele, especially because of the trend of the in-salon brow lamination treatment, which is all about straightening the brow hairs to make the arches look fluffy and natural."
Cindy Crawford is a great modern example of this screen siren-inspired brow shape, as her natural arch brings structure to her face, and the soft but tidy edges don't look as though they've been carved out.
If your natural eyebrows have a similar arch—which is, to say, soft but defined and slightly tapering upwards and thinning towards the tail—tweezing at the outer side of each eye will help enhance them and open up your countenance.
Who suits the classic arch eyebrow shape?
As far as eyebrow shapes go, the classic arch is pretty diplomatic; it flatters most face shapes. It particularly provides a nice counterpoint to a narrow chin area, which is why a lot of Old Hollywood, classically feminine-featured actresses sported this style.
3. Soft arch
This barely-there arch is similar to the straight brow but noticeably thinner and less furry. For the low commitment, it's also a great way to try the popular Korean straight-brow trend (sometimes referred to as the "boy brow") without necessarily going full-on horizontal.
Characterized by a tiny upward taper about 3/4 of the way out, these eyebrow shapes are amazing at accentuating deep-set eyes—just see how musical diva Adele takes hers one step further with a killer cut crease and impeccable cat-eye liner.
Otherwise, the soft arch also can take on a charming, fresh-faced, girl-next-door vibe, provided the underside of the brow is kept clean to open up the eye area and give your eye color some brightness.
Who suits soft arch eyebrow shapes?
Those with oval and square faces can rock this style with little to no issues, as it's a soft, lovely shape that's relatively unobtrusive and easy to work around.
4. High arch
Not to be confused with the ultra-skinny brow that took off in the '90s, this style is far more wearable and up-to-date. For better or worse, slim, high-arched brows can definitely give off a sassier feel due to the pointed peaks, but what they lack in subtlety they make up for in sex appeal, which whip-smart bombshell Olivia Wilde certainly brings to the fore.
Noticeably, higher arches have the ability to refine our facial features, giving them a well-groomed quality. Ed's tip: To avoid looking slightly harsh or washed out, ensure your brows are around one to two shades darker than your hair color.
Who suits high arch eyebrow shapes?
As you might have guessed, women with square faces, inverted triangle faces (wide foreheads and sharp chins), or those with just more prominent jawlines, in general, can benefit from the balance in proportion offered up by these sharper peaks.
5. Rounded
Not everyone is born with a sharp arch, and, just like we see on Julia Roberts, that can definitely work in your favor. Rounded eyebrow shapes are generally seen as an optimistic, peppy shape, particularly on inverted triangle-shaped and square-shaped faces, which benefit from the curvier offset up top.
If your eyebrows are naturally rounder or rainbow-shaped, however, it behooves you to keep them immaculately groomed as they do look more flattering when slimmer. Also, aim for a tail a tad bit higher and longer past the outer eye for a more lifted look.
Who suits rounded eyebrow shapes?
If you have a diamond, inverted triangle, or square-shaped face, a rounded brow can provide some flattering balance.
6. Bushy
We're calling a rebrand of the unibrow! A smattering of thick, somewhat wayward strands around your inner brow area are to be embraced, not hidden or removed (unless we're veering into Frida Kahlo territory—but then again, to each their own). This bold, bushy, brushed-up shape gives off a natural, earthy feel and can give otherwise super-delicate features a healthy shot of edgy gravitas.
Make like red carpet slayer Zendaya, who, like her other heart face-shaped sisters in the category, does a great job of simply brushing up her brows to show off their enviable fluffy shape.
If you must tweeze, though, do so near the tail; the "ungroomed" strands underneath and nearest the eyelid only add to the fabulously on-trend textured feel and are best left alone.
"Many clients used lockdown as an opportunity to regrow their brows into a thicker, fuller look. Upon reopening our doors, many clients wanted us to shape up their brows while boasting a thicker brow look," Sherrille adds. Full and bushy brows aren't for everyone, but it might be good to note that these eyebrow shapes can create the illusion of a slimmer, longer nose as well—so put down your tweezers and adopt this effortless style if that's what you're going for.
Who suits bushy eyebrow shapes?
Heart- and triangle-shaped faces and generally those with finer features can get away with a full, brushed-up bold brow without looking unkempt.
Eyebrow shaping at home
The key takeaway with any eyebrow shaping session is that brows are sisters, not twins—just as each side of our face isn't perfectly identical to the other, our brows aren't meant to look like exact mirror images, either. The goal is to have them reasonably symmetrical, with the front and tail roughly at the same height when you're facing forward (they are a matching pair, after all). A few more tips to keep in mind:
Brow mapping: Measuring where eyebrows should start and end is crucial, especially when DIY-ing or have an overabundance of hair that might need a lot of grooming.
Powder vs liner vs pencil vs gel: The best brow products to use depend on the level of sparseness you're dealing with, with powder and gel being for overall thinning and brow setting, and pencil and liner being for more precision hair strokes (and creating some faux "bushy" texture).
Hair removal: Any method of facial hair removal—tweezing, threading, lasering, waxing—can result in redness, irritation, and even swelling, and as such, is best left in the evenings at bedtime or at least 24 hours before a big event. Hair follicles are also more open after a warm shower and make for a less painful plucking experience, so get your shaping in right after you wash and before any skincare products.
"Tweeze under, never over": Only going under the brow (and never touching the peaks) was a cautionary tale left over as a result of the overzealous, brow-damaging '90s. But in reality, you tweeze where you need to tweeze for your desired shape, and do so in accordance to how diligent you are with upkeep. If maintenance drives you crazy, keep tweezing at a minimum, and only where really necessary—usually under the arch, for routine clean-up.
You might also like
Learn the tricks of the trade on eyebrow mapping for your face shape, how to fill in sparse brows, and how to sculpt overgrown brows at home for your most professional-looking arches yet
Best eyebrow products
---
---
---
---
---
---
---
woman&home thanks Sherrille Riley of Nails & Brows Mayfair for her time and expertise.
Emma North is the Beauty Writer at Future Publishing working across print and digital titles including woman&home, Woman, Woman's Weekly, Woman's Own, Chat and GoodtoKnow.
Before pursuing a career in beauty journalism, Emma worked as international cabin crew for over 4 years. Travelling around the globe and working night flights across several time zones at once, she is the perfect person to judge whether makeup and skincare claims actually hold up. If you want to know which foundations last 18+ hours or how to keep your lipstick looking flawless in 40º weather, she's your go-to girl.
Emma's flying career came to an end when she realised that beauty journalism was her true passion and she undertook internships across publications including Vogue, Elle, The Telegraph and Glamour. She was then taken under the wing of Funmi Fetto, Contributing Beauty Editor at Vogue where Emma assisted with Funmi's debut beauty book, Palette.
Her big passion is finding truly beneficial skincare but, when she's not testing out the latest products, you'll find her trying to muscle her way into London's best restaurants or relaxing at home in Devon with her dogs.