The Best Mother Of The Bride Make Up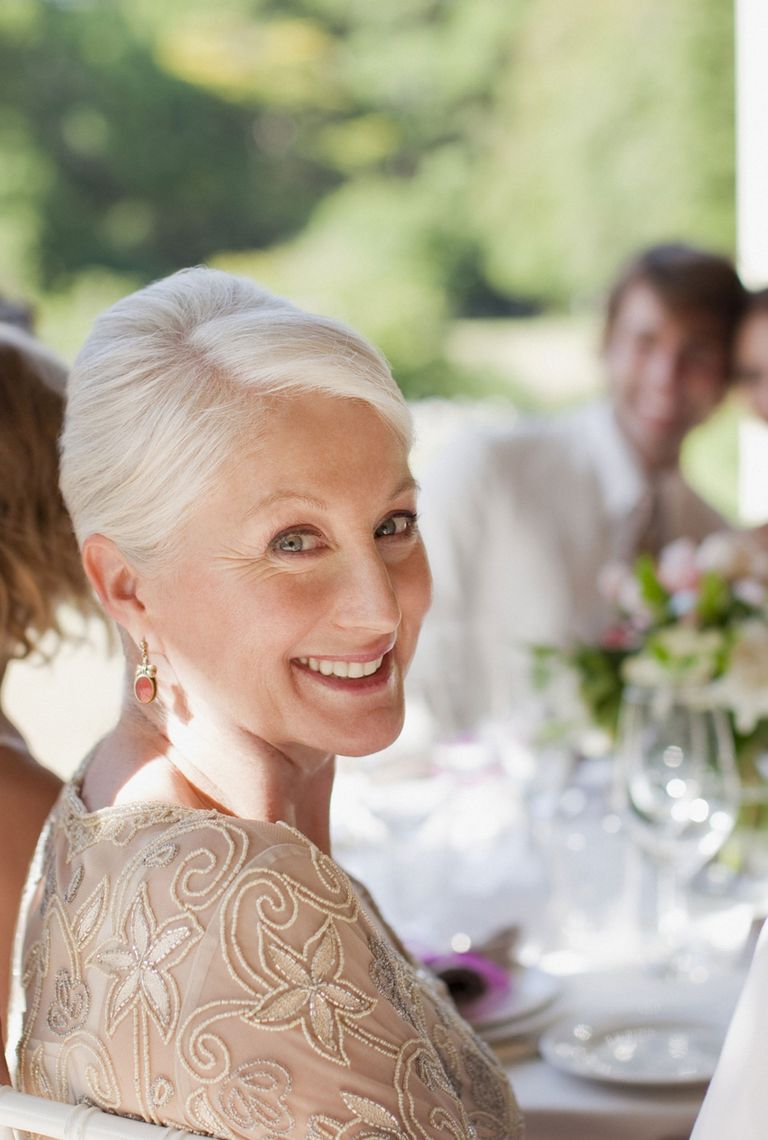 There are times in your life when you really want to pull out all the stops and your beloved son or daughter's big day is surely one of the biggest. While we all have our unique style, most of us want similar things from wedding make up; a fresh, pretty and natural-ish look, but one that sticks around from day to night and stands up to serious amounts of photography (not to mention the drinking, dancing and potential for tears of joy!)
It's true a thick layer of makeup can look good on camera, but nobody looks good with skin that looks like anything other than skin to the naked eye. Make-up artists constantly remind us that even hard-wearing looks should be breathable, touchable and undetectable, so keep it real and create a better version of you with these little beauties...
Begin with a perfecting primer
So many of us skip this step, which day-to-day is understandable, but for a big event they are indispensible. Pick a radiance-boosting one that blurs, smooths and highlights in one single stroke. Smashbox Photo Finish Foundation Primer Radiance is one easy suits-all peachy cream that gives skin a radiant glow but also gives your base something to grab onto.
Buy now at Smashbox.com for £30 (opens in new tab)
Also try... Nars radiance Primer SPF35, a dewy gel cream that melts into skin and instantly puts back the life that foundation tends to cover up. Plus it contains a high-protection, broad-spectrum SPF, which, considering the areas we highlight (cheeks, temples and bridge of the nose) are also the ones that catch the sun, is a clever call.
Buy now at narscosmetics.co.uk for £27 (opens in new tab)
Next up, base
Weddings are the ultimate test for any base, and the last thing you want to do is lug a glass bottle of foundation around all day or nip off to the loo every half hour to re-apply. Enter Vichy Dermablend. This collection of bases is much loved by makeup artists on shoots for hardcore staying power but a totally natural skin-like look. The newest launch, CoverMatte Compact Powder Foundation SPF25 is genius. A portable powder that sweeps on and looks velvety on skin, you can build it up from medium to very high coverage as needed, and the slim compact will fit in any dainty clutch bag. The finish is matte, without any cakiness, and the SPF will come in handy you're blessed with a nice sunny day (fingers crossed!)
Buy now at Vichy.co.uk for £20 (opens in new tab)
Finish with concealer
It's tempting to go a bit mad with concealer, but it's best deployed on bits that really need extra help. This is usually around the nose, under eyes and anywhere you suffer from thread veins, redness or that annoying blemish that always seems to pop up on big days. Nars Soft Matte Complete Concealer, £23 (opens in new tab) gives high coverage that lasts yet has a nice blurry finish and looks invisible on the skin. It feels a little thick at first so tap it on with your fingers to warm the formula and make it more spreadable.
Buy now at Narscosmetics.co.uk for £23 (opens in new tab)
Just add blush...
Powdery cheeks can be very ageing, especially In daylight. Bobbi Brown Cheek Glow Palette is a creamy duo compact with the iconic Pot Rouge and Cream Glow Highlighter in four lovely colour combinations so there's truly something for everyone. Grin widely, then apply the deeper shade on the rounded apple of your cheek, and keep smiling as you blend an arc of the lighter shade from temples to cheekbones. If you have darker skin (or have booked in for cheeky spray tan before the big day) Bronze Sun & Milk Chocolate will suit, while the fairest will adore Bare/Desert Rose.
Buy now at BobbiBrown.co.uk for £35 (opens in new tab)
If you prefer the lasting finish of powder blush, S (opens in new tab)isley Phyto Blush Twist, £43 (opens in new tab), is a cream stick that dries into a powder as you blend away. There are four shades to choose from, the texture is ideal if you have oily skin as it'll stay in place longer, and the cute crayon is handy to throw in your bag.
Lift your looks with highlighter...
Never underestimate the power of highlighter on mature skin, the key is to opt for a sheer champagne shade that is universally flattering and suits every skin tone. Once you've finished all your other make up, powder Vincent Longo La Bella Luce Highlighter on top of your cheekbones, temples, brow bones, the bridge of your nose and your Cupid's bow. Remember, wherever you place a highlighter, you will draw light and attention to your face, so take it easy and keep the rest of your face matte to avoid shimmer catching in pores and deeper wrinkles.
Buy now at cultbeauty.com for £24 (opens in new tab)
Also try...Illamasqua Beyond Powder in OMG, £32 (opens in new tab), a truly beautiful iridescent powder that can be worn along the décolletage, shoulders and shins too as the weather starts to warm up. The dinkiest pot of instant radiance you will find, pop it in your pocket for an emergency skin pick-me-up mid-afternoon.