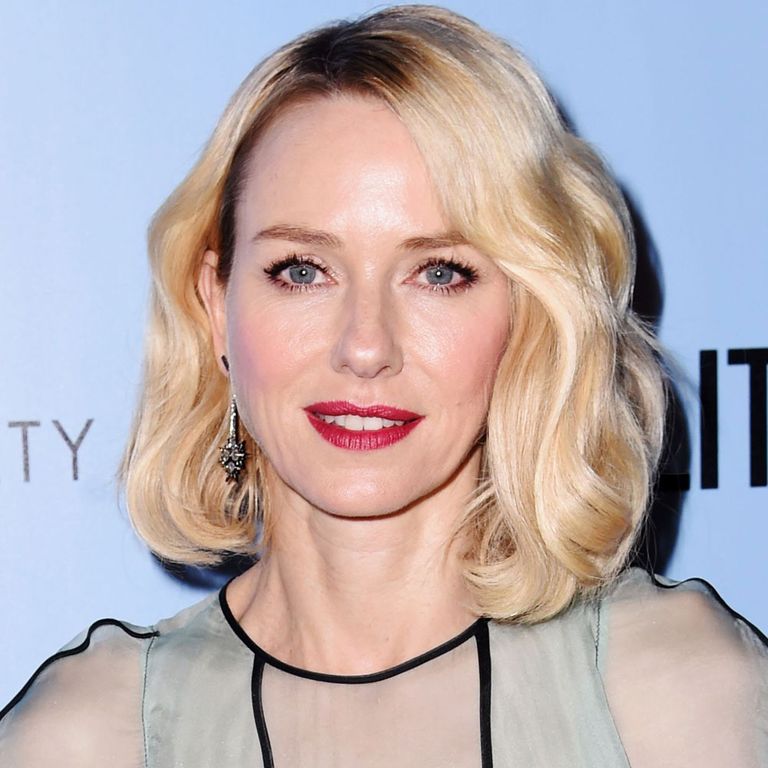 Highlight and sculpt your cheekbones with our favourite blushers for every skintone
The thing about makeup is, usually, we just want to look like the best version of ourselves, right? Healthier, more radiant and more polished, but still us. Which is why we all chase the 'healthy glow'.
You know, those rosy cheeks that tell the world you've been getting your full eight hours of sleep or you've just come back from a relaxing weekend in the country. And the next best thing to those? Blusher.
There's a reason why blusher is one of the most loved items in our makeup bags. There are few single items that can revitalise your entire face like that one little item, instantly perking up tired skin and giving your whole face a lift.
Naomi Watts revealed in a recent interview that it's her go-to for a fresh and lifted complexion. Preferring to sweep the rosy hue all the way to the top of her cheekbones and even under her eyes instead of sticking to the apples. The 47 year-old actress picked up the tip from a make-up artist who advised her to apply it as high as possible in the fight against ageing cheeks.
'I once had a make-up artist tell me to wear blush as high as possible on my cheekbone,' she explains. 'You almost want to apply it under the eyes. It's a good trick, it really does make it look better yet natural.'
Naomi's tip is similar to the craze we saw a few years ago where women were rubbing red lipstick under their eyes instead of concealer to hide dark under eyes. The red pigment neutralises purple tinged skin and cannot be detected under foundation.
Blusher will help you fake that healthy glow but choosing the best one for you is harder then you think - because there are so many to choose from. As well as powders, there are creams, gels, stains, tints and magical formulas that adapt to your skin tone to create an authentic-looking flush.
The only rule? Try and match the texture of your blusher with your foundation. If your base is a powder, pop a powder blusher on your cheeks instead of a liquid. And as we all know, blending is the most important step for blusher and the key to a natural-looking healthy glow - you don't want those tell-tale lines giving the game away, do you?
Another important tip is one of the most valuable: always start with the bare minimum and build it up. Even the best blusher can let you down here, and there's nothing worse than Aunt Sally cheeks that refuse to simmer down. Apply your pigments in natural light, so you're not blissfully unaware of the pink stripes down your cheeks once you get outside. Got it? Great - you're good to go.
And, while you're on the hunt for a new blusher, why not check out our sister beauty site Powder? By signing up and filling in your beauty likes, dislikes and needs, you'll be served bespoke recommendations picked for you by top beauty editors. They can even help you find your perfect shade and texture of cheek tint...
Clinique Sculptionary Cheek Contouring Palette, £28
Who said contouring had to be tricky? This prismatic powder holds just the right blend of blushing, highlighting and defining shades to help your cheekbones pop in one fell sweep. Swirl them together for a flattering glimmer, or pick each one out separately. Remember; the lightest shade goes at the top of your cheeks, the colour sits well on the apples, and the deepest should be gently nudged in the hollows.
Best blusher: Smashbox LA Lights Blendable Lip & Cheek Color, £25
Bring the light of summer back to your skin with this creamy, glide-on colour stick, which helps to enliven pallid cheeks as beautifully as lips. The formula imparts a blend of emollients and waxes that makes for even, easy application, while a vein of shimmer elevates radiance instantly. Oh, and did we mention that you won?t have to fuss with brushes, either?
Best blusher: Too Faced Love Flush Long-Lasting Blush, £25
The packaging is adorably whimsical, yes, but it?s what?s inside these heart-shaped palettes that has us falling for the Too Faced Love Flush Blush. Buttery pigments make for a believable veil of colour on cheeks, and the impressive pay-off means that your flush can remain intact for up to 16 hours.
Best blusher: COLLECTION #blushandglow Blush Palette, £4.99
This handy quad ticks so much more than just the purse-friendly box. It gets top marks for velvety texture, longevity and choice of colours, too. As well as a bronzer and highlighter, it imparts two types of a rosy pink blusher: one that?s matte for a natural, day look, and one with shimmer to illuminate cheeks.
Best blusher: Erborian Pink Perfect Blush, £26
Now, this is one pretty blusher. The bouncy puff laces cheeks with a wash of pink powder so fine in texture, it blends into the most natural-looking flush. A cool undertone sets cheeks aglow, makes teeth and eyes appear a littler whiter and lends the skin a kind of clarity that looks beautiful in wintry light.
Best blusher: Bare Minerals Pop of Passion Blush Balm, £20
Putting you on the fast track to fresh, dewy skin, this blushing balm offers a subtle tint akin to the glow that you boast after a facial. Pair it with a BB cream or liquid foundation, and the cosseting texture will melt into your cheeks, allowing you to build up the colour as you please.
Best blusher: Laura Mercier Second Skin Cheek Colour in Violet Orchard, £20.50
A velvety powder that feels light on the skin is Laura Mercier Second Skin Cheek Colour in Violet Orchard. This gorgeous blusher is the perfect pink pop for tanned skin and is our top pick for wearing over shimmery bronzers and a light foundation. The matte texture will complement glowing skin so much more than a cream or glitter-filled powder.
Best blusher: Clarins Blush Prodige Illuminating Cheek Colour, £26.50
Best for an English Rose complexion, Clarins Blush Prodige Illuminating Cheek Colour in Lovely Rose features different shades of pale pink to add a subtle hint of shimmering colour to your cheeks. The mosaic palette allows you to play around with the intensity, building up the dusty hue slowly to suit your look.
Best blusher: Tom Ford Cheek Color in Flush, £46
Swap your pink blusher for an orange hue to eliminate any redness around the eyes. Tom Ford Cheek Color in Flush will complement your natural colouring, highlighting your cheekbones with a luminous glow. The silky powder glides on with the ease of a cream, sitting well over make-up or bare skin.
Best blusher: Smashbox O-Glow, £22
A new innovation in blusher, the gel formula of Smashbox's O-Glow settles on the skin to react with your natural PH, giving every person a different colour, suited to their skintone. Best for light make-up users, this glides onto natural skin seamlessly.
Best blusher: Clinique Blushwear Cream Stick in Rosy Blush, £21
Enhance an olive skin tone with Clinique's Blushwear Cream Stick in Rosy Blush. Apply over foundation or powder and blend with a foundation brush for the most natural-looking glow.
Best blusher: Estée Lauder Pure Colour Blush in Peach Shimmer, £24
Peachy hues are so on-trend for the new season, so snap one up now for a modern take on classic makeup. Sweep Estée Lauder Pure Colour Blush in Peach Shimmer over cheekbones to lift even the dullest of complexions. This peachy tone works well on olive skin and golden tans.
Best blusher: Nars Blush in Orgasm, £20.50
Widely regarded as the best blusher in the best colour for most skintones, Nars Blush in Orgasm is one of the most loved products in the beauty world. This is a shimmery, glowing colour that can be built up for a more intense hit.
Best blusher: Bobbi Brown Pot Rouge For Lips and Cheeks in Raspberry, £19
Make blusher work for your dry skin with Bobbi Brown's Pot Rouge For Lips and Cheeks. A smooth, creamy blusher that glides onto skin for a 'just-pinched' look. We love the bright colour pop of the Raspberry shade - it's ultra youthful and feminine.