The Best Tinted Moisturisers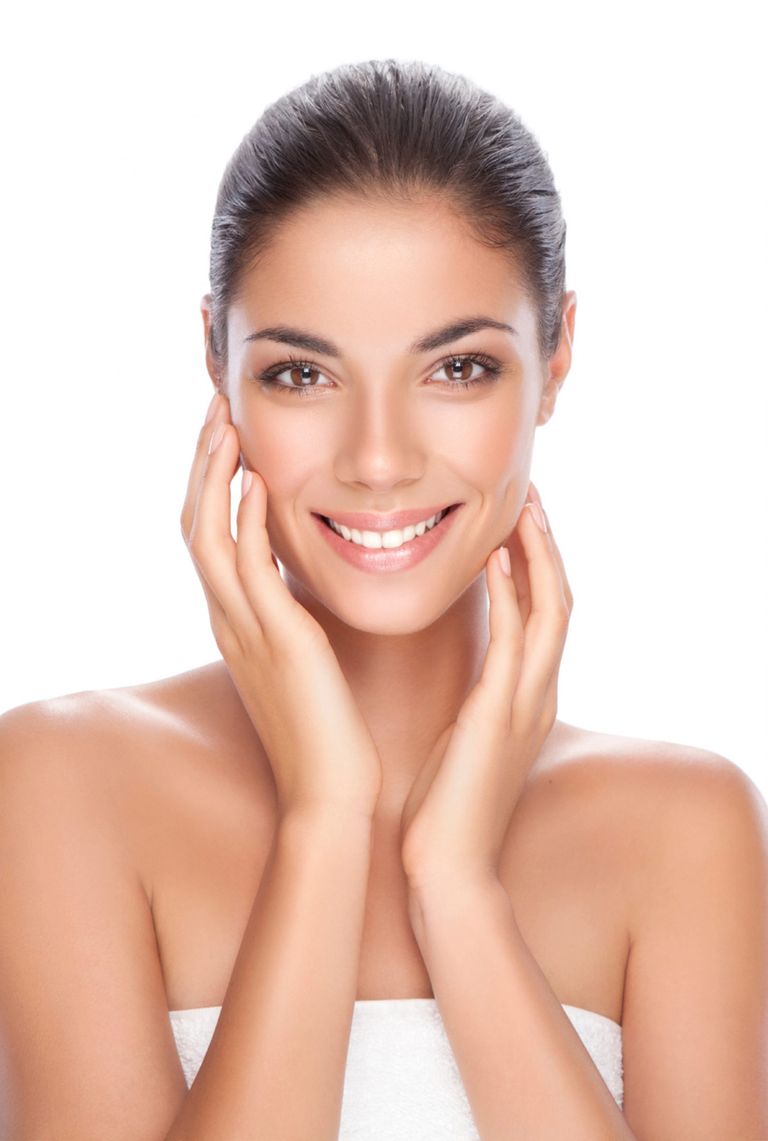 Our pick of the best tinted moisturisers for every skin type
When the weather starts getting warmer, it's time to swap our heavy foundation for a light, tinted moisturiser instead.
The great thing about a tinted moisturiser is that it provides flawless coverage, while nourishing your skin at the same time. It's a real time-saver!
But not only do our pick of the best tinted moisturisers save on time (and money!), but they'll also give your skin a gorgeous natural-looking glow that's perfect for summer! Your skin will look dewy and youthful, with minimal effort.
During the colder winter months, most women find that their skin is more parched and drier than usual - which means that only a foundation applied on top of a moisturiser (and a serum for really dehydrated skin) will keep your complexion nourished all day long. In the summer however, you can afford to use a little less moisturiser on your skin as it returns to its natural state.
But with so many tinted moisturisers to choose from, how do you find your perfect match?
The trick is to find a tinted moisturiser that provides natural-looking coverage and has SPF. That way you can simply apply and head out for a day in the sun, knowing your skin will look radiant - and be protected.
Of course, our round-up of the best tinted moisturisers aren't just for summer - you can also use them year-round when you feel like you just want some light coverage.
Ready to find your perfect match? Keep reading to discover more of our best tinted moisturisers...
NARS Pure Radiant Tinted Moisturiser, £30
Given 4.5 stars out of 5 by nearly a thousand satisfied shoppers at Feelunique, and awarded the same high score by contented customers at Space NK, the NARS Pure Radiant Tinted Moisturiser is by far one of the best selling products on the market. Described by some beauty buyers as the holy grail' of tinted moisturisers, this NARS tinted moisturiser contains natural polysaccharides that hydrate, condition and help encourage natural cell renewal in your skin – leaving you with a dewy glow even after you've taken your make-up off. A multi-benefit beauty buy, the moisturiser also has anti-ageing and skin-brightening properties as well as helping to reduce the appearance of lines and wrinkles with it's light, oil-free formula. At only £30, we can see why beauty lovers are obsessed with this bargain buy. Buy it here.
Estee Lauder Enlighten Even Skintone Correcting Creme, £48
This innovative EE cream is well-worth making space in your suitcase for! Packed with anti-ageing antioxidants, Estée Lauder's EE Cream's hydrating formula refreshes tired skin with a light veil of colour to minimise dark spots, redness and pores. The SPF 30 coverage makes it a must-have buy for the sweltering heat when you want to skip heavy foundation. Wear it alone or under make-up for a flawless complexion whatever the weather. Buy it here.
Lancome Renergie Eclat Multi Lift, £57
If you find that bases usually sink in to fine lines rather than giving a smooth, flawless finish then try Lancôme's bestselling Rénergie Eclat Multi Lift Tinted Moisturiser. This lightweight, easy to blend liquid might be pricier than the others, but it leaves more mature skin soft and crease-free. Available in four fantastic shades. Buy it here.
Nivea Visage Daily Essentials Tinted Moisturiser, £1.79
Nivea's brilliant tinted moisturiser proves that you don't need to spend a fortune on makeup to achieve a polished, natural-looking finish. The creamy texture is enriched with vitamins, light reflecting colour pigments and SPF. Not bad for just just under £2! Buy it here.
Origins VitaZing Energy Boosting Moisturiser, £20.40
Origins bestselling VitaZing tinted moisturiser is free of the nasty additives found in most bases but still works hard. Antioxidant-rich Mangosteen packs a vitamin punch while the energizing formula will wake up tired, dull skin. An early morning saviour! Buy it here.
Bobbi Brown Extra SPF Tinted Moisturising Balm, £39
Swapping your foundation for a soothing tinted moisturiser is a no-brainer if you have dry, parched skin. Bobbi Brown's rich Tinted Moisturising Balm not only hydrates and covers but also provides the highest SPF we've found. Available in a wide range of shades including alabaster, medium and deep tint. Worth investing in. Buy it here.
Laura Mercier Miracle Tinted Moisturiser SPF 20, £34
A real cult beauty buy. Laura Mercier's Miracle Tinted Moisturiser SPF20 has won so many awards because it works like an all-in-one skincare solution, providing protection, hydration and barely-there coverage for a youthful dewy, glow all day long. You have to try it! Buy it here.
Clinique Moisture Surge Tinted Moisturiser, £24
Trust Clinique to find the perfect instant pick-me-up for delicate skin. Moisture Surge Tinted Moisturiser is fragrance free so you can feel confident that the gentle formula will banish dry patches without leaving skin sore for a really natural finish. Buy it here.
MAC Studio Moisture Tint SPF15, £19.35
Even out your skintone on the go. MAC's little wonder tube of Studio Moisture Tint SPF15 nourishes for soft, flawless skin in an instant. Wear as a moisturising primer too. Buy it here.
Bobbi Brown SPF 15 Tinted Moisturiser, £29
Ditch your foundation this summer in favour of a light tinted moisturiser. Bobbi Brown's SPF 15 Tinted Moisturiser creates fresh, natural-looking colour, while keeping skin supple and firm.
Dior Capture Totale Tinted Moisturiser, £50
If you love the fact that your moisturiser targets fine lines as well as hydrating your skin, then the Dior Capture Totale Tinted Moisturiser is for you. Giving you a subtle healthy glow, this luxe tinted moisturiser gives a smooth, radiant finish. Buy it here.
By Terry Soleil De Rose, £50
The height of skincare luxury, By Terry moisturisers are one of our favourite indulgent treats. The Soleil De Rose is a tinted serum that will build colour over a few days, while hydrating and smoothing your skin.
Elizabeth Arden Pure Finish Mineral Tinted Moisturiser SPF 15, £27
Protect your skin against everyday toxins with Elizabeth Arden's Pure Finish Mineral Tinted Moisturiser. Super-light and full of vitamins, this works behind the scenes to nourish skin too. Buy it here.
Clarins HydraQuench Tinted Moisturiser, £30
For really hydrated skin, Clarins' HydraQuench Tinted Moisturiser is a must. With a lovely smooth, rich consistency and a great range of colours to suit every skin tone, Clarins once again hits our list for fabulous skincare. Buy it here.
Sisley Tinted Moisturiser, £64
Give much needed moisture to wrinkles and lines with Sisley's Tinted Moisturiser. A healthy glow will help to hide imperfections and with regular use, Sisley's tinted moisturiser helps skin regain its youthful radiance. Buy it here.