L'Oréal Paris Skin Paradise Tinted Water Cream SPF20 review: A radiance-boosting bargain
Need a new tinted moisturiser? L'Oréal Paris Skin Paradise Tinted Water Cream SPF20 is one to add to your cart stat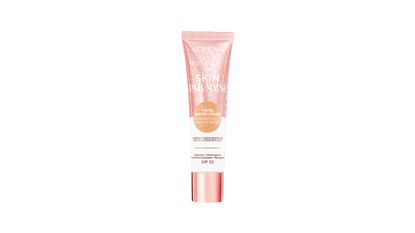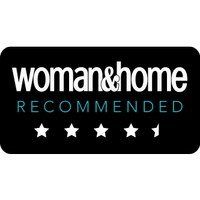 (Image credit: L'Oreal)
For skin that needs hydration, this lightweight base covers well and makes the skin look healthier. A great value product that is easy to apply and lasts all day.
Reasons to buy
+

Healthy dewy looking finish

+

Hydrating formula

+

Suited to dry-normal skin
Reasons to avoid
-

Contains fragrance

-

Might not work for sensitive skins
L'Oréal Paris Skin Paradise Tinted Water Cream SPF20 may not break the mould and it might not be the best foundation we've ever tried – but it is a blimmin' good one. This is a brilliant tinted moisturiser that we think everyone would like.
It is exactly what you'd want, and expect, from a lightweight base. Its moisturising consistency blends well on to the face, and even though we were quite worried about its shade matching capabilities (with only nine on offer) the colour seemed to adapt to our complexions, and it was so quick and easy to apply.
The effect it gives the skin is youthful and glowing, and it doesn't sink into fine lines, pores or dryness, even after a few hours. All in all, this is a fantastic product for a very reasonable price.
Who should buy it?
Specifications
Price: £10.99
Coverage: Sheer-light finish
Shades and inclusivity: 9 shades
Added extras: Calming aloe vera and spot-fighting witch hazel.
If you're after a reliable foundation that you can wear in the day and that will stop your skin from looking dehydrated, then L'Oréal Paris Skin Paradise Tinted Water Cream SPF20 is for you.
It makes complexions look healthier, and its moisturising formula adds a glow to even the driest of skins. Youth-boosting, its perfect for all ages and it doesn't cake into fine lines or pores.
However, the biggest surprise was how long it lasted, meaning as well as being hydrating it could also be one of the best foundations for combination skin. Granted, we did have to use a little powder to de-shine after about four or five hours, but the colour and consistency remained the same.
L'Oréal Paris Skin Paradise Tinted Water Cream – Key Ingredients
Containing tons of moisture-boosting ingredients, this formula also uses skin calming aloe vera and spot fighting witch hazel to care for irritated skins. It also has an SPF of 20 that protects against both UVA and UVB rays, and uses antioxidants to help shield the skin from pollution and free radicals.
Coverage and Lasting Power
The effect is one up from sheer and a bit thicker than we expected, but that's not a bad thing, as this gives your complexion a lovely, tailored finish and the color seems to adapt to your individual tones so although the shade range isn't huge most people should find a perfect foundation match (opens in new tab). However, if you are looking for an absolutely spot-on match, our L'Oreal True Match Foundation review might have what you're looking for. Unlike a lot of tinted moisturizers, this one lasts a long time. Even after eight hours of wearing it, our skin was a little shiner, but the coverage remained intact.
L'Oréal Paris Skin Paradise Tinted Water Cream Packaging
The texture of the tube is really cool. The little water drop ridges please us in ways we never knew possible (although It is also worth noting that we definitely need to get out more).
But seriously, it's lovely packaging. Plus, the shape makes it easier to control the amount you use and therefore means less wastage.
Application Tips
The best foundation brushes and tools (opens in new tab) do tend to give a more professional finish, so you can use a sponge or a brush if you like. If you find tools fiddly there's not too much point in using them here though, as this is best applied with your fingertips, like you would a moisturiser. Smooth around the face and blend down on to the neck if you need to.
All about beauty, Lydia House has been writing about creams and complexions for over a decade. Contributing to titles such as Women's Health, Grazia, Stylist and The Evening Standard, Lydia also uses her vast knowledge of the industry to consult leading health and beauty brands like Rituals, Tisserand and The Inkey List. Spending her working life obsessing over ingredients and formulas, Lydia believes that feeding your skin from within is just, if not more important, than the lotions you slather on. And even with a busy life and work schedule, she will always find the time to fit in a pampering session (or two).