L'Oreal True Match Foundation review: our beauty editor puts the cult budget base to the test
Our L'Oreal True Match Foundation review – the bargain bestseller has had a revamp, but is it really worth the hype?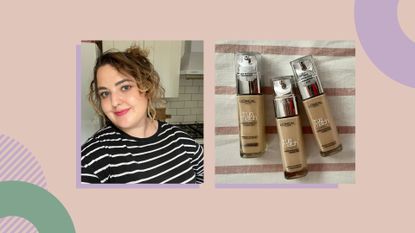 (Image credit: Canva/Rhiannon Derbyshire)
A lovely, flattering base that rivals foundation four times the price. My skin looked fresh and felt comfy without those annoying tell-tale dry patches. It's not the most long-lasting, but it's still a great all-rounder at a brilliant price point.
Reasons to buy
+

48 shades

+

Matches 99.5% of skin tones

+

Hydrating formula

+

Radiant finish

+

Infused with skin-boosting ingredients
Reasons to avoid
-

Not very high coverage

-

Less long-wearing than some
Why you can trust Woman & Home Our expert reviewers spend hours testing and comparing products and services so you can choose the best for you. Find out more about how we test.
While writing this L'Oreal True Match Foundation review, I realized that foundations are probably one of the most polarizing topics in beauty.
Finding your best foundation is a serious business. It's likely the most researched item in your makeup bag. Mascara or lipstick can work for pretty much anyone, but finding your foundation match for life is another story. What I love could feel too shiny for matte fans. What works for oily skin might feel heavy on my thirsty complexion. So I write this with my own (fussy) preferences in mind, while remaining unbiased. Not easy.
Keen beauty aficionados will know that this foundation isn't new – in fact, True Match is one of L'Oreals' biggest-selling products since its launch in 2015 and is their bestselling foundation. It's been recently reformulated to match 99.5% of skin tones. This means it should suit pretty much everyone – but how does it measure up when it comes to this picky beauty editor with a penchant for luxury bases?
SPECIFICATIONS
Price: $10.99/£9.99
Available shades: 48
Coverage: Light-medium, buildable
Finish: Radiant
Extra features: Hydrating, with hyaluronic acid and glycerin, non-comedogenic, suitable for sensitive skins
Our beauty editor's L'Oreal True Match Foundation review
L'Oreal True Match Foundation packaging
Before we get into the nitty-gritty of this L'Oreal True Match foundation review, let's talk kerb (or rather, shelf) appeal. The base is housed in a sleek glass bottle with an airless pump dispenser with a silver lid. It feels reassuringly heavy and premium, and looks much more expensive than its $10.99/£9.99 price tag.
The downfall with glass bottles is that they're not great for travel, or for topping up when you're out and about, due to the smash risk. But you could always decant it into a smaller tub to fit into your best weekend bag or mini handbag if you're that way inclined. I always do this when I'm traveling, regardless of the base I'm using at the time - anything to maximize precious luggage space.
The airless pump dispenser means that the hygiene aspect is great. No grubby fingers or brushes being dipped into a big pot here - this means the formula is sealed, safe, and will last safely to its expiration date. The downside is that this makes it hard to recycle, but you can recycle the glass compartment separately, which is something.
The foundation formula
Personally, what I look for in a foundation is medium coverage – not too light (that's what my best tinted moisturizers are for), and not too heavy or opaque, I don't want to look like I'm wearing a mask. Crucially (some might say annoyingly) it can't be too shiny – it has to reach that glowing sweet spot without looking – well, sweaty. It also has to stay in place all day, as there's nothing worse than looking in the office bathroom mirror at 3pm to realize that your base has totally vanished.
My L'Oreal True Match Foundation review got off to a good start in this respect. The first thing I noticed when I tested his on the back of my hand was the texture - it felt silky smooth, with just the right amount of 'slip', and didn't slide down my hand. The ingredients are promising too – it's infused with a cocktail of hydrating ingredients, including hyaluronic acid, glycerin, aloe vera and Vitamin E. This explains why it's often touted as one of the best foundations for mature skin – it's designed not to sit in creases.
The hydration factor means that the base will also treat your skin as you wear it, leaving it looking plumper and bouncier as time goes on. After a handful of wears, I can't say my skin looked especially different, pre-makeup, but I'm already pretty consistent with my use of the best hyaluronic acid products already, so it's not like my complexion was especially in need. If your skin often feels dehydrated though, consider this an extra level of thirst-quenching to add to your skincare routine.
How does it look and feel on skin?
I had three different shades to try but eventually landed on 2N Vanilla – a neutral shade in one of their lightest options. L'Oreal offers warm and cool options for all of the shades of this base, which is great for matching all undertones.
The question of how to apply foundation, for me, usually comes down to one thing – laziness levels. Can I be bothered to dig out my best foundation brushes, can I get away with using my hands? Generally, I find applying makeup with my hands tends to look better, a bit more natural, and a bit less 'done'. In the interest of conducting a fair L'Oreal True Match Foundation review, I applied with a brush for one trial, then my usual handsy routine for another. I can confirm that the formula worked just as well in both scenarios. With a brush, it looked a lot more flawless, while still maintaining a nice glow. When I used my fingers, it sank in nicely, didn't feel too heavy, and blended out nicely for a 'my skin, just better' look.
The finish for both applications was quite radiant, so if you're a matte fan, you may not get on with this.No matter how you apply it, this is not the best full-coverage foundation. I'd say it's medium coverage, verging on the lighter side. Using a brush helps it look more opaque, and you can build it up in light layers, but you'll still need to use concealer to really cover any imperfections you want to vanish. It felt nice on my skin – light and comfy – like I wasn't wearing foundation at all. It stayed in place when I added my bronzer and blush too, which isn't the case for a lot of other bases. A pretty brilliant result all-round.
How about after a day of wear?
As I said from the off, the longevity of a foundation really matters to me. I need products I can rely on, so that I don't have to constantly re-apply or paranoidly check in my front camera when I'm out and about. This is why I basically only ever use the best long lasting lipstick - who has time to top-up?
My L'Oreal True Match Foundation review couldn't be concluded until I really put it through its paces, with two full-on days – one day in the office, which included a two-hour, slightly sweaty commute and meetings, and the other a busy Saturday which mostly involved running errands, rounded off with a few drinks with friends.
On both evenings I did see a slight fade of the base – it hadn't fully vanished, but there were some areas that definitely had waned – most notably my cheeks. Because the foundation is so hydrating and sheer it doesn't cling on as well as a more opaque, long-wearing option. I'd say if you're out and about and need more reliable coverage, you can still use this foundation – but layer it with your best primer for maximum grip, and setting spray to lock it in place for as long as possible.
L'Oreal True Match Foundation review: My verdict
I can't believe it took me so long to pay attention to this foundation. I'd heard about it for years, and appreciated it as a beauty classic, but it took a couple of wears for me to really appreciate how brilliant it is.
I started this L'Oreal True Match Foundation review with fairly high expectations. I knew it was a global bestseller, and I can really see why. It's hydrating, light, and easy to wear. My skin looked fresh and radiant. It won't last for 24 hours of wear, but no foundation really needs to – I'd be wary of letting any makeup product sit on my skin for that long anyway.
The shade range is fantastic, and the price is even better. It's definitely one of the best drugstore foundation options out there, and it may have knocked my usual go-to, spendier base off my bathroom shelf. Top marks to L'Oreal.
Sign up to our free daily email for the latest royal and entertainment news, interesting opinion, expert advice on styling and beauty trends, and no-nonsense guides to the health and wellness questions you want answered.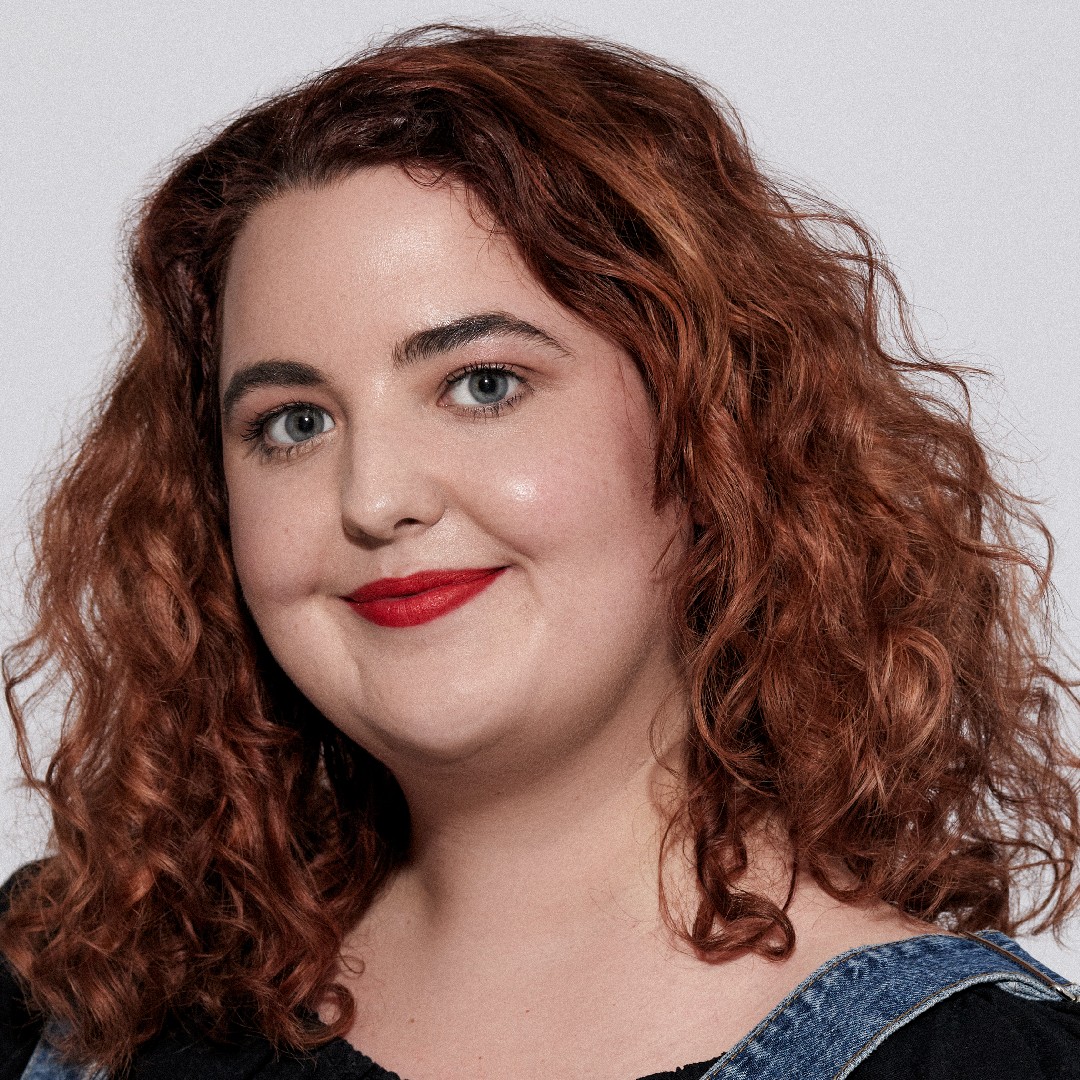 Rhiannon Derbyshire is the Senior Beauty Editor for Woman & Home and other publications.
She started interning for glossy magazines while working alongside her Fashion Journalism degree. There, she was lured to the beauty desk, seduced by matte lipsticks, posh shampoos, and every skincare product imaginable. 10+ years into her career, she can confidently tell you why the best mascaras are always high street, and why SPF is a non-negotiable all year round. Ask her about her curly hair routine, skincare minimalism, and how to find the exact right red lipstick