Amazon Prime Day deal: Get £31 off the Echo Dot - which is now £18 reduced from £49
It's a handy home device...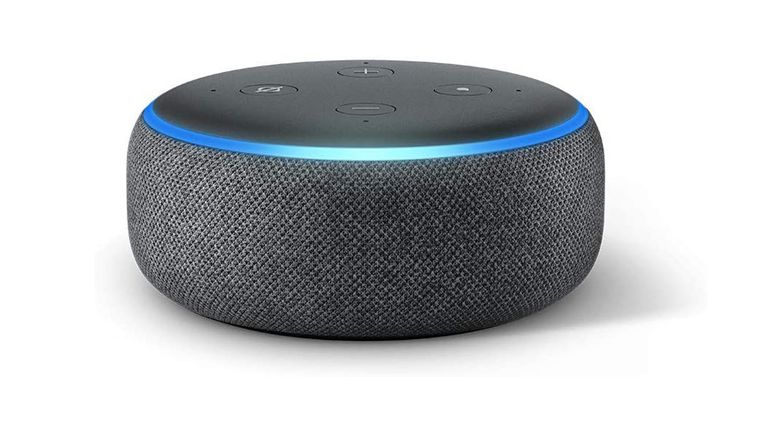 By Amy Hunt
The Amazon Echo dot is retailer's most popular smart speaker - which means it would be a great addition to any home!
And luckily, the device is now £31 off for Amazon Prime Day, with the deal ending tomorrow.
Shop the brilliant deal below...
DEAL IN FULL:
Amazon Echo Dot (3rd Gen) - was £49.99, now £18.99 (save £31), Amazon.co.uk
There is a fantastic saving to be had with the Echo Dot during Prime Day, with the device discounted from from £49.99 to £18.99 for just 38 hours only! The Amazon Echo lets you stream music from any platform, including Spotify and Apple Music, and has the Alexa function for you to use too, so you can ask questions, check the weather, and be read the news. This deal isn't on for long though, so take advantage of it while you can.
The Echo Dot can help you connect with loved ones too - you can call almost anyone hands free, meaning you can reach out and chat with friends and family even when you're cooking, cleaning, or reading, for example.
You can also hook up this device to any smart features you have in your home, such as adjusting thermostats, locking your doors and turning on your lights. Simply pair the Echo Dot up with your smart home and you're good to go, and ready to adjust these features with one voice command.
Customers have been singing the praises of the Echo Dot for years. One said, 'Excellent sound, hears me from any location in my room, understands my accent.'
While another agreed 'This is a cool piece of tech that adds a lot to our home. We're looking forward to purchasing more smart devices to make our Dots even more useful and our lives simpler.'
So will you be purchasing this while it's on sale? Shop the device with £31 off here.