This Babyliss Curling Wand is £16.99 for Prime day and you should snap it up, says W&H Beauty Ed
Luxury curling wands are a lie we tell ourselves - grab this Babyliss bargain on Amazon Prime Day instead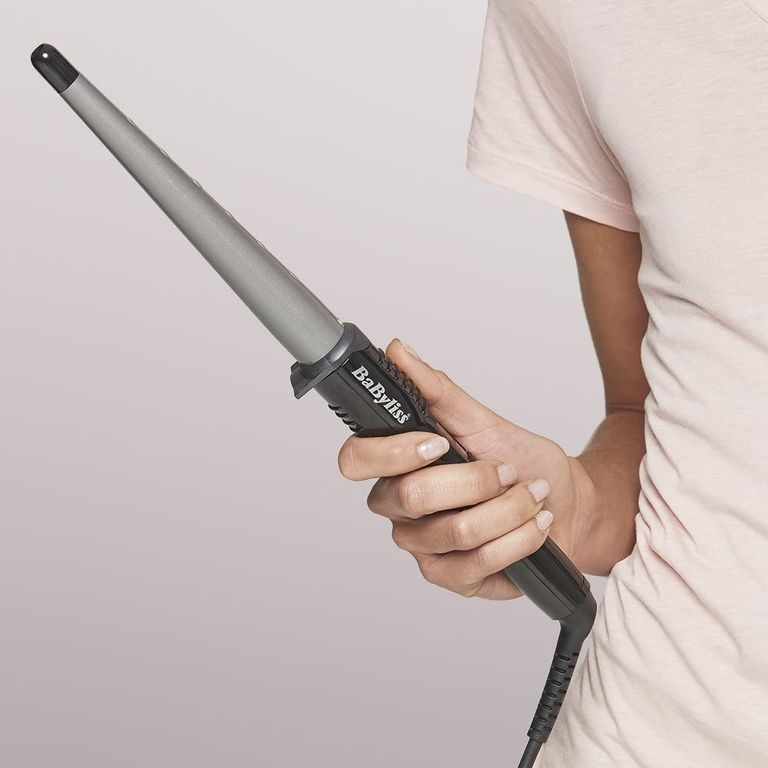 What's the difference between a £100 curling wand and a £30 one?
It's not a trick question, promise. There are of course differences between the lowest and highest end of the hair tool market. Pricier materials, a sleeker look, lots of whizzy extra features like automatically adjusting temperature and whatnot. But tell me this - when you are actually using them, do you notice a difference? Or, are all curling wands essentially (whisper it) the same thing: A tube of hot metal you wrap your hair around to form it into a curl?
As Woman & Home's Beauty Editor and the owner of a boring fine, straight head of hair I have tried an unknowable number of curling apparatus. And yes of course the luxury ones are sexier, but do they do a different job? Not really. Are my curls any better or longer lasting after using one? Nope. So I'm here to tell you, at the risk of making some enemies, that if all you want to do is put a curl in your hair now and then - go cheap! Check out this excellent Babyliss Ceramic Curling Wand Deal on a great budget model and save your pennies to spend a great hair dryer instead.
You'll need an Amazon Prime membership to get this great deal - so sign up for a free, 30-day trail with Amazon below.
View the amazing deal below...
_________________________________________________________________________________
DEAL IN FULL
Babyliss Ceramic Curling Wand Pro - Was £28, now £16.99 (save 39%), Amazon.co.uk
This versatile curling tool is a great example of doing exactly what it says on the tin. Or box, I should say. It's ceramic, meaning it has a lovely smooth texture that at gently holds hair around the barrel then lets it slip away easily to prevent catching and dragging. It's a wand, meaning it has a tapered barrel that can be used to create curls and waves of various shapes. Or, wrap hair from the top to bottom to create flattering loose waves with more of a kick towards the ends. It has five temperature settings, from 150c to 210c, and that's about it! And I cannot stress this enough - that's probably all you need from a curler.
______________________________________________________________
Tempted to treat yourself to a new curling wand with this Amazon Prime Day 2020 deal?
Shop the Babyliss Ceramic Curling Wand Pro deal here
Whoever said you get what you pay for had clearly never tried curling their hair with this little beauty!