Sage Green: How to use this timeless colour in any room of your home
Experts reveal how to use sage green in our homes and explore what colours go best with this calm and soothing shade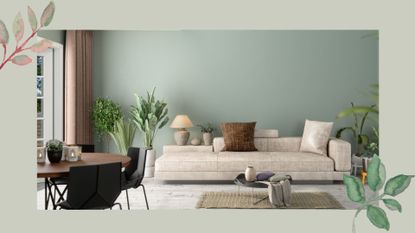 (Image credit: Getty Images)
woman&home newsletter
Sign up to our free daily email for the latest royal and entertainment news, interesting opinion, expert advice on styling and beauty trends, and no-nonsense guides to the health and wellness questions you want answered.
Thank you for signing up to Woman & Home. You will receive a verification email shortly.
There was a problem. Please refresh the page and try again.
Invite the outside in with shades of calming sage green. This wonderfully versatile colour is easy to work into existing schemes or use as the basis for a whole new look.
As our interior experts explain, this cool colour is a soothing choice if you're looking to redecorate, or just freshen up your space with on-trend accents and accessories.
Greens are dominating interior paint colour trends in 2023 and none more so than the soft, easy-to-live-with shade of sage green. As we look to improve well-being through Biophilic design, sage green is predicted by experts to be one of the most popular interior design trends over the next few years.
If you're looking to embrace the trend, read on to discover the best-selling sage green paint colours, a variety of expert-approved accent colours and room decor ideas for any space.
Why is sage green so popular?
The term 'sage green aesthetic' brings in over 11,000 searches on average a month across the UK and the US and interior and colour experts reckon the shade's natural hue is an enduring part of its popularity.
Lifestyle expert at Contura, Catharina Bjorkman, shares her theory: "Sage green conjures up feelings of being in nature. When used in the home, it provides a sense of bringing the outdoors in. As being immersed in nature is good for our mental health and wellbeing, when added to a room, sage green provides a soothing palette."
The popularity of sage green lies largely in the versatility of all the ways you can add it to your home. "Sage green is the perfect addition to any design style, especially natural, boho, minimalistic, and Scandinavian designs" explains Corban De La Vega, at Decor Matters.
"Such a calm and earthy colour, it creates a serene and neutral aesthetic. The colour can be used on the walls, in the bedroom as blankets, in the kitchen as greenery, or in the bathroom as tiles, and the list goes on. Sage green is unbelievably versatile."
What are the most popular sage green paint colours?
Dynasty Interior Flat Matt | Behr's best-selling 'sage green' paint shade is Brook Green N410-2. This silvery shade of green is a less intense version of the popular green, perfect for pairing with creamy off-white for a gentle transition from a neutral colour palette.
French Gray, Farrow & Ball
Estate Emulsion | This delicate shade of sage green is one of Farrow & Ball's best-selling sage green paint colours. Offering a cooler take on the trending tone, French Gray features a dose of black pigment to give it glorious grey overtones that prevent it from feeling too 'lively'.
How to use sage green: 9 room decor ideas
Whether you're just looking to dip a toe into the trend with accent features or submerging yourself into completely redecorating, we have an idea to inspire.
Luckily sage green pairs perfectly with a wide variety of accent colours, different materials, and furniture choices as well as plants, and foliage - so there really is a sage green solution for every room of the house.
1. Enliven walls with a splash of color
The most obvious way to welcome sage green into any room is by redecorating. Sage green is favoured as the best living room colour and the best bedroom colour, to prove its versatility as a shade that can add personality without overpowering in any space.
Choosing this calming, chalky green paint will help create the perfect tranquil backdrop that can be the basis for both a chilled living room scheme, a tranquil bathroom setting, and a serene bedroom space.
To create a seamless transition from indoors to outside sage green is also ideal on the walls in a room that has a strong connection with nature. A garden room is an ideal space to indulge in lighter sage green to help bring the outdoors inside. The soothing tone on the walls has the same effect of nature on the soul and therefore creates the ideal room for rest and relaxation.
Rooms flooded with natural light, such as garden rooms or east-facing rooms, allow sage green to feel more enlivened and vibrant without overwhelming the space.
2. Consider sage green kitchen cabinets
Choose sage green if you want a chic but neutral kitchen that offers colour without overwhelming your space. When considering the paint colour in your kitchen, sage green as a colour welcomes a refreshing feel for a space that feels inviting. The soft shade is an especially great choice for painted Shaker-style units.
"Choosing a colour like green paint for your kitchen cabinets might sound like a bold statement, but paired with open or floating shelves – which are also strong kitchen trends for this year – it helps keep your kitchen light and bright," Matt Rotherham of Gemini Worktops told us.
"If you don't want to add this splash of colour throughout the whole kitchen design, explore using one colour for your lower cupboards and a different one for wall cabinets," suggests Andy Briggs, interior designer at Optiplan Kitchens. "This is a great way to utilize both neutral and brighter colours within one space."
Food for thought: green is a much more forgiving shade, making it much easier to clean your kitchen too, as opposed to a bright white that highlights any little food mark or spill!
3. Embrace botanical accessories
To add an accent look for accessories that have ferns, palms, roses, or butterflies and insects on them – these decor elements work well with sage green as they elevate its natural, outdoorsy feel.
Think of it as a subtle way to welcome the best garden plants into your indoor decorating scheme. From the fabric for blinds and curtains - to introduce nature through window treatments - to scatter cushions, elements of nature-inspired patterned soft furnishings instantly lift a scheme.
"Sage green accessories are an excellent choice, harnessing the calming energy inherent in green but anchored with an earthiness and depth not always present in more vivid greens. It's botanical, helping to bring the outside in," colour and paint expert Annie Sloan tells us.
"If you only want a touch of sage green in your home, pick out green glassware accessories and group them together for impact, then add a few stems of foliage."
4. Add warming accents
To add a warm quality to the silvery tones of sage green to avoid it feeling too cold, choose natural materials such as gold, burnished brass and copper to counterbalance the temperature of the overall colour scheme.
"Choose warm metallic accent accessories like mirrors and light switches in brass and copper," Annie advises. In a living room or bedroom, this design principle can also be applied to your choice of furniture, as this example above shows with brass-framed tables.
The use of metallic finishes offers a glam edge to any colour scheme helping to make a home look more expensive on a budget, especially when looking at how to make a kitchen look more expensive.
5. Combine elements of nature
Earthy tones work well together, contrasting and complimenting in equal measure. As interior designer, Jennifer Kay of the Mini Interior Design Company explains, "For colour scheme inspiration, simply think of nature and all of the wonderful colours we find amongst greenery in gardens."
Pairing sage green with neutral shades and natural furnishings crafted from wood, slate, clay, and stone will enhance the natural look.
To add further notes of sage green embrace the biophilic design trend – one of the top bedroom trends for 2023, which focuses on green foliage rather than floral prints, with lots of breathing space.
6. Pair with soft textures
Use this calming shade to create a restful retreat for any room, using simple design aspects. "Sage green has elements of nature and calmness and encourages connecting with your environment. It adds a softness to any room" explains Corban. "People are focused on creating an environment that is zen-like, spa-like, or feels like a vacation within a home."
To achieve this Japandi-style aesthetic, layer the look by introducing tactile accessories to add depth and comfort. Tactile materials play a key role in helping to create a sense of relaxation.
Enhance soft sage green walls and furnishing by using tactile textures in the room, like sheepskin and knits, for soft furnishings such as cushions, throws, and rugs.
7. Highlight architectural details
For those looking for a creative way to use on-trend sage green why not paint feature walls or highlight architectural details to add depth to your decorating scheme? From a statement colour on ceilings to the perfect framing shade for a doorway, there are plenty of creative ways to use sage green in any room to add a touch of on-trend colour without overpowering the space.
Don't forget also that thoughtful tricks when decorating with colour are an easy way to make a room look bigger with paint.
8. Add expressive blocks of color
Update your kitchen colour scheme without having to repaint walls and kitchen cabinets by adding a splash of colour to a kitchen island. Adding a hint of an accent colour is a great way to embrace an on-trend tone without having to fully commit to overhauling an entire room.
"The right tones of colour are great for providing contrast or character to a space," says William Durrant, owner of Herringbone. "For example make your island stand out by adding a different colour, whether that be a darker or lighter colour to the main kitchen cabinets."
"By doing so you create a space that looks considered and beautiful but having a two-toned kitchen also makes your personality stand out and provides a sense of fun."
The same could also apply in a bathroom, where it might be a freestanding bathtub that provides the perfect place for a splash of accent colour.
9. Ground sage green walls with wooden floors
Look for flooring trends that compliment the gentle green tone. As soft shades of green prove hugely popular for walls, softer shades of lighter wood are a popular style choice for floors to soften a colour scheme.
"Green perfectly lends itself to wood flooring for an earthy, natural, and simplistic look that brings the outside in. For sage greens, pair with light oak flooring to really bring a sense of freshness and light to your space" advises Johanna Constantinou, at Tapi.
What colours go with sage green?
If you're looking to incorporate sage green into your home, but don't want to drastically re-paint your entire living space, it's worth noting that there are plenty of colours you could pair with the fresh grey-green shade.
From bolder reds to more muted whites and greys, there is a myriad of colours you could pair with sage green because it's so versatile.
Incorporating sage green into your home could mean you paint an entire room, or just opt for a feature wall. "How you use bold shades depends on how confident you are with colour and the level in which you want to incorporate it into your home," advises Rosie Ward, creative director of interior design studio Ward & Co.
"If you're looking for more subtle pops of colour, an 'accent' wall behind joinery works really well, as does the use of sage green furnishings. As a muted green, it goes wonderfully with brights, pastels, and other colours of a similar tone such as burgundy or burnt orange" interiors expert Jennifer Kay told us.
1. Navy blue
Shades of blue are often the perfect complement to green hues, due to the close relationship on the colour wheel meaning the two palettes have similar undertones.
But rather than matching the watery tones, we are seeing striking contrasts making the most impact when it comes to pairing with sage green. Namely, sophisticated shades of navy, which create a striking contrast to the soft neutral tones of the grey-green.
"More earthy than a leaf green with a delicate silvery tone reminiscent of frosted sage, it works well in so many settings but it's especially lovely when teamed with dark navy and duck egg blues or deeper, fresher greens" explains Helen.
2. Pink
Sage green is also the perfect backdrop for both warm and cool pink colours. Go bold with hot pink (another on-trend shade) or cool with blush pink paint colour. Sage green will cool down warmer pink shades for a fresher look.
"A saturated sage green can look soft and whimsical when paired with pastel pinks" explains Helen. "Why not add in accents of brushed brass and velvet for a touch of glam."
This look is especially effective for a bedroom or living room scheme, where it's easy to add a hit of accent colour by adding textiles. A super-easy way to combine the two is via your bedding or scatter cushions, where a soft blush pink goes perfectly with the sage green.
3. Brilliant white
As with most other colours, sage green pairs perfectly with crisp white colour accents – creating an overall calm and muted look. In a room that's predominantly white or cream, it also adds a touch of warmth.
An easy way to combine white and sage green is to have one soft green signature wall, with the remaining walls painted white.
For a decorative way to introduce a splash of sage green, you could incorporate a feature wall that celebrates nature – inspired by this Woodland Wallpaper By James Wiens at Wallsauce.com. Or, in kitchens, you could have your cupboards sage green and your walls white, or the other way around.
4. Pale grey
With shades of grey taking over as the new neutral in our homes, it's often the case that pale grey takes the place of brilliant white, offering a softer shade for walls that can feel less clinical than stark white.
In the same vein as pairing with white, sage green and pale grey can also look stylish when paired together, as the green will lift the grey and add some vibrancy to your space.
In a kitchen colour scheme, team sage green cabinetry with light grey walls to provide a warm, contrast. In a living room apply the same principles, pair sage green sofas with pale grey walls for a complementary neutral scheme.
5. Fiery red
When it comes to complementary colours, a saturated red is the best pairing for sage green if you're feeling brave. Red and purple, as warmer colours, can work nicely against the cooler tones of sage green. You could pair the two via accessories, or you might want to pair a sage green wall with a red, brickwork, or tiled floor.
However, it's advised to avoid two bold wall colours, so steer away from combining sage green and red on your walls. Instead, we recommend incorporating the two shades in a more subtle way, via flooring, furniture, soft furnishings, accessories, or bedding.
The boldness of Pantone's Colour of the Year 2023 Vivid Magenta would be the ideal colour clash to accentuate soft sage green.
6. Golden yellow
For more vibrant decor, consider pairing sage green with some similarly fresh, but brighter, spring and summer colours, such as yellow. This is the perfect option for those who want to elevate the decor with feel-good citrus shades.
We love the option of yellow furniture in a sage green room – such as a living room or a bedroom. Or, you could try yellow bedding in a green room, as a way to test out whether you like the combination.
Amy Wilson, interior designer at 247 Curtains suggests: "For a mood-boosting take on green interiors, try introducing joyful tones through yellow curtains to give your home a hit of dopamine. Using both these colours in tandem creates a happy home which replicates the brighter seasons of spring and summer all year round."
"Yellow does not have to be in your face, there are so many tones to choose from to create a peaceful space that's both bright and light. For example, if your home is covered in trendy sage, try pairing it with sorbet lemons shades "
7. Burnt orange
Given the affiliation with nature, it's no surprise that sage green pairs so perfectly with rich shades of terracotta, burnt orange, and rust shades that all feel derived straight from the earth to add richness and depth to the soft base shade.
"Sage Green is a light and cool silvery green that works well with earthy clay tones," says Erika Woelfel, Behr's VP of Color and Creative Services. Pairing a sage green with a warmer colour (like terracotta, burnt orange, coral, or mustard) can also lift the colour to really help it pop."
8. Forest green
To create a more cohesive colour palette try layering different tonal depths of the same colour. A very on-trend green pairing is that of forest green and sage green, to deliver a light and dark variation on decorating with green.
"To use contrasting colours of the same shade, play with a mix of tones from the same colour mix," suggests Paula Taylor, head stylist at Graham & Brown. "For example, try forest green paint with sage green for a layered look and added warmth to a living room."
Whether using sage green on the walls and choosing forest green for statement furniture pieces, a key sofa trend for 2023 incidentally, or using the look in reverse the two-tone effect is ideal for creating an entirely nature-inspired scheme.
9. On-trend browns
Brown continues to be one of the most popular colour trends of this year, and spoiler alert – it is one of the biggest interior paint colour trends of 2024.
Being a colour derived from nature brown pairs perfectly with the natural appeal of sage green, creating a soothing colour scheme that feels like a country landscape. Whether used in small doses, as seen here with furniture details and brown cushions providing an accent colour on a neutral sofa against a calming sage green painted wall or whether you choose to paint the walls brown and use sage green as the accent, this colour combination is always a winner.
The earthy, warm tones of green and brown will always create a grounding tonal palette that is ideal for any room to provide a sense of serenity.
FAQs
Is sage green a neutral?
As a soft, soothing shade it's easy to see why sage green could be considered a neutral tone but because there is a defined colour pigment it can't truly be counted as neutral. However, that's not to say it can be used in place of a neutral for the same effect. "Muted and subdued, soft greens add more interest to a scheme than a traditional neutral" explains Helen Shaw, at Benjamin Moore.
However, in a similar way as the best white paint colours or soft greys sage green can feel timeless and therefore act as the foundation of a classic decorating scheme. "Sage green can take you from season to season."
It is in fact so popular with Helen and her design team that the gentle shade of silver-green 'October Mist' was announced as 'Color of the Year 2022'. The Benjamin Moore Color & Design team was inspired by "colour in nature and explored how green is a foundational colour; a grounding canvas from which endless combinations can be achieved."
Is sage green warm or cool?
"Everyone has their own perception of sage green and generally it hovers between a grey/green shade to something a little warmer that has a splash of yellow through it," explains Patrick O'Donnell, international brand ambassador at Farrow & Ball.
"Sage green is a versatile colour and can be both warm or cool depending on the saturation," Helen Shaw, international director of marketing at Benjamin Moore. "Saturated hues produce a deeper, warmer tone whilst softer shades can create a cooler, more neutral finish. This makes for an easy colour to decorate and pair other colours and textures with."
Patrick advises: "If erring on the cooler option look no further than Card Room Green which brings a certain classic elegance to kitchen cabinetry or as an accent on a vanity unit or claw foot bath in an otherwise romantic setting of earth pink walls of Setting Plaster. If looking for something slightly softer and warmer, French Gray will bring an easy charm to a living room or for a perfectly relaxing bedroom backdrop!"
What colour furniture goes with sage green walls?
Sage green walls provide the perfect backdrop for pretty much any coloured furniture – it all depends open the look you want to achieve. The softness of sage green acts as the ideal buffer to create a striking look for white furniture, particularly in a kitchen with the colour used on the walls as a backdrop for white cabinets and furniture.
At the other end of the colour spectrum sage is also ideal to enhance matt black furniture, to make it pop without causing a stark contrast – as would be the case against white or grey walls.
If you're looking for a more rustic, country-style look opt for wooden or rattan furniture pieces. All temperatures of wood tones or natural rattan are perfectly paired with any shade of green, particularly sage green because it offers a softness that complements the natural appeal of wooden materials.
Sign up to our free daily email for the latest royal and entertainment news, interesting opinion, expert advice on styling and beauty trends, and no-nonsense guides to the health and wellness questions you want answered.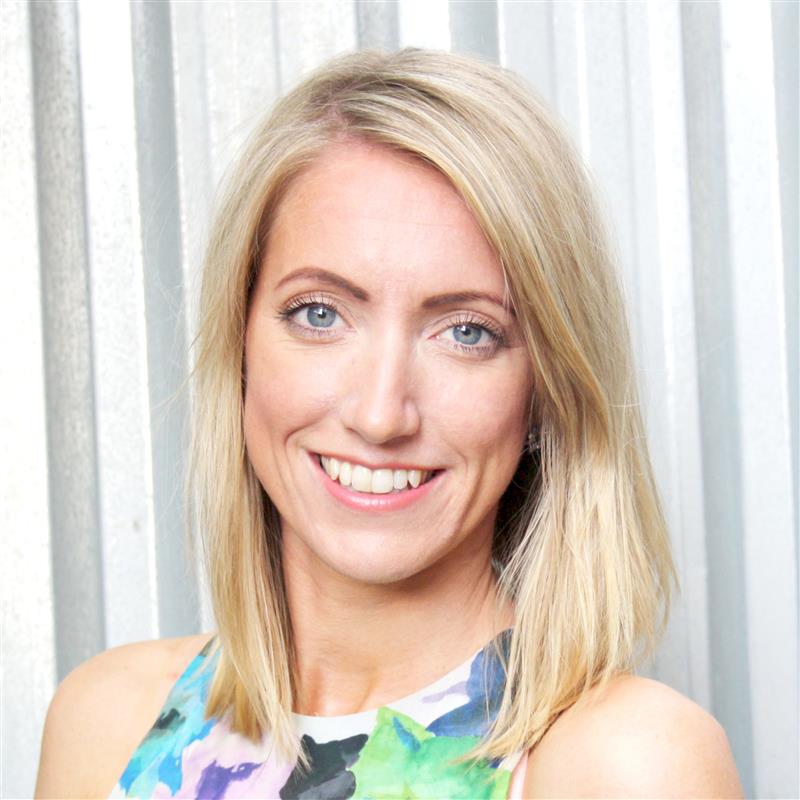 Tamara is a highly experienced homes and interiors journalist, with a career spanning 19 years. Now the Lifestyle Editor of womanandhome.com, she has spent the last 16 years working with the style teams at Country Homes & Interiors and Ideal Home, and it's with these award-winning interiors teams that she gained a wealth of knowledge and honed her skills and passion for shopping, styling and writing about every aspect of lifestyle and interiors.
With a keen eye for the latest interior trends, there's not a lot she doesn't know about home decor – whether it's what colour we should be painting our living rooms next season, or if the latest 'must-have' buys are actually worth investing in.
A true homes and interiors expert, Tamara has served as an ambassador for leading interior brands on multiple occasions, including appearing on Matalan's The Show and presenting at top interiors trend events such as the Autumn Fair and Spring Fair.

With contributions from