Interior Design Trends 2024: 10 home decor trends to inspire
Explore the most influential interior design trends, from tactile materials to quiet luxury influences there's an element to inspire all homes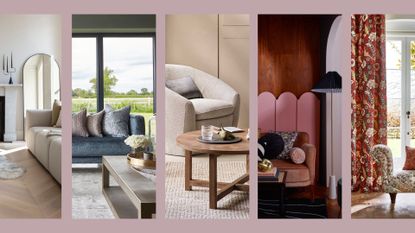 (Image credit: Studio Dean | Prestigious Textiles | M&S | George Home)
woman&home newsletter
Sign up to our free daily email for the latest royal and entertainment news, interesting opinion, expert advice on styling and beauty trends, and no-nonsense guides to the health and wellness questions you want answered.
Thank you for signing up to Woman & Home. You will receive a verification email shortly.
There was a problem. Please refresh the page and try again.
Whether you're looking for modern materials to influence a renovation project or simply seeking the latest colour trends to redecorate on a smaller scale, the leading interior design trends 2024 offer inspiration for all your decorating endeavours.
Embracing influential interior design trends, whether innovative new kitchen designs or leading bathroom trends, doesn't mean you have to overhaul your existing home decor with each season, these ever-evolving decor trends inform inspirational aspects to incorporate into existing schemes to revive and refresh homes.
Alongside significant interior paint colour trends in 2024 these are the key design elements and materials that will influence home furnishings throughout the year ahead...
Interior Design Trends 2024: 10 influential designs to inspire
Many of the hottest trends follow the interior design trends of 2023, where we are striving to uphold a sense of longevity to create a timeless appeal. It is therefore no surprise that each element of design considers comfort and functionality in complete alignment with style.
1. Warm neutrals
The warming neutral colour palette will continue to reign supreme in 2024, endorsed by the announcement of Dulux's Colour of the Year 'Sweet Embrace' – a pink-toned neutral.
As one of the best living room paint colours and most soothing bedroom paint colours warm neutrals are replacing our penchant for shades of grey – because grey can often leave interiors feeling cold and uninviting.
Selecting the wrong depth of tone is in fact one of the biggest mistakes you can make when decorating with grey. At least with the continued popularity of warm neutrals, there's no risk of any rooms lacking warmth in 2024.
"Bye-bye grey – finally," exclaims Cathy Dean, CEO and founder of interior designer company Studio Dean. "Now, it is becoming all about warm, calming neutrals. This has been Studio Dean's signature palette forever because it feels like a hug as you walk through the door. Look to nature to create warmth with earthy, stony tones, natural materials and layered textures."
Cathy Dean is the founder and CEO of Studio Dean. She is obsessed with the way that calm and considered homes can change people's everyday lives. Her biggest thrill is delighting her clients with stunning, purposeful designs that they would never have dreamed up by themselves.
2. Antique aesthetics
There's something undeniably comforting about the familiar, which is most likely the drive behind the rising popularity of antique aesthetics. Furnishing our homes should be a tapestry of who we are, through unearthed treasures and passed-down family heirlooms that tell our own personal story.
"An increased interest in incorporating vintage items into home decor is becoming more evident, expect to see homeowners solidifying this aesthetic for the year ahead," says Sam Sutherland, interior stylist at curated shopping emporium withflitch.com.
"Whether that's shopping for antique-looking dupes, or sourcing one-of-a-kind homeware, the rustic, aged look is in." Think of imperfect pieces that show endearing signs of wear and tear. Deep-hued furniture, aged leather and rich textures will all add depth and warmth to a room, which is just what you want as the colder months endure.
"The great thing about the Antique Aesthetic trend is that it can be easily incorporated into an existing scheme, simply layer in more rustic feeling accessories, soft furnishings and colours. Don't be afraid of pattern either, we love to see delicate florals paired with classic stripes or more painterly designs."
3. Comforting textures
There's still no escaping the appeal of tactile fabrics and materials to aid our sense of comfort and integration within our interiors. Touch continues to play a powerful role in how we feel in our homes, and therefore plays a significant role when it comes to choosing furnishings.
Boucle is still very much a core part of this trend, you'll be seeing it everywhere from teddy bear bedding to upholstered furniture and window treatments.
"A calming collection of tactile textiles and casual finishes, our new seasonal collection blends cool Scandi ceramics with chunky boucle for a comfortably chic aesthetic," says Karen Thomas, head of design at Marks & Spencer.
"Light-toned wood and natural stone paired with a tonal grey palette across the bedding and throws offer total tranquillity, transforming your space into a peaceful oasis."
Scandinavian design has a heavy influence on this trend, where even simple items offer a depth of feeling because they appeal to multiple senses.
4. Scandinavian influence
Speaking of Scandinavian influence there's a trend to celebrate a Scandi evolution for the year ahead. As pared-back interiors continue to be popular so does the effortlessly chic Scandi decor, much like Parisian style decor it is a timeless look that endures and evolves to stay forever relevant.
"In 2024, the Scandinavian interior design ethos is poised to evolve, embracing a blend of its signature minimalism with a touch of opulence," says Kate Duckworth, Trends & Interior Expert, at Swift Direct Blinds.
"Renowned for its clean lines, functional elegance, and abundant use of light, next year's iteration of Scandinavian design will incorporate a new dimension through the introduction of luxurious textures and warm tones."
Kate adds: "The typically understated palette of the best white paints and cream will be complemented by sumptuous materials like rich leather, and intricately woven textiles."
5. Sustainability
Sustainability is no longer a buzzword that few are aware of, sustainability has very much become a way of life when it comes to designing and making home furnishings.
"The move towards sustainable and environmentally friendly living spaces has seen a significant upsurge," says Nicolene Mausenbaum, interior designer and founder of Dezyna Interiors. "2024 will see an increase in the application of natural biophilic materials such as wood, cord, stone and natural fabrics."
"Not only do they add a touch of warmth and luxury, but they also help improve the air quality of your space. Incorporating Biophilia such as organic materials, plants and the like into any environment has proven to have positive effects on well-being, stress reduction, and cognitive function."
"Homeowners are looking to introduce materials that go further, rather than just being something aesthetically pleasing to look at," says James Scully, founder of flooring designers Recork.
"For example, people want to introduce a material that is not only sustainably sourced but also gives back to the environment in the process - and cork is a great example of that. Across a 200-year life span, cork is harvested 15 times without any damage to the tree, and it simply regenerates after each extraction."
Nicolene has worked for many years as an interior designer on both commercial and residential projects. Nicolene specialises in holistic design, considering the wellness of the mind, body and soul. Nicolene combines the practices of biophilic design, colour psychology, human biology and ergonomics in her designs.
Even how we source and preserve our furnishings has become much more sustainable, with the soaring popularity of buying second hand furniture and trying the latest IKEA Billy Bookcase hack to give new life to pre-loved items.
6. Art Deco design elements
Curvature and arches were a huge trend for 2023 and they continue to resonate with home design in 2024. Fluid arc shapes in many of the new season collections echo the grandeur of Art Deco design.
Alongside the use of archways and curved lines, there's also a penchant for rich velvets and tactile materials that exude luxury, all very familiar with the era of Art Deco.
"Art Deco is a trend to watch out for in 2024," predicts Kate. "This timeless trend is set to evolve into a captivating fusion of elegance and contemporary innovation."
"While retaining the hallmark geometric patterns, luxurious materials, and rich colours that define the style, the evolution of art deco will be characterised by a bold embrace of oversized pieces."
"Grandeur will take centre stage as living spaces welcome larger-than-life furniture, statement lighting fixtures, and dramatic art installations."
7. Continued quiet luxury
The understatedly chic aesthetic of the quiet luxury decor trend will continue to prove hugely popular, embracing both the neutral colour palette and the element of sustainable thinking – buy less, buy right.
"As society becomes more conscious of sustainability and ethical practices, the appeal of quiet luxury in the home will very likely increase," says Gloria Sanchez, founder of Tailored Living Interiors.
"It's a trend that aligns with the new generation's mindset, which increasingly endorses the virtues of quality product design and long-term sustainability. It's not just a fashion trend; it's quickly becoming a lifestyle choice."
"The look and feel that quiet luxury transfers to a space is both timeless and contemporary. 10 years ago, before the term "quiet luxury" was brought into fashion, something which we used to call "understated luxury" and even now, some of these earlier design schemes are still as relevant today as they were back then."
The ethos is that by investing now in high-quality, timeless pieces, you'll ensure your design choices remain relevant and able to endure changing trends for years to come – meaning quiet luxury is an interior trend that can help add value to your home for years to come.
Gloria adds: "This approach helps create a more sustainable living environment and saves you time and money in the long run, as you won't need to keep updating and refreshing the decor of your home."
With over 10 years of experience Gloria, hailing from Andalucia in Southern Spain, trained and qualified as an interior designer at the world-renowned school of design, KLC. Since then she has been realising her long life ambition of creating unique and beautiful homes, demonstrating her expert eye for design and interior styling.
8. Satin nickel metallics
Metallics play such a diverse role within each and every home. For some, metallics may only be the finishing touches to the decor; from door handles and hinges to plug sockets and switches.
While for others furniture pieces may be how they choose to incorporate metallic elements. Whichever it is, there's no denying that metallic touches play a role at some point and therefore any changes in tone and material are hugely significant when redesigning a room.
"Metal interior design trends move slowly as it's not a cheap or simple fixture to replace or update," Explains Cathy. "Brass has had a good run and is now slowly fading out to make room for this soft, brushed metal, which is much warmer than polished chrome. I predict we will see a lot more of it in 2024 and beyond."
Incidentally changing your fixtures and fittings to stylish metallic finishes is a great way to make a home look more expensive on a budget.
9. Upholstered walls
2024 is set to be the year of textured walls. Where the most popular patterned wallpaper trends overpower but the latest colour trends fall flat there's a desire for alternative thinking to create intrigue on walls without overwhelming the space.
"I always lead clients away from a 'feature wall' which can look dated and towards subtle textures on the walls. Soft silks or natural fabrics give instant softness and luxury to a space and make a statement without shouting and this will become a big trend in 2024."
"Wall panels are an interior designer favourite, as a device to provide an alternative to wallpaper, paint or to create a focal point on a large wall," says Lucy Mather from luxury home emporium Arighi Bianchi. "They're a clever way to instantly elevate a room's aesthetic, giving it a luxury boutique hotel look."
"For 2024 it's upholstered wall panels that are popular – for their comforting and textured appeal. They're also a fantastic and easy way to add extra insulation to a cold wall."
Mountable in both horizontal or vertical configurations, upholstered wall panels are particularly popular in bedrooms to create a backdrop for a bed that feels worthy of a luxury hotel bedroom.
10. Folklore
A revival of the Folklore trend and homespun charm is expected to be celebrated in 2024 through both fabric and wallpaper designs – as predicted by Marie Goodwin, the head designer at decorative fabric specialists Prestigious Textiles.
"Painterly woodland scenes will be popular for cosy living and bedroom room settings, as well as in delicate embroidery which will be seen on wall hangings and textile accessories."
"The Folklore trend is all about leaning into nature and using it to create a sense of playfulness and comfort in a space. When committing to this look, more is more when it comes to pattern so opt for varying designs in complementing colourways that you can layer with upholstery and soft furnishings."
Sign up to our free daily email for the latest royal and entertainment news, interesting opinion, expert advice on styling and beauty trends, and no-nonsense guides to the health and wellness questions you want answered.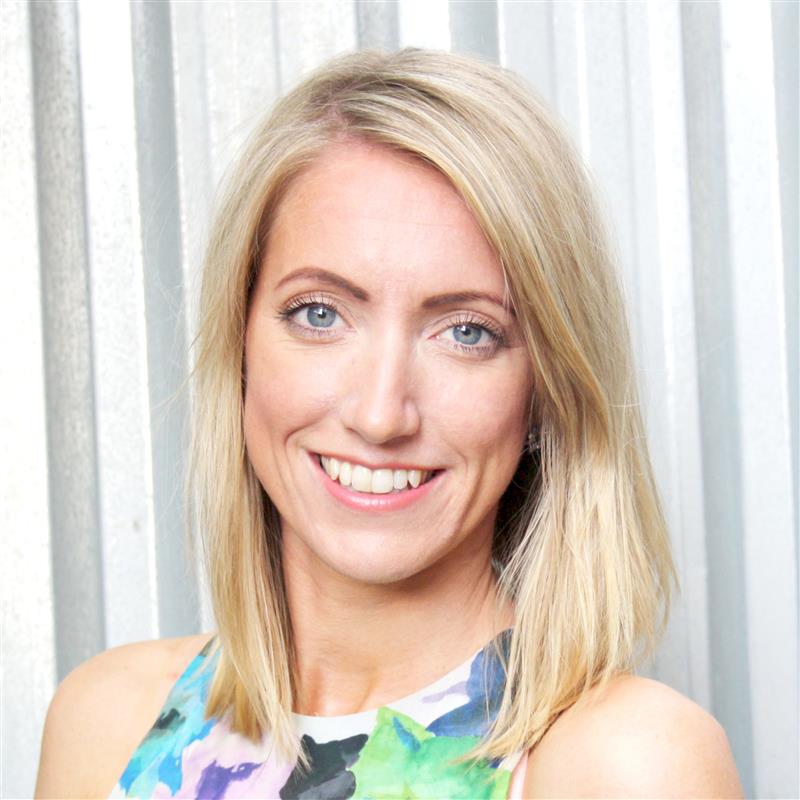 Tamara is a highly experienced homes and interiors journalist, with a career spanning 19 years. Now the Lifestyle Editor of womanandhome.com, she has spent the last 16 years working with the style teams at Country Homes & Interiors and Ideal Home, and it's with these award-winning interiors teams that she gained a wealth of knowledge and honed her skills and passion for shopping, styling and writing about every aspect of lifestyle and interiors.
With a keen eye for the latest interior trends, there's not a lot she doesn't know about home decor – whether it's what colour we should be painting our living rooms next season, or if the latest 'must-have' buys are actually worth investing in.
A true homes and interiors expert, Tamara has served as an ambassador for leading interior brands on multiple occasions, including appearing on Matalan's The Show and presenting at top interiors trend events such as the Autumn Fair and Spring Fair.