Experts reveal 9 essential tips for buying second hand furniture
We asked the experts for their go-to advice when searching for a bargain to ensure a pleasing purchase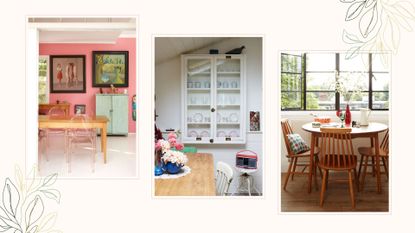 (Image credit: Future)
Buying furniture second hand can be a delightful – but also a daunting – business. But fear not because we've asked interior designers and experts for their essential tips for buying second hand furniture successfully.
While there are easy-to-make mistakes when buying second hand furniture ultimately you can bag yourself a truly unique piece for a fraction of the price. Plus, it encourages sustainable living that is good for the environment as well as your wallet.
While traditionally second hand furniture has been bought in thrift stores, antique shops, or at auctions, the advent of the internet means that you can now buy it online with ease. This makes shopping more accessible, convenient, and easier, but it also throws up new problems as you're unable to inspect something before you purchase and are totally reliant on the seller being open with information about it.
To give you a helping hand when it comes to second hand furniture shopping, we asked a group of experts for their top tips on how to bag a real bargain, whether it's online or in person.
Essential tips for buying second hand furniture
From checking labels and the quality of the material to not rushing and doing a cross-search, if you're planning on going thrifting, make sure you read these expert tips first.
1. Do thorough checks first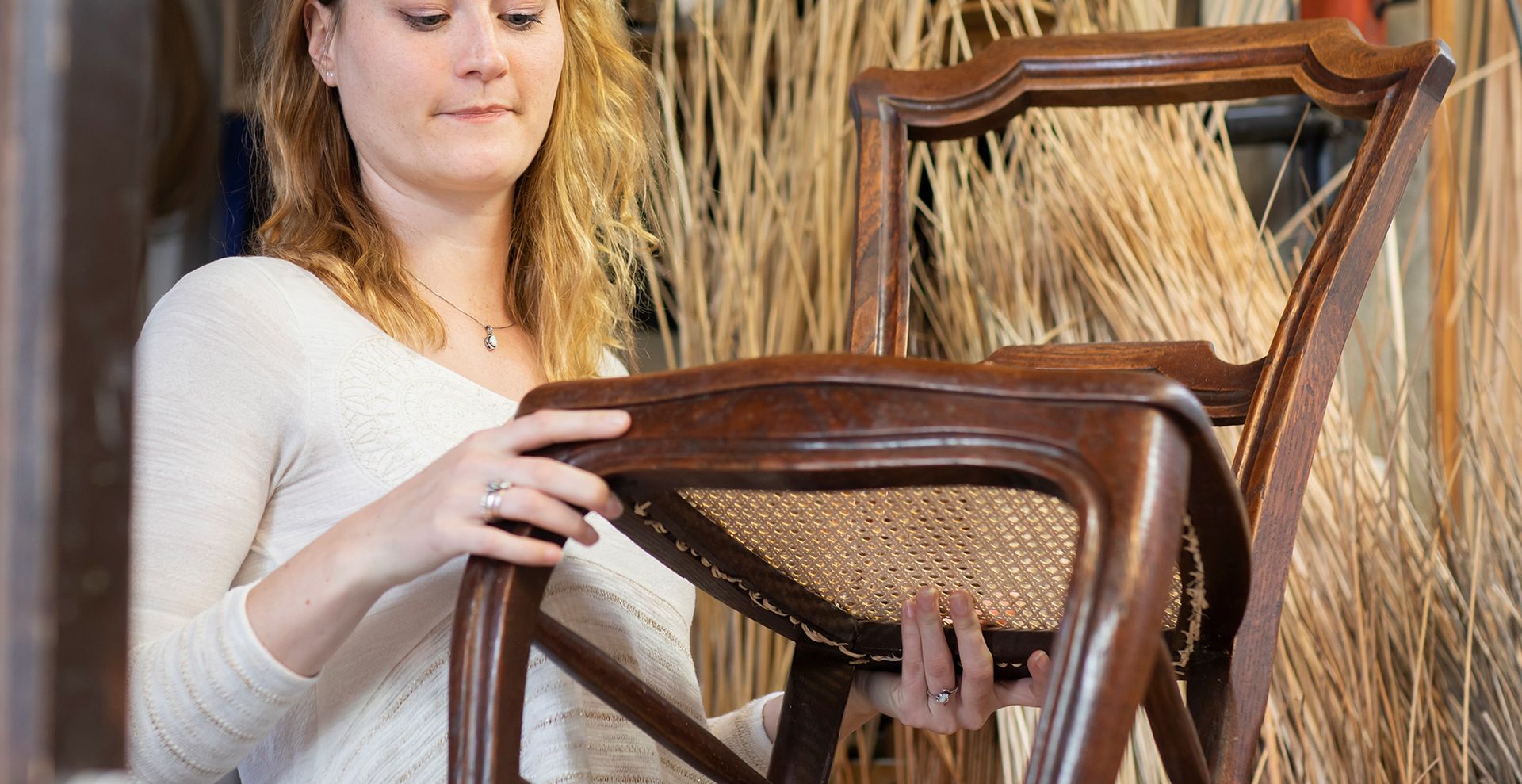 It might seem obvious but this is the single bit of advice that all the experts suggest. While you might have fallen in love with a piece of furniture, make sure you still use your head when purchasing it and, if there is damage, think about how fixable it is.
"First, I look for any obvious damages," says blogger Chantelle Hartman Malarky. "But don't let those discourage you. If they are fixable, weigh the pros and cons. Overall, make sure you see the potential in the piece. The vision should be somewhat there prior to purchasing."
If the damage doesn't look like it can be fixed, you might need to walk away. "Check the piece carefully for any signs of irreparable damage, whether that's rotting wood, water damage, burn marks or woodworm, as this structural damage is difficult, expensive, and usually not worthwhile to fix," says Harriet Pringle, founder of Narchie.
2. Ask for as much information as possible
When you're buying a piece of second hand furniture online, you can't physically touch it, open the drawers or sit on it to see how comfortable it is. You need to, therefore, be extra cautious and don't be shy about asking for more information.
"Read, read, read," says furniture designer Jerri Hobdy. "Photos capture a lot, but make sure you carefully read all descriptions if you find a piece online that you just must have."
"If descriptions online are really short or photos are few and not well-lit, I would be extra cautious. It is in the best interest of any second hand or vintage dealer to accurately disclose the condition, so look for sellers or dealers who are doing just that with ample information."
"Check dealer reviews if available; online sites like Etsy show all reviews for each shop and the owners have no control over what is posted, so you can get an honest assessment of the quality of the dealer's products and service," says Elinor Mason, founder of vintage emporium Vintage Adirondack. "Online marketplaces like Facebook Marketplace are more of a 'buyer beware' situation. Sellers may not feel obligated to point out flaws and, if you don't inspect carefully, you may bring home something damaged."
That said, Facebook Marketplace tends to be local, meaning you can go and inspect the furniture in person before committing. "If you are buying locally through Facebook Marketplace, it can be as good as buying in person because you can always request an appointment to see it in person and pay on the spot if you like it," says Stella Guan, furniture designer at Bezier Home.
3. Look for labels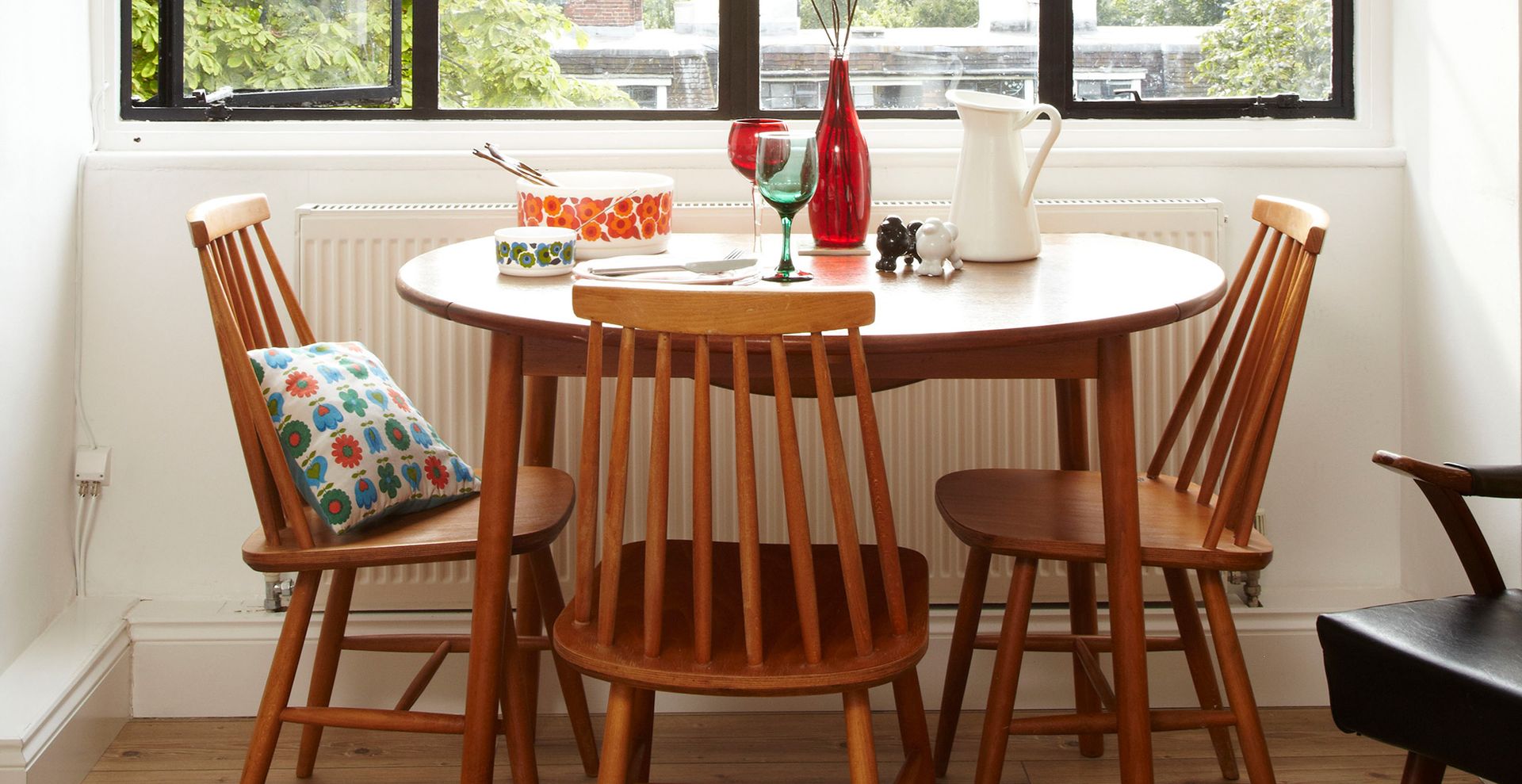 Just like you would when buying clothes, make sure you look out for labels on second hand furniture.
"Doing a quick online search for a tag or label you're not familiar with can provide a lot of information about the quality of the manufacturer and the value of the piece," says Elinor. "You may find a designer or manufacturer stamp or label, or even a signature, on an older piece of furniture that is known and valued. They will almost always be a good indicator of quality."
4. Be imaginative
Don't dismiss a piece just because it isn't exactly what you're looking for – you might be able to make it into something really special. "With a quick coat of chalk paint, ugly brown wood can be transformed into the perfect piece for your home," says Elinor. "But be aware of your time and ability. If you work hard and have limited free time, a project piece can become a source of stress and resentment."
"Be imaginative when you're buying second hand sofas or chairs. If the fabric seems outdated or doesn't suit your aesthetic, but you love the shape, remember you can always have an item reupholstered," says Harriet. "Although this can be costly to get done professionally, you'll be able to create a piece that is completely bespoke to you. Plus, it's usually cheaper than buying new."
Take inspiration from the latest interior paint color trends and DIY projects such as IKEA Billy bookcase hacks to carry out on-trend makeovers on the pieces you buy.
5. Don't rush into making decisions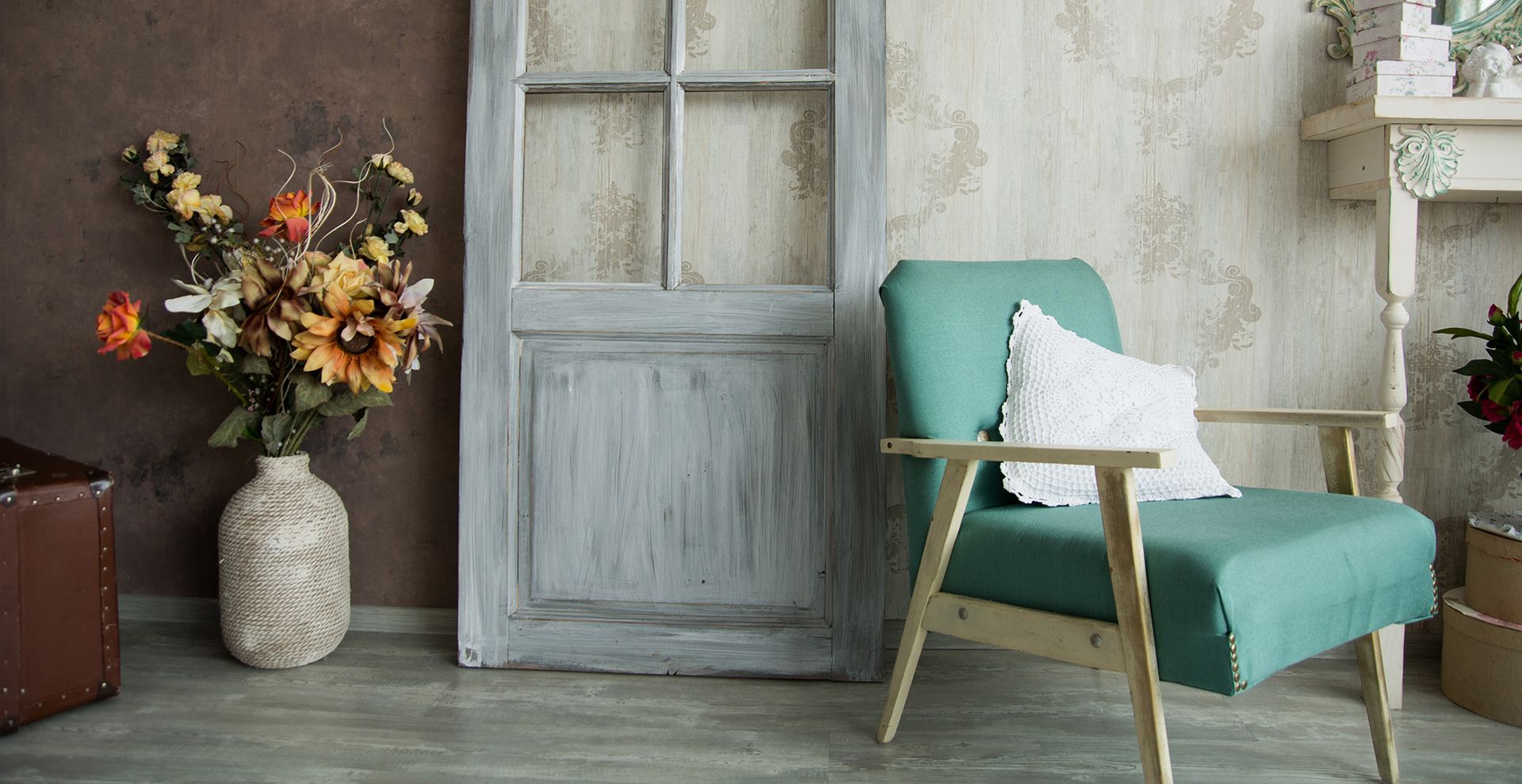 Finding the perfect piece of furniture often takes time but it's important that you don't become impatient and settle on something that will 'just do'.
"Keep in mind that discovering the ideal item may require patience, but the search is often as gratifying as the end result," says Artem Kropovinsky, interior designer and founder of Arsight.
6. Focus on unique pieces
"The benefits of buying unique pieces are twofold: firstly if you decide to sell the furniture again in as-is condition, a unique design or famous design will sell way faster than others," says Stella. "Secondly if you decide to DIY and refinish it, you can make more money than you got it for."
On that note, Stella adds: "Be very quick in making your offer when you see unique second-hand furniture, especially in places like Facebook Marketplace because they usually get snatched up in minutes."
One of the biggest advantages of buying furniture second hand is that it's unlikely to be mass produced and you won't find something similar elsewhere. But, even in the vintage world, there are pieces of furniture that are commonplace and pop up everywhere. Try to avoid these and do your research to look for truly unusual pieces.
7. Check the condition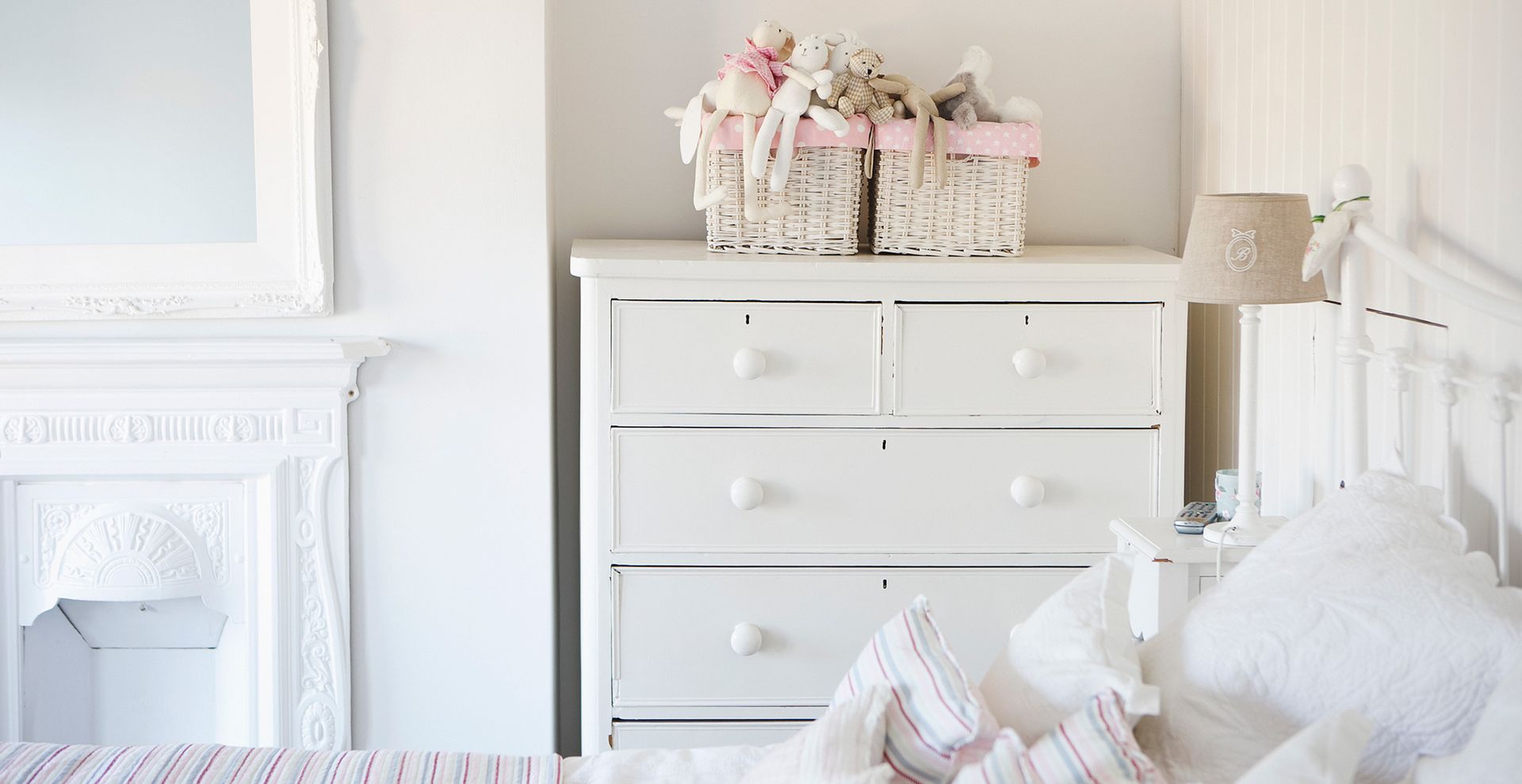 Most second hand furniture will contain some kind of wood and it's crucial that you check it's in good condition before buying. "Research and look at the type of wood when buying a second hand wooden piece, as this can depend on how durable the item will be," says Harriet.
"If you're looking for the lasting factor then opt for hardwoods such as oak or maple as these make strong and long-lasting pieces of furniture."
It's also important to check the wood for infestations. "If you are able to look at the furniture in person, don't forget to look for signs of termites if it's wooden furniture, "says Stella. "Look for droppings that resemble dry coffee grounds and damages to surfaces like sunken spaces or small holes on interior parts of the furniture."
8. Do a cross search
A big advantage of buying online is that you can compare the price you are looking to pay against competitive prices, and you can do so quickly and efficiently.
"Many sellers list their furniture on multiple sites to expand exposure but due to the fact that some platforms charge way more commissions than others, sellers have to raise prices on those sites. Get the best bargain buying on low-fee or no-fee sites," suggests Stella.
9. Check the returns policy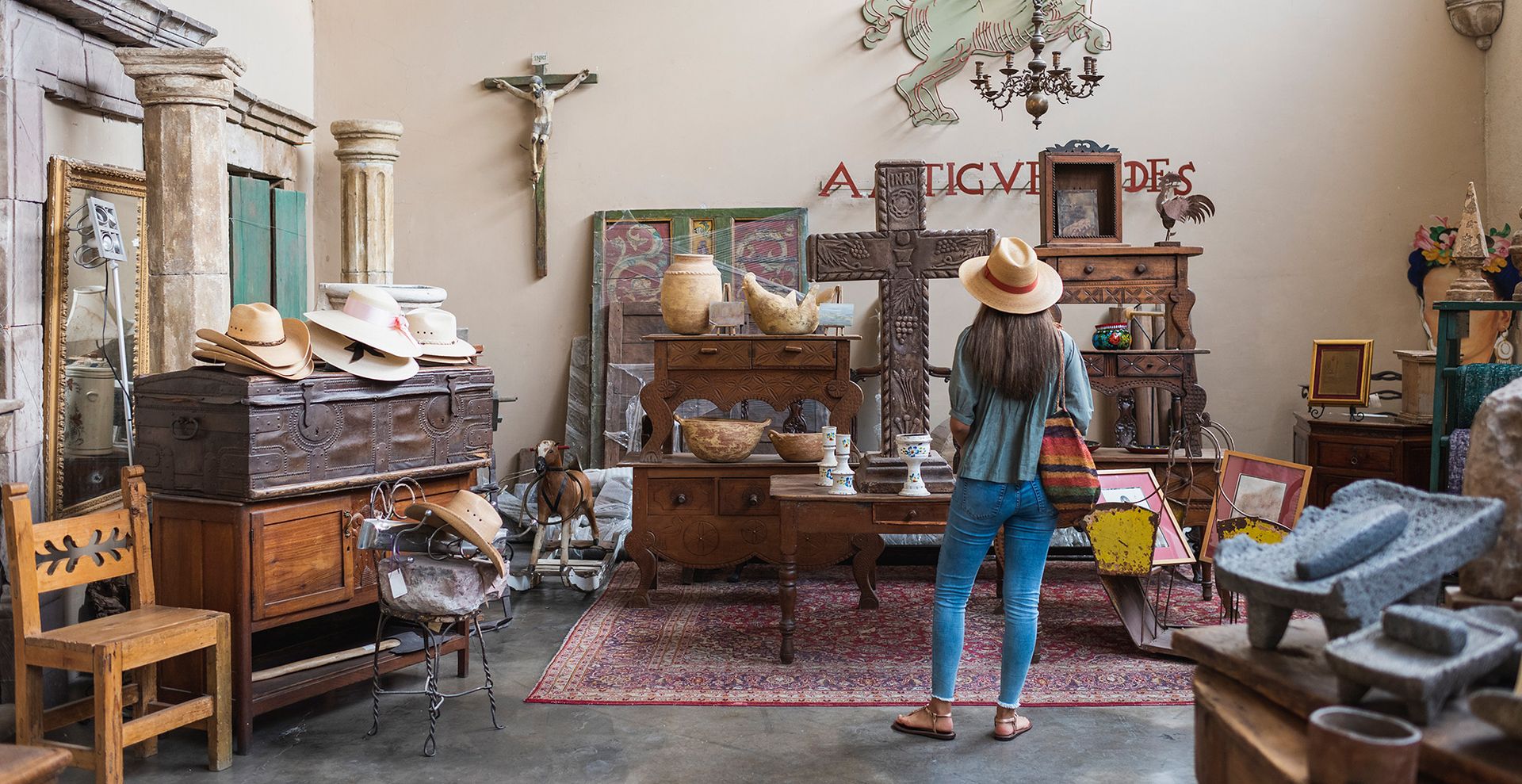 When you buy new products from shops, they usually come with a returns policy. This may or may not apply when buying second hand furniture, depending on where you are buying it from. Whether it's online, in-store, or at an auction, make sure you know what the details are about bringing it back before you purchase it.
"Familiarize yourself with the seller's return policy in case you are dissatisfied with the acquisition," says Artem.
Some retailers may let you return it if you have a change of heart, some might allow returns if you find an expected fault, while others won't accept returns under any conditions.
How to safely buy second hand furniture?
It is important to remember that second hand furniture comes with a certain degree of wear and tear, so it's not held up to the same standards as buying new. It is perfectly safe to buy furniture second hand but there are some things you need to be aware of when doing so.
"Examine for any unsecured joints or hardware - always check for stability and any broken or absent components," says Artem. "Steer clear of items with sharp edges or protruding nails and confirm the furniture's height is suitable for your requirements."
There are also some things that you shouldn't buy second hand. "Never, ever buy used mattresses, children's or baby furniture, or other personal items second-hand. Bedbugs and other pests can be present but unseen. And baby furniture may have been recalled for safety issues," says Elinor.
"Furniture made before 1978 may contain lead paint," Elinor warns. "If the piece you love has alligatored or chippy paint, it's worthwhile to buy an instant lead paint test swab to be sure. Lead paint is especially dangerous to young children."
Is it better to buy second hand furniture?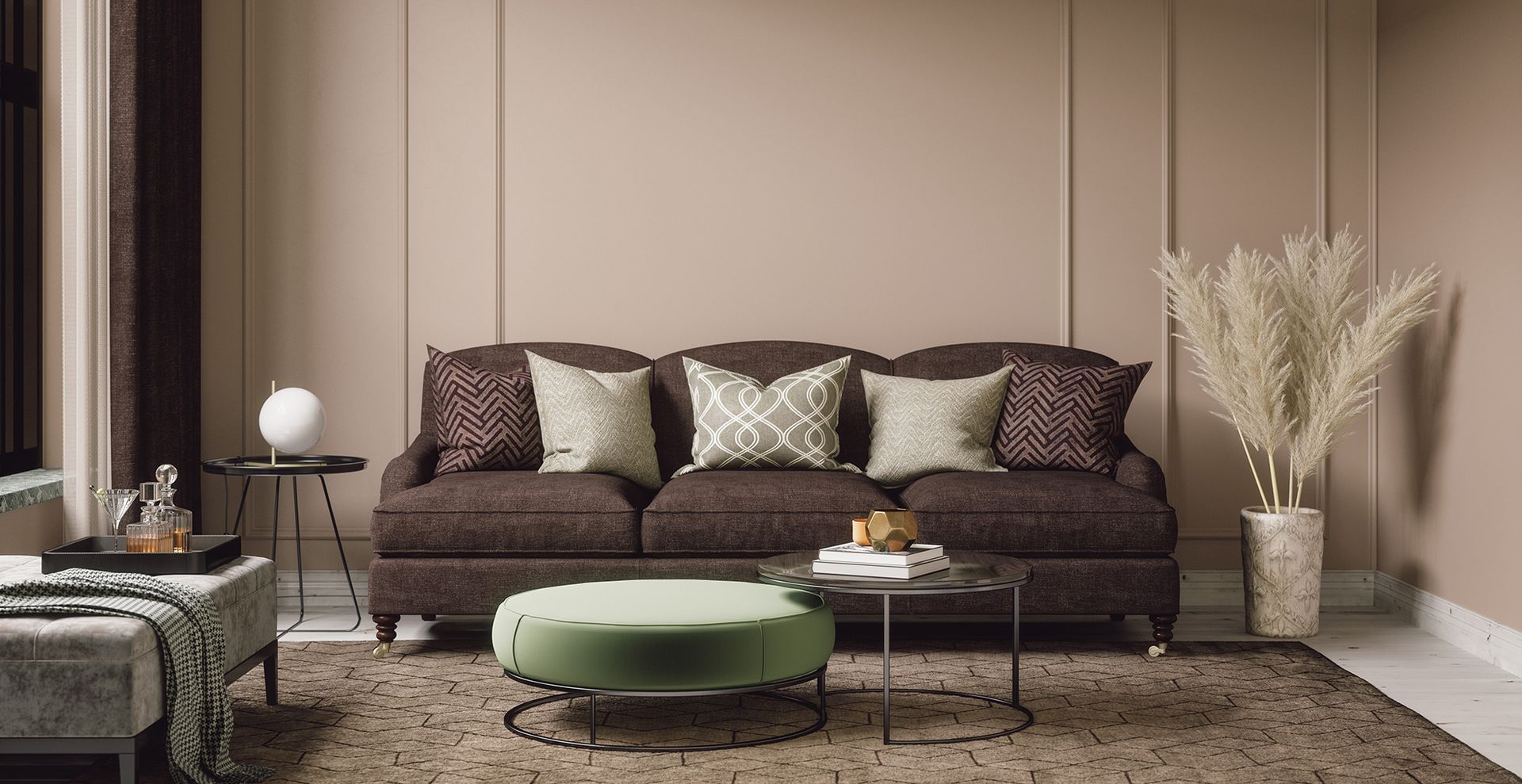 This will depend on your personal preference and budget to some extent but there are lots of advantages. "The craftsmanship of older pieces is hard to replicate," says Chantelle. "I believe in the power of stripping items down and giving them their greatest potential. In the end, you're likely saving hundreds with a beautiful piece to brag about, especially if you revamped it."
"Not only is it the most sustainable way to shop for your home, as it helps give new life to something that would otherwise be chucked away, but you can also get cheaper, better quality, and unique designs at a fraction of the price," says Harriet. "It is also the quickest and most efficient way of purchasing for your home, as you don't have to wait for long lead times."
How to check second hand furniture?
How you check second hand furniture depends on whether you're buying it in person or purchasing it online. If you can touch it, Elinor recommends: "Inspect the structure. You may be able to tighten wobbly tables or chairs with the turn of a screw or a few drops of glue, but some pieces are forever weakened and will be more trouble than they're worth."
She also suggests you take extra time and care to judge the quality. "Is the piece made of solid wood or veneer or even particleboard? Furniture made with cheap materials won't hold up with use like pieces made with quality craftsmanship."
Alternatively, you may be buying online and not be able to physically check the piece. "Always get as much information from the seller as possible," says Harriet. "Make sure to ask about the condition of the item and any imperfections. If in doubt, ask for extra pictures."
Charlotte Duck is an award-winning journalist who writes who regularly writes for Tatler, the Evening Standard, Yahoo Finance, and Virgin Money. She loves anything to do with property and has written about everything from homes with their own helicopter pad to transforming a room on a £99 budget.