10 common mistakes when buying a sofa: experts warn to avoid these errors
Follow our expert advice to avoid making an expensive mistake when buying your next sofa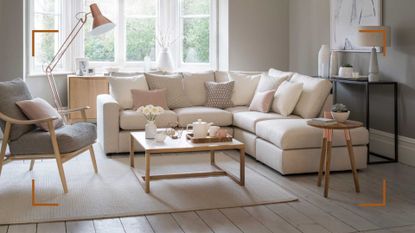 (Image credit: Future | Dominic Blackmore)
Buying a new sofa is a big investment and can prove costly if you get it wrong. But by arming yourself with expert advice, you can avoid the most common mistakes when buying a sofa.
Second only to buying a mattress, your sofa is a huge investment and one that should not be taken lightly, where comfort and core considerations are key to avoiding common interior design mistakes.
Aside from the cost factor and practical elements that come into play when buying a new sofa, the design, style, and colour of your sofa are major things to think about too. The sofa is often the focal point of the living room, so avoiding fads and timely interior design trends and choosing a sofa design with longevity is key.
Follow our expert advice and tips to avoid making bad choices when it comes to choosing a sofa that will last.
Common mistakes when buying a sofa
The average lifespan of a sofa is between 7 to 15 years and over its lifetime it will come in for a tremendous amount of use, so any sofa you choose must be comfortable, durable, and built to stand up to the rigours of daily life.
Like avoiding common mistakes when buying second-hand furniture there are key factors to look out for when choosing a sofa.
1. Impulse buying
One of the most common mistakes people make when buying a new sofa is failing to do their research and making a rash decision - a common kitchen design mistake too.
A sofa is something that you will use every day and will be with you for a long amount of time, so factors such as lifestyle, size and shape of sofa, colour and fabric are all decisions that need to be weighed up carefully before committing.
"A sofa is so much more than a piece of furniture," says Gisela Lancaster, buying manager at Sofology. "Taking shortcuts or buying a sofa which doesn't offer comfort and joy always makes for a bad investment."
"Whatever your budget, spend as much as you can because aside from your mattress, it is the one piece of furniture where you spend most of your time and has to constantly withstand the rough and tumble of everyday living."
"When it comes to buying a sofa, the first mistake, more often than not, is buying for a specific room without thinking about the future," says Emma Deterding, founder and creative director at Kelling Designs. "The problem with this is that if you were to move, then the sofa may not fit into the new room and you've then invested a fortune into something that won't be able to travel with you.'
"My advice is to buy a sofa that you love and that not only fits the space you're buying for now but one that will easily be able to move with you and be with you for many years to come."
Recently named among the Top 100 Interior Designers in the World, Emma's ability to offer a well-thought-out scheme for private clients has been honed over twenty-five years in the market. She has worked on numerous projects across the length and breadth of the country and abroad, from France to India. She enthusiastically embraces color and uses it to maximum effect, while always careful to be guided by her clients.
2. Not measuring up properly
Similar to common bathroom design mistakes getting measurements wrong is an easy but costly error. "It's essential to measure not only the space where your sofa will be positioned in the room but also any entry points it will have to travel through," says Sarah Massouh, founder of Willow & Hall. "After all, who can forget the infamous 'pivot' scene in Friends when the gang couldn't get the sofa up the stairwell?!"
"Make sure you measure your room accurately and, if you have an existing sofa, use that as a benchmark to understand any differing dimensions or a new model," says Gisela.
"A good tip, in an empty room, is to lay down newspapers to help you visualize the footprint the sofa will use. Don't forget when considering sizing you'll need to think about how you will get the sofa into the home. Delivery is a key stage in the process so make sure hallways and doors are wide enough to accommodate your sofa."
"Look carefully at the full specifications of a piece of furniture," says Suzanne Musemeci, head of sales at Sofas & Stuff. "Check the height of the sofa, excluding removable legs or feet, and compare this to the width of your door frame. If this exceeds the height of the sofa, the furniture should be able to fit through the door."
"When thinking about getting the sofa into your room, remember to take note of possible obstructions, such as shelving, skirting boards, and light fittings. The widths at the narrowest points will need to be greater than the height of your sofa."
3. Getting the colour wrong
Having a sofa delivered and then discovering that you dislike the colour or it doesn't work with your decor can be a costly mistake, and unlike changing paint colours that can devalue your home replacing the sofa is far more expensive.
If you're starting a decorating project from scratch, then buying the sofa first is a sensible option so that you can choose a colour scheme based on the sofa.
If you're buying a new sofa to work with an existing colour scheme, then you'll need to decide whether you want the sofa to blend in and coordinate with the room's decor, or work as an accent piece in a contrasting colour.
"The best way to avoid any mistakes or regrets is to order free fabric samples so you can see the colour firsthand in your home before making your decision," says Sarah.
"Choosing a sofa colour can be a little daunting. If you're someone who likes to redecorate often it would be wise to think about choosing a neutral-coloured sofa so it will tie in with your colour scheme, if and when you change it." This means you can be more expressive on the walls by choosing one of the latest interior paint colour trends.
"Equally, if you tend to prefer a more neutral paint or wallpaper on the wall, it can look stunning to feature a stronger colour on your sofa." Contrasting shades is a way to avoid the most common mistake homeowners make when decorating with grey.
"Another mistake to avoid is opting for a sofa that features a huge pattern or print," says Emma. "The chances are you'll grow sick of it in a few years and any changes you make to the overall space will clash. It will limit the rest of your design choices as time goes on. Instead, opt for something comfortable, beautiful, and timeless. This way you can update and refresh your living space with new paint, wallpaper, or smaller accessories time and time again."
4. Choosing an impractical fabric
Opting for the wrong fabrics is a major living room design mistake to make in general, even. more so when it comes to sofas. "Not considering the fabric when buying a new sofa can be a huge mistake," says Giverny Simm, design manager at Hatch Interiors.
"It's important to think long-term when purchasing a sofa and consider the following: how long will I love the colour? How long do I want this sofa to last? Will my lifestyle change? For example, if you are planning to grow your family with a pet or new addition, it would be a good idea to choose an easy-clean fabric to ensure it lasts."
"Thinking about lifestyle is essential when choosing your fabric," says Sarah. "For example, if you have pets you may want to reconsider velvets which would be a magnet for fur or avoid pale shades that could show up muddy paw prints.
"Likewise, for families with young children, it's always best to opt for a stain-resistant fabric with a high rub count that will be able to withstand anything they throw at it…literally!" Consider if it's easier to tackle how to clean a leather sofa in comparison to how you clean upholstery.
"However if you have a more formal design for occasional use, choosing a completely natural fibre which is dry clean only wouldn't be an impractical choice - it's all about considering who and how the furniture will be used."
5. Buying a sofa that is too hard (or too soft)
"The best way to choose your seat cushion is to think about how you like to sit and relax," says Sarah. "Do you prefer to feel more supported, sitting upright with your legs either crossed or up on a footstool? If yes, a firmer foam seat cushion will most likely suit you best."
"Whereas, if you prefer to be curled up and reclined on your sofa, then feather-wrapped foam cushions will allow you to sink cosily into the sofa. Our siliconized hollow fibre cushions offer a middle option - a bouncier seat but still with enough support for those who don't want to be cocooned by their sofa."
"Remember too, that the different types of cushion fillings may need slightly more maintenance to stay looking good," adds Gisela. "Fibre or feather fillings can compact over time and need regular, daily plumping to stay looking their best, whilst foam is more resilient and needs slightly less TLC."
6. Not trying the sofa out before buying
Choosing a sofa is not like buying the best vacuum where reviews can help you make the right decision because a sofa is such a personal choice – it's all about personal comfort.
"The sit test is the most important part of the whole process," says Gisela. "If you have to pay a little more for a design which feels good, then it is the best investment you can make. There's no substitute for comfort. If sinking back into your sofa does not bring you joy, feel cosseting, and create a feeling of relaxation, then you have brought the wrong one."
"Most people have a preference in terms of the level of comfort and feel of the seat and back cushions, whilst others insist that nothing beats the feeling of sinking into a feather-filled cushion pad. Ultimately, comfort is what feels good to you, so invest time in finding your perfection and don't be afraid to pay for it."
"I would always advise sitting on a sofa and trying it out before you buy," says Giverny. "Stylish doesn't always mean comfortable - just because something looks great and suits what you had in mind, doesn't mean it will be the same in person."
7. Getting the size and scale wrong
"The scale of your sofa is so important," says Patricia Gibbons on the design team at Sofa.com. "Too big, and it can feel like it engulfs the whole room. Too small, and you'll be fighting over the best seat in the house. Finding that sweet spot is key. Smaller rooms benefit from selecting sofas with slimmer proportions and sleek, clean silhouettes."
"Choose a model with elegant, tapered legs which raise the frame from the floor to give the illusion of more floor space," adds Patricia – a favoured styling tip for making a small living room look bigger.
"These larger-scale pieces feel more statement and create an anchor to design around without overpowering a large living room. They can also help to zone a space, effectively acting as a room divider."
"Size and scale go beyond simply measuring floor space with a tape measure," says Suzanne. "You need to consider what will work in the space you have, how it will look when in situ, and how it will impact the flow of movement in a room."
"Keep in mind how people come in and go out of the room and how you will want to move around the furniture so that you can be sure you'll be able to open doors and windows around your sofa and move comfortably past any side or coffee tables. Ideally, allow a minimum of 900mm for walkways."
8. Not checking the depth of seat cushions
There's nothing worse than sitting on a sofa and ending up with your legs dangling over the edge – so getting the height and depth of seat cushions right is key.
Always check the inside seat depth before you buy, which is the distance from the back cushion to the front of the seat - and different to the overall depth of the sofa.
If you like to sit upright on your sofa, choose a shorter seat depth (somewhere between 20 to 22 inches). Or if you like to lounge and sit with your feet tucked up or are tall with long legs, then choose a sofa with a longer seat depth (go for a depth of 23 inches or longer).
"With sizing, if you or those using the sofa are tall, then ensure the sofa is high enough in the back and long enough in the depth for you to sit comfortably - the last thing you want is for the sofa to be too small and not suit its purpose," says Emma.
It's also worth taking note of how many cushions you should have on a sofa, to avoid overcrowding the seating space available.
9. Choosing a sofa with inadequate back support
While super-soft sofas look great, they can encourage you to slump and slouch, which puts unnecessary pressure on the lower back and can cause posture problems.
If lower back pain is an issue then road testing a sofa before buying is essential so that you can make sure that it gives plenty of support for the lower back.
Sofas that are mid-firm to firm generally do a better job of encouraging good posture and keeping the spine happy. The ideal back height for a sofa will depend on your height and whether you are short or tall. A sofa with a higher back will give support for the head, which is good for taller people or if you are sitting down to watch TV.
10. Not considering the arms
Aside from adding to the overall look and style of a sofa, the arms also play a vital role when it comes to comfort.
"If space is at a premium, it's important to avoid sofa designs with huge arms as these waste so much precious seating space," says Emma.
"Think about how you like to sit or lie on your sofa, as this will also affect the type of design that you might find most comfortable," says Suzanne. "For example, if you like to rest your head on the arm of a sofa, then you may prefer one with soft, rounded, padded arms.
"If you want a sofa you can sprawl out and relax on, a sofa with a low back and low arms tends to be more informal and comfortable to rest against," says Sarah, "but if you prefer something more formal and supportive, a design with a higher back and firm arms is a better option."
"As for legs, this really comes down to your personal taste and style," adds Sarah, "but typically a turned leg lends itself to a more classic or trad aesthetic, while a straight leg looks and feels more contemporary."
Questions to ask when buying a sofa
There are key questions to ask when buying a sofa, to ensure you know exactly what you are getting. Ashleigh Ellis, director of upholstery and furniture at ScS offers professional advice on what to ask...
Lead times: "One of the most important questions to ask is the lead time," says Ashleigh. "Often sofas are made to order and as a result the delivery time can vary from a few weeks to months. If you're willing to wait for your dream sofa, try to plan ahead of any hosting or events like Christmas.
Cleaning: "It's also a good idea to ask how the sofa can be cleaned if you're worried about stains or damage. Some sofas may have removable covers that can be dry cleaned or washed and others may be saved with cleaning products.
Adjustments: "In order to make delivery or removal easier, there's a few questions you can ask about the sofa, such as: Are the back cushions removable? Can the legs be unscrewed? It may also be useful to find out what the frame height is without legs.
Filling: "If you're looking for optimum comfort, find out what the sofa is filled with, as different materials can create a huge difference in feel.
Warranty: "Lastly, check the warranty before confirming your purchase, find out what is covered and for how long. Usually the warranty information should be on the website in the footer or FAQ's. Remember if you do anything to your sofa such as apply fabric protection it may void the warranty."
---
FAQ
Is it better to have a firm or soft sofa?
The question of which is better, a hard or soft sofa, very much depends on your personal needs and comfort tastes – the same applies when choosing the best mattress to suit you. "This is purely down to personal taste," says Sarah at Willow & Hall. "We offer a choice of three seat fillings, from firm through to soft."
"This is, most definitely, a subjective issue," agrees Suzanne Sofas & Stuff, "and while we are here to offer advice about the different qualities of our sofas and cushion filling options, everyone has their own requirements and preferences.
"We recommend you consider carefully how your sofa will predominantly be used. Is it going to be the family favourite, used every day for watching TV and films, or will it be a sofa for sitting and sharing a cup of tea and a chat with a friend? Think about how you like to sit, or lie on your sofa, as that will also affect the type of design that you might find most comfortable."
What is the most durable fabric on a sofa?
"To select a durable fabric, you want to consider the rub count," says Sarah at Willow & Hall. "The higher the rub count, the hardier the fabric will be. Generally, leather tends to have the highest rub count, however, we also offer velvets with a rub count of over 100,000 which is extremely high. As a rule of thumb, a rub count of 10,000 or higher is considered top of its class and will be extremely long-lasting."
"A tightly woven fabric, such as cotton, is less likely to allow dirt, dust, and liquid to penetrate. Plus it's less likely to snag," says Suzanne at Sofas & Stuff. "This is especially important for people looking for a pet-friendly sofa as claws can easily damage fabrics with a looser weave, such as some textured linens and wool fabrics. Blended fabric with a synthetic element, such as acrylic or polyester will also increase durability."
Sign up to our free daily email for the latest royal and entertainment news, interesting opinion, expert advice on styling and beauty trends, and no-nonsense guides to the health and wellness questions you want answered.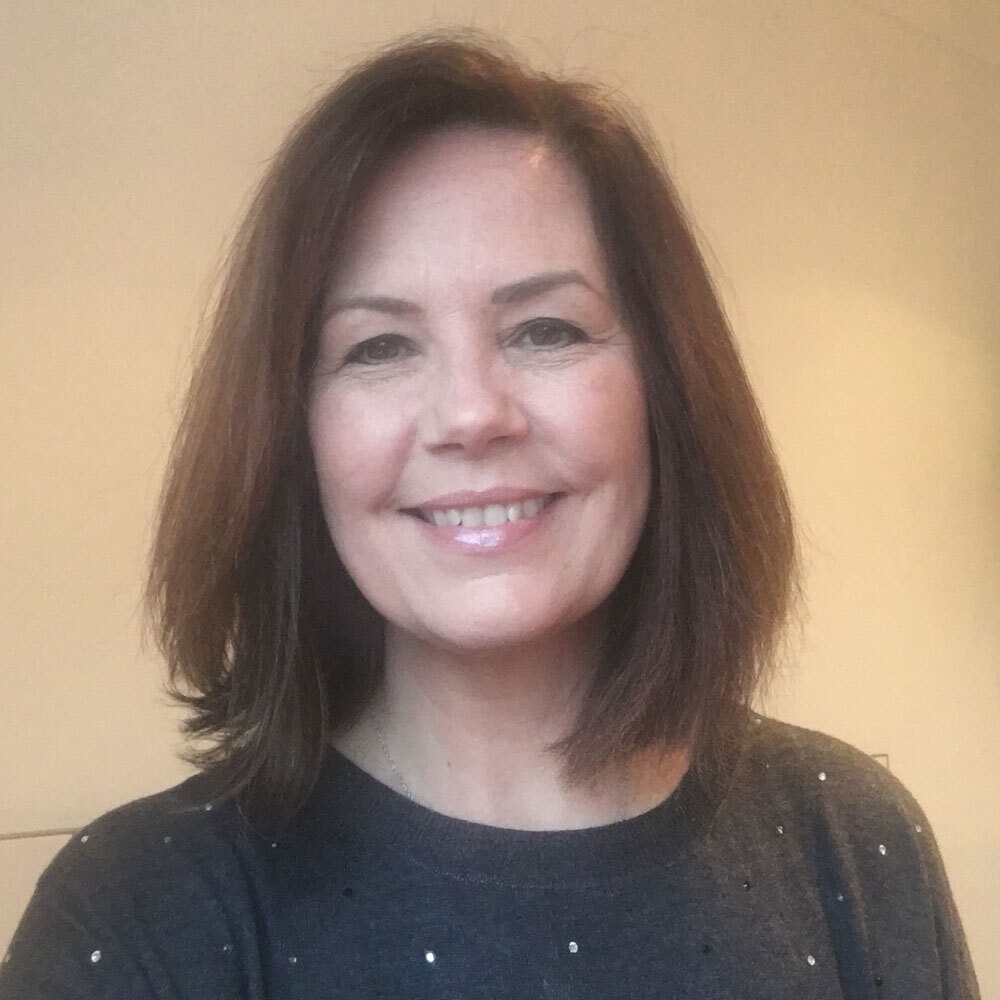 Homes and interiors journalist
Lisa is a freelance journalist who has written about interiors for more than 25 years and has worked on all the major homes titles, primarily Ideal Home, but also including Homes & Gardens, Country Homes & Interiors, Style at Home, Livingetc, Woman & Home, Easy Gardens and Good Homes magazines. Homes and interiors have always been a passion and she never tires of nosying around gorgeous homes, whether on TV, online, in print or in person, as well as being a serial shopper/bargain hunter.