15 common interior design mistakes to avoid, according to experts
Leading interior designers reveal the common interior design mistakes homeowners make, which can prove expensive to correct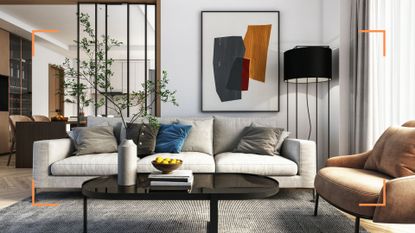 (Image credit: Getty Images | Creativa Studio)
Any element of home improvement and refurnishing can prove costly to get wrong, which is why it's so important to avoid the most common interior design mistakes altogether.
Because while it's easy to feel excited by the latest trends, whether it be contemporary kitchen trends or bold new bathroom trends, trend-led styles can end up as expensive mistakes if they're done badly or don't work in your home – even the wrong paint colours can devalue homes.
From choosing the wrong furnishings to miscalculating measurements, there are a surprising number of interior design mistakes that are all too easy to make.
Common interior design mistakes to avoid
We've enlisted the help of leading interior designers and style experts to share their advice to avoid the key design mistakes they see time and time again - advising on ways to overcome each one.
1. Following trends over tastes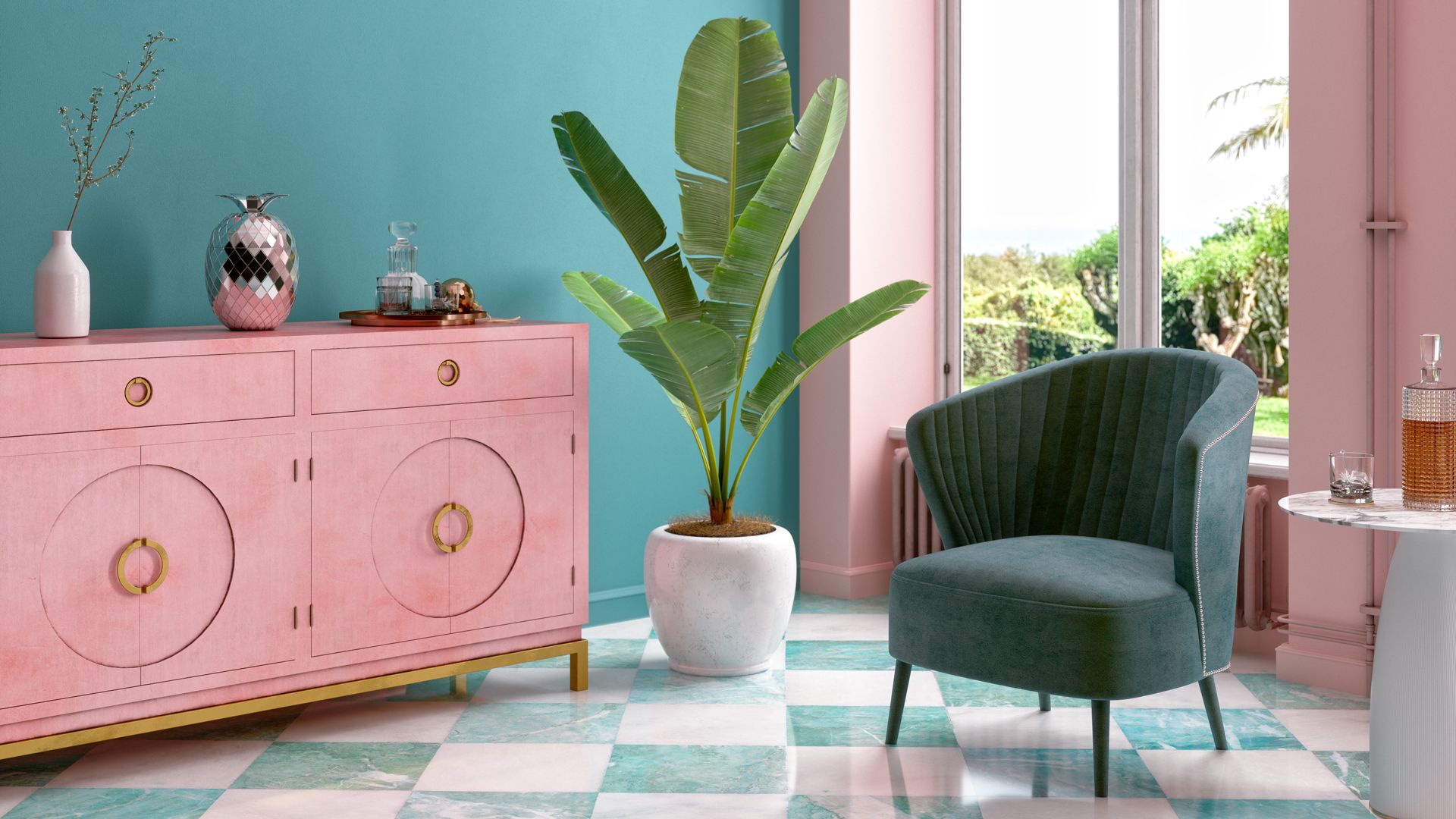 While the latest interior design trends are there to inspire, they are not there to impose decorating choices that don't suit your own personal tastes, which can lead to major faux pas when it comes to redecorating.
"There is often a sense of urgency to keep up with the latest interior design trends, which you may or may not fall out of love with a few months down the line," warns Giverny Simm, Design Manager at bespoke interior design company, Hatch Interiors. "I would always advise clients to carefully consider the following before acting upon impulse: how long will I love it for, how long will it last and how much do I really need it?"
"This is one of the biggest mistakes that we see, and we can all be culprits at times because trends are popular for a reason," agrees Corban De La Vega, at DecorMatters. "Following trends, however, is dangerous because we can find ourselves changing our home aesthetic from season to season. We highly encourage people to create a home that they will treasure for years to come, and save themselves tons of money at the same time."
Also remember that an impulse 'on-trend choice' won't age well, soon becoming an outdated interior design trend that you no longer wish to live with.
2. Choosing furniture that doesn't fit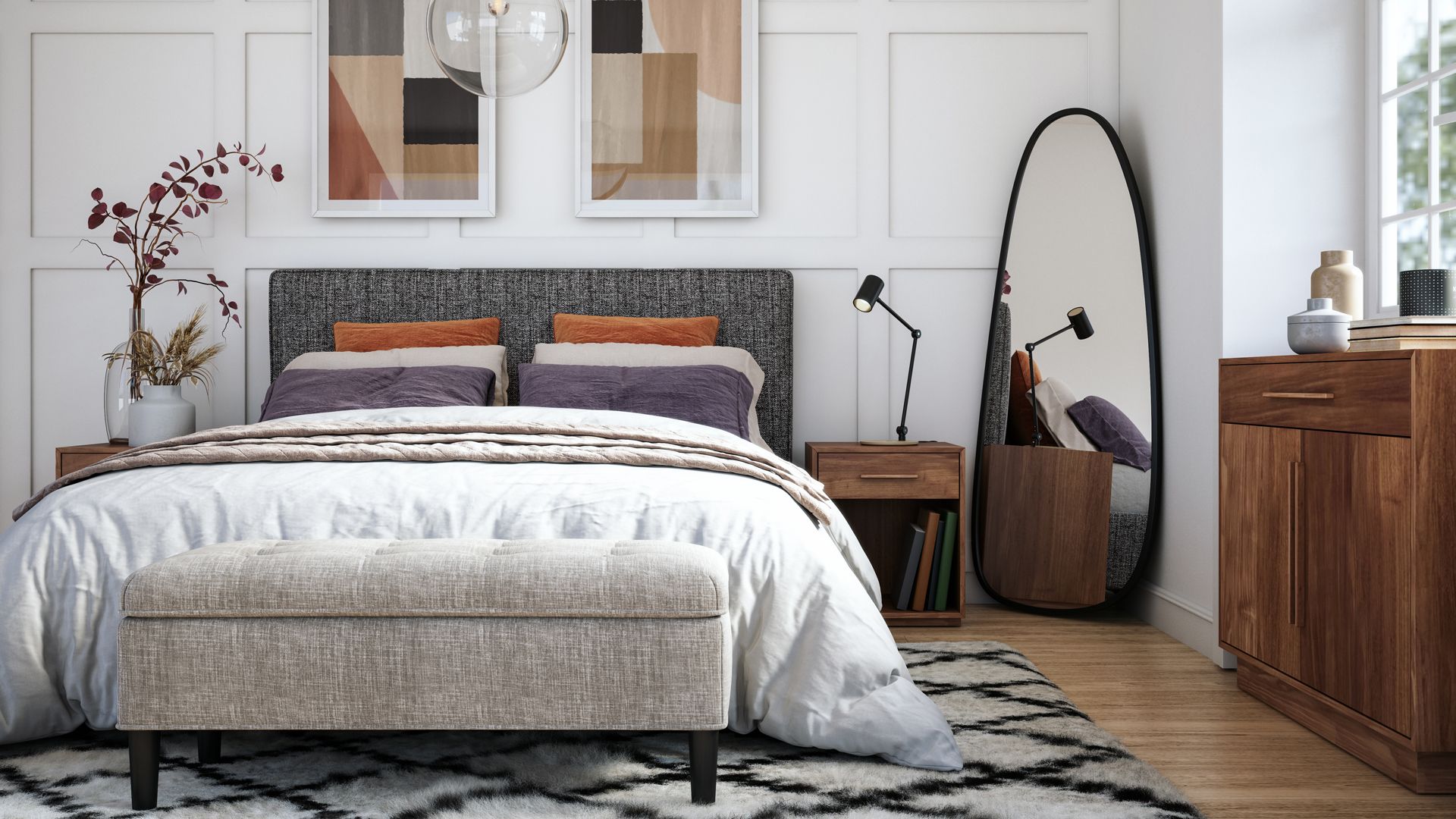 An easy but common mistake to make is falling for furniture that compromises the space available. "Triple check the dimensions of an item you want to purchase," stresses Giverny. "People often ignore things like heights and depths of pieces which can result in a space feeling smaller than it is intended."
"The most common mistake we cross when refurnishing a room is having the furniture be too dominant in the room," says Badcock Home Furniture's lead designer, David Horvath. "You want to take time to measure each wall but also factor in where your windows and other points of light are coming from. You do not want to lose any natural light you may have in the room.
"If you're redecorating a smaller, say 15' x 10' living room, you want to stay away from the oversized sofas and sectionals. You want your walkways to be large and comfortable."
Giverny explains, "A bedside table, for example, should sit no higher than 10cm above your best mattress but ideally should sit in line with it so you can easily switch on and off bedside lamps or grab a glass of water in the middle of the night."
"Another item to double check for height is coffee tables, again you don't want to be reaching too low or too far from where you are sitting on the sofa for the television remote! "
"A top tip when purchasing larger items such as beds, sofas, and even armchairs would be to use masking tape on the floor to map out your room and ensure you are fully happy with the space you have between items before purchasing."
3. Not testing paint colours in all lights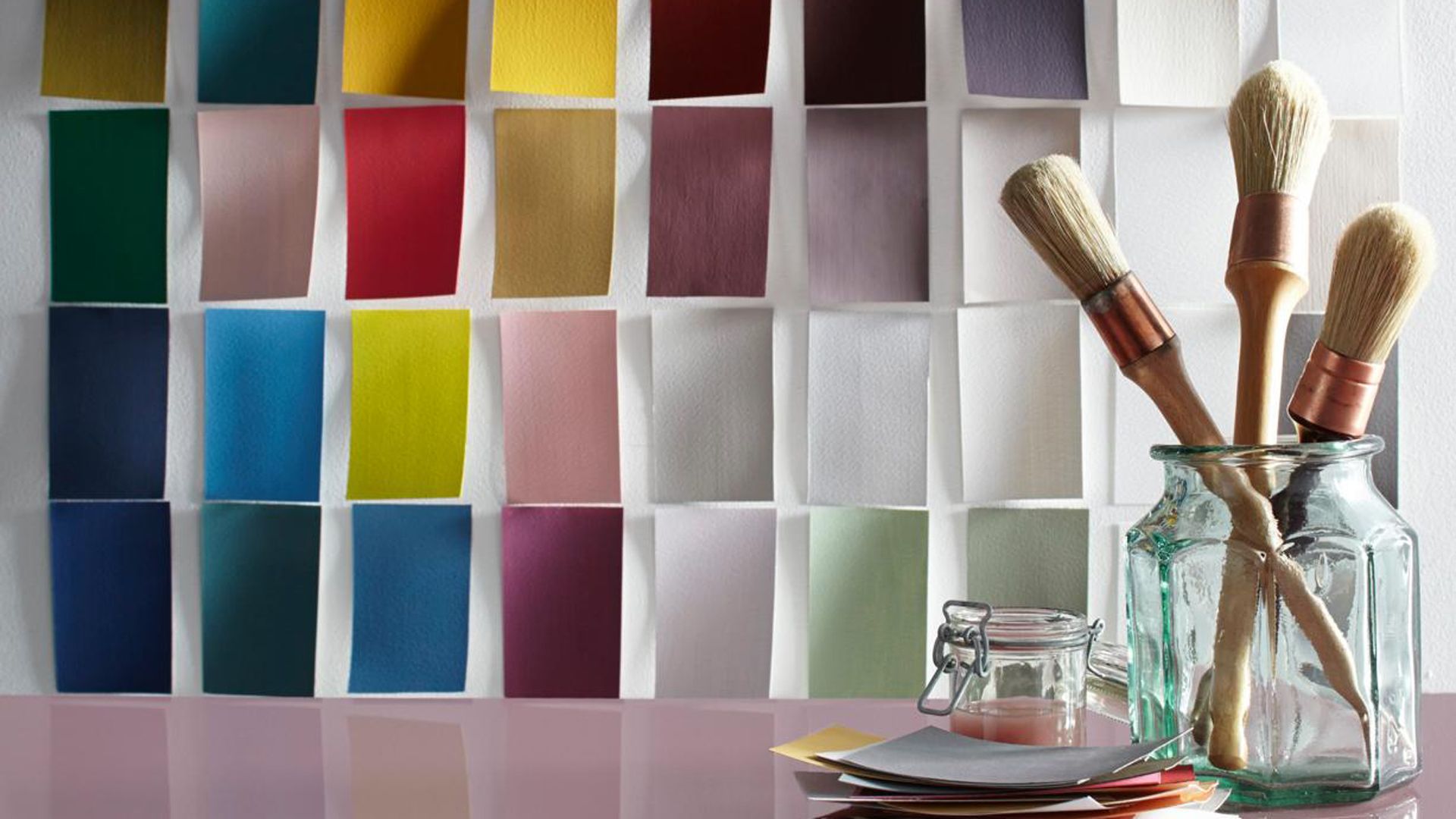 Paint colours look different in every room and at different times of the day, ultimately changing the whole aesthetic of the decor throughout the day. So before you choose the best living room paint or best bedroom paint colour, the correct prep is essential if you want to avoid a costly repaint on your hands.
"Narrow down your paint samples and paint up some white cards and place them on the walls you intend to paint," suggests Giverny, "make sure you observe those colours both during the day and at night in both natural and electrical lighting to make sure you are 100% happy. You'd be surprised at how many colours look completely different at different times of the day."
4. Mismeasuring curtains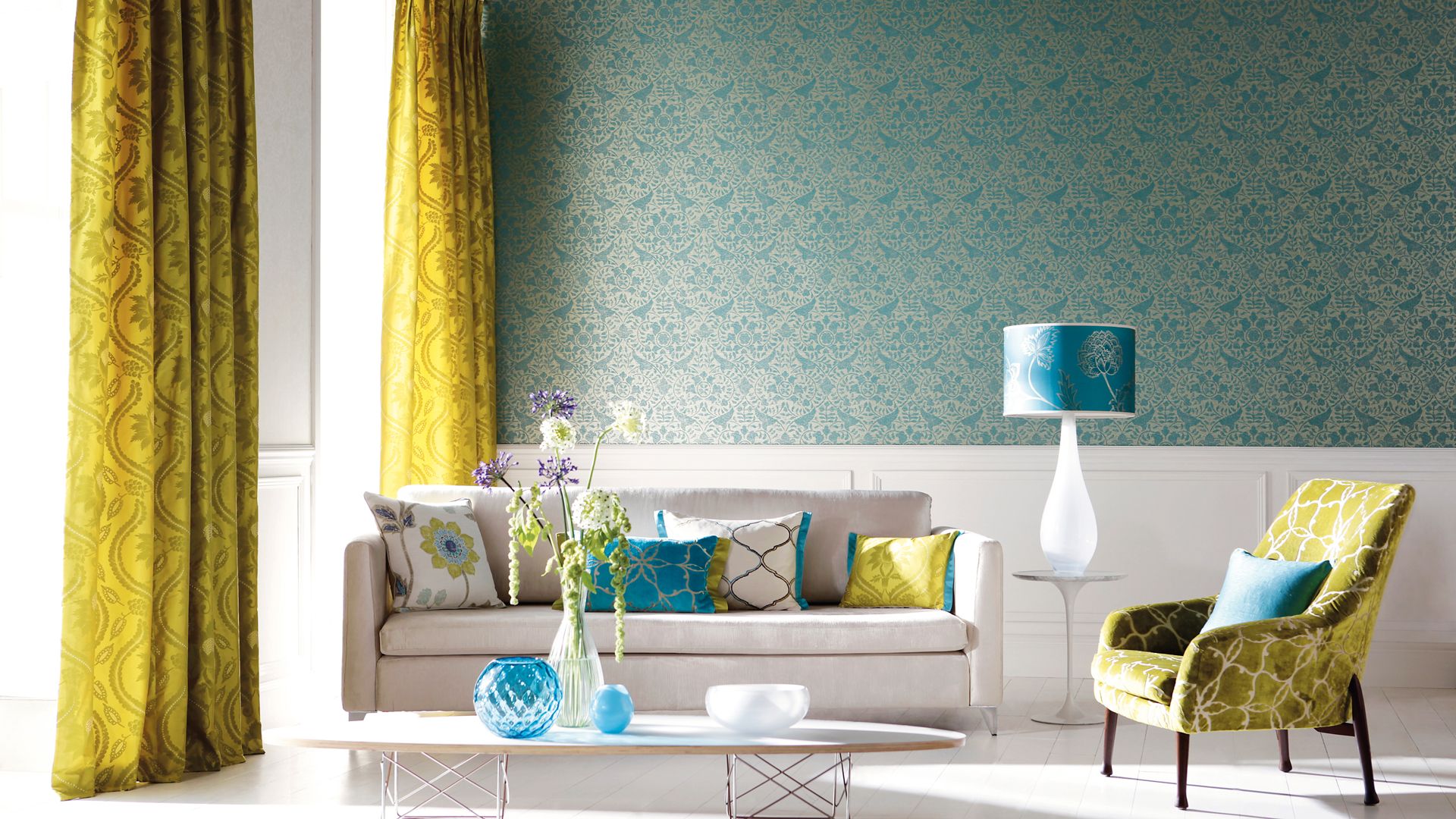 Window treatments are an investment, with no cheap option that satisfies the needs of every window so often bespoke is the only viable design solution, and therefore can be a costly error of misjudgment if you get the choice wrong.
"A common mistake I often see is curtains falling far too short," states Amy Wilson, interior designer for 247 Curtains. "Whilst the type of curtains is entirely down to preference, as for the length, they should always fall to the floor with a little extra for puddling. This not only has the practical benefit of keeping in the warmth during the cooler months but also looks far more elegant, helping to give the room a sense of luxury.
"If you're unsure of how to measure curtains, always ensure you include your rail when measuring and size up rather than down if you're unsure."
5. Choosing a rug too small for the space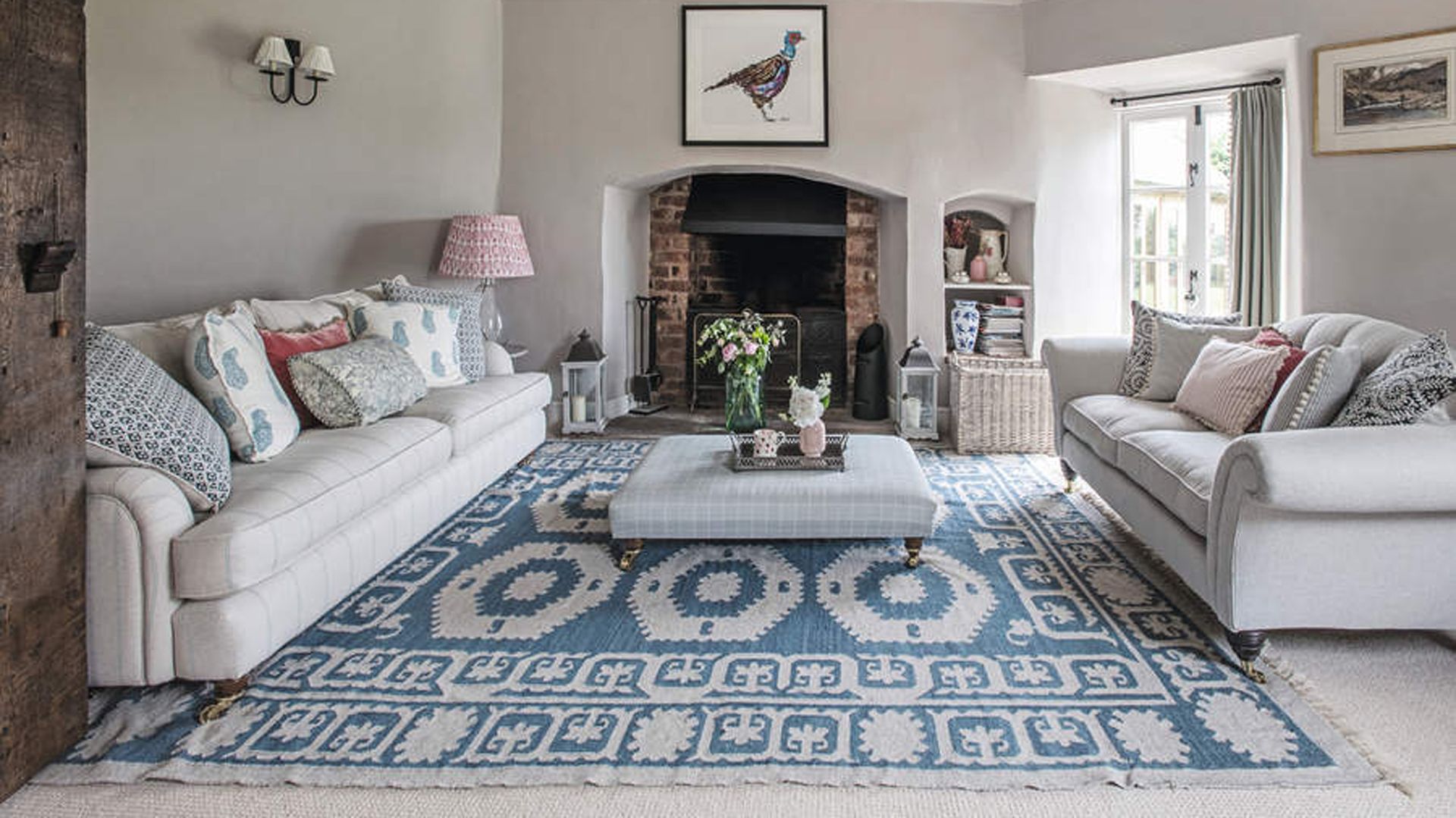 Rugs are valuable in any room, even more so when they fit accordingly to enhance the space rather than hinder it. "A major design flaw with an easy fix is selecting a rug that is too small for your space, " explains Zara O'Hare, interior design specialist at Land of Rugs.
"Selecting a rug that properly fits within your room will make it feel more open, while a smaller one will section it off and make it appear smaller." A very useful tip when looking at how to make a small living room look bigger without expanding the space.
Zara goes on to advise, "A rug should be large enough to fill most of the space within a room, for a living room most of the time this means at least 8' by 10' unless your space is very small."
"Rugs can be expensive, so if you are on a budget try looking for one that is a neutral colour and simple material that will still tie a space together without breaking the bank. Another option is to layer a more expensive one on top of your budget rug. This will allow you to have a nice material or pattern without accidentally sectioning off your space. "
6. Over complicating a colour scheme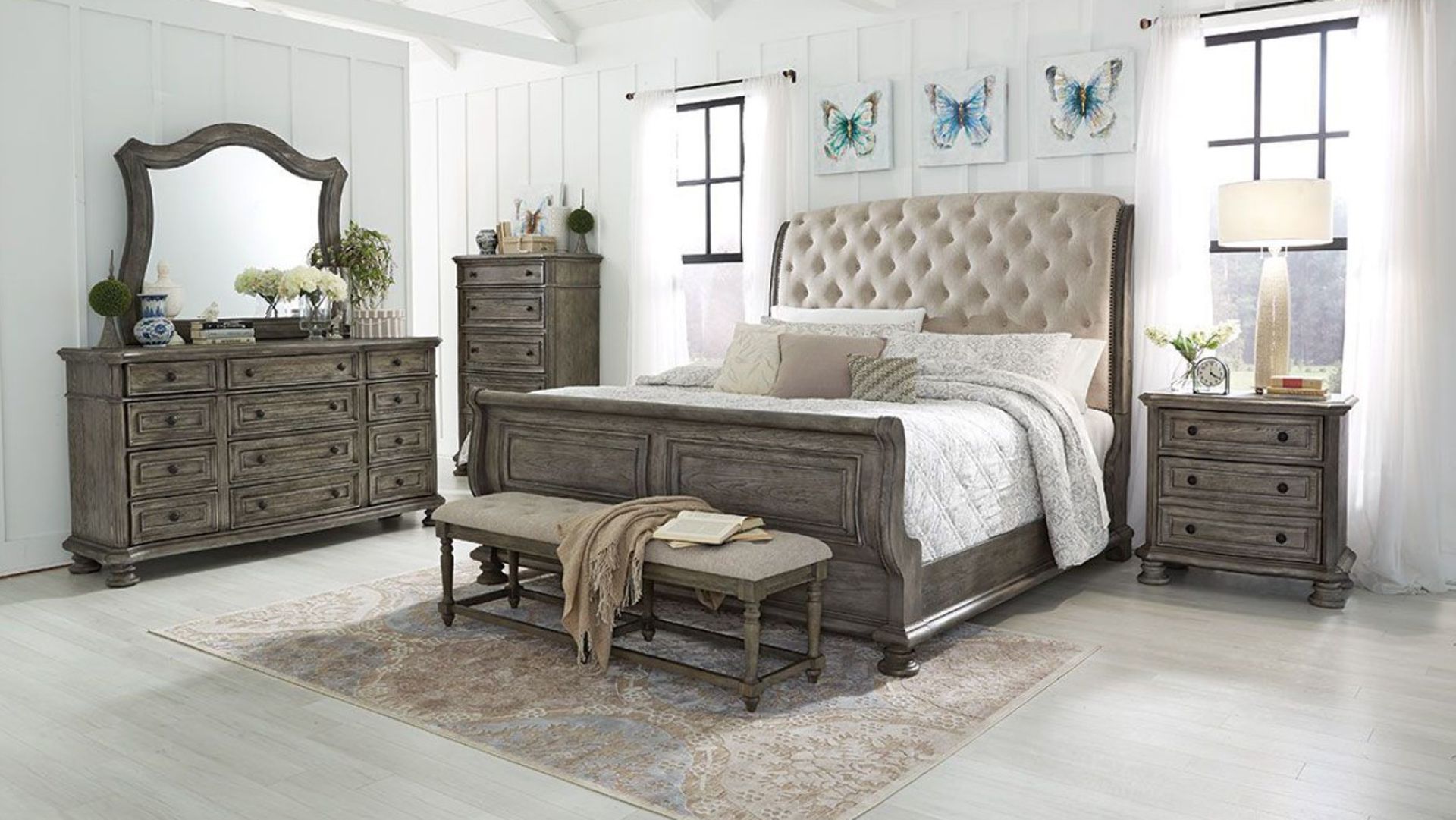 Balancing your favourite interior paint colours is key to creating a cohesive scheme, as opposed to a chaotic one. "Another issue we see with interior design is over-colouring a room. We all love colour but what we don't want are seven colours fighting against each other," says David, "because this will take away from the overall aesthetic you are trying to create."
"Start with two colours and build from these tones. Stay away from colours that clash and go with hues that flow well together. We want vibrance and brightness not a rainbow of mismatched colors."
That's not to say only use the best white paint colours for safety, merely that a few select complementary colours are generally more pleasing than lots of clashing tones. We are currently loving the latest sophisticated pink paint colours paired with serene sage green for a subtle boldness that works beautifully together.
7. Miscalculating wallpaper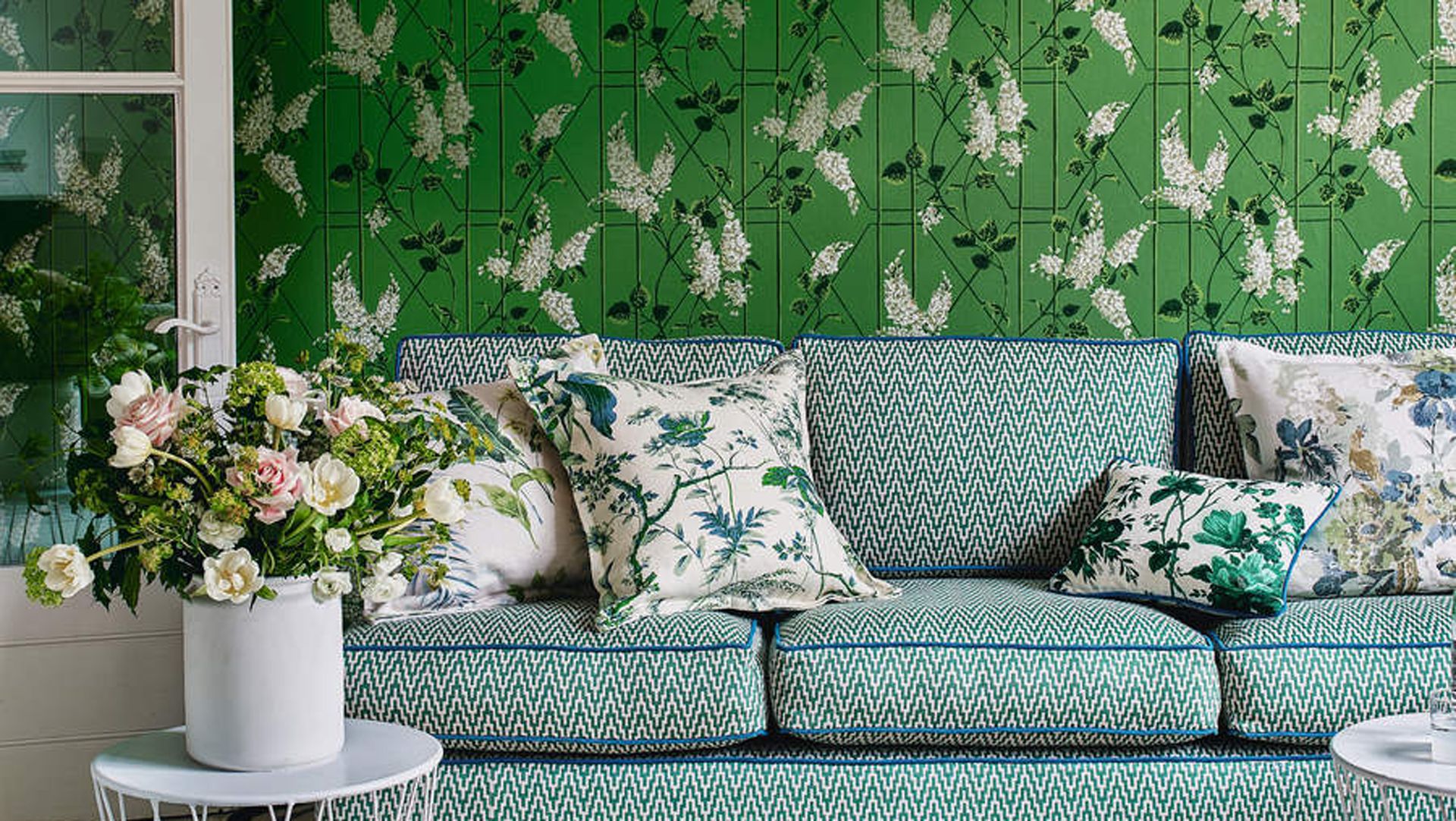 Before investing in the latest must-have wallpaper trends, ensure you're not making this costly wallpaper mishap. "One of the biggest interior design mistakes is miscalculating the amount of wallpaper you need," explains Emma Deterding, founder and creative director, of Kelling Designs.
"We frequently have this problem, with decorators over-ordering and huge amounts of paper being wasted, so it's important that you (or your decorator) get this right." Offering advice on how to measure correctly Emma says, "Make sure you take the width and drops of the walls, get the width and the repeat of the wallpaper and the length of the roll of the paper. These simple, yet important factors and measurements can make all the difference to how much wallpaper you need."
"Always double-check the quantities and if necessary ask the supplier – they are often super helpful and will prevent you from making a costly mistake."
"Another thing is to always make sure that every roll of paper comes from the same batch. Most people don't realize that every printed batch will be minutely different from the next, but it is so noticeable when a different batch is hung next to an existing one. Remember, always keep a spare roll of paper in case of any damage in the future."
8. Underestimating the importance of lighting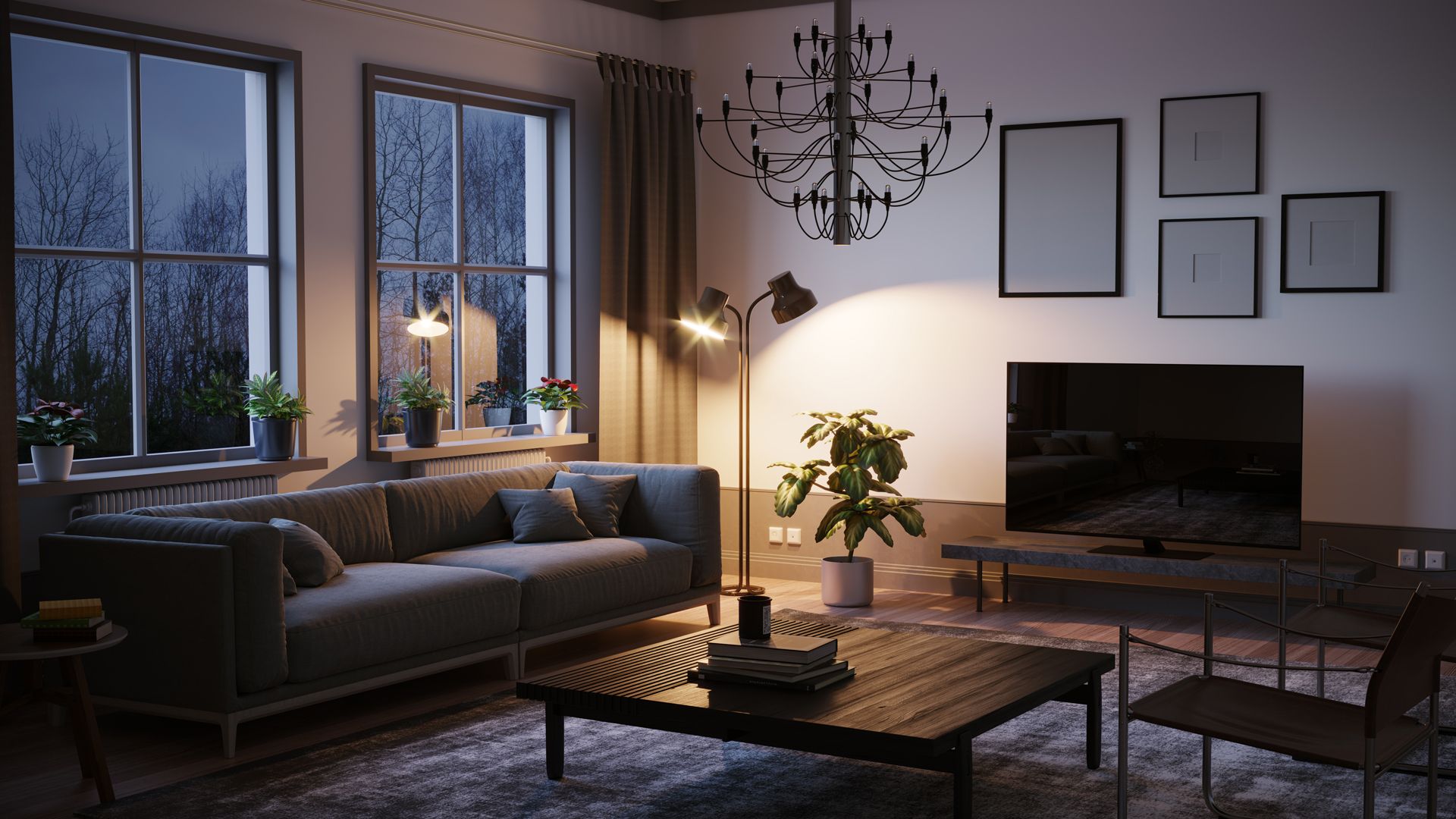 Lighting plays a fundamental role in any room, not just to determine the look but also how the room functions. Light is also a great way to make a home feel cosy and create the ideal ambience for any space.
"One thing many people often neglect is lighting but it really is one of the most important elements in every room of the home," says Amy. "Opting for a single pendant and maybe one other floor lamp or table lamp is not sufficient for building a sophisticated, considered look."
"Every room should always have multiple lighting options available, whether wall lights, table lights or even USB lamps that can sit in the centre of your coffee table. More is definitely more where lighting is concerned."
9. Misplacing furniture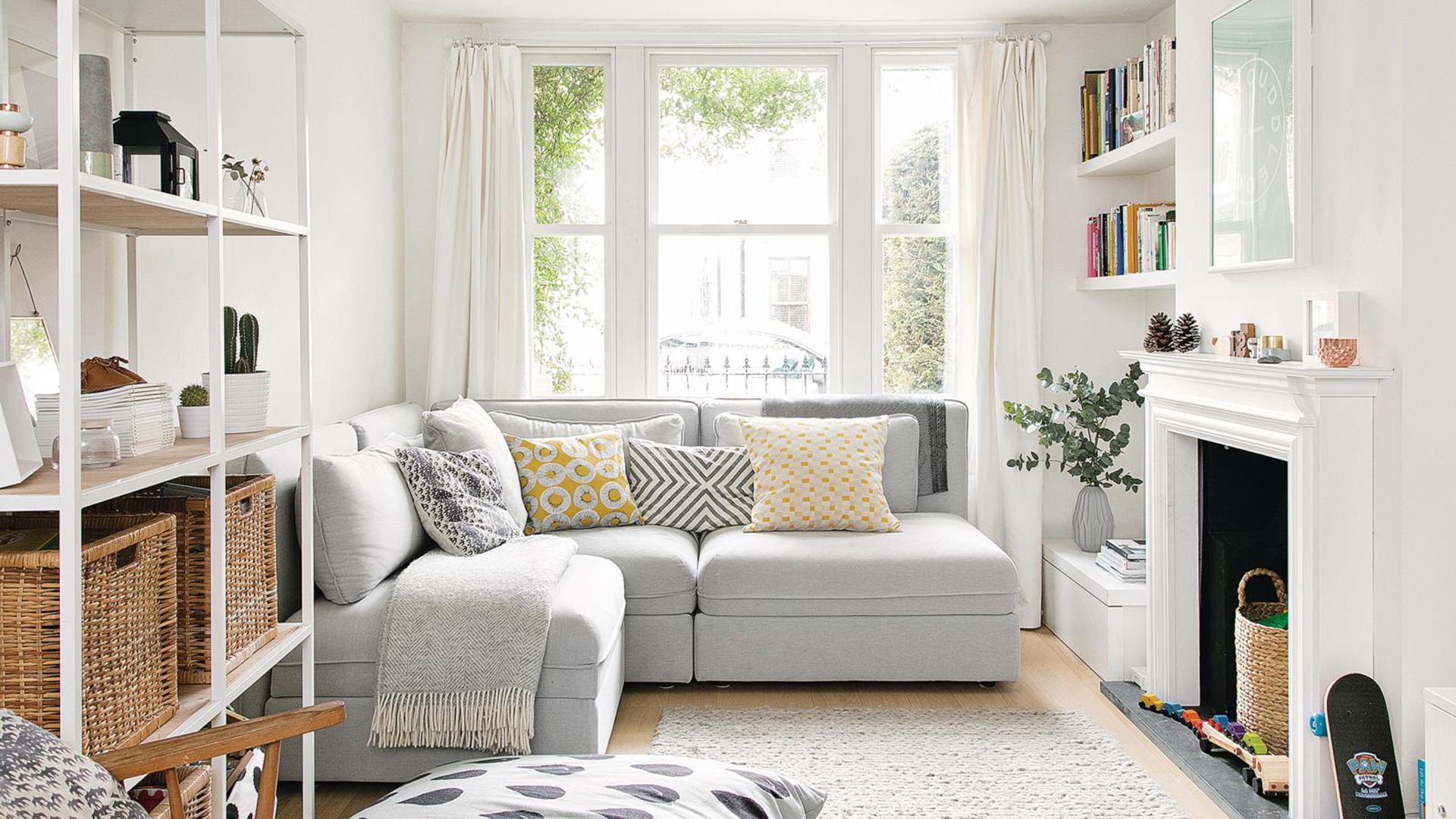 The layout and positioning of furniture are incredibly impactful for the sense of space and therefore a key interior design aspect to take into consideration when determining the feel of any room.
"Placing furniture around the edge of a room up against the walls is a very common interior mistake, perhaps due to thinking it creates the illusion of a larger space," says Amy. "However, this dated style can often have the opposite effect. Bringing sofas and console tables just an inch or two away from the wall can make a room feel much more luxurious and spacious. It is also a great way to break a larger room up into different functional areas whilst maintaining the open space feel."
The importance of feng shui is most prominent when looking at how to arrange a bedroom because the layout can impact a good night's sleep.
10. Losing perspective within open-plan living spaces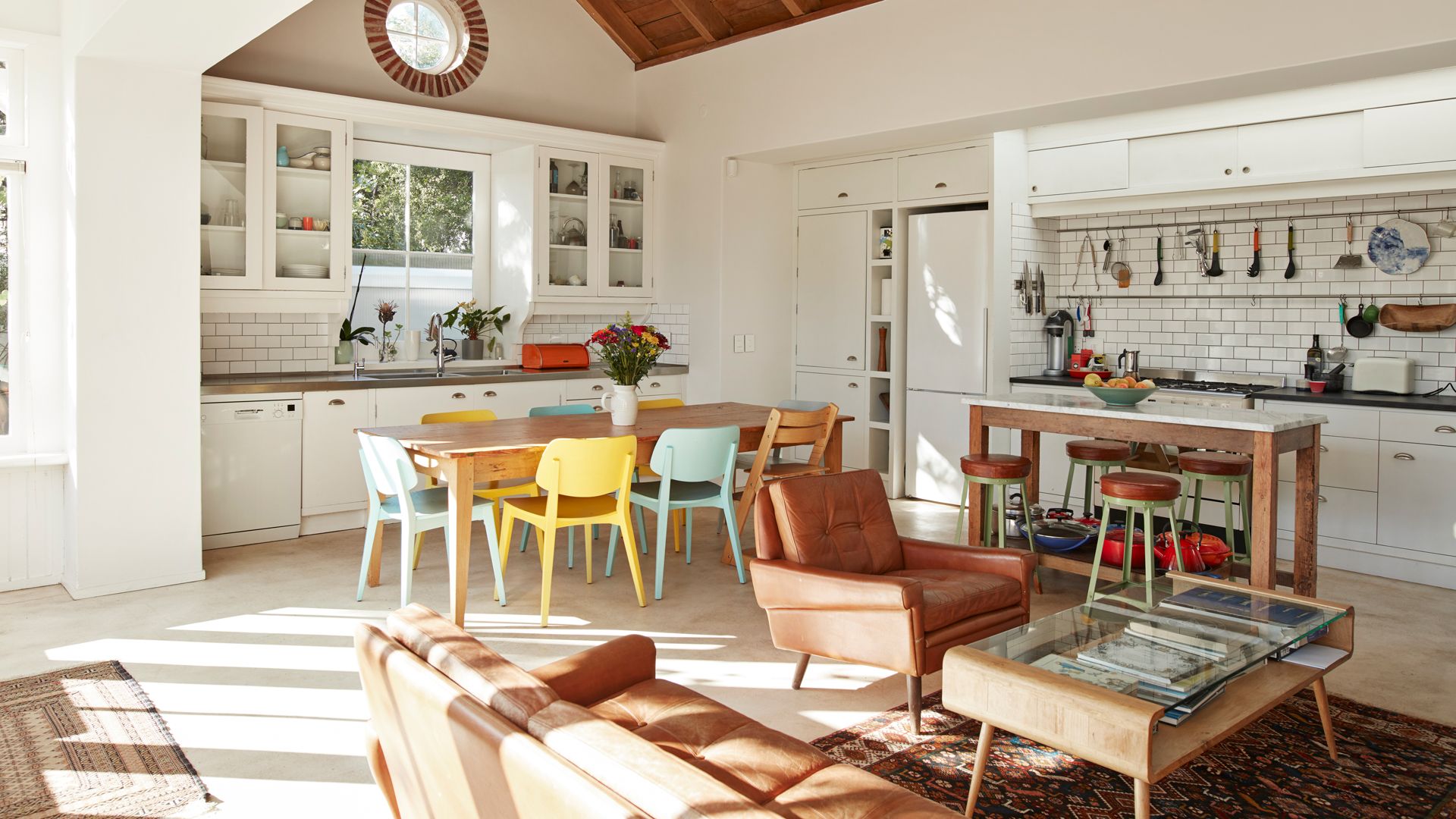 While there are many benefits of open-plan living spaces it can be valuable to zone off distinct areas to serve different purposes and create a more intimate feel. "Open-plan spaces are increasingly popular and are great for entertaining, but can sometimes feel sparse or empty," warns Martin Waller, founder of interior design emporium Andrew Martin.
"Use contrasting colours to demarcate distinct spaces and inject personality into different areas of the room. Choose darker colours to create intimacy in a dining area and opt for neutral shades to make kitchens appear brighter. Wallpaper can also be used in certain areas of the space to create a distinct zone."
Martin also adds, "use statement lighting to create different zones, that each has a purpose. Hang pendant lighting over dining areas and use task lamps in corners of the room to create cosy areas for reading."
"Open furniture, such as cabinets, bookcases, or shelving can be used to create different zones, without making the space feel closed in. Alternatively, a folding screen can provide privacy, something that is often lacking in open-plan living."
11. Rushing decisions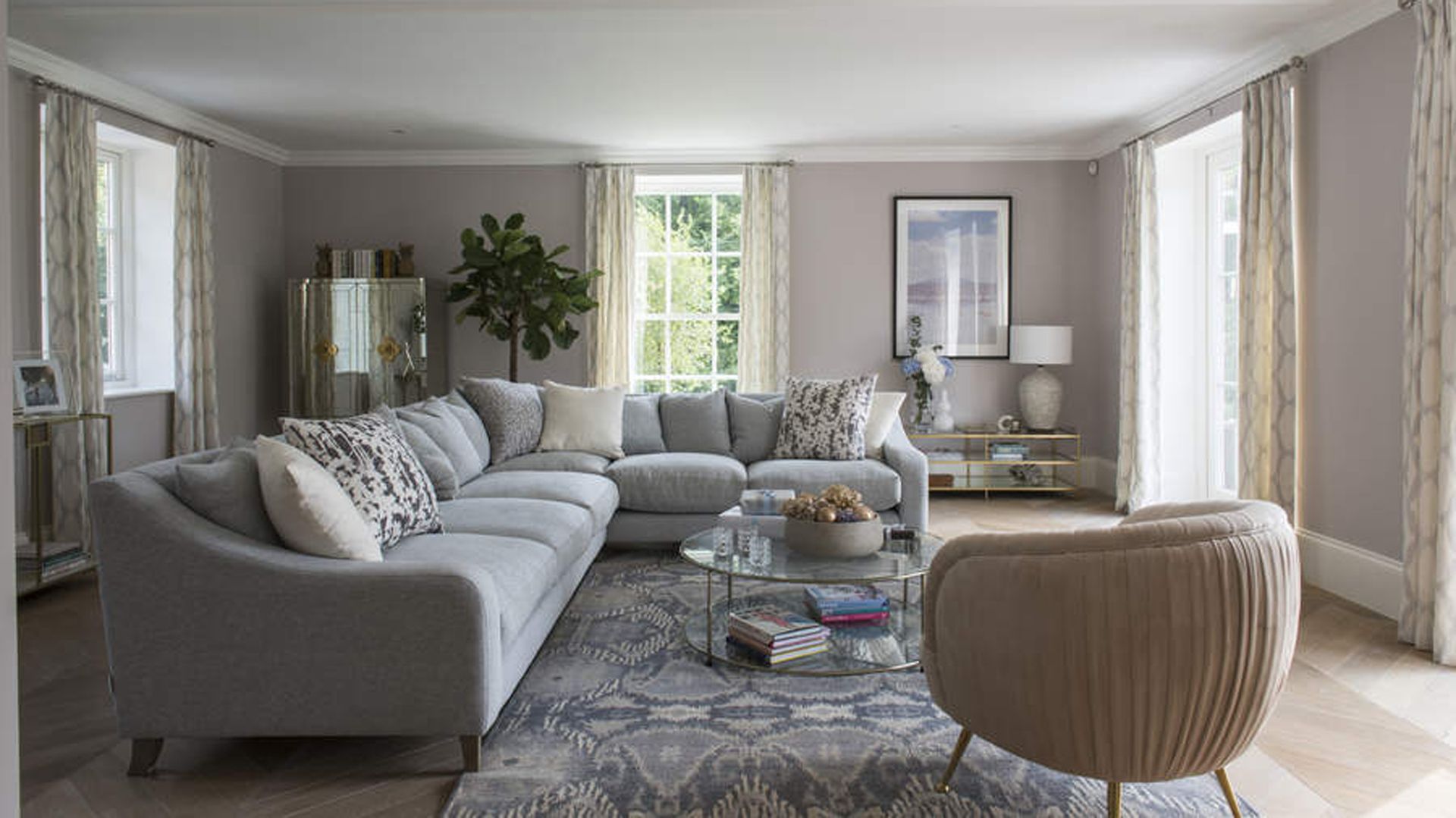 Sure, walking into an interiors showroom and buying everything all matching and available is the easiest way to style any room in your home, but it will distinctly lack curation and personality so take the time to sit with your ideas before investing.
"The best way to create an individual style is to select each piece individually. It may be easy to pick everything to match and go out and purchase a full set of matching vases, but in reality, you want the character of the room to be embraced," advise the interior specialists at Living Cozy. "Never rush into decorating, buy piece by piece where you can and make it easier to switch pieces in and out further down the line."
Giverny agrees by saying, "We often look for a quick-fix and purchase furnishings to 'make do' instead of waiting to find pieces that are right for our homes. It's best to wait until you find something you love, rather than buying the first somewhat suitable item you find, which could lead to unnecessary replacement purchases in the future."
12. Being restrictive with white woodwork
Traditionally when painting any room it was best practice to always paint the woodwork white and then use colour to decorate the walls, but that is no longer the case – if you choose not to use white. In fact, there are some interior designers who say you should always paint skirting boards the same colour as the walls.
But woodwork is not only about skirting boards it incorporates the doors too and painting doors the same colour as the wall can actually help to make the room look bigger by becoming a continuation of a wall rather than a bright white breaking point that can often feel jarring.
13. Losing sight of coordination
Even the maximalist decor trend has a sense of curation rather than chaos, which is an inevitable outcome when you lose sight of the style you want to achieve.
"Another sizeable gaffe we see when decorating is over-style-blending," says David. "What we mean by style-blending is bringing more than two design categories into one room. The concept of peppering in a bit of one style with another, when executed tastefully, can be simply gorgeous."
"For instance, dropping in a bit of 18th-century traditional with a soft contemporary design can work out to be stunning. Where we start to go off the rails is when elements from the industrial style are dumped on top of traditional while sitting in a transitional setting. This can be very confusing, you may end up asking yourself, what is the room or home trying to be?"
"With many designs, we want to start with a simple premise and build from that. Staying in one style category will make all of your design decisions much simpler."
14. Neglecting the ceiling
Don't forget the ceiling, this can be a valuable space in any room if you are looking to add an interior design element with a difference. For many interior designers, the ceiling has become the fifth wall, a space that offers prime decorating space – an uninterrupted canvas to embolden the room below.
Ceiling paint colour ideas are becoming more creative and accepting of an alternative to stark white. There's even an unexpected wallpaper trend taking over ceilings according to Kerry McKenzie, co-founder, of wallpaper designers Brand McKenzie.
"While ceilings were traditionally ignored in favour of the walls, homeowners are now appreciating the impact that wallpapering a ceiling can have on a space," says It creates an immersive look that adds a touch of character to any room, making it feel cosier or more playful, depending on the print you choose. Keep in mind that some patterns only work vertically, so geometric patterns are often a good option as they work in any direction."
15. Remodelling mistakes
There are a surprising number of home improvements that don't add value and therefore it can sometimes be a mistake to remodel if your intention is to recoup some of the money back.
Whether building an extension or simply remodelling a kitchen or bathroom it's important to remember that while you may see it as an opportunity to change your home for the better, others might not see it as a valuable improvement. Because it can be challenging to see a good return on investment once you start remodelling your home, any alterations need to be well considered.
It's always a good idea to read up on common kitchen design mistakes and bathroom design mistakes to avoid making sure you are getting your design project right.
Sign up to our free daily email for the latest royal and entertainment news, interesting opinion, expert advice on styling and beauty trends, and no-nonsense guides to the health and wellness questions you want answered.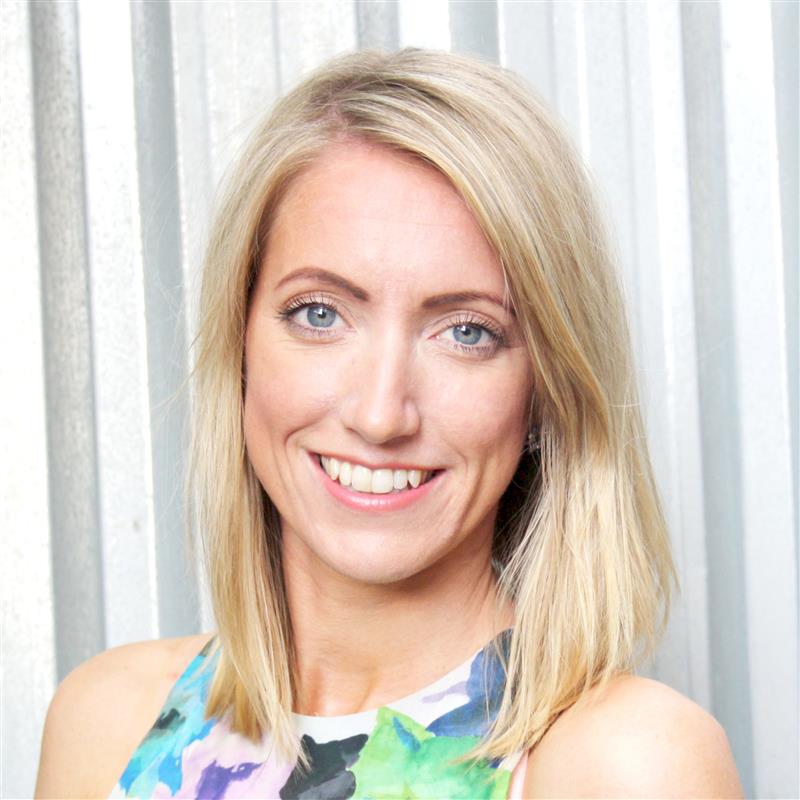 Tamara is a highly experienced homes and interiors journalist, with a career spanning 20 years. Now the Lifestyle Editor of womanandhome.com, she has spent the last 17 years working with the style teams at Country Homes & Interiors and Ideal Home, and it's with these award-winning interiors teams that she gained a wealth of knowledge and honed her skills and passion for shopping, styling and writing about every aspect of lifestyle and interiors.
With a keen eye for the latest interior trends, there's not a lot she doesn't know about home decor – whether it's what colour we should be painting our living rooms next season, or if the latest 'must-have' buys are actually worth investing in.
A true homes and interiors expert, Tamara has served as an ambassador for leading interior brands on multiple occasions, including appearing on Matalan's The Show and presenting at top interior trends events such as the Autumn Fair and Spring Fair.