How to arrange your bedroom according to a Feng Shui expert
Maximize your chances of a good night's sleep by following the art of Feng Shui to arrange your bedroom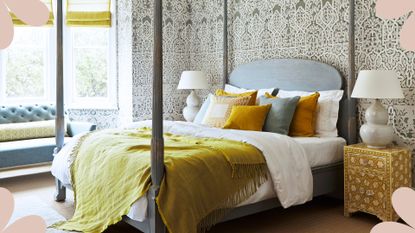 (Image credit: Future)
woman&home newsletter
Sign up to our free daily email for the latest royal and entertainment news, interesting opinion, expert advice on styling and beauty trends, and no-nonsense guides to the health and wellness questions you want answered.
Thank you for signing up to Woman & Home. You will receive a verification email shortly.
There was a problem. Please refresh the page and try again.
A new season is a perfect time to reset and refresh and that could be as simple as looking at how to arrange your bedroom to ensure a better night's sleep throughout the cooler months ahead.
In addition to choosing the best bedroom paint color, there are key design and layout elements to explore when arranging your bedroom using the ancient art of Feng Shui – these can offer positive energy to create an ideal environment to ensure you sleep better.
"There are many benefits to bringing Feng Shui into the bedroom, " says Suzanne Roynon, a Feng Shui consultant and leading Interiors Therapist. "Insomnia, unhappy relationships, insecurity, poor health, nightmares, and other challenging situations can all be improved upon by using Feng Shui and simple Interiors Therapy to make the bedroom a haven for rest, romance and relaxation."
The importance of good sleep hygiene is essential to our well-being, and according to Suzanne, "it's rare to achieve it in a room that does not support the sleeper. A lack of sleep will impact all areas of life and relationships." So could it be time to Feng Shui your bedroom in order to sleep more soundly?
What is Feng Shui? And how is it used in the home?
Feng Shui is an ancient traditional Chinese practice that uses energy forces to create a sense of harmony. "Feng Shui has been used in the Far East for thousands of years," Suzanne explains. "Experts in traditional Feng Shui use the compass direction of a building and period in which it was built to identify and maximize healthy, supportive energy within a home and minimize the impact of any negative or unhelpful energy on the occupants."
"In the early 1980s a simpler 'off the peg' version was created for use in the West, opening up the concept of working with the home to invite success, balance, and harmony into every dwelling," Suzanne explains."The theory is that the nine key areas of life, Wealth; Relationships; Health; Career; Family; Reputation; New Beginnings; Travel/Helpful Friends, and finally Knowledge/ Spirituality are all represented within a home," Suzanne continues.
"By identifying the area and focussing the energy within it, it's possible to create a happier home, improving on the fortunes and success of the occupants." Similar to knowing how to use crystals in the home for protection, undertaking the principles of Feng Shui can help transform how you feel within your surroundings.
How to arrange a bedroom using 6 key principles of Feng Shui
"A bedroom is always a great place to start with Feng Shui because it's the most personal space and the part of the home where around a third of the hours in the day are spent," Suzanne explains.
"It makes sense to incorporate simple Feng Shui and follow practical tips for a comfortable, nurturing bedroom environment," says Suzanne, before sharing her key considerations exclusively with woman&home.
1. Place the bed centrally
Where the bed should be placed is a key factor to consider when applying the rules of Feng Shui to arranging a bedroom layout. "Ideally a bed would be centered on a solid wall with matching nightstands and a clear view of the door," advises Suzanne.
"That's not always possible as many homes are designed with only one viable position for a bed, so if the door is out of sight, use a mirror to reflect the door (not the bed) so occupants can see when it opens. This will increase the sense of security and peace of mind for sleepers."
2. Hang functional window treatments
A window treatment serves well to block out the light to offer the best environment for sleep, at any time of the day. "If you have a bedroom where the only option is to place a bedroom under a window, invest in curtains that completely cover the window at night to give the impression of a strong, stable support behind the bed," advises Suzanne.
This would apply to other window treatments too, say blackout blinds or shutters – just apply the same principles of ensuring the entire window is covered. The right window treatment can also help to make a small bedroom look bigger, so it's always worth making improvements if your curtains or blinds are not delivering on impact.
3. Opt for good storage to clear clutter
"Clutter is a disaster in any bedroom and can push away the energy of a healthy relationship or even prevent one from starting," warns Suzanne. I can't overemphasize the importance of a clutter-free space to support wellbeing and love." When organizing a small bedroom especially, it's always essential to start with a declutter to ensure space is only dedicated to the items you really need – because a clutter-free space is more conducive to a good night's sleep.
"Never use the bedroom as the dumping ground of the home," warns Suzanne. "It's a sanctuary, not a storeroom or playground. Keeping old tech, shoes, filing, books, etc. under the bed will damage your sleep." It's therefore essential to choose smart storage so that the items you keep are kept in good order, and out of sight to help create a continuous flow of energy – especially crucial in Japandi bedroom ideas.
Similar to when organizing a small closet with lots of clothes the key is in measuring and fitting storage solutions that cater to the space you have.
4. Keep space above the bed free
While picture walls above beds appear to be a growing bedroom trend in terms of aesthetics it might not be the way to go for larger pieces of artwork or mirrors if you're following the guidance of Feng Shui. "Hanging a mirror or heavy artwork above the head of the bed will result in feelings of insecurity which can manifest as headaches, migraine, and neck and back pain," warns Suzanne, none of which are conducive to aiding a good night's sleep.
Instead, look to hang mirrors on a wall that most benefits the room – in a position where the mirror reflects light from a window to bounce it around the room, or where it reflects the view towards the door to create a continuous flow of eyeline from one space to another.
5. Balance the room for a sense of equality
In the art of Feng Shui symmetry in design is more powerful than merely how it looks for aesthetics. Suzanne explains why it's important, for couples, in particular, to balance the room. "For a couple, the choices made in a bedroom can reveal a lot about the health of their relationship."
"Non-identical nightstands will mean one partner has power over the other. And a bed without a firm headboard can destabilize a relationship," Suzanne warns, adding that "a stack of books next to a bed would indicate a reduced connection between a couple."
"Implementing Feng Shui energy will revitalize a relationship, bringing a stronger sense of unity and reminding a couple why they fell in love. If passion is lacking, judicious Feng Shui can transform the energy of a room and relationship, but it needs to be managed carefully to reduce the risk of infidelity."
6. Keep personal mementos minimal
It goes against what naturally feels comfortable, but Suzanne suggests keeping mementos to a minimum.
"Don't keep mementos of past relationships, wedding gowns post-divorce, or photos of your ex in your bedroom and expect any new relationship to run smoothly," advises Suzanne. "Photos of family members, even your own children, have no place in the bedroom either."
The reason? It goes against the principles of Feng Shui energies because, "essentially, if you wouldn't want them to see you naked or enjoying intimacy - so take the photos out!"
Your beloved family photos are best-placed in a family room such as the living room or a hallway to welcome guests into a friendly environment.
Sign up to our free daily email for the latest royal and entertainment news, interesting opinion, expert advice on styling and beauty trends, and no-nonsense guides to the health and wellness questions you want answered.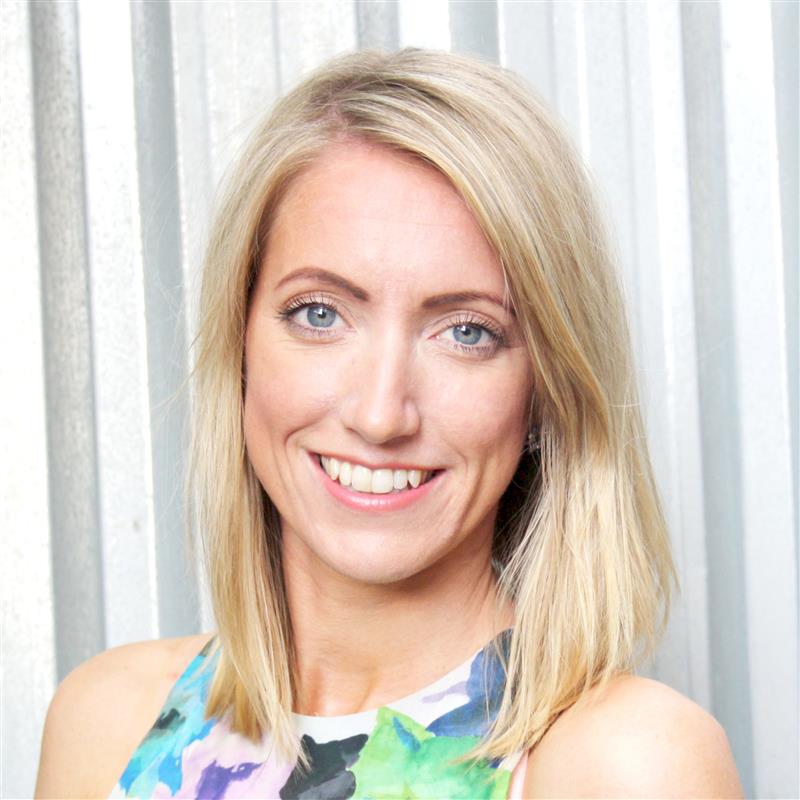 Tamara is a highly experienced homes and interiors journalist, with a career spanning 19 years. Now the Lifestyle Editor of womanandhome.com, she has spent the last 16 years working with the style teams at Country Homes & Interiors and Ideal Home, and it's with these award-winning interiors teams that she gained a wealth of knowledge and honed her skills and passion for shopping, styling and writing about every aspect of lifestyle and interiors.
With a keen eye for the latest interior trends, there's not a lot she doesn't know about home decor – whether it's what colour we should be painting our living rooms next season, or if the latest 'must-have' buys are actually worth investing in.
A true homes and interiors expert, Tamara has served as an ambassador for leading interior brands on multiple occasions, including appearing on Matalan's The Show and presenting at top interiors trend events such as the Autumn Fair and Spring Fair.