How to organize a small bedroom: 11 ways to create a clutter-free space
Follow our expert tips and tricks for organizing a small bedroom to maximize every inch of space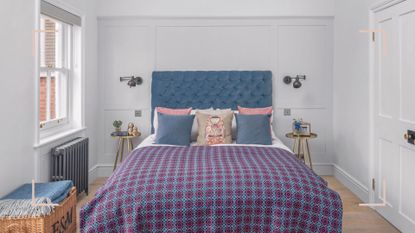 (Image credit: Future)
Being efficient with space is essential if you have a small bedroom, to retain order and avoid storage limitations. Luckily, if you're wondering how to organize a small bedroom, there are plenty of simple ways to reap instant benefits.
From seeking smart under-bed storage to utilizing the empty wall area above the bed, there are easy ways to maximize storage potential to create space and restore a sense of tranquility and zen within a small bedroom.
It's also advisable to keep furniture to a minimum where possible and make use of multifunctional pieces to better serve the limited space and avoid overwhelming the room.
We spoke to decluttering and organization professionals to share their top tips and tricks for organizing small spaces, all of which can be easily applied in your own home to restore order with ease.
How to organize a small bedroom: 11 expert tips
Organizing any small room, especially a bedroom requires thoughtful touches when styling and furnishing the space to maximize every square inch.
"If you have a small bedroom you need to be creative with the planning and the storage so it doesn't look crowded and untidy," explains Marie Bateson, founder of a professional decluttering service Cut the Clutter. Here are how the experts tackle organizing a small bedroom.
1. Declutter to save wasting valuable space
Decluttering your home is an essential first step for organizing any room, whether organizing a small kitchen or sorting the garage – there is literally no point in trying to find space for items that you don't really need.
Be ruthless in your approach to decluttering and ensure everything earns its place to stay because every inch is precious. You can carry out a successful bedroom declutter in a single day, with the right mindset.
"When you have limited space such as in a small bedroom, it is important to start by decluttering the area. "You only want to store things in a small room that truly belongs there, as you don't have the luxury of extra space," advises Vickie Farrell, APDO member and founder of Declutteright.
A key tip while decluttering your home is to avoid buying any new storage solutions until you have finished decluttering and know exactly what you need so you can accurately measure up, otherwise you run the risk of wasting money on units and baskets that aren't suitable.
2. Seek storage under the bed
Utilizing the area under your bed was one of the top tips given by all our experts when advising how to organize a small bedroom. This void of empty space offers the most potential to provide extra storage that is kept neat and out of sight.
"Under-the-bed storage is also an easy storage solution, whether it's built-in drawers or just space underneath," explains Vickie. "This is a great way to use what could be wasted space. Just remember it can get dusty under there so ensure you have good storage boxes with lids." Regardless of how often you vacuum, this area is always a magnet for dust, so ensure you give it extra attention.
"If your bed is too low to get adequate storage underneath, use furniture riser blocks," suggests Rebecca Roberts, APDO member and founder of Curate My Space.
"Leg raisers lift your bed so that you can store boxes underneath and free up more space," explains Kelly Collins, interior designer and head of creative at Swyft Home. "To utilize under-bed storage in the most effective way, choose soft storage bags to host your items there. This will mean no excess bulk, like storing in a box or basket but also won't compromise on the organization of this new storage option."
"Tuck bulkier items such as bedding, duvets, pillows, out-of-season clothing, and towels under standard beds in storage bags," suggests Jane. "And look for the vacuum ones if space is really at a premium."
3. Free-up floor space
An easy way to instantly create a sense of space is by freeing up floor space – the simple trick makes a smaller room feel bigger because the more floor you can see, the more spacious the room will feel.
"One thing that can make the room feel stuffy and cluttered is a lack of floor space," says Kelly, "and although we're all guilty of the occasional floordrobe feature, this is less than ideal for anyone in a small bedroom."
In terms of how you use this to your advantage from an organizing perspective, Jane advises, "try to minimize large pieces of furniture and look for clever multi-functional solutions instead. For instance beds with cavernous storage drawers, ottoman beds, a headboard with built-in shelves, trundle beds, and ones that can be stashed away into a footstool."
"A neat trick is to lift storage units off the ground," suggests Kelly. "Storage cubes, for example, can be hung further up the wall so that the skirting boards and floor are still visible. This gives the impression that there's more space and keeps the room looking and feeling a little bit tidier."
4. Utilize floor-to-ceiling space for storage
To make every inch of space count, take your storage to new heights (quite literally), by installing storage solutions from floor to ceiling on one wall to ensure you are maximizing your room's potential.
"Maximize on height when it comes to picking a wardrobe," advises Siân Pelleschi, APDO Conference Director and founder of Sorted! But measure well to make sure it will fit within the space you're allocating it.
"If there is room on top of the wardrobe then use this dead space to store seasonal clothes and shoes not being worn," suggests Marie. "Aesthetically pleasing matching boxes with lids look good and of course must be lidded to stop things getting dusty."
Gill Gudgeon, founder of Restore The Calm suggests, "if you have the budget consider hiring a handyman to build a bespoke wardrobe to fit the space you have, or look at the IKEA Pax wardrobes as you'll then have many options regarding shelves, baskets, and rails. This will maximize space far better than a free-standing wardrobe."
5. Use shelving to accommodate awkward nooks
Don't overlook the potential of simple shelving if you want to tailor your storage to suit the space you have. Like with smart kitchen storage ideas, you can work shelves into even the tightest of corners to create a valuable area for storage, with very little effort or budget.
"Small spaces often come with awkward angles and hard-to-use wall space," explains Kelly."But don't neglect these nooks because when space is premium, you need to make use of everything you have available to you."
"An awkward corner of the room, a small gap in wall space welcome shelving," suggests Kelly. "Add floating shelves or clothing hooks to these areas to make the space functional and practical. Since you weren't using the space for anything already, it makes sense to dedicate the area to more storage."
"Customized built-in shelves and cupboards ensure every nook, cranny, and alcove is utilized," agrees Jane, "perfect if you have wonky corners or sloped ceilings." Shelving is ideal if your small bedroom is an attic space, where modular furniture might not fit the dimensions.
6. Make furniture multi-functional
To organize your small bedroom to perfection it might be time to rethink your furniture choices, or at least add additional pieces that tick more than one box.
"Multi-functional furniture is the key to small space storage," says Kelly. "Divan beds that offer storage underneath, storage Ottomans that double up as extra seating, or shelves that can easily become a small desk. Take a look at what you currently own, and how items could double up. Or, scrap the old and invest in some savvy storage solutions."
7. Position shelves purposely
The wall area above and behind the bed provides a valuable vertical storage solution, especially in rooms where space is lacking. As does the empty wall space above windows and even doors, because these walls are otherwise left unutilized for storage because the potential is not as obvious as that of a free wall.
"Shelves are a no-brainer and when these are over the bed, they can make a nice statement and work instead of a bed head on a blank wall," suggests Jane. "They could hold books, nice baskets for products or accessories, or even memory or jewelry boxes."
Just ensure the shelves are securely put in place and avoid overloading them to prevent any accidents of items falling onto the bed or floor below – it's best to avoid storing anything heavy to be on the safe side.
8. Reimagine your bedside furniture
Nightstands and bedside tables provide valuable ledges on either side of the bed for everyday essentials that aid with a good bedtime routine. Still, there might be a better solution to staying organized and freeing up floor space.
"Don't have space for a bedside table? Floating shelves or even wall racks can be a useful alternative to home those items you need to have to hand," suggests Claire Moore, APDO member and Founder of A Life Moore Organised.
"Ensure your furniture is 'useful.' By that I mean choose bedside drawers rather than a table," suggests Claire."Utilise bedside tables with storage and internal baskets to keep items together," advises Siân.
"Use flexible storage solutions as much as possible," advises Vickie. " IKEA Kallax Units can be useful as you can get them in various shapes and sizes to suit your style to contain all sorts of items."
9. Use the back of doors for vertical storage
Use all vertical storage as much as possible in a small bedroom and that very much includes the back of closet doors and entry doors. As long as your door storage solution is kept neat and tidy this otherwise unused surface space is the ideal way to free up wardrobe space – handy when trying to organize a small closet with lots of clothes.
"There are lots of creative solutions out there from over-the-door shoe holders to hangers designed to hold lots of scarves," says Vickie. "Hooks are also handy for the backs of the bedroom door but also for inside or on the side of wardrobes. Here you could store belts, dress jewelry, or even bags."
"A hanging organizer over the door is great for accessories, shoes, or even toiletries," suggests Rebecca.
10. Reposition the bed
Whatever style of bed you have, storage incorporated or placed underneath, where the bed is placed is crucial for organizing a small bedroom more efficiently.
While the best way to arrange a bedroom according to Feng Shui encourages the bed to be placed in a central position facing the door but when it comes to a tiny bedroom you can't afford to be too prescriptive with design principles unfortunately.
Make more floor space by placing the bed on a wall alongside other furniture pieces so that there's more visible free space in one focused area to create an illusion of space. Push the bed right into a corner or under a window to ensure it takes up as little valuable floor space as possible.
You can still utilize under the bed for storage, as mentioned before, but just be aware that you'll have limited side access if the bed is against two walls rather than just one.
11. Keep surfaces clear
When looking to organize a small bedroom it pays to enlist daily habits to keep the space clean and tidy, to avoid any surfaces from becoming overwhelmed with items that very quickly start to feel like clutter.
Once the space is clutter-free it's far easier to maintain an orderly space by keeping on top of putting things away after each use. This simple action will ensure your small bedroom remains ordered and surfaces are neat and tidy to create the illusion of available space.
How do I declutter my small bedroom?
When decluttering a small bedroom it pays to stay focused, the aim of the game is to limit the number of items you fill the compact space with – basically, essential items only.
"Decluttering and creative design can make all the difference to ensuring that the room where we spend a third of our lives is a peaceful sanctuary," agrees Jane Lee, APDO member and founder of Jane Lee Interiors.
"Have a purge and empty out everything, only keeping the things that you love or find useful. If you stub your toe each morning on an exercise bike that's rarely used, can you let go of it or move it into another room? If there's a bookcase crammed with books you've already read, will you ever re-read them? Could they go somewhere else?"
How do you organize a small room with too much stuff?
First things first, it's important to declutter to eliminate the dilemma of having too much stuff. Minimizing clutter is actually one of the easiest ways to make a bedroom feel more expensive on a budget.
Next, you need to think about using every design aspect within the compact room to provide a storage solution, from multifunctional storage beds to doors that double as vertical storage areas with the simple addition of hooks and hanging compartments for better organization.
The key to making a small room feel more organized is to conceal as much storage as you can to avoid overwhelming the already limited space.
Sign up to our free daily email for the latest royal and entertainment news, interesting opinion, expert advice on styling and beauty trends, and no-nonsense guides to the health and wellness questions you want answered.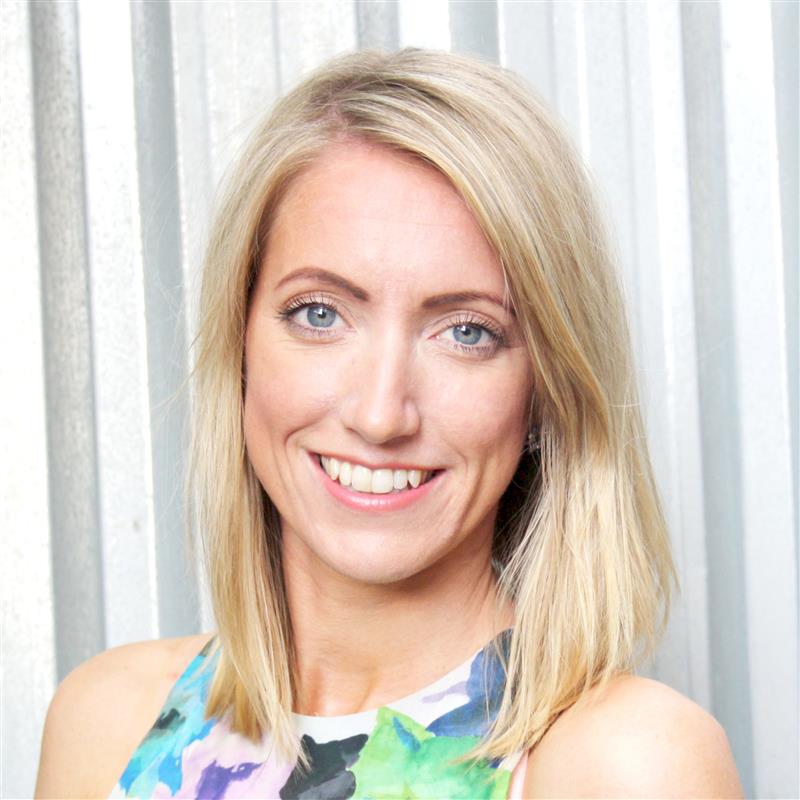 Tamara is a highly experienced homes and interiors journalist, with a career spanning 20 years. Now the Lifestyle Editor of womanandhome.com, she has spent the last 17 years working with the style teams at Country Homes & Interiors and Ideal Home, and it's with these award-winning interiors teams that she gained a wealth of knowledge and honed her skills and passion for shopping, styling and writing about every aspect of lifestyle and interiors.
With a keen eye for the latest interior trends, there's not a lot she doesn't know about home decor – whether it's what colour we should be painting our living rooms next season, or if the latest 'must-have' buys are actually worth investing in.
A true homes and interiors expert, Tamara has served as an ambassador for leading interior brands on multiple occasions, including appearing on Matalan's The Show and presenting at top interior trends events such as the Autumn Fair and Spring Fair.