How to declutter a bedroom in a day, according to organization experts
Follow these expert tips to make quick work of decluttering your bedroom to create a serene space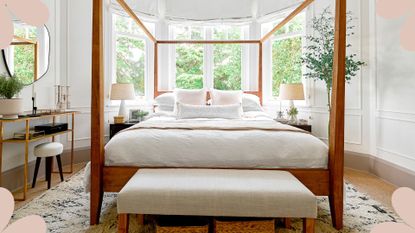 (Image credit: Future)
A bedroom should be a personal sanctuary where you feel relaxed and at peace. Unfortunately, with clothes on the floor, books piled high on bedside tables, and chests of drawers that are filled to overflowing, the reality is often quite different.
Decluttering your home on any level is essential to creating a happier environment, which is especially important in bedrooms because clutter is not at all conducive to getting a good night's sleep.
"In terms of well-being, your bedroom is arguably one of the most important rooms in your house, says Lisa Coe from Happy Space Organised By Lisa. "A cluttered bedroom can therefore really impact your mood and even the quality of your sleep."
There's no question that taking time out to declutter your bedroom helps you relax easier in the space and, consequently, sleep better – the problem is often in finding that time.
9 expert tips to declutter a bedroom
We've spoken to leading decluttering experts to find out their top tips on how to declutter your bedroom in just one day – so the task feels achievable as opposed to overwhelming. Here's what they advise...
1. Buy organisational products in advance
Get a headstart. Make sure you have an idea of how you are going to organize your clothes, shoes, and other bedroom items before you start so you can order any organizing products and have them easily to hand so you can organize as you declutter. Planning ahead is also a handy tip when organizing a kitchen or decluttering a bathroom.
"This can include hangers, drawer dividers, shoe storage boxes, dressing table bits, and other hacks," says Nicki Rodriguez of Essex House Dolly. "I usually send links for all these items to my clients before the job in hand."
2. Tackle the task solo
Don't ask your friends to help, because this can be a hindrance when time is of the essence. While it can be tempting to make decluttering into a social affair, friends will actually slow down the process – not speed it up.
"Having your best friend or chatty sister by your side means you'll doubt your decision making and you will want to reassure yourself by checking what they think," says home organizer Marine Andre, found of professional organization company En Route To Joy.
3. Use a timer
If you want to make sure you maintain your focus, use a timer to set allotted time goals. "It's easier to focus on a task for the optimum amount of time you are able to stay concentrated with a timer," says Louise Davidson, professional organizer and founder of The Tidy Lark. "20-minute bursts could see you being much more proactive than an hour of overthinking."
Knowing that there is a time limit, will help you make quicker decisions, just don't be tempted to rush through it and end up throwing out items that you will later regret.
4. Utilize a second room for sorting
While we've suggested sorting items on your bed, taking things out of the room can also be helpful so you can see them out of context. It also gives you extra space to take a quicker approach to declutter by being able to see everything.
"Sometimes being in a different room from which you're used to seeing your things can help you be more objective about it," says Gill Hasson, author of Declutter your life: How outer order leads to inner calm.
5. Remove anything that no longer belongs
During the initial decluttering process, remove anything that shouldn't be in the bedroom and put it in a box. Taking out a huge bulk of the clutter will leave you with a clearer space to continue in.
It also helps you stay focused, because you can start to see results. This tip is especially helpful when looking to organize a small space.
"Avoid going back and forth to other rooms, as it's easy to get distracted – just pop items in the box to be returned to the right place later," says Sue Spencer, professional organizer, and found of A Life More Organised.
But ensure the items you remove don't end up just living in another room. A great way to stay motivated is if you can monetize the decluttering process. Sell these items that you no longer want or need.
Alternatively, as well as eBay and Facebook Marketplace, Sue suggests: "Trade-in apps, like Ziffit can be really helpful, as you simply scan the barcode on your unwanted books, CDs, and DVDs, then arrange a collection."
6. Focus on big wins and surfaces initially
Half the battle is staying motivated during the decluttering process, so make yourself feel good by tackling the most frustrating areas of the bedroom first. Is your dressing table full of things you don't really need? Are the bookshelves hoarding books that could be recycled?
"Focus first on the surfaces to give the illusion of space, removing any items that don't belong or aren't needed," says Lisa.
Gill agrees, suggesting: "A visible area, a place where you'll see results quickly. Open shelves, for example, or the wardrobe that you can longer fit any more clothes in, start there, or the drawer that you have to push and shove to close because it's so full."
7. Stay in the here and now
Be present with your thoughts, and ask yourself 'when was the last time I used or wore this item?' because imagining how we'd use them more in the future leads to holding on to things we should let go of. With clothes especially, it's easy to fall into the trap of thinking you will wear them again but it's important to think about the present.
"Stay in the 'here and now' vibe... Try not to be influenced by the past (this dress reminds you of your favorite cousin's wedding day? Your memory won't be erased if you don't keep it), or the future (maybe these pre-pregnancy jeans will fit next year... well, what about now?)," says Marine Andre. This is the start of building a minimalist capsule wardrobe, where every item becomes earns its place.
8. Separate clothes by season
In a bedroom, the main item you're likely to be sorting is clothes, and Philipp Nagel, director of Neatsmith, suggests organizing them by season: "Think about the seasonality of your clothes and, if you have the luxury of space, such as being able to include a walk-in wardrobe or multiple wardrobes in your bedroom, separate out items for summer and winter so that you do not have to sort through items every day that you only use every six months."
Out-of-season storage solutions offer a good way to organize a small closet with lots of clothes and declutter items that don't need to be present.
9. Save sentimental items till last
These are often the hardest items to organize so should be left till the very end, when you are in the right mindset and can see the difference a declutter can make.
"When you declutter by room it is really easy to find sentimental items, such as letters or photos," says Louise. "You end up spending time going down memory lane and before you know it an hour has passed, and you haven't achieved what you set out to do. To avoid this, have some sort of container ready to drop sentimental items in that you can look at later as a reward for your hard work."
What is 'the 20/20 rule' for decluttering?
Minimalists Joshua Fields Milburn and Ryan Nicodemus first coined this rule, which dictates that you ask yourself two questions: "Can I replace this item for £20 or less in 20 minutes or less?" If the answer is 'yes', then you can discard the item, happy in the knowledge that it is easy and inexpensive to replace should you need to. If the answer is 'no', then you need to think carefully about whether to keep it or not.
"Although this may not be practical when it comes to essential items, it's a good rule of thumb to follow when it comes to knick-knacks and other assorted items which do little but take up space," says Jenny Shu, an interiors expert at Property Rescue.
How do you declutter your bedroom when you feel overwhelmed?
It's easy to feel overwhelmed when it comes to decluttering, especially at the beginning. "Rather than trying to tackle the clutter all at once, work within sections of the space," suggests Antony Charman at Vintage Cash Cow.
"Breaking the room into manageable sections can make the decluttering process less of a tedious task, and, if you're really struggling, you can take a break between sections," Antony advises. "Start by picking any items up from the floor and replacing them in their rightful place, then move on to your bookshelves or bedside table,"
Gill says the hardest thing is initiating the process: "Get started, and quite soon, the momentum takes over and you find yourself easily carrying on with what you intended to do. All it takes is a little effort at the start."
Where do I start with a cluttered bedroom?
"Before you begin, focus on your vision for the room and what you hope to achieve, so you start the task feeling inspired," says Lisa Coe. "Ensure that you have a plan for finding a home for any items that you no longer need. It's important that you're not left with bags of unwanted items cluttering up the house."
Begin with the easy stuff so pick up your clothes off the floor and make your bed – it's these simple daily habits that keep a house clean and tidy. "You'll feel like you're getting somewhere, that you're making progress quite quickly, and feel encouraged to continue," says Gill.
Your freshly made bed also makes a great base for putting everything on, so you can see what you have before sorting. Start with either a category or a specific area, such as a cupboard that's irritating you. As it's the bedroom, the most obvious place to begin is with your clothes but you could narrow this down to your sock drawer.
"I would remove all clothing first and put it all into sections: jeans, T-shirts, dresses, 'out out' tops, etc," suggests professional organizer Rachel Caesar. "Then attack each section. Do you need 10 white T-shirts? How many black shoes do you need?"
Put every item in either a 'Keep', 'Bin', or 'Maybe' pile. You can come back to the 'Maybe' pile another time. "Rather than waste too much time agonizing over 'Shall I keep it or let it go?" with every item, the 'Maybe' can be gone through the next time. And the next time you go back to each item in the 'Maybe' pile, it's often clearer whether or not to keep it," says Gill.
"Within a wardrobe, prioritize hanging space over everything else and maximize its potential with double hanging (one rail placed above the other) for shorter items such as jumpers, shirts, and blouses," says Philipp. It might feel like an impossible task initially but, once you get into the swing of things, you'll find you can declutter quicker than you think.
Sign up to our free daily email for the latest royal and entertainment news, interesting opinion, expert advice on styling and beauty trends, and no-nonsense guides to the health and wellness questions you want answered.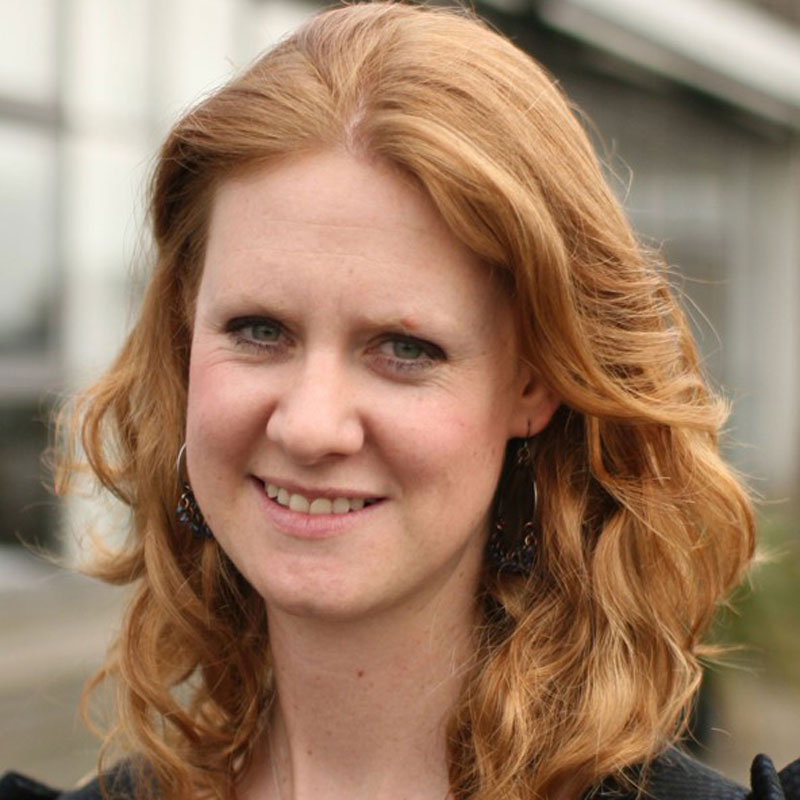 Charlotte Duck is an award-winning journalist who writes who regularly writes for Tatler, the Evening Standard, Yahoo Finance, and Virgin Money. She loves anything to do with property and has written about everything from homes with their own helicopter pad to transforming a room on a £99 budget.